Volkswagen Adds Utility Options To Trackman Range For Amarok
Originally Published: August 2016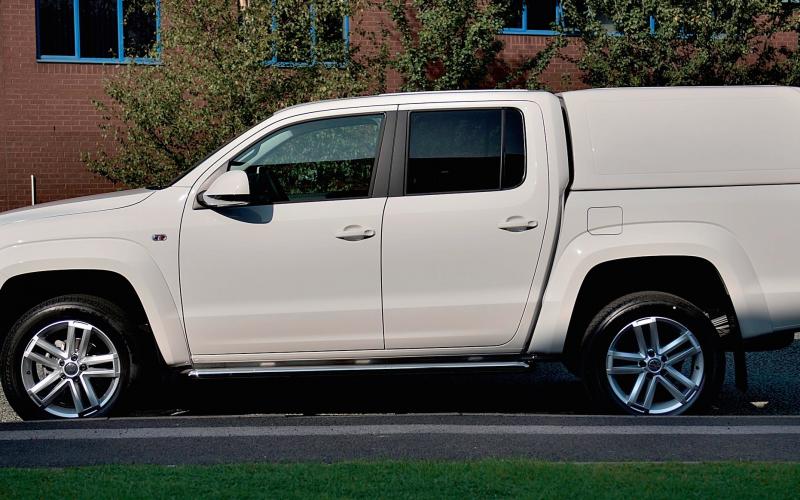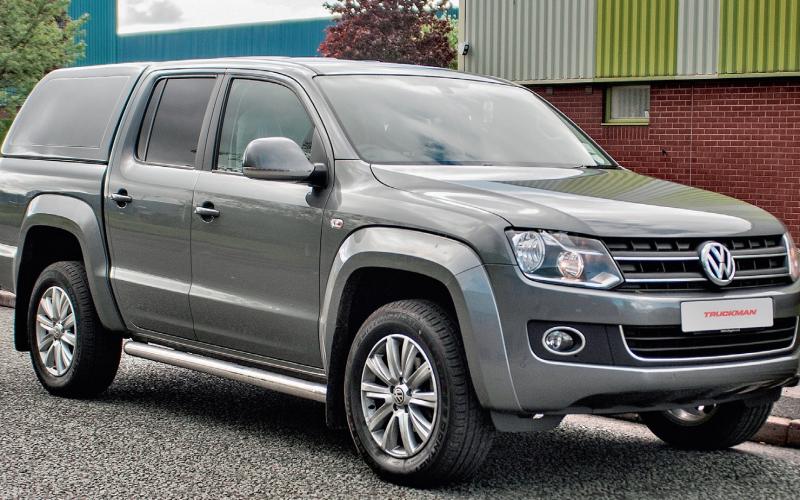 <
>
VOLKSWAGEN HAS ADDED a pair of new designs to its range of Truckman hard-tops for the Amarok double-cab. Complementing the existing lifestyle-biased Grand and GLS units, the RS and Utility are aimed at owners who use their Amaroks for work, providing what Volkswagen calls 'a practical yet stylish storage area.'
 The latter quality is taken care of by an integrated spoiler in the RS' body – in VW's words, it 'combines the workability of a commercial hardtop with the advanced styling of a leisure top.' Attached to the vehicle using no-drill clamp fittings, it has a wipe-clean interior and solid sides, as well as tinted, toughened rear door glass, to keep your stuff hidden from prying eyes. 
The Utility hard-top, meanwhile, has gull-wing side access and a large internal capacity, with plenty of space for racking and tools. In addition, its design provides significant roof strength, allowing additional storage up top. 
Trevor Hodgson-Phillips, Head of Service and Parts for VW Commercial Vehicles, said: 'The two new Truckman Amarok hard-tops further enhance the range of off-the-shelf storage solutions we can offer. There is now even greater choice for business users and Amarok owners who require a more commercial practical storage solution. 
'Working in partnership with Truckman, we've developed two new products that not only meet Volkswagen Commercial Vehicles' stringent manufacturing and technical standards, but also enable us to meet the business needs of our customers. With the variety of colours available, the new hard-tops are guaranteed to make Volkswagen drivers stand out from the rest.' 
Volkswagen's ever-more comprehensive range of hard-tops for the Amarok are available to order from any of its 73 Van Centres. To find your nearest, visit www.volkswagen-vans.co.uk.
Share this article