Djebel Roof Tents Come To Britain
Originally Published: April 2014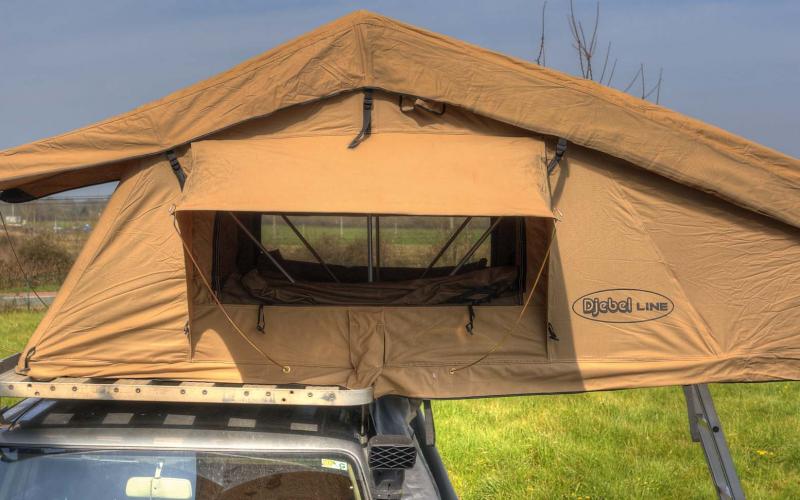 <
>
Djebel has launched a number of new options in its range of roof tents – and brought them to the UK, courtesy of importer Xtreme Sales. All are made to the same material spec, which the company reckons won't be beaten for a combination of quality and value.
The tents come with a 100% waterproof double roof, made from a 50:50 combination of polyester and cotton at a weight of 280gsm. The two layers double-sealed to allow a free flow of air between the two canvas sections, thus combatting heat and humidity.
Bases are high-density foam lined to a depth of 60mm and all the openings have mosquito nets at the various openings. Both things that should count towards a good night's sleep. The tents' frames are made from 19mm and 16mm aluminium tube, their covers are made from Ripstop 500d and their YKK zips and fastenings are all galvanised.
A one-year warranty, meanwhile, helps you sleep soundly even when you're not in it.
As a guide to the tents' pricing, the 180 T-Top model whose internal dimensions are 240 x 180 x 130cm, costs £805 including VAT (the tent in the picture is the smaller 140 T-Top). Like all the company's tents, it's designed to be compatible with any vehicle, and it can be installed on roof racks with its openings to the side, front or rear of the vehicle. To find out more, check out the UK importer at www.xtremesales.co.uk.
TENTS, DJEBEL, XTREME SALES, ROOF TENTS
Share this article