Overland Racks To Suit All Defenders
Originally Published: December 2014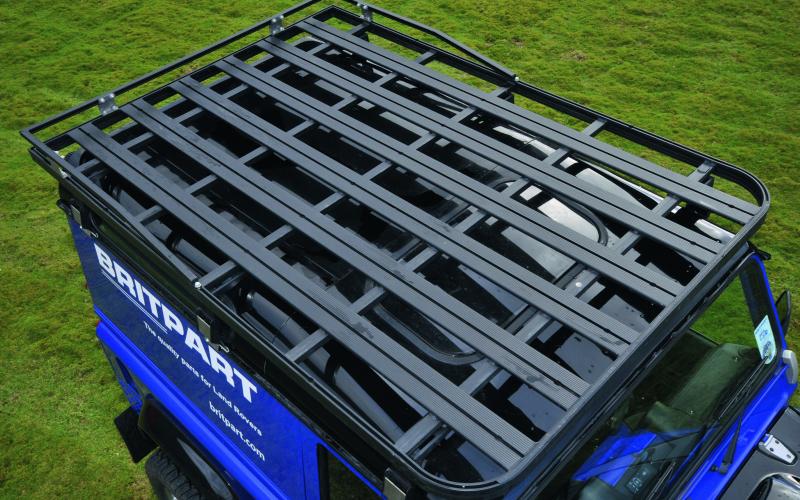 <
>
As any overland traveller will tell you, one of the most important keys to a successful life on the road is making the most of every last scrap of storage space. There's no middle ground: cramped and stressful is to be avoided, while organised and relaxing is a must-have state of affairs.
A roof rack is pretty much crucial to that. Like these new expedition-style jobs from Britpart, for example.
Available for the Defender 90, 110 and 130, these racks are constructed from aluminium and finished in a black powder coating for maximum resistance without any needless weight. Easy to install, they're strong and versatile, with longitudinal floor planks to reduce the effect of wind noise. Accessories can be fitted easily, with the help of nut channels on all the extrusions.
Prices for the rack start from about £700 including the dreaded VAT, and climb to approximately £1000 depending on which Defender you're prepping. To find your nearest Britpart dealer, pay a visit to www.britpart.com.
LAND ROVER DEFENDER, ROOF RACKS, BRITPART, STORAGE SOLUTIONS
Share this article