50mm Lift for WJ Grand Cherokee
Originally Published: January 2015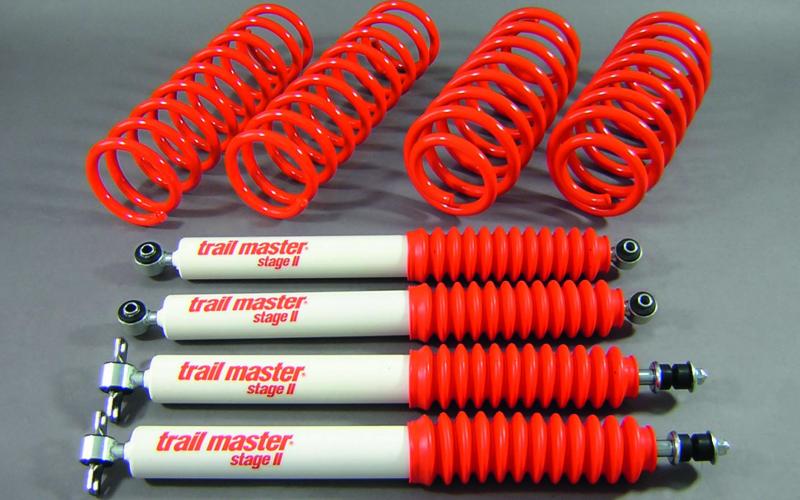 <
>
Trailmaster's seemingly endless line of suspension products for Jeeps just keeps coming. If you're looking to lift a WJ Grand Cherokee (which, if you use one off-road, you will be), the German company offers this 50mm spring and shock combo to let you go up a tyre size and keep them on the ground when things get uneven.
The kit is tailored to work across the Grand's engine range, with different front springs depending on whether yours is petrol or diesel powered. They're the same at the back, though, as are the Stage II shocks supplied for use all-round.
Trailmaster promises greater ground clearance and extended articulation from the kit, which can of course be used alongside other suspension mods to further unlock the potential of a vehicle which has no shortage of it.
Like all Trailmaster products, the Grand Cherokee kit is TUV-approved and comes with full installation instructions. It's not the cheapest in the world, with a suggested retail price of €777.34 plus local VAT (it works out at about £730 once you've done the sums), but you get what you pay for – as you usually do when you try to get away with spending peanuts on such a crucial part of your vehicle. To find out more, and go looking for your nearest stockist, visit www.trailmaster.de.
LIFT KITS, TRAIL MASTER, SHOCKS, SPRINGS, JEEP GRAND CHEROKEE
Share this article