Euro-Made Suspension Kit For Jeeps
Originally Published: July 2013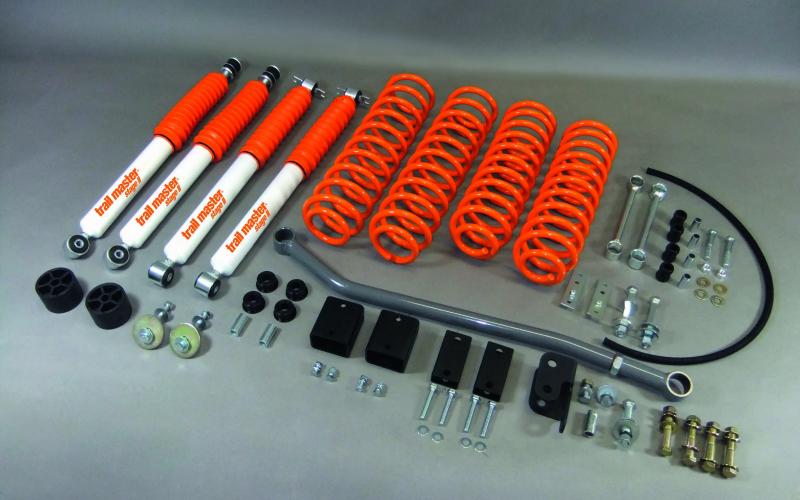 <
>
Trailmaster's range of suspension upgrades is growing all the time, and the latest addition is the new +50mm Combat system for the Jeep Wrangler JK. The company has also announced major updates to its +75mm kit for the same vehicle.
Trailmaster makes a big deal of the fact that being developed in Europe, its suspension is tailored to the specific models we get here. The +50mm Combat system, for example, is specific to the five-door diesel model, while the springs in the revised +75mm kit are now tailored to whichever combination of engine and wheelbase your Wrangler happens to have.
The bigger lift gets tailored Stage II shocks, too, while both come with everything you need to mount them on your vehicle. Most Jeep owners look to America when sourcing kit, but there are more and more European options coming on to the market – and Trailmaster is at the heart of them. You can read a whole lot more by visiting the manufacturer's website at www.maas-group.com.
LIFT KITS, JEEP WRANGLER, MAAS GROUP, TRAIL MASTER, JEEP, SHOCKS, SPRINGS
Share this article