Fox Shocks Now At AJD
Originally Published: October 2013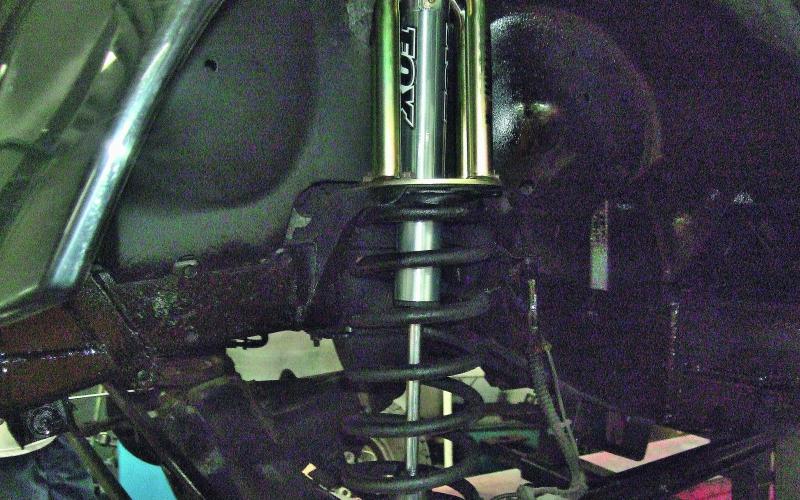 <
>
AJD Landrovers is one of those specialist garages where working on trucks is more than just a way of making a living. That'll be why main man Andy DeGiulio is regularly to be seen ripping it up at AWDC comp safaris in his Milner R5; a fine choice of truck if you want to go proper fast, and rolling proof that the 'Landrovers' part of the company's title doesn't get the guys there hung up about what they drive.
Being a comper, and a Milner driver, the very least surprising thing that could happen right now would be for this story to turn out to be about Fox shocks. And lo and behold… the company is now a stockist, able to both supply and fit the legendary racing dampers for a range of vehicles. Better still, it says, the smooth-body shocks it's now offering were developed specifically to fit the Defender.
The shocks are fully rebuildable and can be valved to suit any application, using different internal pistons and shim stacks. Most go on safari motors, though Fox is also well known for the long-travel suspension units which are so popular with challenge drivers.
The good news is that while this is by no means a budget option, going with Fox isn't as expensive as you might expect. AJD's prices start at £135 per shock up front; rears cost £168 or £205 a time, the  latter price being for adjustable units.
Based just north of London, AJD does everyday servicing and repairs as well as comp stuff, tuning, tipper bodies and overland prep. Not just cool shocks, then. To find out more, check them out at www.ajdlandrovers.co.uk.
LAND ROVER DEFENDER, LAND ROVER, SHOCKS, AJD LANDROVERS, ALL WHEEL DRIVE CLUB, MILNER R5
Share this article