Mountain Goat Offer on Samurai Spoa Kit
Originally Published: July 2014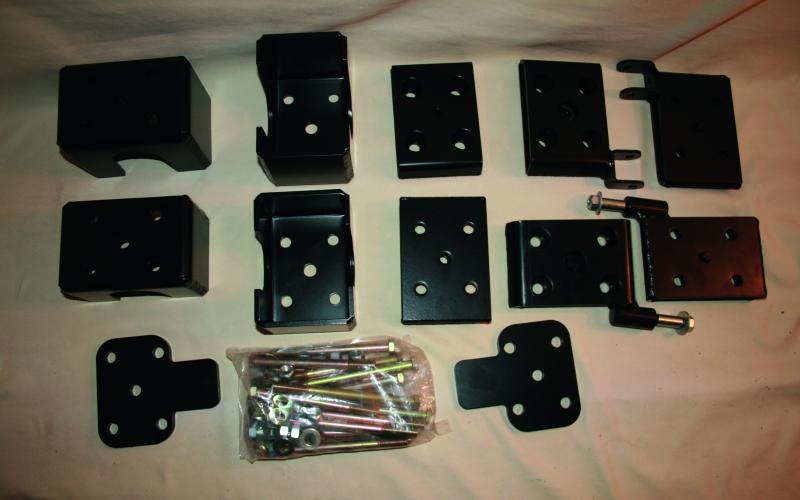 <
>
Mountain Goat Performance specialises in parts for all types of off-road vehicles. And it's just announced a special offer on suspension kits for a model that used to be second only to the Land Rover Defender in the most-often-modified stakes.
That model is of course the Suzuki Samurai, and the offer is on a Bolt-On SPOA mount kit from masters of the art Calmini. This includes the manufacturer's laser crafted spring mount boxes with integrated shock mounts, bump stop extensions and complete Grade 8 hardware.
The kit can be installed with factory springs, though Calmini advises that you should fit new lifted springs instead to try and reduce axle wrap. Further advice is that you'll need to fit a modified steering system at the same time – either Calmini's Full Hi-Steer System or a high-drop drag link.
And now for the offer. The kit normally retails at £546.71. But if you contact Mountain Goat Performance and tell them you read about it in Total Off Road, you'll pay £200.
Not too shabby at all, that. There aren't so many Samurais left around for off-roaders to modify – but if you've got one and you're wondering what to do with it, well, your wondering may now be at an end. Drop in to www.mountaingoatperformance.eu and make it yours.
LIFT KITS, SUZUKI SAMURAI, SPOA KITS, CALMINI, MOUNTAIN GOAT PERFORMANCE
Share this article