New Suspension Options for Navara
Originally Published: December 2013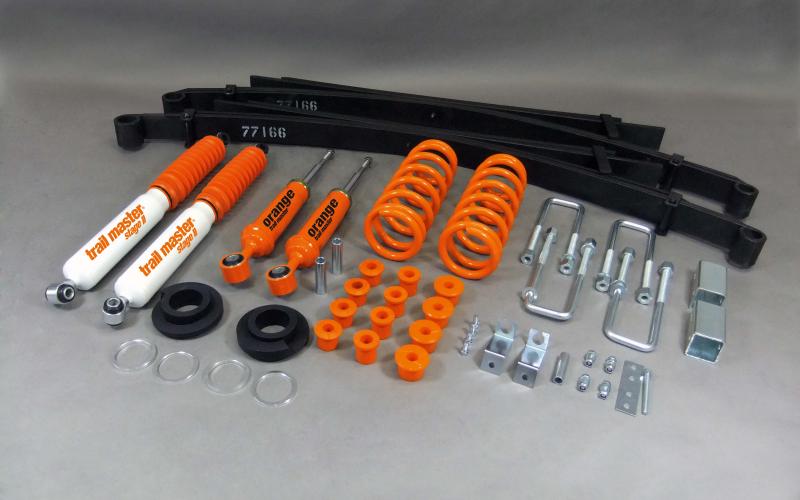 <
>
Trailmaster tends to be thought of as a company you go to if you've got a Jeep, but the German suspension specialist has just launched a new range of upgrades for something altogether different – the Nissan D40 Navara. A constant force in the double-cab market since it was launched in 2005, this has become very moddable indeed with the passing of time – to the point where you're seeing lifted ones more and more frequently.
The new range includes three separate systems, defined by the amount of lift they provide and the weight the vehicle will be able to carry afterwards. At the top, the lift extends to 60mm (just under 2.5") while the truck's rear axle load capacity jumps by a useful 300kg.
To begin at the beginning, though, the entry-level S09249 kit uses new springs and struts up front with spacer blocks and Stage II shocks at the back to achieve a lift of 40-50mm (1.5-2"). This is designed primarily for its looks and to improve ride quality, says Trailmaster, but until you add a new set of springs at the back you're never really going to unlock the Navara's true potential.
That's why this is exactly what the other two kits in the range both do. Each lifts it by 2-2.5", the difference being that one is a heavy-duty version whose leaf springs provide the aforementioned hike in payload.
Trailmaster says these kits will provide higher articulation and therefore better traction – helping you get the most out of a truck whose off-road potential, despite its sheer size and weight, is very significant indeed. And besides, it goes without saying that if the basic set-up makes it look cool, the taller ones will make it look cooler still.
TRAIL MASTER, NISSAN, JEEP, NISSAN NAVARA
Share this article