Trail Master Springs Into Action
Originally Published: February 2013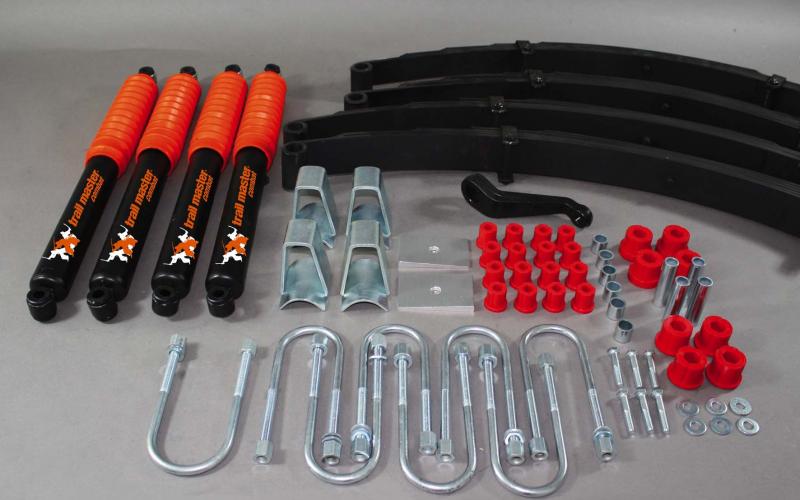 <
>
MAAS Group, the name behind Trail Master, has introduced a new line of suspension products for Jeeps of various eras. The Combat range is designed to come in at a lower price than Trail Master itself, without losing the build quality it's known for – something the company's boss Hans-Joachim Maas says has been achieved by streamlined processes, aggressive buying and high-volume production runs.
The company is upfront about what it wants this new range to do: grab everyone's attention. Its pricing is designed to do that, and so is the springs and shocks' dramatic black and orange colour scheme. Only problem is that you need to own a CJ7 or Wrangler to take advantage, but it makes a nice change not to be saying that about Land Rovers.
The range of kits on offer at present includes a 50mm lift for the TJ Wrangler and 100m lift for the CJ7, as well as both heights for the YJ. Of course, the original Trail Master range remains available too, with several Land Rover fitments, but whatever you drive the company's UK distributor First Four will be only too happy to talk to you about the options.
JEEP CJ7, JEEP WRANGLER, MAAS GROUP, TRAIL MASTER, FIRST FOUR, JEEP, SHOCKS, SPRINGS
Share this article