Trailmaster Creates The 'Ultimate' Hi-Lux
Originally Published: February 2015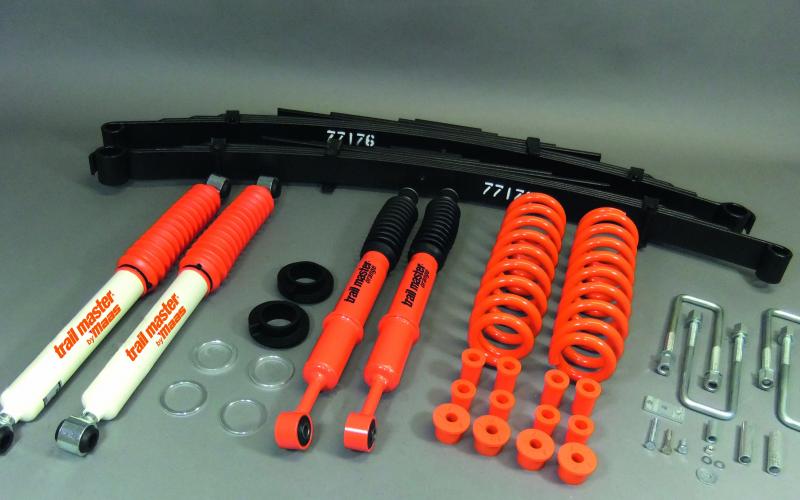 <
>
The latest suspension kit from Trailmaster is designed to lift the 2005-on Toyota Hi-Lux by 50-60mm. That's a touch over 2" in old money, so more than enough to make a real difference to the truck's ground clearance while also making room for you to go up a size in tyres.
The kit includes front coils and rear leaf springs, plus dampers tailored to each end, and all the bushes and hardware necessary to fit them. Trailmaster says that 'all components – up to the smallest screw – are adjusted to the vehicle and to its intended use,' and that the kit will improve the Hi-Lux whether you intend to use it as a daily drive, a work truck or an off-road machine. 'In the development and tuning of all components of the new suspension system, the research and development department considers the versatile operating options of the pick-up.'
You also get clips for securing the brake lines and load-sensing valve controller once the vehicle is on its higher springs, which not every such kit can boast of.
'These components allow the specially designed stage II damper a maximum rebound travel,' says Trailmaster, which in turn means it can get the best of the longer springs by keeping all four wheels on the ground over uneven terrain.
Last but not least, says Trailmaster, the Hi-Lux looks the business on its taller springs. Only once it's got the bigger tyres to go with them, we'd venture to suggest, but one way or the other the whole set-up is TUV-approved and every bit as good on the road as it is off.
Prices? Well, Trailmaster is based in mainland Europe so let's talk E-numbers. An RRP of €1197.33 translates to about £940, but with VAT to go on top you're looking at something just over a grand. That's an RRP, though – and since when did distributors ever listen to those? To find out more, head for www.trailmaster.de.
LIFT KITS, TRAIL MASTER, TOYOTA HI-LUX
Share this article