4x4 Tyres Plays The Price Card with Nankang MTs
Originally Published: December 2013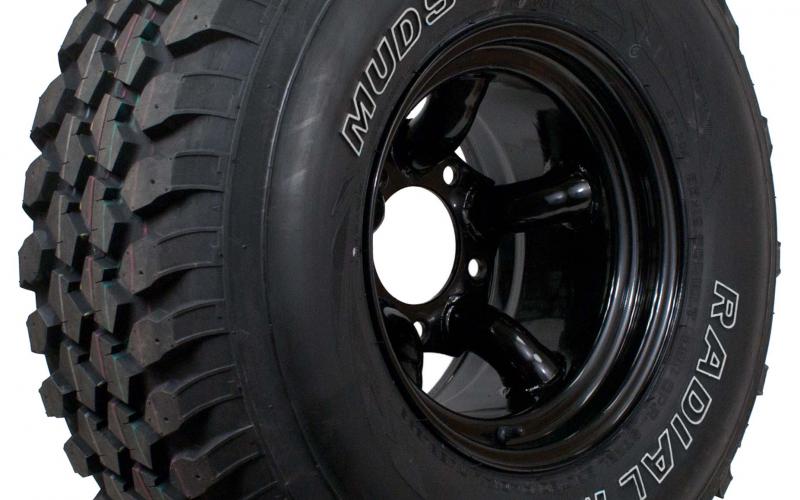 <
>
'A true game changer.' That's 4x4 Tyres' claim for the Nankang N889 Mudstar Radial M//T, which the company recently introduced in the UK after years of success at the budget end of the market in the USA and elsewhere.
Made in Taiwan, the Mudstar is a no-nonsense truck tyre with a traditional non-directional mud-terrain pattern. It's available in a wide range of sizes – and, let's cut to the chase, compared to most of the alternatives it's disarmingly cheap.
There's a tendency to be snobbish about budget brands, and you don't have to look at many forums to find know-nothings willing to call them junk without ever having tried a set. But if you're put off by prices that undercut a lot of remoulds, let alone new tyres, more fool you – because while we're on the subject of forums, most of the comments we've seen from people who've given these tyres a go say how happy they've been with the choice.
Compared to some of the more modern mud-terrain patterns, the Mudstar's sidewalls don't feature any fancy extended shoulder-grip mouldings. Instead, they're simply tough, with a multi-ply construction that promises to shrug off impacts and a strong anti-cut tread compound. In terms of wear, from what we've been told by long-term users overseas they should hold their own against the norm for this kind of tyre.
The range of sizes at 4x4 Tyres is still growing – at the time of writing, all but two on the list were 'awaiting stock' – but with the prices the company's quoting it won't be long before it's getting bombarded with interest. They're even going to have a 17" fitment on offer, as well as a couple of 35" diameter options for 15" and 16" rims. And as for a new 235/85R16 for less than ninety quid ex-VAT, yes please…
A 'game changer'? Quite a claim, but these tyres do have a lot of the right stuff to live up to it. We've not experienced the N889 ourselves yet – but, based on everything we've heard, we reckon it won't be long before a lot of you are giving them a go. The way to do that is to start with a visit to www.4x4tyres.co.uk.
TYRES, 4X4 TYRES, NANKANG, MUDSTAR
Share this article