Disco 3 DuraTracs Now At Newlife Tyres
Originally Published: December 2013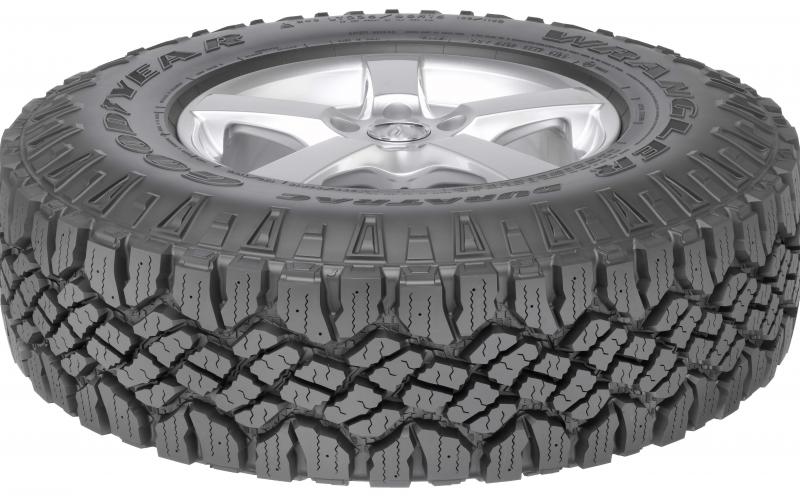 <
>
Newlife Tyres, the company behind the Marix range of 4x4 remoulds, has this year branched out into also stocking new tyres. The company's main brand here is Yokohama, but it also carries a wide range of Hankook sizes – and, as if to demonstrate how flexible it is at being able to bring in anything there's a demand for, it recently laid in a stock of 255/55R19 Goodyear DuraTracs.
The DuraTrac is a kind of hybrid all-terrain pattern with a decent element of control on muddy ground as well as useful shoulder grips on its sidewalls. It's also siped and holed for studs, giving it a level of winter performance way better than you'd expect from a more aggressive mud-terrain.
To cut to the chase, anyway, it's the 255/55R19 fitment that makes Newlife's DuraTracs so notable. Because there's not a lot else to compare in this size – which, as you'll know if you've got one, makes it one of the few directions to go in if you want to make the most of a Land Rover Discovery 3 or 4. Newlife says it has laid in a 'good stock' of the tyres, so if you've got a Disco 3 it's worth a look to check on prices. Head for www.newlifetyresonline.com, or give them a call on 01361 884908.
TYRES, REMOULDS, LAND ROVER, NEWLIFE TYRES ONLINE, YOKOHAMA, HANKOOK, MARIX, GOODYEAR, DURATRACS
Share this article