More Options Added To Goodwinch Range
Originally Published: May 2017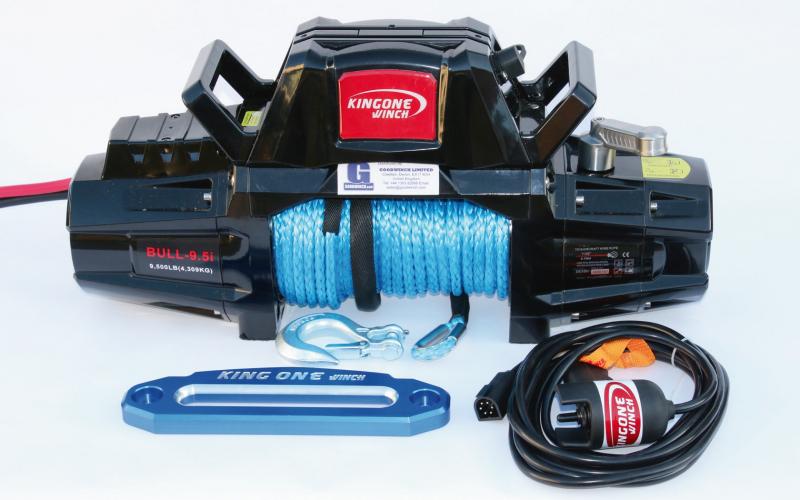 <
>
GOODWINCH HAS LAUNCHED a pair of new winches, both in the Goodwinch Bull range. The first of these is the 9.5i SR, which uses a Bowmotor 1 and as normal for Goodwinch is fully sealed against water and muck. 
This winch comes with a blue budget Bowrope and an aluminium hawse. It's a smart looking bit of kit with a line pull of 4309kg (9500lbs). It costs £799 plus carriage and VAT but, if you needed more, you don't need to spend much more. 
That's because next up is the 12.0i SR winch, which also features a Bowmotor 1 and again is fully waterproof. But this is aimed more at recovery truck winching, up to 4 tonnes, so would be comfortably within its comfort zone for a lot of serious off-road use. 
The line pull is 5454kg (12,000lbs), so it's a fair bit more powerful – yet it only costs another tenner compared to the 9.5i SR. At £809 plus VAT etc it looks like a bargain, and again comes complete with budget blue Bowrope and aluminium hawse. Pay a visit to www.goodwinch.com for all the spec and tech.
Share this article