All Change
Originally Published: March 2006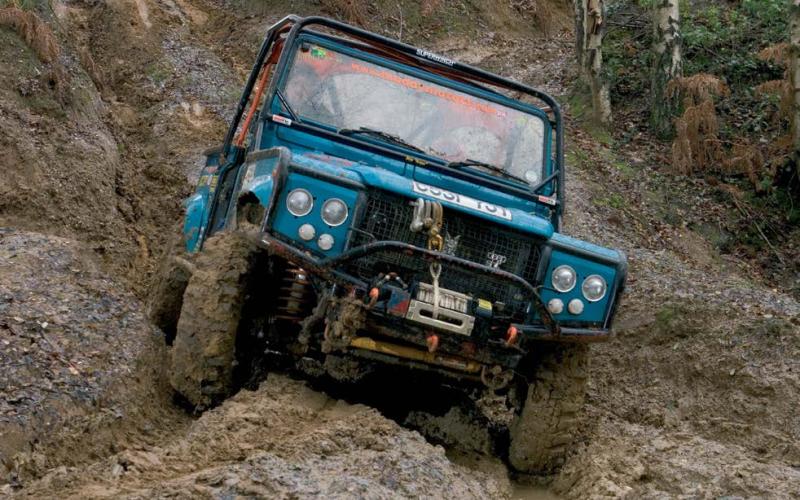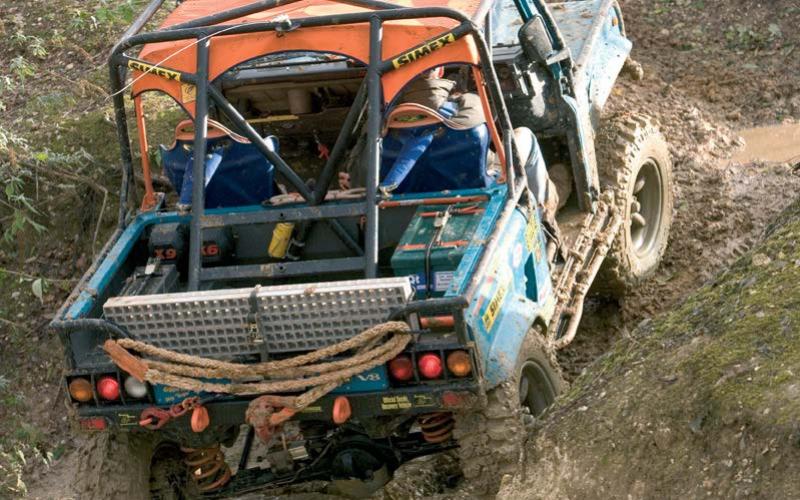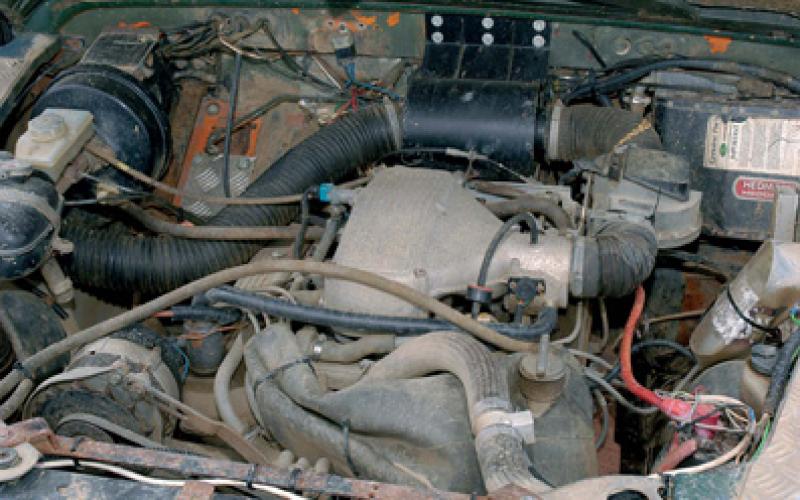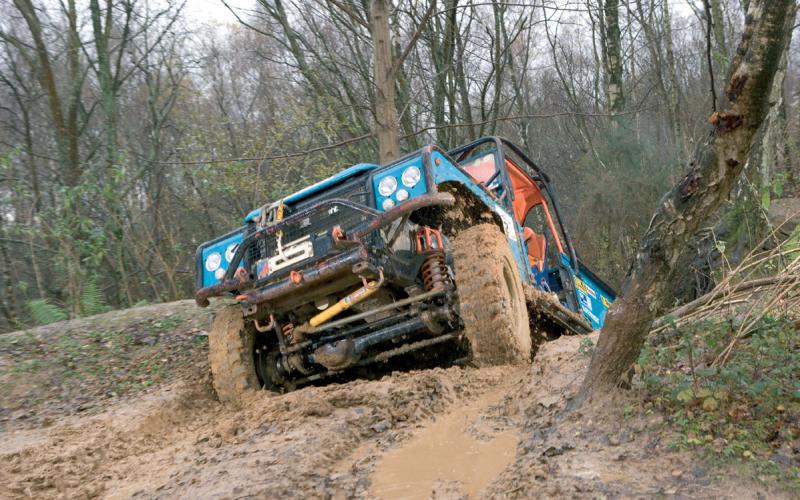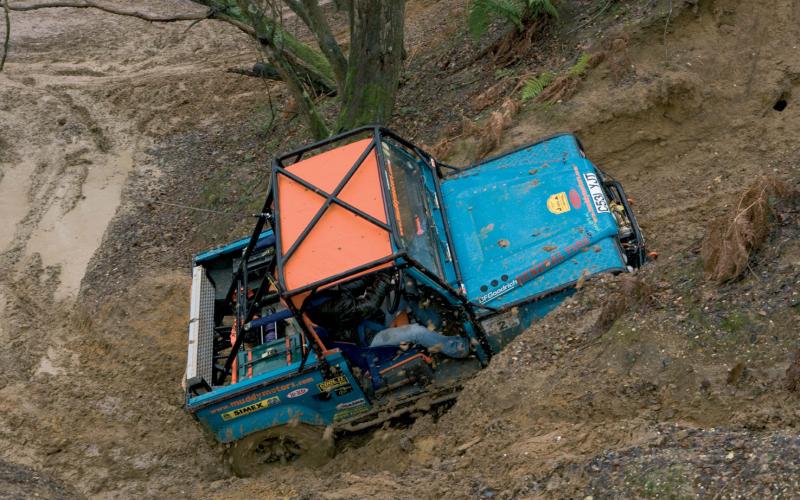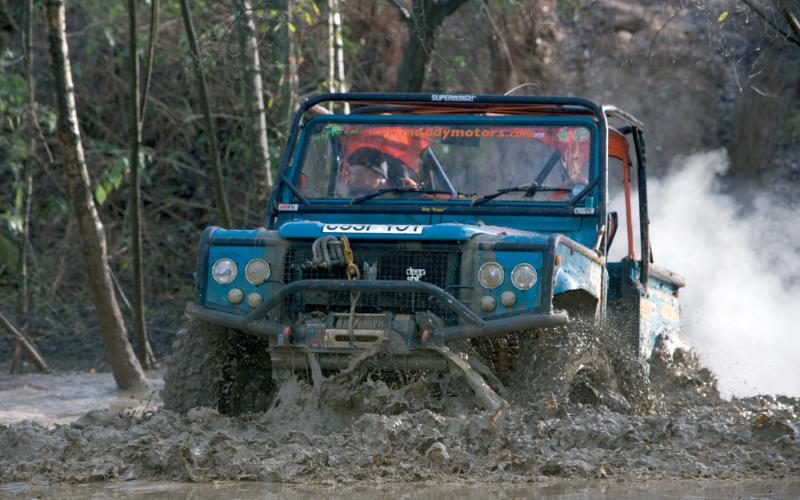 <
>
Ian Paterson's Land Rover 90 started life as his family car. But it was always destined for off-road greatness – even if almost everything about it has been modified in the process…
Eight years ago, when Ian Paterson decided he would buy a Land Rover 90, he probably didn't think it would end up looking quite like this. The truck was a 2.5-litre naturally-aspirated diesel derivative with a hard top; he always intended to modify it, but the early days yielded just a few basic off-road alterations so as to avoid compromising its credentials as a predominantly tarmac-bound family wagon.
As an example, Ian sent the 90 to his friend Phil Haines, who runs Chichester 4x4 in West Sussex, so that a KAM locker could be installed in the rear differential. This came with heavy-duty halfshafts for greater strength, and it remains in the rear axle to this day.
Not much else remains from this era, however, because Ian's tastes took an extreme turn when he realised the Land Rover was no longer needed to carry passengers. 'I was set free to turn it into a pure off-roader,' he remarks, 'and I grasped the opportunity with enthusiasm.'
Ian's passion for hardcore mud bashing was always a major force in his relationship with the vehicle. When the first roll cage he fitted was manifestly not up to the job of taking blows from trees in narrow woodland, he responded by bracing it with extra sections. Every bolt was removed and a larger one put in its place, and the car soon had an unmistakable air of indestructibility.
This set the tone for all subsequent modifications. That roll cage has been replaced by an entirely new unit that's integrated with home-made body panels – but its spirit lingers in the car's robust design.
The non-turbo diesel engine soon became tiresome because it simply didn't have enough grunt to propel the 90 at an acceptable speed. Ian remedied this by replacing it with a carb-fed 3.5-litre V8 from a Range Rover. The original carb has been converted to twin SUs, which are less prone to cutting out at an angle.
Complementing the engine is a four-speed automatic gearbox, which also comes from a Range Rover: Ian likes this combination for the seamless delivery of power it allows. The transfer box, also from a Range Rover, was chosen for the sake of easy installation.
After, in his words, 'roaming around' with the vehicle in this semi-modified state for some time, Ian decided it was time to get serious. His decision coincided with the completion of a 90 he rebuilt for his wife, which meant there was another Land Rover in the family to do the daily grind. At last, he was free to pursue the extreme direction in which his instincts had been heading ever since he first took delivery of the truck.
First job was to sort out a suitable winch set-up that would recover the 90 in the event of things going awry. The truck runs with a Superwinch X9 at the front, fitted with Plasma rope, and an X6 at the rear, both of which have remote controls in the cabin. The X6 is not mounted right at the back of the car, but is housed in the tub just behind the bulkhead with the cable running through a fairlead in the back door.
The reason for this is that Ian was keen to keep the rear overhang minimal and mounting the winch in the conventional manner would of course eat into his departure angle.
This concern with minimising overhangs led to the most extreme aspect of the 90's design. Ian has shortened the vehicle by a total of 10 inches, completely removing everything behind the rear wheels. 'I wanted the back tyres to be the furthest extremity of the car,' he says, 'so I bobtailed it.'
This means Ian's truck is able to cope with extreme drop-offs – as well as reversing up inclines that would prove too much for most 4x4s. In fact, he took us on a backwards jaunt around the site to demonstrate just what the vehicle can do – and it really does have to be seen to be believed.
A consequence of the shortening process was that Ian found it necessary to redesign the 90's roll cage and body panels. He was keen to retain the distinctive Land Rover silhouette, but wanted to interpret it in a fresh way. The result is a vehicle that certainly bears a resemblance to Solihull's legendary off-roader, but which is nonetheless completely unique.
Ian manufactured the new body panels himself, designing them in conjunction with the cage in order to create a unified structure. One of the few original components remaining from the original vehicle's bodywork is the windscreen, and the quality of the panel fit is testament to Ian's practical skill.
The new roll cage and body configuration is mounted on the shortened chassis in eight places, so it has plenty of structural integrity. Unlike some non-competition designs, the cage is properly constructed using diagonal struts, making it comparable in some ways to a spaceframe racer. Land Rover wheelarch spats and 90 inner wings complete the picture.
Because Ian built the cage all the way around the engine bay, he was left with a completely blank canvas on which to create a new design for the vehicle's nose. He favoured a four-lamp appearance for aesthetic as well as practical reasons. The practical reason was that he'd reduced the surface area available for the lights, and the aesthetic concern came out of a desire for individuality. 'I've not seen many off-roaders with this look,' he says, 'so I thought it would stand out from the crowd a bit.'
He certainly questioned the wisdom of his decision when it came to fitting the new headlights, though. It took an estimated 80 man-hours to get the job finished, and involved a frustrating process of trial and error. 'I originally tried using tractor lights,' Ian explains, 'but their main beam had the wrong refraction.' Eventually, he sourced some Kawasaki motorcycle lights and calibrated the angle of their dip and main beams so they were in accordance with the law. He also constructed the cages to hold them in place as well as designing and fitting the wiring loom. 'It took ages,' he recalls with a wry grin, 'but I think it was worth it.'
Ian's willingness to invest so much time in attending to this detail is indicative of his commitment to maintaining the highest standards throughout the vehicle. He's always happy to modify off-the-shelf components if he thinks it will improve performance, and he won't fit anything just for the sake of it.
For example, although the front winch bumper comes from Chichester 4x4, Ian adapted it to suit the 90's distinctive front end. And he has deliberately eschewed a steering guard underneath the bumper because he thinks it would act as a 'bulldozer' and unnecessarily scrape away a layer of earth.
In order to compensate for the lack of a skid plate, Ian has equipped the 90's steering with reinforced Sumo bars. In another nod to underbody protection, he's welded steel plates to both differentials.
The 4.5-inch offset Matt Lee Mach 5 alloys are shod with a set of 32x9.50R16 Simex Extreme Trekkers. Although large in comparison to the tyres which come as standard on a Land Rover, Ian reckons they are comparable to 750x16s, which can of course be fitted to a 90 without any modification to the suspension or bodywork. 'I don't agree with the notion that bigger means better,' he offers by way of explanation. 'These tyres are narrow, so they bite into the terrain, and the Extreme Trekker tread pattern is practically unstoppable even in the severest conditions.'
When we met him, Ian had just removed the set of two-inch extended springs that had been fitted to the 90 because the vehicle's weight was not sufficient to compress them. He fitted standard 90 springs in their place, but feels these go too far in the other direction and cause the body to ride too low. 'I need to look at this,' he acknowledges, 'and perhaps think about having some one-off springs made up.'
Keeping the springs under control are all-round Rancho gas shock absorbers. These are adjustable, which gives Ian total control over the hardness or softness of the ride – perfect when you want the vehicle to act like a Slinky when crawling over rocks before tautening up for a fast blast along a loose track.
Since fitting the KAM diff-lock when he first bought the Land Rover, Ian has been extremely impressed with the difference it makes to traction. It was for this reason that he opted to fit an identical unit in the front axle, and he's been equally delighted with the result. Further control is given by rear fiddle brakes, which Ian fitted himself, allowing him to stop one wheel and use it as a pivot when negotiating the tightest corners. The fiddles, which are plumbed in separately to the standard foot brake, use 110 four-pot calipers, have their own mounting point on the tub and are served by a central fluid reservoir mounted between the front seats. The kit comes from Milner Off-Road; the only adjustment Ian has made is replacing the control levers with larger units which he feels are better able to withstand constant heavy handling.
Other eye-catching features on the 90 include a bikini top, which Ian had made by a marine textile firm and which is fixed to its own mini frame inside the front half of the roll cage. There is also a pair of orange leather Qt racing seats, which are mounted with a quick release mechanism. Ian had the seats re-trimmed to match the theme that proliferates throughout the truck. 'The orange theme became a bit of an obsession,' he laughs, 'but I've managed to resist it recently. I no longer insist on every modification being coloured bright orange!'
What Ian does still insist on, however, is that every element of his vehicle is executed to the best possible standard. This results in a number of unique styling touches, such as the rear light clusters, which are fashioned from a discarded coil spring. A further neat idea is the opening he has built in the rear tub, providing him with a clear view of the ground beneath the wheels whenever he reverses.
This uniqueness is what makes Ian Paterson's 90 such an interesting off-roader, and his constant revisions have produced a genuinely impressive truck that makes a real statement about his approach to off-roading.
It's probably best not to heap too much praise on the current set-up, mind you. After all, if progress so far is anything to go by, it probably won't be long before everything starts changing again…
The Rover V8
Everything you need to know about Solihull's legendary engine to ensure you get a whole table to yourself in the pub…
• Rover bought the all-aluminium Buick 215ci engine in 1966, five years after its debut in the US brand's 1961 model-year line-up
• David Buick, founder of the Buick Motor Company, hailed from Arbroath in Scotland. As did David Niven
• Its first known use in any Land Rover came in 1966, when Rover's North American importer fitted it in Project BOP – later to be known as Golden Rod
• Golden Rod was based on a standard 88-inch Series IIA. It was later shipped to Solihull in a bid to show Land Rover that a large V8 would fit in its vehicles without any need to move the front panel
• Land Rover finally put the V8 into production when the Range Rover was launched in 1970
• It wasn't until 1979 that the Stage I 109-inch Series III came out, with the 3.5-litre V8 mated to the Range Rover's full-time drivetrain
• The 3.9-litre version of the V8 first appeared in 1989, on the Range Rover CSK
• The arrival of the long-wheelbase Vogue LSE in 1992 brought with it a jump to 4.2 litres
• When the P38A Range Rover came out in 1994, it featured the V8 engine in 4.0 and 4.6-litre form. The latter immediately became a favourite as the basis for ARC-spec race engines
• TVR used tuned versions of the Rover V8 for many years, taking it as far as 5.0 litres in the Griffith 500
• The V8 has long been a favourite of tuners. Today, Lund Engines offers a 5.5-litre twin-turbo example which develops a staggering 940 bhp
KAM DIFF LOCKS, SIMEX EXTREME TREKKERS, SUPERWINCH X9, 90, DEFENDER, BOBTAIL, DIY ROLL CAGE, HEAVY-DUTY HALFSHAFTS, SU CARB, RANGE ROVER AUTO GEARBOX CONVERSION, RANCHO SHOCKS
Share this article