Banking On Success
Originally Published: March 2006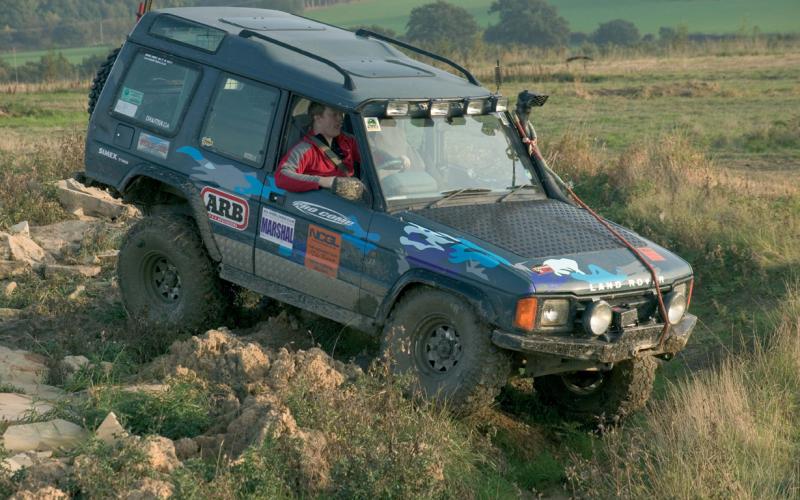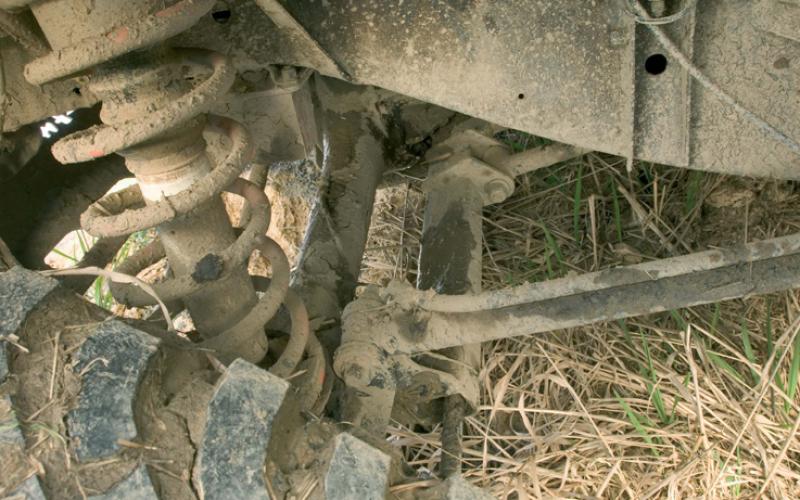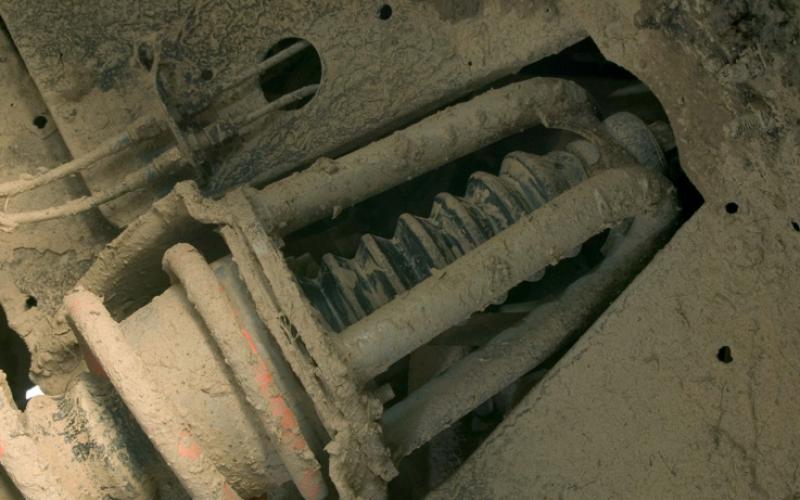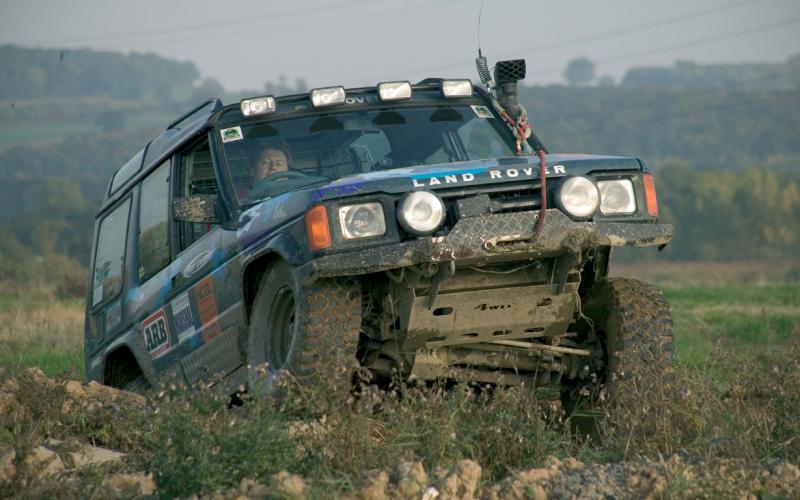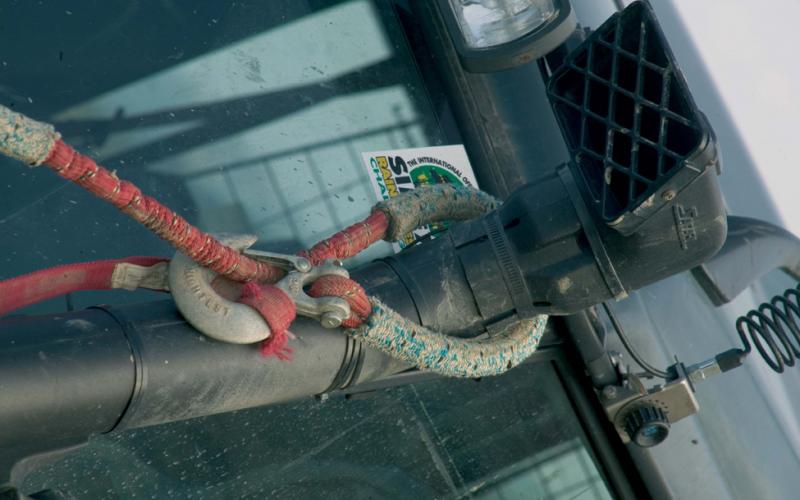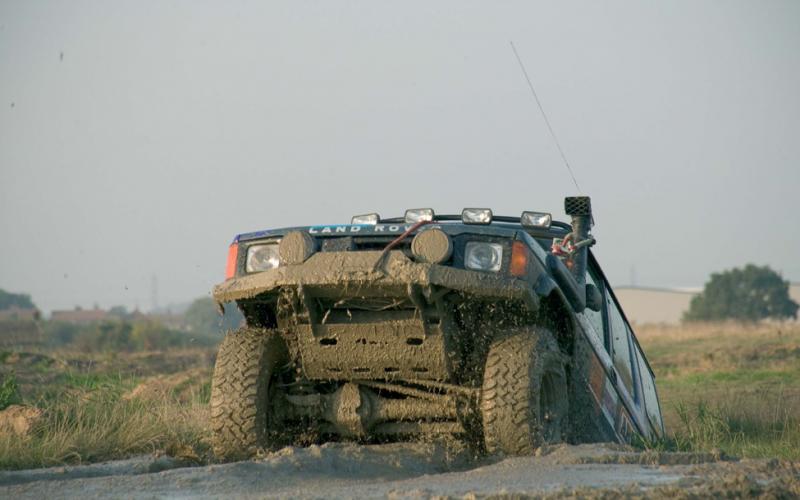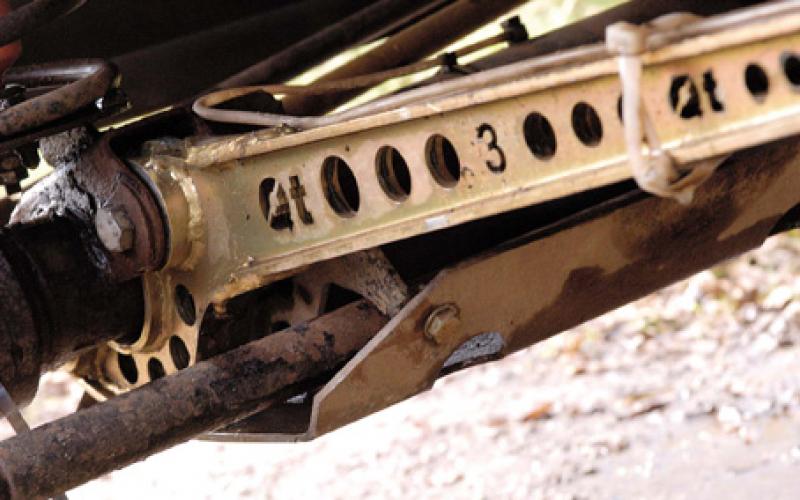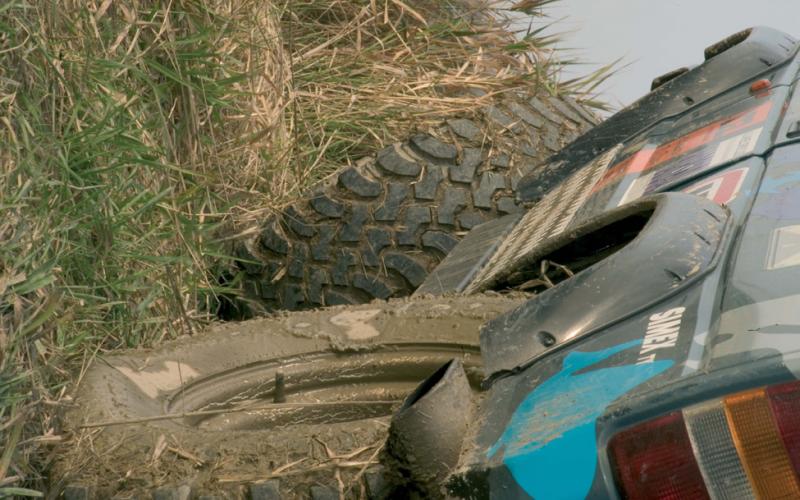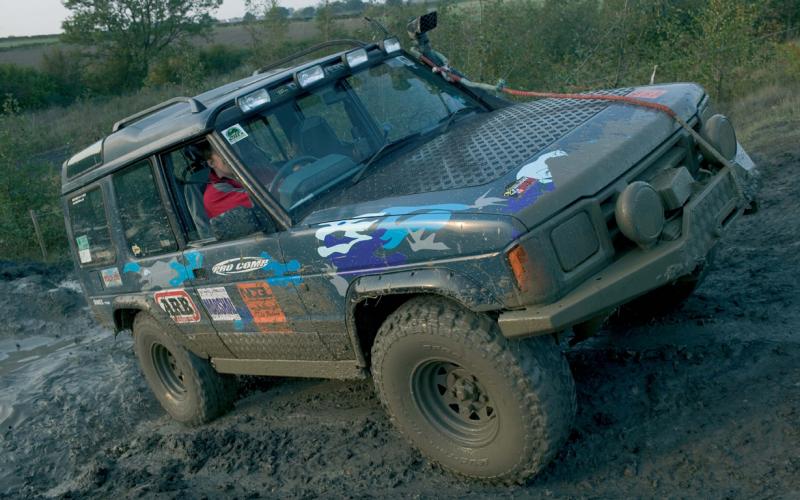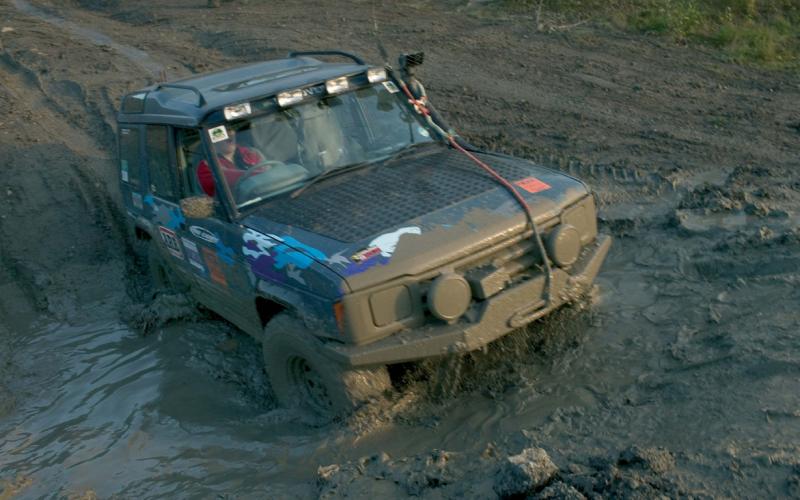 <
>
Mike Bullivant thinks the Land Rover Discovery is one of the best off-road vehicles going, provided you invest wisely in making the most of its potential. And he should know all about the importance of judicious investment, what with being a bank manager…
When Land Rover launched the Discovery, few could have predicted what a success it would prove to be. Regarded by many at the time as a 100-inch Defender with curves and comfy bits, the vehicle was an immediate hit with a variety of owners – becoming the UK's best selling off-roader for most of the 90s and earning a justified reputation for class, style and practicality.
Easily forgotten amid all the acclaim is that the Discovery is a serious off-road vehicle that is only marginally less capable in the rough stuff than its Defender stablemate. It's for this reason (and the fact that you can now get them for next to no money) that extreme off-road enthusiasts have taken the truck to their hearts in recent years, and very few people who make the decision to buy and modify a Disco are disappointed with the results.
Mike Bullivant is paradigmatic of this trend, and his Discovery is probably one of the most extreme examples of the marque currently around. He runs it as a second car alongside a 2.8-litre turbo diesel Shogun, so he can afford to make as many modifications as he likes without having to worry about detrimentally affecting its road manners.
One of the clearest advantages of having another car to use on a daily basis is that it enabled Mike to buy a V8 Discovery. Petrol-powered derivatives represent epic value for money, with low mileage examples fetching next to nothing when compared to their more desirable Tdi counterparts. If you can afford to run one, a V8 Discovery is currently one of the best buys to be had in the world of second-hand 4x4s.
Mike bought his 1992-registered 3.5-litre EFi over two years ago, and since then he has steadily turned it into a mud warrior par excellence. 'I rang up to order new wheels and tyres on my way home from picking it up,' he laughs, 'and I haven't stopped playing with it since!' This manifests itself in a range of modifications that enhance its credentials. What is more, despite the extreme nature of many of these features, Mike's willingness to work on the vehicle himself has kept the budget to levels that most people would regard as sensible.
Those tyres Mike was so keen to order were a set of 31-inch Grizzly Claws, and he soon realised the Discovery would need further modification if they were to fit beneath the arches. 'I've always liked fairly tall tyres,' says Mike, whose previous off-roaders include a Series Land Rover and a Shogun on 33-inch Mud-Terrains. 
The tyres he fitted to the Disco rubbed the arches and the sills, and Mike decided the best solution would be to install a Scorpion Racing Evolution suspension kit. This kit consists of a number of components that can be purchased separately, enabling owners to change their car slowly as funds and time permit. Mike didn't want to delay things any further, however, so he went straight ahead with fitting most of the kit, using heavy-duty springs and fitting dislocation cones all round.
In order to account for the extra axle articulation of the Scorpion kit, Mike fitted a set of long-travel shock absorbers. The components currently on the car are Pro Comp ES9000s, but he has a set of 15-inch shocks in his garage at home, which he hopes to fit in due course. 'They are huge,' he explains, 'and would extend about an inch above the bonnet if they were used with the current set-up.'
The reason for the extra long travel shock absorbers is the three-link suspension Mike fitted to the front end in 2005. This is an involved job, but Mike rose to the challenge and did all of the installation work himself. The process was made harder because the kit he purchased did not come with fitting instructions, but he says it was fairly obvious how it all slotted together, and he managed to glean some valuable insights from various websites.
As the name suggests, three-link suspension adds another component to the Discovery's conventional two-link set-up. It thereby allows for greater flexibility, because the wheels can move more freely and keep in closer contact with the ground. To picture the effect, try and imagine moving your outstretched arm only at the wrist, keeping the elbow straight. Now bend your elbow as well, and you'll get a sense of the vast improvement in flexibility generated by the three-link system.
'I'm really happy with the suspension configuration,' Mike enthuses, 'although it makes the front end feel a bit wobbly on the road.' This is because there is so much more movement there than before, which gives it a tendency to float over uneven terrain.
Notwithstanding this impact upon the Discovery's handling, Mike is more than happy with the conversion. He believes that it gets rid of what he regards as any coil-sprung Land Rover's primary failing – the rigidity of its front radius arms. 'In standard form, the front axle moves in a very strange arc,' he observes. He attributes this to the fact that the Discovery was designed with a bias towards on-road driving, and the stiffer two-link set-up leads to a steadier ride, as he has observed himself since performing the alterations.
Given the mud-plugging life to which his vehicle is dedicated, however, such roadgoing concerns need not even enter Mike's head as he plans and implements modifications. Provided they do the business away from the asphalt, that's all he needs to worry about… after all, the Shogun can take care of mud-free journeys. 
Front and rear ARB air-locking differentials are now a staple off-road modification for any truck with extreme ambitions. It's a good thing Mike's fitted them, therefore, along with an air compressor which is mounted beneath the bonnet. 'It's too noisy to go inside the cabin,' he explains, 'but I've mounted it fairly high up so it will stay out of harm's way in deep water.'
Deep water is always something of a problem when you own a V8 Land Rover. Mike has taken the standard precaution of fitting a Safari snorkel, which is complemented by extended axle and gearbox breathers run to the top of the air filter, as well as a waterproofing kit for the distributor. He says the engine has spluttered a couple of times when damp, but he generally tries to avoid really deep water in order to avoid inflicting unnecessary traumas on the vehicle and its power train.
The top of the snorkel is not just used as a mounting place for the extended breathers. It's also a convenient location for the transducer that picks up a signal for Mike's GPS system. This is programmed with large-scale maps of his home area in the north of England, and he hopes to build the collection in coming years to cover more of the UK and Wales.
Other non-standard interior features include a 12-disc CD autochanger with additional speakers, and waterproof seat covers to provide protection from the ravages of dirty overalls and oily hands. This care for the interior doesn't really accord with the vehicle's status as out-and-out off-roader and it belies its alleged use as a second car. 'I'd always sooner drive the Discovery than the Shogun,' Mike explains, 'and I suppose that's evident in things like the sound system.'
In order to account for the loss of gearing that comes from the 35-inch BFGoodrich Mud-Terrains fitted to the Discovery since the suspension work was done, Mike installed an Ashcroft ring and pinion set. This reduces the gearing ratio to 4.1:1, meaning that the Discovery drives almost the same now as when it was in standard form.
Another element of the vehicle that needed adjusting as a result of the oversized tyres and the increased traction produced by the ARBs was the axles. Mike converted the differentials to run with 24-spline units at the front and rear – these are much stronger than the standard 10-spline units, which are the weakest point in the Discovery's drivetrain. He reports that the truck has not suffered any breakages yet, although he is realistic enough to recognise that a certain amount of damage is inevitable when a vehicle is used for extreme mud-bashing.
When the combination of Air-Lockers and 35-inch BFGs fails to provide sufficient traction, Mike's car is equipped with a Warn 9.5XP winch. This is fitted with synthetic rope that Mike purchased from a yachting supplier rather than through an off-road outlet. 'I think it comes up slightly cheaper,' he observes, 'although I'm sure if you shop around the price difference becomes less marked.' The winch and other electrics are powered by a combination of an Optima Yellow-Top and an Exide unit, which are wired in series for extra power. The set-up is charged through the standard 3.5 V8 alternator, though Mike has a larger unit from a 3.9-litre EFi engine in his garage at home and intends to fit it when he has time in order to make the system a bit beefier.
Another modification on the slate is an LPG conversion. This is for no other reason than the spiralling cost of petrol – Mike has every intention of getting involved in challenge competitions around the UK, and unless he starts trailering the vehicle, its V8's ability to consume fuel will soon start making a mockery of his budget-conscious approach.
It would be a genuine pity if this vehicle were never put through its paces on the challenge circuit. Of course, its extreme characteristics are less marked in comparison to some big money challenge trucks – just look at the feature about Steve Lloyd's latest project on page 48. Nonetheless, Mike's car has plenty of ability to hold its own in this discipline, and his skill as a driver will make him a real contender in any competition he enters.
Because the engine has not been modified at all, the Discovery's cooling is almost standard. Mike has fitted a pair of electric fans from a scrapped Vauxhall Vectra 2.5 V6; These fit directly into the Land Rover's system and keep the engine cool even when it is under immense strain in tough off-road conditions. There is a manual override for the fans in the cabin, enabling Mike to switch them off on the rare occasions he goes wading so they do not swill water around the engine bay.
The truck's impressive height and axle travel mean it was necessary to fit seven-foot brake hoses; Mike opted for the braided variety, a choice which is always guaranteed to provoke debate. 'This is the only way I could prevent them from pulling tight when the wheels articulate,' Mike explains. 'I wanted braided hoses rather than rubber ones because I think they are more durable. They don't become dry and cracked, which means I shouldn't have to replace them too regularly.'
Few sounds can be as pleasing to the ear as the burble of a Solihull V8 engine, and Mike's has an especially sweet tone thanks to his custom-made exhaust. Ordered from a firm in Sheffield, this is a high-flow system that features a square exit. The tailpipe protrudes from just behind the rear tyre, which keeps it away from the ground and adds to the car's distinctive appearance.
Other features that make the Discovery stand out include the Devon 4x4 spare wheel carrier with integrated high-lift jack mount and the chequer plating, which Mike riveted in place himself. This extends to the car's interior, with the doors being trimmed in it, and Mike is currently making a box out of the material to fit in the boot. This will provide a home for his two first aid kits and various spares – allowing the rear of the car to become as orderly as its exterior.
Twin fire extinguishers ensure there is always one to hand in emergencies, and the CB radio enables Mike to keep in touch with fellow drivers during laning trips and fun days.
As off-roaders go, this Discovery is at the more extreme end of things. It's the result of much hard work – but as befits a man in his profession, Mike has created it with a keen eye on his budget, saving money here in order to spend a bit more there. The result is an impressive vehicle exemplifying all the qualities that make the Discovery such a great off-road project – and one which can't help but inspire the many would-be 4x4 modifiers who are currently finding the price of a decent donor car ever-more tempting.
Web Wonders
The internet proved a crucial resource in this vehicle's development – for a number of reasons:
• Mike used it to source a steering guard – and saved £400 by ordering it from outside the UK
• He consulted the web when it came to fitting his three-link suspension, which came without instructions
• He purchased his light bar, which he describes as a 'generic component', on eBay – again taking advantage of a knockdown price
Series Power
• The two batteries on Mike's Discovery are wired in series, thus increasing voltage by combining the output from both
• Series wiring works by connecting the positive terminal of one battery to the negative terminal of the other
• This replicates the battery's internal structure – which connects a number of two-volt cells in precisely the same way
• The positive and negative terminals that are not wired to one another are the equivalent of the terminals on a standard battery
• To take a measurement of the total voltage generated by series-wired batteries, you should connect a voltmeter to the 'spare' terminals
Castor correction
• Steering castor geometry is usually designed so that the wheels will turn around the point where they contact the ground
• If you lift your suspenion, the axle will pivot around an axis formed by the radius arms' chassis bushes, pushing the wheels' point of contact ahead of the steering axis
• In effect, a lifted axle thinks its standard postion is one of constant suspension droop
• Results include heavier steering, late turn-in and reduced tyre and UJ life. If you use longer-travel shocks, add reduced bush life to that list
• The answer is to correct the vehicle's castor angle. One answer would be to move all the mounting points and brackets to a slightly different position
• If that sounds like a lot of hard work, castor-corrected radius arms are probably the most popular solution. That's what we used on staff photographer Steve Taylor's 90, using units from Qt Services
• Qt's radius arms are available to counteract a two-inch or four-inch lift. They're a lot lighter, too, which makes them easier to fit and removes some of the inertia in the suspension
• The company also produces lightened arms for comp safari Land Rovers with a standard ride height
• If you've got a vehicle made up from various donors, beware. The Range Rover, Discovery and 90/110/ Defender all had different radius arms. There's a big difference in width between early and late examples; even the front bushes are different
• When we fitted Qt's radius arms, the quoted price was £180+VAT
Largin' It
• Mike replaced the 31-inch Grizzly Claws he originally bought with a set of 35x12.50R16 BFGoodrich Mud-Terrains
• His verdict on the BFGs? 'They're a brilliant all-round tyre. They're reasonably aggressive, without going bananas and unnecessarily chewing up the ground'
• The tyres are mounted on a set of 16-inch white eight spokes – chosen because they're easy to source and cheap to replace
• The rims have a four-inch offset, recovering some of the steering lock lost by fitting the oversized tyres
• In order to make room for the huge tyres, Mike cut out the wheel arches and reshaped them to suit, trimming them with a set of spats bought from Devon 4x4
• Devon 4x4 definitely has a fan in Mike. 'I damaged one of the wheelarch brows,' he says, 'and they broke open a pack of four to save me having to buy the complete set'
Totally Cut Up
• The bodywork modifications Mike started when he first fitted a set of oversized tyres has continued ever since – and it's far more than just the wheelarches which have been cut about
• A total of six inches has been removed from behind the rear wheels, leading to a significant reduction in the rear overhang
• After removing half a foot of chassis, Mike fitted a home-made heavy-duty rear bumper. He'll fit recovery eyes in due course
• The rock sliders needed to be shortened and reshaped to make room for the 35-inch tyres. They still offer ample protection to the sills, as well as convenient jacking points
• Rather than a jigsaw, Mike used a nibbler and joggler to cut the car's bodywork
DISCOVERY, PRO-COMP SHOCKS, ARB AIR-LOCKERS, BOBTAIL, BF GOODRICH MUD-TERRAINS, SAFARI SNORKEL, WARN 9.5XP, THREE-LINK FRONT SUSPENSION, PRO-COMP ES9000 SHOCKS
Share this article