Big Boy's Toy
Originally Published: June 2013
Words: Paul Looe
Pictures: Harry Hamm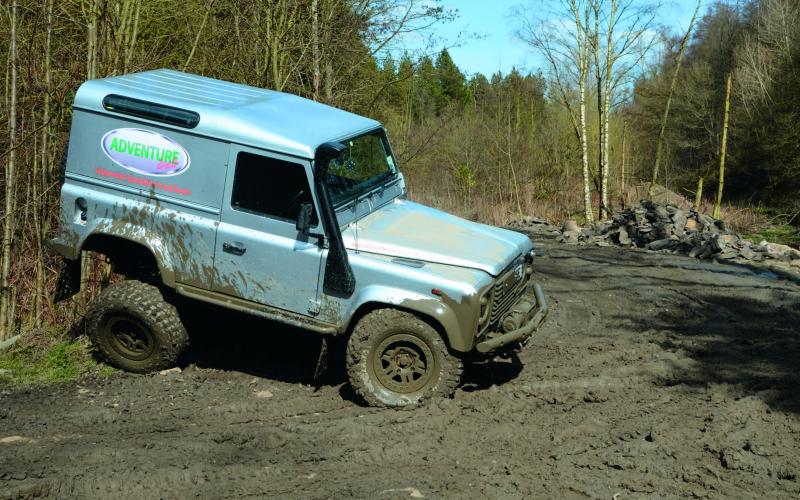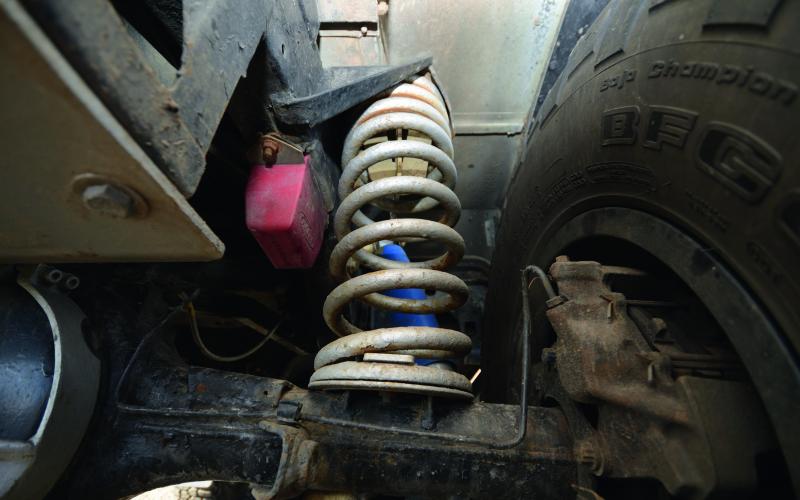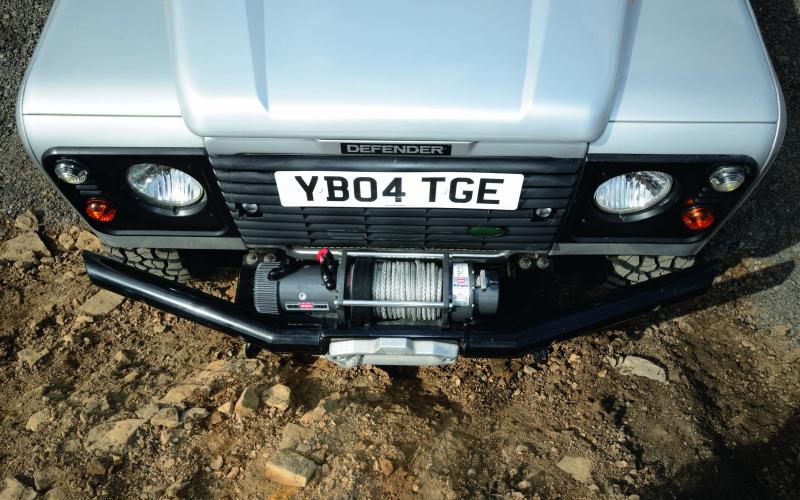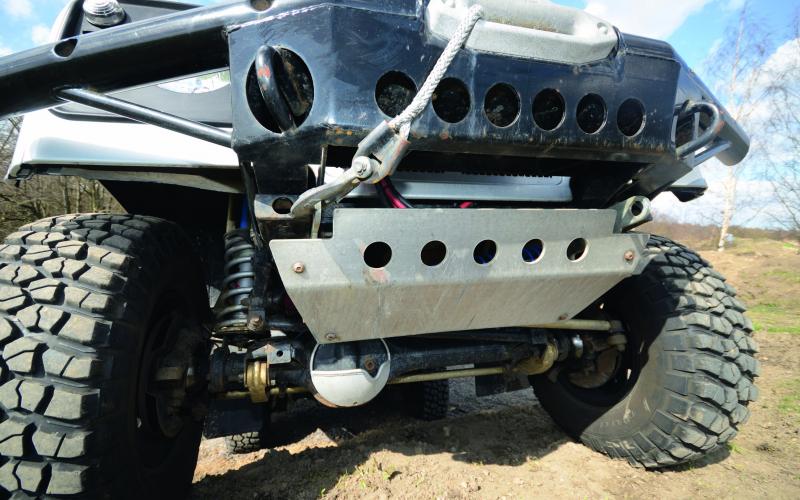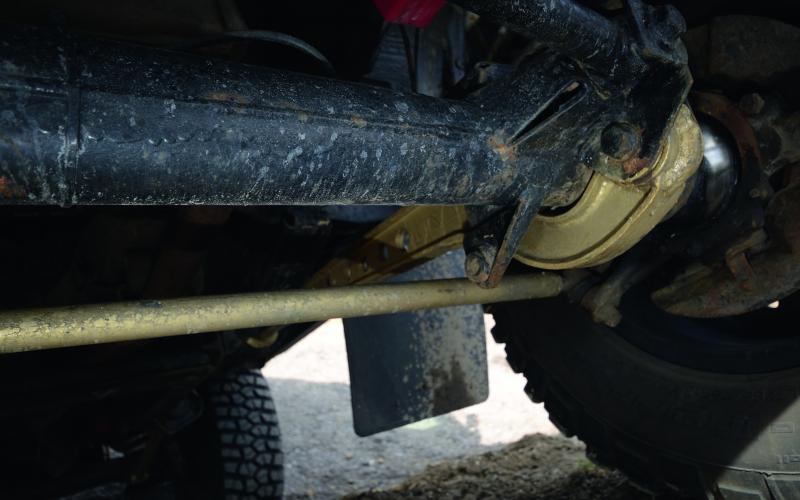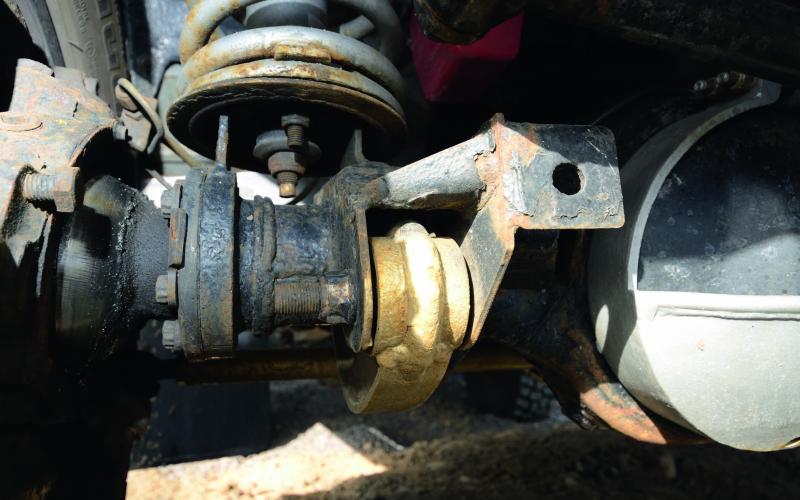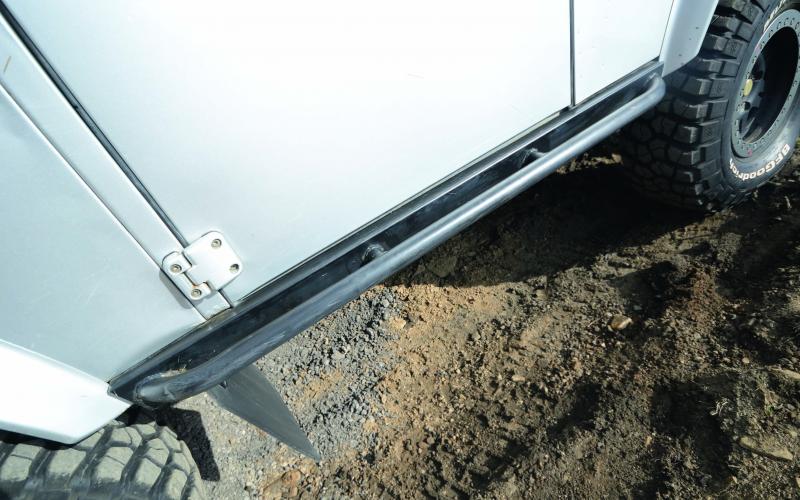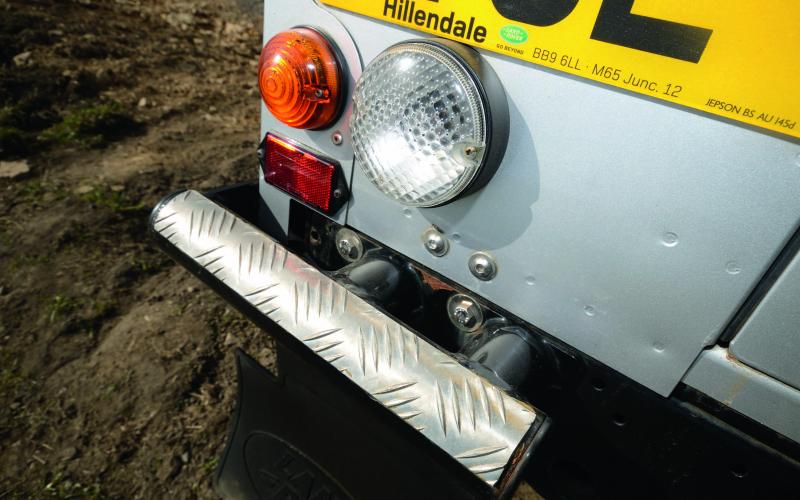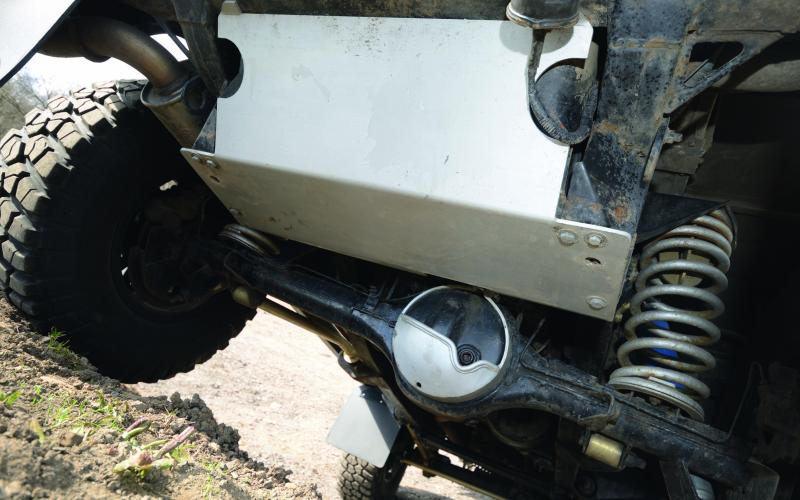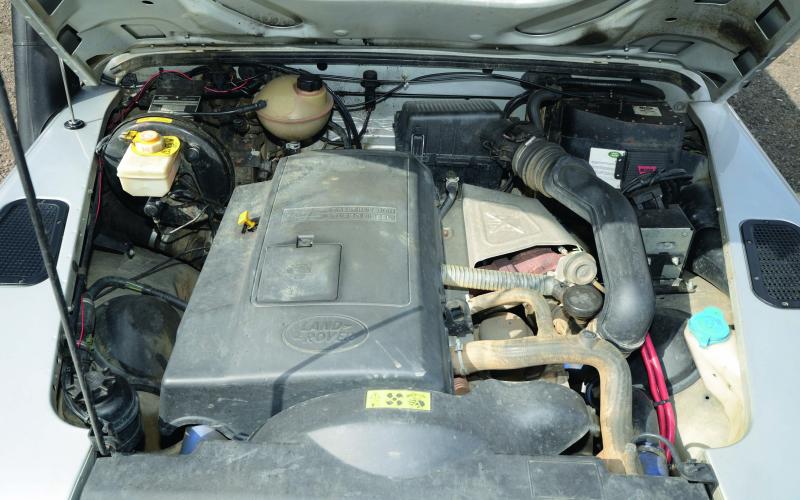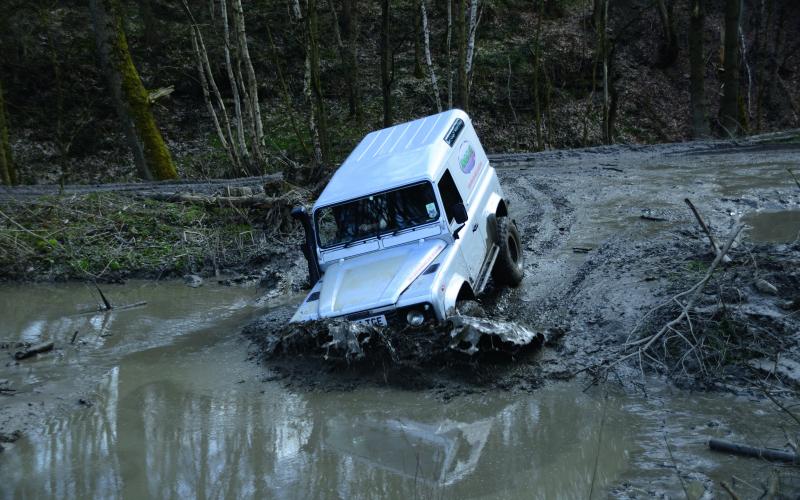 <
>
Back when Jordan Farrell's mountain bike was his biggest toy, he bought a Land Rover 90 to carry it around in. But he'd always wanted an off-roader, ever since seeing them on telly as a kid… so it wasn't long before his new 4x4 was turning into his biggest toy yet.
You never grow up,' they say. 'You just get bigger toys.' It's been said many times, by many people, and Jordan Farrell is the latest. 'The saying is so true in my case,' he admits – and having originally bought his toy, a 2004 Defender 90, as little more than a self-propelled box for carrying his mountain bike around in, it looks like he's right.
Jordan's family has had a few 4x4s in it, mainly pick-ups. 'My dad's had a couple of Nissan Navaras and now an Isuzu,' he says, 'and my mum used to have a Vauxhall Frontera. But this is the first 4x4 I've owned myself. I originally bought it as I wanted a vehicle I can chuck my bike in the back of without having to worry about the interior getting muddy.'
The interior is an odd place to start when you're talking about a modified Land Rover, but the back of this 90 is less rustic than some. Sound-muffling mats on the van panels and a rubber floor set see to that, and there's a system of bungy lash-downs to keep tool boxes and so on secure – as well as that handiest of things, a bottle opener. All very usable, whether Jordan's out and about on two wheels or four.
Back on the outside, a cursory glance from any angle will tell you that the Landy has changed a lot since the day, three and a half years ago, when Jordan bought it from Hillendale Land Rover. They had taken it in as a part-ex and, recalls Jordan, 'at the time it was completely standard with no mods whatsoever.'
Boring. Didn't take him long to do something about that.
First, though, it took him still less time to find that even without mods, what he'd got himself was a very able truck. 'After having it only about a month, I had it up to Parkwood 4x4 to see what It could do, And even in standard form with tyres that had done 43,000 miles, it was unbelievable.'
That must have been a bit of a watershed day in Jordan's life. 'I've always loved 4x4s and off-roading,' he says, 'ever since I was a kid watching it on TV. And I knew then that I would one day have my own!' And now here he was doing it in a 4x4 that bore his name. The bug, it won't surprise you to learn, had bitten.
That was when one of Jordan's friends recommended Adventure 4x4, which was conveniently located near him in Leeds. Soon he had less money but more stuff on his Landy, and he obviously liked it that way because he kept going back.
Just as obviously, the guys from Adventure 4x4 were  equally happy with the way this was going. But this wasn't just your everyday customer relations job – Jordan was up there so often that everyone started becoming mates. So rather than just milking him for every penny they could get, the company suggested that they could get his Landy stickered up and become a kind of sponsor for him.
His response? Two of them, actually: 'Yes' and 'what do I get out of it?' Admit it, you'd think exactly the same things, if not necessarily in the same order.
'You'll be looked after' was the answer. Jordan was obviously confident that this wasn't going to be in the Goodfellas sense of the word, so he booked the 90 back in for more and this time he got the works.
Among the things he'd shelled out for prior to this was a suspension lift, but the system he'd been using up to then was replaced with a higher-spec kit with full dislocation. Adventure 4x4 is a Terrafirma dealer, and the company's stuff is there to see wherever you look on the Land Rover – springs, shocks, steering damper, castor-corrected radius arms, cranked trailing links, bash plates, rock sliders, winch bumper, beadlocking rims, all the way down to the all-important details like raised axle breathers. You get the idea.
The upshot is a 90 sitting 2" higher on its suspension, with 285/75R16s measuring out at just under 35" beneath its arches. Of course, it's a lot more than that, too, with loads and loads of droop unlocked to keep all four of those tyres pressed firmly to the ground in places where a standard Defender would be hanging a wheel in a big way.
When all that articulation isn't enough, the winch bumper we mentioned earlier has a Warn 9.5XP-S bolted to it. This replaced Jordan's first winch, a Superwinch Talon, which he drowned shortly after fitting it. It might be a clean and tidy looker (dare we say the word 'shiny'?), but he's not scared to give it the treatment in search of his next off-road challenge.
The word 'challenge' needn't be taken to mean something here. This is Jordan's everyday car, as well as being a top toy and, let's face it, a superior pose-truck, so however hard he pushes his luck off-road he's not into wrecking it in search of glory. Besides, quite apart from all the hardcore off-road gear on board it's got another secret, too.
Adventure 4x4 also specialises in performance tuning, you see. And not just el cheapo plug-in power boosts, either. The Defender's TD5 engine has been treated to a full flash remap, downloading a 100% new performance programme to its ECU, and this is backed up by a tasty sounding list of other mods to help unlock its potential.
These include the usual EGR removal, as well as a Green cotton air filter, Allisport boost module, Serck Motorsport intercooler and straight-through exhaust. All good, worthwhile stuff, especially when you put your truck on the rollers and find that it's pushing out almost 200bhp at full chat.
Is it any surprise, then, that when it comes to shouting out those who've helped him Jordan's first words are for 'all the great service I've had over the last few years' from Adventure 4x4? Thought not.
Obviously, this is what you'd expect from the owner of a dealer's demo vehicle. But the proof's in the pudding and all that, and this is a Defender that covers the ground with power and articulation to spare. We went looking for somewhere to get one of its wheels off the ground and, short of attacking the sort of terrain that's just going to roll you, it simply wasn't happening.
Not at all bad for a mere toy, you might say. Not bad full stop, in fact. But then, the kid who dreamed of owning a 4x4 after seeing them on telly is a big boy now. And the truck he bought for carrying his mountain bike around, that's not half grown up too. Into a proper big boy's toy. On-road, off-road or just standing still looking cool, this is a 90 to be proud of.
90, DEFENDER, TERRAFIRMA SUSPENSION, POLYBUSH BUMP-STOPS, TERRAFIRMA BUMPER, WARN 9.5XP, TERRAFIRMA STEERING BARS, BEARMACH DIFF GUARDS, TERRAFIRMA ROCK SLIDERS, ALLISPORT TD5 BOOST MODULE, SERCK INTERCOOLER
Share this article