Bite Me...
Originally Published: December 2002
Words: Tim Gibson
Pictures: Steve Taylor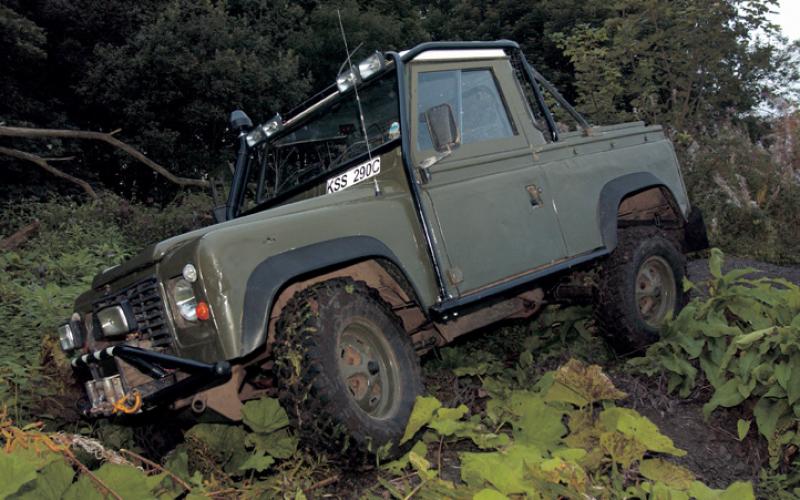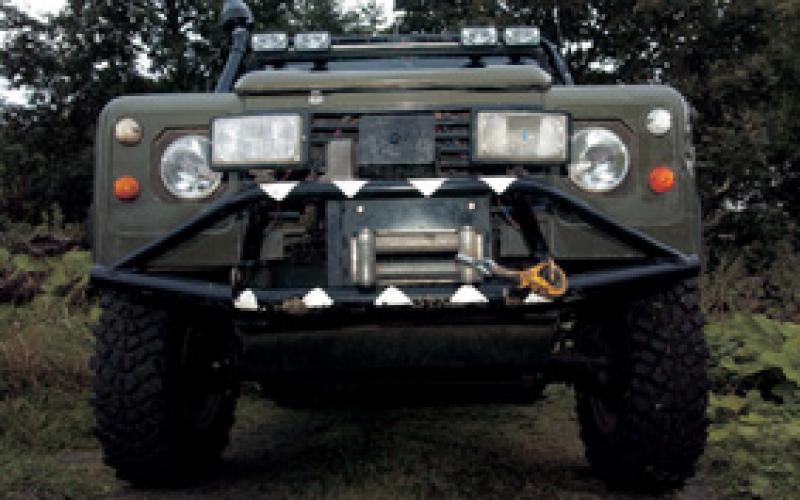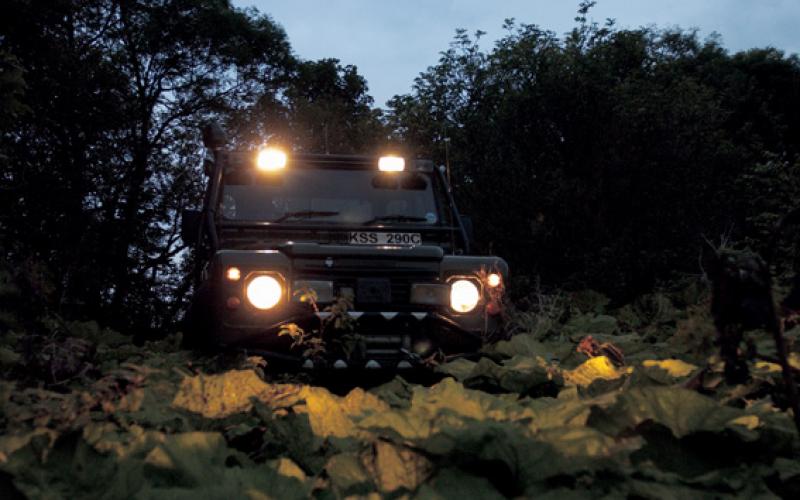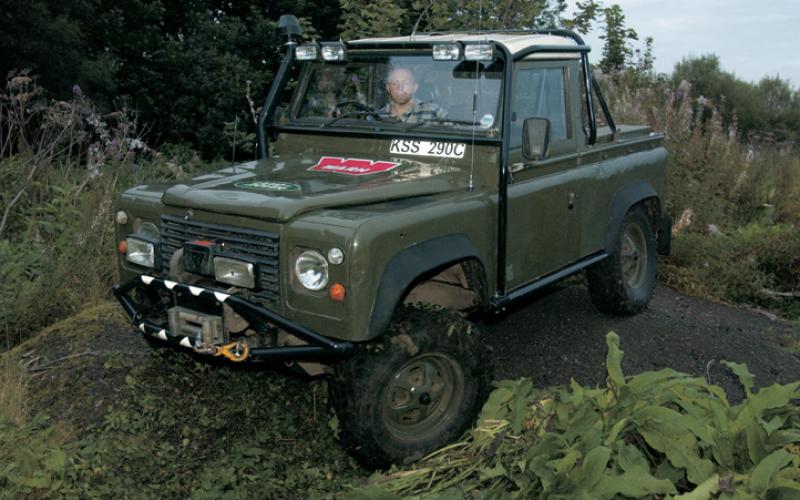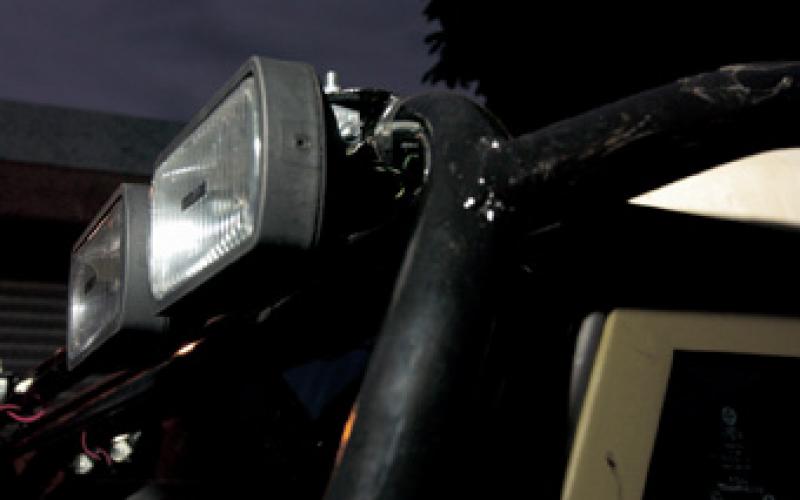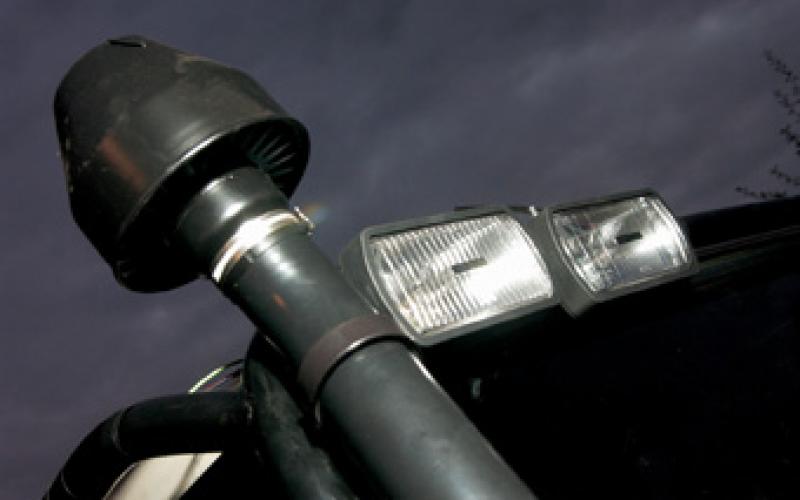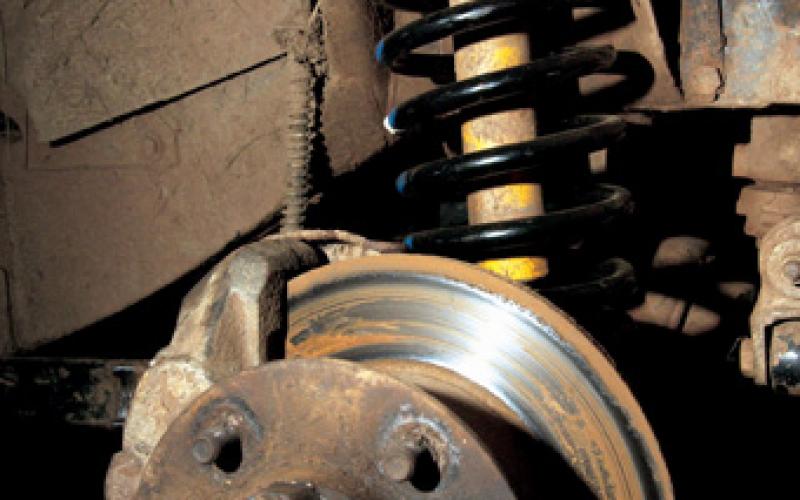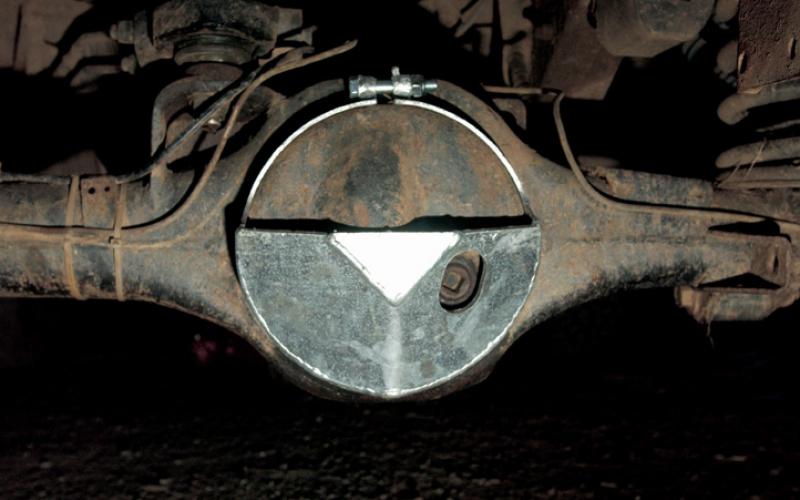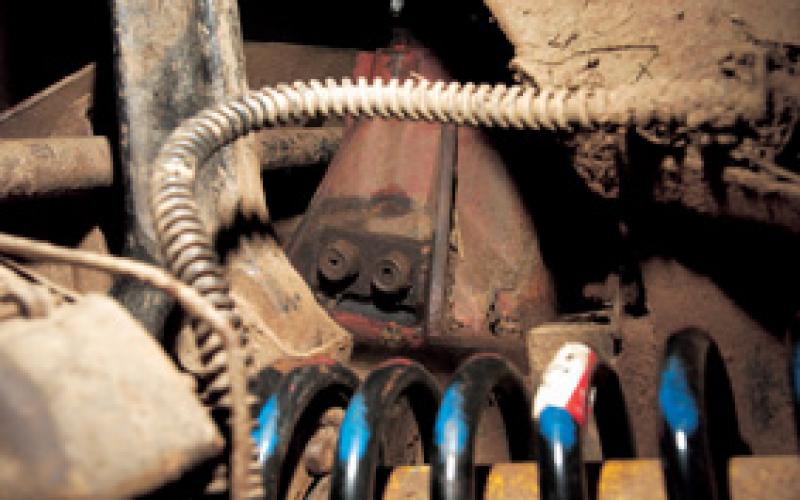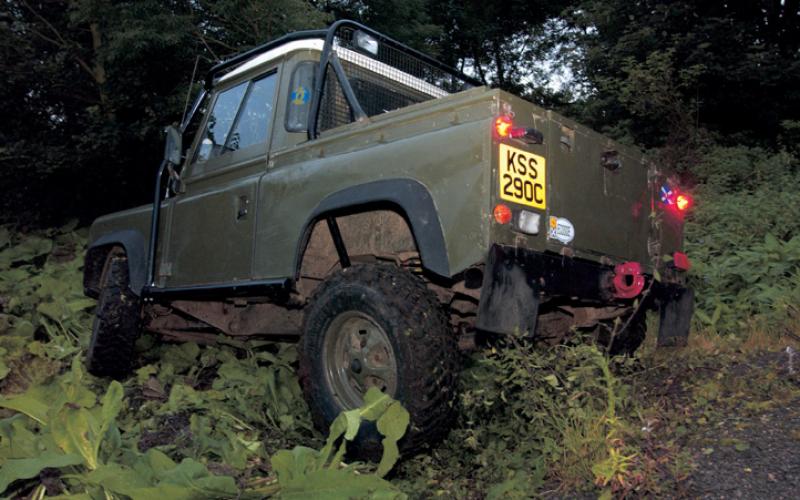 <
>
Bob Webster's Land Rover has jaws. All the better to sink its teeth into the Malaysian Rainforest with – and that's exactly what it was built to do. 
There's something about me and Scottish people at the moment. Every time I pick up the phone there's a Scot on the other end, whether it's our very own editor or the nice lady from British Gas who tells me I'm late paying my bill. But that's not all, because the last two modified 4x4s I've been sent to investigate both originate from north of the border.
Don't get me wrong, I've nothing against Scotland at all. Actually, I love the place and would move to its mountains tomorrow if only I wasn't involved in the dreary business of making a living. It just strikes me as funny that for years I've only had contact with people who sound like they come from the Home Counties and all of a sudden I'm inundated with conversation in a Scottish dialect. It'll probably be Welsh next month.
Perhaps it's because the place is covered in hills and mountains that so many Scots do interesting things with their off-road vehicles. Or maybe it's just coincidence that Bob Webster happens to originate from the same country as Neil Redpath (whose Ibex is featured on page four of this very issue) and I ought to shut up and get on with telling you about his vehicle.
Bob is a veteran of off-road motorsport who has been involved in events such as the Warn Challenge and Scottish Hillrally for many years. He has owned the Land Rover you see here since 1988 and has been extra busy of late preparing it for this year's Simex Malaysian Rainforest Challenge, which began on 26 October.
This is a truly international event on which teams have to complete a 1000km expedition across highly challenging terrain, occasionally stopping to complete the special stages that earn them points. The competition is divided into classes, based on engine size, and Bob's Land Rover will be entered in the 'above 3000cc' category.
That's because it is powered by a standard serpentine-belt 3.9-litre V8, taken from an intermediate Range Rover Classic and using SU carbs. Bob and team-mate Chris Daniels toyed with the idea of entering an Auverland in the event, which would have enabled them to compete in the sub-2000cc class, but soon realised how troublesome if would be to find parts.
No such difficulties have been encountered during the Land Rover's preparation, however, and Bob believes the vehicle has a very good chance of challenging for the title.
In fact, the Land Rover is remarkably standard when you consider what it was built to take on in the Malaysian jungle. Transmission is via a five-speed manual Santana gearbox, coupled to a 1:1.414 Land Rover transfer box. When asked about performance figures, Bob says simply: 'It does what I want it to.'
A 110 front axle is complemented by a late Range Rover Classic axle at the rear, and heavy-duty 90 coil springs are used all round with Bilstein shock absorbers. A standard A-frame is use to locate the rear suspension – because, as Bob says, 'if I reach speeds of 25-30mph out there, I'll be doing well.'
These axles are used simply because they're what was available at the time, and Bob has followed the tried-and-trusted formula of fitting a Detroit locker in the back, along with a Truetrac at the front. Although he likes to compete in the standard class of events like the Bulldog Trophy, which rules out the luxury of a clever diff, Bob has fitted the Detroit units from Ian Ashcroft in an effort to maximise traction for the Rainforest Challenge. He intends to swap them in and out when the vehicle returns to the UK, reflecting the requirements of individual events.
The 90 is currently running a truck cab with full external roll cage, and the load bay is divided into lockers using aluminium chequer plate. These provide storage for the various bits and pieces demanded by the event organisers, including 60 litres of fuel, 20 litres of fresh water, 15 litres of engine oil and five litres of gearbox oil. Just the sort of stuff most people keep in the back of their Series Land Rovers to keep it on the road, I suppose.
Despite the nature of the Malaysian Rainforest Challenge, Bob hopes the Land Rover doesn't require much in the way of running repairs. However, he's carrying a comprehensive set of spares including a starter motor, alternator and winch components and is fully prepared to bodge if need be. 'The appeal of using a Land Rover,' he says, 'is that most things can be dealt with in the field and a problem needn't put the whole competition in jeopardy.' This philosophy is reflected in Bob's desire not to load the 90 down with fancy electronics – the most high-tech on-board instruments are the stereo and a CB.
A trusty Warn 8274 with uprated motor and solenoids meets the requirement for a means of self-recovery, and is also the reason for the vehicle's nickname among fellow competitors. Bob manufactured the winch mount himself, using a tubular bumper – and, because he didn't want careless souls to walk into it, fitted reflective warning triangles over and under the winch itself. This gives the Land Rover's front end an uncannily shark-like appearance, so it's no surprise that people started calling it 'Jaws'.
Although eager to minimise weight, Bob decided to stick with the standard steel winch cable as he felt it would be stronger and more reliable than plasma under the strain of the rainforest terrain. 'You can tie a knot in the steel,' he says, 'and it'll still hold firm.'
Something else that troubles him is the wildlife that inhabits the Malaysian rainforest, particularly the leeches. He's packed some cigarettes to hold against any that attach themselves – but, given that they tend to favour soft, fleshy areas, you can see his dilemma. It's going to be a case of burn it or lose it, I suspect, but at least he's got a couple of tons of Land Rover to protect himself.
Another stipulation of the event is that all vehicles have a snorkel fitted. Although Bob has duly complied, he suspects the Land Rover's V8 engine will conk out before it gets deep enough for the raised air intake to start doing its job.
Bob has been fortunate in getting sponsored by Exide for the supply of his batteries, which work in conjunction with a 140-amp alternator. Two of the manufacturer's Maxxima units supply the power for the winch and other electrics separately, ensuring that the Land Rover meets another of the requirements laid down by the organisers' .
Apart from the equipment in the vehicle's rear compartment, Bob keeps a high-lift jack in the cab with him and Chris, as well as an assortment of rations for occasional snack attacks. Also living here are a wheel brace and any other equipment he can fit in the dashboard – which sounds like it ought to make things more than a little interesting in the event of a rollover, though of course with his comping background you can assume that Bob will be making sure everything's lashed down before he goes into action.
As a team, Chris and Bob may seem an unlikely pairing – while Chris' background is predominantly in trialing, Bob is more of a comp safari man. Despite this, both are confident in their ability to perform during the ten-day challenge, and believe their skills will complement one another very nicely. 'We both happened to be in the same place at the same time,' says Bob, 'and it just sort of happened.'
Since these pictures were taken and the vehicle went on the boat to Kuala Lumpur, it has been fitted with Wolf 6.5x16 rims and 35x9.5R16 Simex Extreme Trekker tyres in readiness for the challenging terrain, which will consist in the main of disused logging tracks. These wheels will be held in check by completely standard disc brakes – again, part of Bob's efforts to keep everything simple and easy to repair.
If the light is bad in the rainforest, the Land Rover is fitted with two big fog lights above the winch, two smaller units on the roll cage and doubled-up work lights at the rear. First aid, meanwhile, is taken care of by the rally recovery-spec kit that is kept permanently in the car as a result of its everyday role as a rally recovery unit. This is actually better equipped than the kits specified in the competition itinerary, and should give Chris and Bob valuable peace of mind.
Bob gets it about right, I think, when he says his reason for doing the Malaysian Rainforest Challenge is because it is 'one of the last great adventures'. Off-roaders who used to see the Camel Trophy as the ultimate challenge and have been frustrated by its dumbing down in recent years will warm to the concept of the event – indeed, you may even have aspirations of your own to enter it one day.
If this is the case, there are a few things for which you ought to be prepared. The experience of a lifetime is surely one of them – but it takes an awful lot of hard work, very deep pockets and a willingness to subject yourself to a great deal of physical discomfort for extended periods of time if you're going to put together any sort of viable entry into such a competition. Whether you need to have a vehicle with jaws is another matter. But it probably does help if you're from Scotland, too.
Share this article