Discovery Deception
Originally Published: July 2007
Words: Bobby Cowling
Pictures: Steve Taylor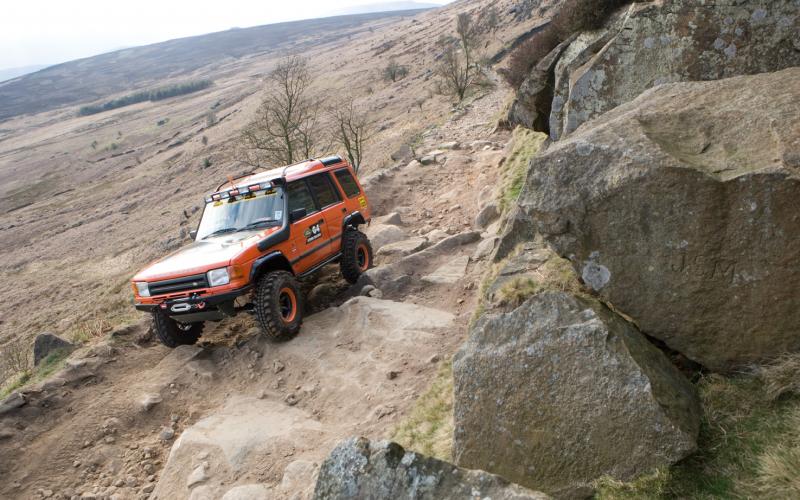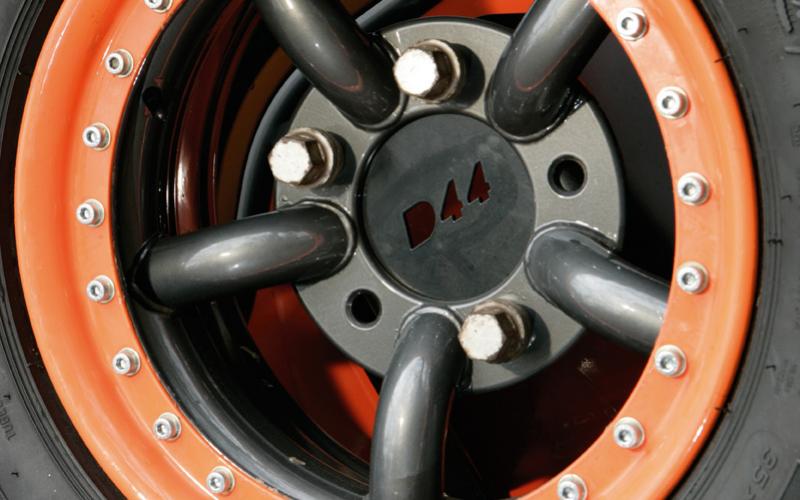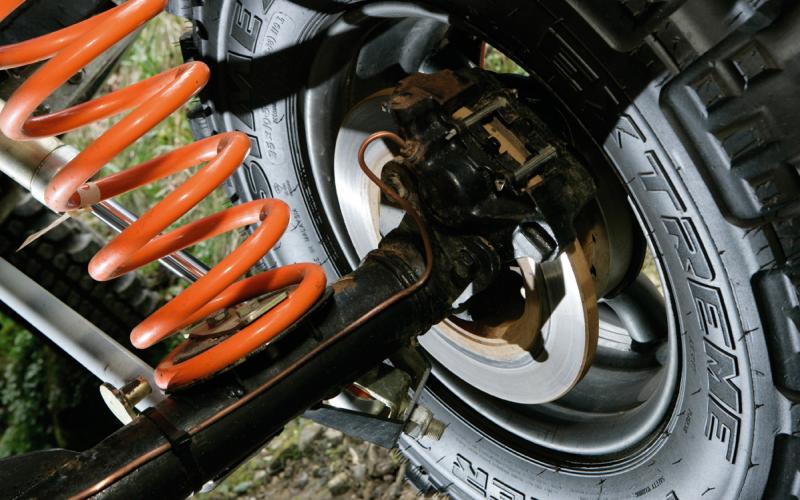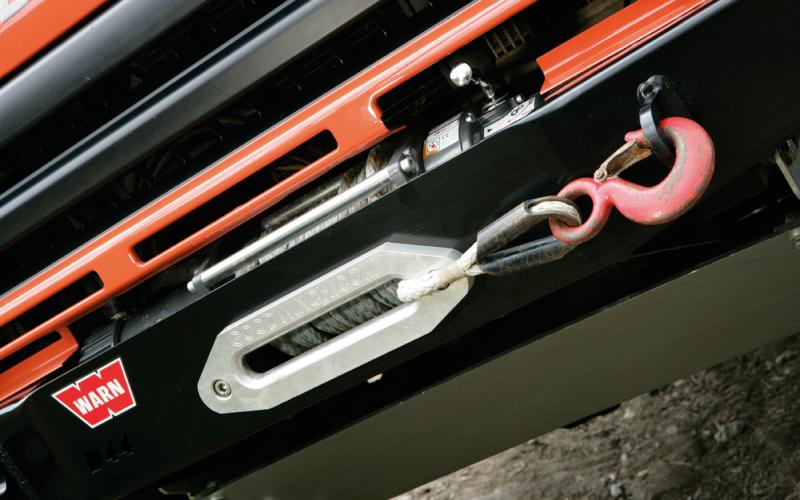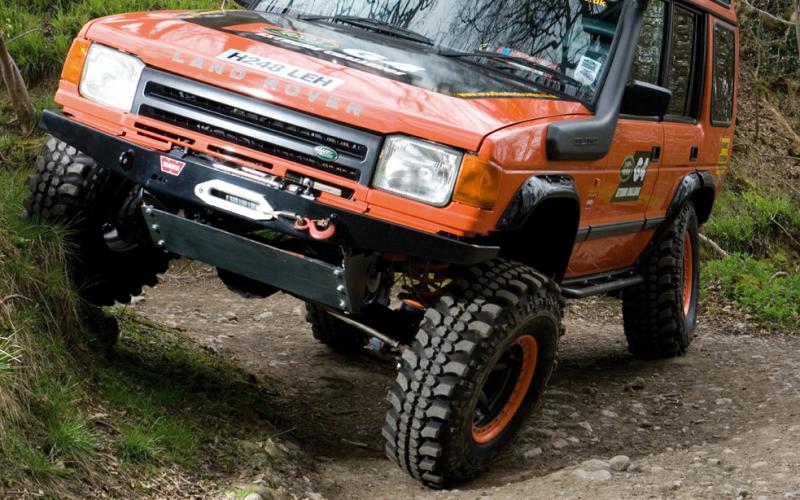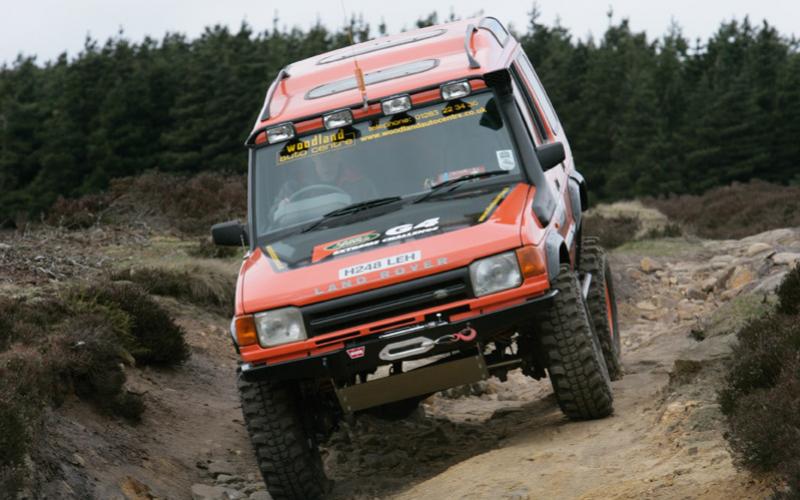 <
>
Andrew Woodhouse's Discovery may look like nothing more than a heavily modified Land Rover, but its bright G4-influenced paintwork hides a dark secret – its front and rear axles are borrowed from a Mercedes G-Wagen. Furthermore, the whole concept of the hybrid actually came about by accident as the Disco was originally bought solely for parts.
Life has a habit of taking you by surprise and leading you down a path that you'd never previously thought of taking. So much so, you can have your mind completely fixed on going one way, then right at the last minute something within you forces you to alter your decision and you head off in an entirely different direction – for better or for worse. This is very much the case with Andrew Woodhouse and his heavily modified, G4-influenced Discovery – a vehicle he originally had no intention of producing.
Listening to Andrew talk about the early stages of his project, you can't help but detect a note of surprise and almost detachment when he describes the decisions he has made. Andrew's background is very much in the motor-trade as his father owned a main Hyundai dealership in the East Midlands, so he grew up surrounded by vehicles, including many Land Rovers.
'Back in those days when people broke down they would call the local garage and someone would then go out and fetch them in a recovery vehicle. My dad always used Land Rovers fitted with a Harvey Frost crane, so I quickly came to appreciate these vehicles' capabilities. He owned everything from a Series IIA to a Series III and even a 110 V8, and I can still remember him driving me to school through the snow in a Land Rover.'
As Andrew now owns his own auto centre it seemed natural for him to use a 1988 Land Rover 90 as his garage vehicle, and it was this 2.5-litre turbo diesel that was originally intended to be kitted-out for extreme off-road usage.
'When I saw a Discovery with a blown head gasket advertised in the local paper, I bought it fully intending to put the engine in the 90,' says Andrew, with an almost disbelieving laugh. 'I took pretty much everything to pieces in order to get the engine out and I was actually on the last bolt when I decided to give it up for the night. The next morning, after sleeping on it, I decided to put it all back together again as I wanted to see what the Disco was like off-road.'
Early work on the Discovery was all pretty much of an aesthetic nature; fixing a set of four mounted lamps represented the first modification. As Andrew regarded the vehicle's original turquoise-green colour as 'a bit effeminate' he soon decided to re-paint it and toyed between either a camel trophy or G4 theme, eventually going with the latter because it seemed a little more fashionable.
Throughout this stage Andrew only intented to use the vehicle for the occasional green laning excursion, but as in all these things, the more time he spent on the vehicle, the more he wanted to improve and enhance it.
The Discovery's rapid move from light off-road duties to becoming a fully fledged mud-plugging machine is perhaps reflective of its owner's snowballing interest in the hobby. Despite Andrew's familiarity with Land Rovers, his first off-road experience actually came on his 18th birthday when his mother bought him a driving day at Pro-trax Off-Road Adventures centre. After talking with experts Edd and Vince Cobley, Andrew became even more fascinated with Land Rovers and began attending a nearby pay and play day event. However Andrew soon moved away from the more recreational side of off-roading, as he found himself increasingly drawn to competitive events such as the AWDC Scorpion Challenge.
'I started to go along to events just to watch and get ideas for my vehicle,' he says. 'The Scorpion Challenge was particularly inspiring.' However, in order to take part in such a prestigious competition, Andrew knew he'd need the right kind of vehicle and the first practical adjustment he made to the Discovery was adding of a set of mud terrain tyres, followed by a two-inch lift using parts taken from his Defender.
'The next thing I did was to take out the back diff and put part of it through the rear panel and weld that to the axle,' he says. 'I thought that worked pretty well, so I decided to do the same thing on the other axle.'
However, Andrew's approach soon changed when he visited TOR's 2006 4x4 Show at Donington, where he discussed his project with fellow enthusiasts. 'I was told that I ought to invest in some G-Wagen axles and from what was being said, this sounded like a good idea, so I went ahead with it.'
Andrew was fortunate enough to locate a battered old G-Wagen for a mere £100, and after stripping it of its axles, he managed to sell it as scrap for £70. Instead of fitting the axles himself, though, he commissioned a company called MCS to do the work and this was the only aspect of the whole project he didn't undertake himself. When the vehicle was returned to him, complete with the new axles, Andrew decided to fit the Mercedes-Benz badge above the Discovery plate as an open acknowledgement of the modification.
At more or less the same time Andrew bought and added the 'Extreme Kit' from Scorpion Racing. Although he says this functions reasonably well he admits to having a few reservations. 'The suspension completely dislocates from around the back, so if you were to reverse into an obstacle, the wheels can potentially drive themselves backwards under the vehicle and snap the whole lot off!'
As such, he is considering buying a coil spring that fits inside the suspension spring and puts 300kg of force down on the axle. Another aspect of the vehicle he is not yet satisfied with is its on-road performance, which tends to highlight the side effects of having G-Wagen axles. 'Because of the axles I had so many problems that I had to use double-guarded front and rear propshafts to try and get rid of vibrations because there's a different sensor on the back. As a result, you can't really take it on long distance journeys on the road – it's just not good for the vehicle.'
As a result of this, a few months ago Andrew was forced to make his most costly purchase to date – a brand new Defender TD5 double-cab, bought simply for the purpose of towing the Discovery around.
Such a financial commitment makes Andrew's approach to competing in next year's Scorpion Challenge all the more surprising. 'Although I'm not a member, the Midland Offroad Club is holding several challenges this year so I'm planning on taking part to really test the vehicle, to see what breaks and what needs altering.'
'It will end up being wrecked at some point,' he says of his £10,000-plus investment. 'It's inevitable. Personally I think a Disco is too long for a challenge event and I'd probably be better in a Land Rover 90, but once you've gone so far, you have to carry on.'
So what happens once the Discovery is wrecked beyond extinction? 'I'll probably do a 100-inch trayback Defender, or maybe even a Tomcat. I've already been making enquiries as I really want to do it now.'
Engine
Standard 200 Tdi
Bespoke competition exhaust
Uprated boost pressure
The vehicle's stainless steel competition exhaust system had to be re-routed to keep it away from various parts of the vehicle, and was made especially by Power Flow Exhausts for £250. 'It was great,' says Andrew. 'I just gave them my specifications and they made it exactly how I wanted it.' Another feature here are the silicone hoses, which Andrew obtained free of charge from a company that occupies the same premises as his garage.
Suspension
Scorpion Racing Extreme Kit
Relocated steering damper
Wheels & Tyres
35 x 10.50 R16 Simex Extreme Trekkers
Mach 5 beadlock wheels
30mm spacers / Land Rover stud adaptors
As the stud pattern is different on a G-Wagen to a Land Rover, Andrew had difficulty locating a suitable set of wheels. Eventually he decided to order a set of zinc plated 30mm spacers that also doubled as adaptors. The beadlock wheels were purchased from Devon 4x4 and are powder coated in grey and orange.
Axles
Mercedes G-Wagen axles front and rear with hydraulic diff-locks
Rear disc conversion with G-Wagen front discs and Discovery rear callipers
Axle breathers routed through the snorkel
Fully polybushed
As the G-Wagen's front axle rotates in a different direction, Andrew had to take the differential out, spin it around 180 degrees and put the whole thing back together again. This was one of the lengthier jobs of the project, taking around two days.
Lighting
Described as 'cheapo' by Andrew, these lights will soon be jettisoned when a roll cage is added. A set of Warn spotlights has already been purchased to go in their place.
Interior
Dash-mounted winch control and battery cut-off switch
Two Odyssey PI500 deep-cycle batteries in D44 carrier
Fire extinguisher
CB radio with orange aerial
Alloy fuel tank
Cobra waterproof seats
Drivetrain
5-speed manual transmission
Double carbon front and rear prop shafts
Body
20mm body lift
D44 spare wheel carrier for a 35" tyre
Safari snorkel
GRP wheelarch flares
Modified inner front wheelarch to clear tyres
Battery mount
300 Tdi grille and lights
Tinted side and rear windows
To ensure that the tyres didn't catch on the bodywork, Andrew had to give the Discovery's body a 20mm lift. This also involved adjusting the radiators and lengthening a couple of fuel pipes, though fortunately the steering wasn't affected. To house the larger wheels, Andrew also had to cut out the wheelarch flares, which proved to be quite a tricky task with the vehicle being a five-door model. The enlarged wheels also had an effect on the spare wheel mounting at the rear of the vehicle, which had to have a new bracket to prevent it from catching on the bumper.
While re-painting the vehicle an attractive orange colour, Andrew decided to include tinted windows to enhance its image. With the glass already removed in preparation for the spraying job, he applied the tint film using soap and water, and simply cut it to shape. 'This was quite difficult because if you get dust trapped between the two surfaces the whole effect is ruined,' he says. 'Air bubbles are also a problem. You often see boy racers who've done it themselves and it looks an absolute mess. Obviously I didn't want my vehicle looking like that!
Brakes
Discovery rear callipers
G-Wagen discs
As the vehicle has a complete G-Wagen front axle it has bigger brakes than the Discovery, and has had a brake disc convertion to incorporate elements of both vehicles.
Recovery
Warn 9.5 XP with Dyneema-bowrope
Rear Superwinch X9
High-lift jack
D44 ground anchor
Strops, shackles and two snatch blocks
Roughtrax orange, 12 strand plasma rope
Heavy duty, steel rear bumper
Andrew bolted the rear winch to the tank guard and cut out the cross member, ran the winch cable through the chassis and boxed it back together again. The rear Superwinch has been upgraded with a six horsepower motor.
DISCOVERY, SIMEX EXTREME TREKKERS, ODYSSEY BATTERIES, WARN 9.5XP, SCORPION RACING SUSPENSION, MERCEDES G-WAGEN AXLES
Share this article