Double Top - The Extreme Off-Roader
Originally Published: July 2005
Words: Tim Gibson
Pictures: Steve Taylor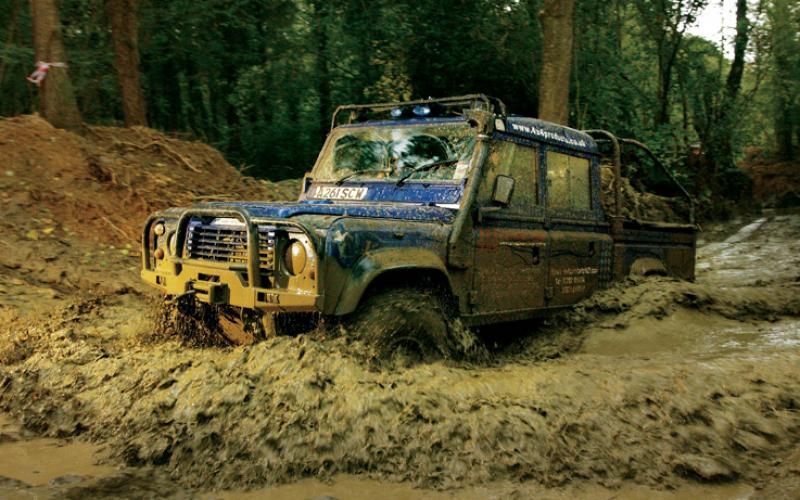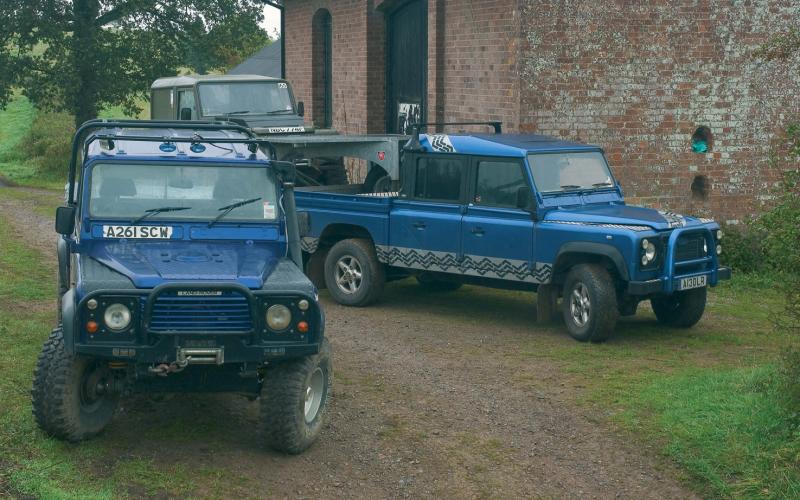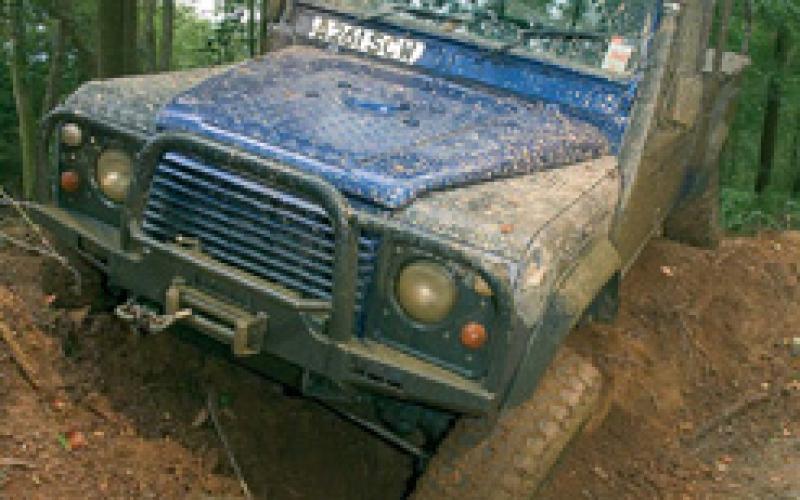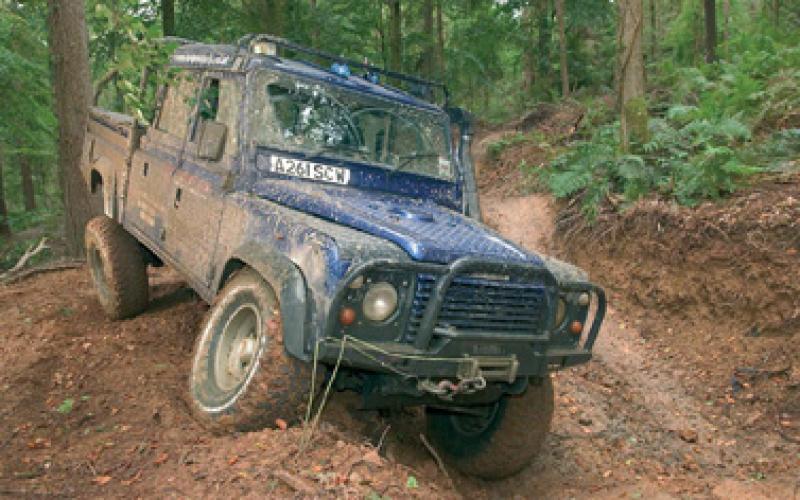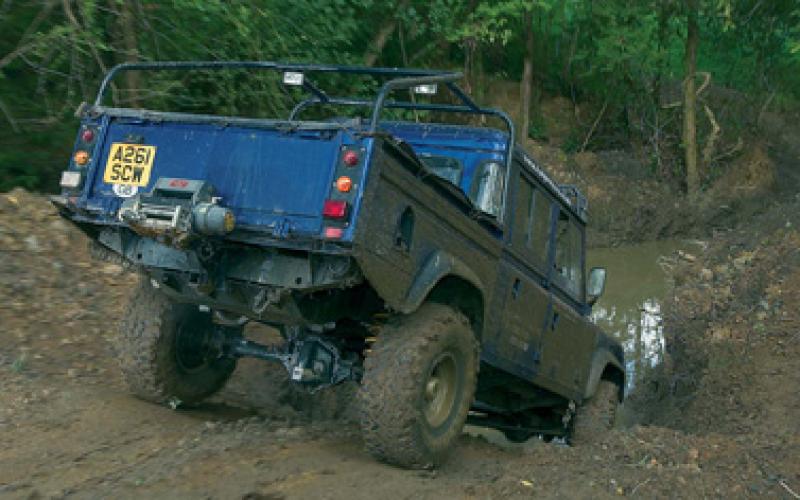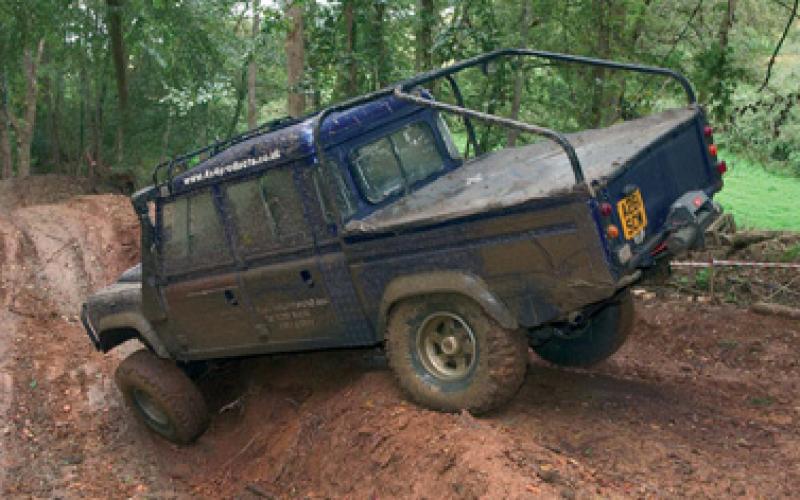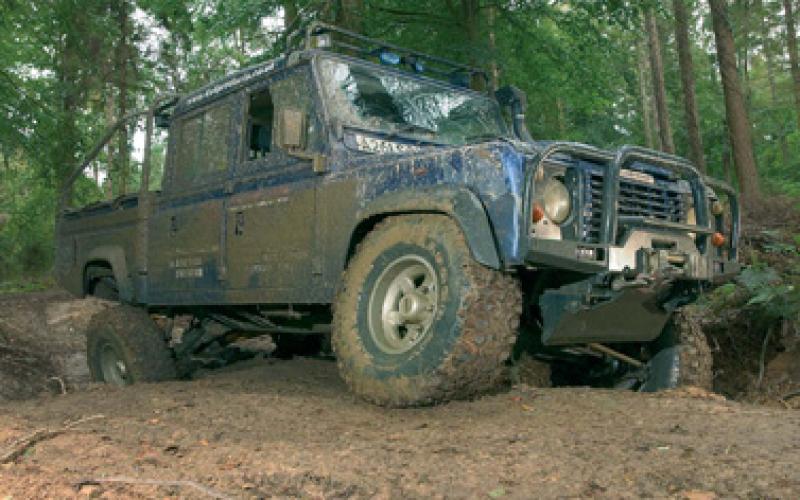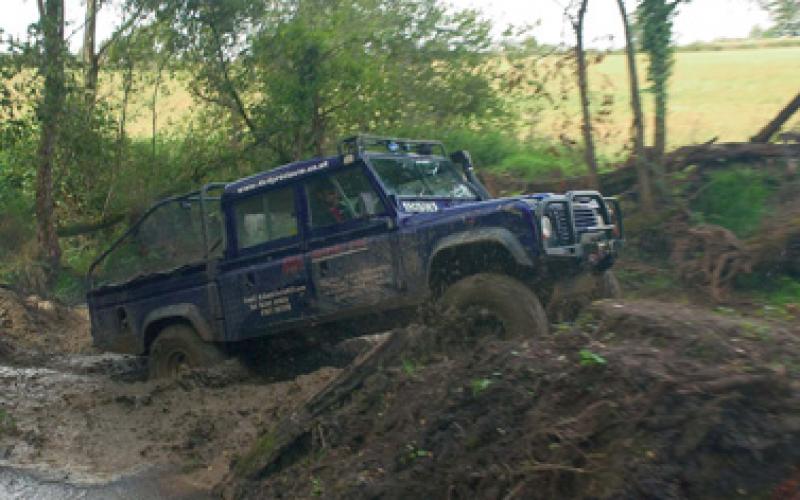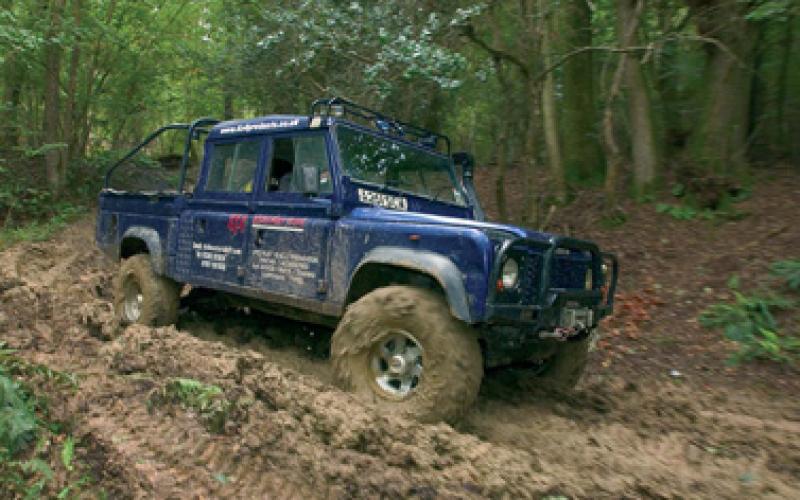 <
>
Think double cab pick-ups are a recent craze? Think again. A certain Midlands-based manufacturer has been in the crew cab game for years. And, as we discovered, there are some lovely examples out there…
Thanks in no small part to Treasury tax incentives, more and more company car drivers who need a bit of load-lugging ability along with room for the kids are buying four-door 'lifestyle' versions of old favourites like the Toyota Hi-Lux and the Mitsubishi L200.
And with Isuzu and Nissan getting in on the act as well, it seems as if a growing number of 4x4 makers are after a piece of the pick-up pie. Even Tata is reported to be launching a lifestyle version of its budget TL4 in the coming months… although it's hard to imagine anyone actually choosing to buy one as a fashion statement.
Double cabs are hardly a recent craze, though, as Land Rover fans can tell you – their favourite marque has offered such a vehicle for about the last 20 years. It began life as the Land Rover 127, and was an instant hit with electricity boards and other utility operators, not to mention the armed forces, all of whom needed to transport crews and equipment into the back of beyond.
The nomenclature changed in the 1990s to '130' but the vehicles themselves, like all Defenders, have not altered a great deal since their launch in the early 80s. They are still a frequent sight in remote places where you'll probably see them with fluorescent vests hanging out of the half-open rear doors while men in harnesses stand around them drinking tea.
Such popularity with utilities companies isn't mirrored in the off-road enthusiast community for obvious reasons. The large wheelbase and substantial overhangs are restrictive, and if a 110 lacks the agility of a 90, just think what difference a further seventeen inches will make in terms of manoeuvrability.
We did, however, manage to track down two Land Rover 130s whose owners profess absolute faith in their abilities. One of the vehicles is used for training at an off-road centre and spends its life tackling the kind of terrain that would make many 4x4s look decidedly average. The other has been fitted with a 'swan-neck' towing attachment and is used to transport, among other things, a challenge truck around the country. That means it has to offer a confident drive even with a four-tonne trailer attached to the rear.
You may not think of a 130 as an obvious 'lifestyle' vehicle – after all, it's unlikely you'll get such luxuries as air conditioning and electric windows in a truck designed with the water board in mind. But when it comes to serious mud-plugging or use as a dependable tow barge, it's one of the most capable 4x4s of its kind. 

♦♦♦
Registered in 1983, Mark's vehicle is officially a 127. But its 200 Tdi engine and LT77 transmission mean it shares its technical specification with Land Rovers of a much more recent vintage. In fact, because Mark has performed a number of modifications to the truck since purchase, its specification is actually a lot better than that of many later 130s.
When he opened his off-road training centre – which he runs as part of the 4x4 Accessory Store in Devon – he decided he wanted a vehicle that could accommodate five people in forward-facing seats and provide a separate storage area for muddy equipment. That ruled out a 90 because of the inward-facing rear seats, while a 110, quite apart from lacking the necessary loading space, would not have separated his customers from the kit to a sufficient extent.
In Mark's eyes, there was, therefore, only one vehicle that was up to the job, and he duly started hunting for a Land Rover 130. 'I looked all over the place,' he remarks, 'and found it really tough to source a decent one. They still command a premium if they're in good order so I was determined to spend my money wisely.' In the end, he tracked down the vehicle shown in the pictures from a friend and began upgrading it to meet the rigours of life as a training hack.
Many standard components were replaced with heavy-duty equipment that could withstand the bumps and knocks associated with serious off-road action. The 4x4 Accessory Store trains a variety of clients, including novices, but much of its trade involves fun days and providing high-level instruction for experienced off-roaders. So with his training vehicle spending a great deal of time in the severest conditions, Mark needed to be certain that it wouldn't let him down at crucial moments.
Accordingly he fitted custom-built propshafts, front and rear, constructed out of quarter-inch-thick steel. 'The propshaft at the rear is the first thing to hit the ground,' explains Mark, 'so it's worth spending the time and money to make sure it is strong enough to take a few knocks.' A similar attitude has been adopted with the heavy-duty steering bars, which were also made with reinforced metal to reduce the risk of them bending under strain.
A Salisbury rear axle, which comes as standard on all Land Rover 110 and 130 models, ensures strength at the back of the vehicle, and Mark has complemented this with a heavy-duty 24-spline unit on the front. Taken from a V8 110, this proved straightforward to fit. The one negative element associated with the rear axle is that it runs with drum brakes, and Mark is forever clearing muck out of them after they've spent time in the rough.
He intends to perform a disc brake conversion in the coming months, and will also take the opportunity to fit rear fiddle brakes to improve the vehicle's ability to turn sharply. The woodland where Mark does much of his driver training has lots of narrow gaps between trees and he hopes the modification will enable him to pivot between them.
Despite its hard life, Mark is eager to keep his 130 looking as nice as possible. 'It's always a popular attraction when I pick my kids up from the local nursery,' he jokes. 'Their friends seem to like its distinctive appearance.' With these cosmetic interests in mind, it comes as no surprise to learn he has fitted 15-inch Compmotive alloy wheel rims.
These are shod with 35x12.50R15 General Grabber Mud-Terrain tyres. Mark would have gone for a more aggressive tread pattern but he was eager to maintain a modicum of on-the-road performance and the Grabbers represent a compromise between extreme traction in the brown stuff and reasonable ride quality on the black stuff.
Making room beneath the arches for 35-inch tyres entailed the installation of a 4.5-inch Iron Man suspension lift. This utilises extended springs with spacers to deliver improved flexibility and a greatly enhanced ride height. 'With the extra ground clearance, the vehicle has just as good a ramp over as a 110,' reports Mark. 'It makes a real difference to its performance off-road.'
Because Mark also uses the 130 as a shop window for the 4x4 Accessory Store, a number of the components are fitted as a way of showing prospective customers the significant difference they make to a vehicle's abilities. A lot of the heavy duty protection equipment, such as the differential guards for example, are custom made by Mark to his own exacting standards. 'I need to know they are strong enough for my use,' he remarks, 'and the best way of doing that is to make them myself.' A similar philosophy lies behind the cage installed over the rear loading bay, which provides useful protection in the forest.
Other modifications include the snorkel and raised axle and transmission breathers as well as auxiliary lighting and an aluminium roof rack. There's even an inverter to enable electrical appliances to be used in the vehicle – ideal for overland trips – and a 1.5-litre on-board fridge. The front Milemarker H12 is mounted on a custom-made bumper, while the Come Up DV9000i on the rear is vice-mounted and complemented by an adjustable tow pack.
In the coming months Mark intends to fit a Detroit Truetrack diff-lock to the front axle to improve the 130's traction in deep mud, and a full eight-point external roll cage for even greater protection. Rock sliders and a front axle guard are also on the cards, along with four-link suspension for greater articulation and some beefed-up protection for the sump and gearbox.
Even without these planned modifications, however, the 4x4 Accessory Store Land Rover must be one of the best-equipped 130s in the UK. It's the perfect truck in which to train off-road drivers of all abilities. It's easy to handle and covers terrain with apparent ease, which is good for beginners, yet it is more than capable of holding its own in the tougher conditions that are used to train experienced enthusiasts.
Mark has put a huge amount of thought into making it a truly awesome machine that retains many of the original features which make 130s such good all-rounders while adjusting those characteristics which compromise its off-road performance. Seeing it in action, you have to wonder why more people don't use 130s for serious off-roading.
For Ian Luffman's Tow Barge 130, click here...
DEFENDER, 130, 200TDI ENGINE CONVERSION, GENERAL GRABBER MTS, IRONMAN SUSPENSION, MILEMARKER H12 WINCH, COME-UP DV9000I WINCH, 127
Share this article