Land Rover Freelander ♦ Vehicle Test ♦
Originally Published: January 2013
Words: Alan Kidd
Pictures: Steve Taylor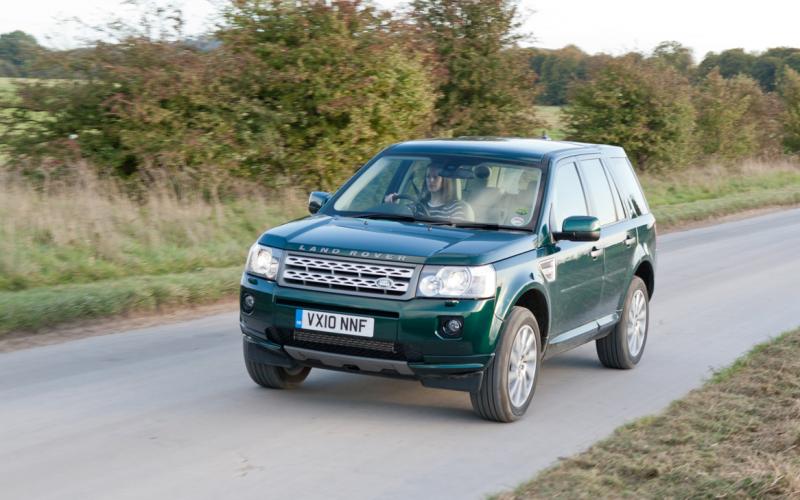 <
>
Land Rover's well-known Freelander is put to the test.
Range
Facelifted in autumn 2012 with more toys and enhanced interior quality, the Freelander is now available in six trim levels – the highest of which only needs metallic paint to bust the £40k mark. A 2.2 diesel engine is standard throughout, with two power outputs and the choice of manual or auto boxes and two or four-wheel drive.
Buying and Owning
The cheapest Freelanders are rather short on kit, and prices climb quickly as you go through the range – though there are good discounts on offer. They're a lot more reliable than they once were, though, and despite the number on the used market they hold their value well. Running costs are above average for the class, however. 
Inside
The Freelander's cabin has had a major spruce-up – with impressive results. There's a tidy new centre stack centred around a touch-screen display, and the quality of the materials and controls takes a big step forward.
Oddment stowage has been improved too, though obviously with the same basic structure still in place there's a limit to what can be done. The same goes in the back, where both leg and head room remain no better than average, making it feel cramped for an adult. 
The seats fold down with an old-style arrangement in which you tilt the squabs forward then drop the backs on to them, sliding the front seats out of the way first. It's not exactly up to date, but it does yield a cargo space that's pleasingly big and as good as flat.
Driving
The Freelander's dynamics are still up there with the best. Its body does get moved around a lot on fast B-roads, but without any harsh bumps or bouncy suspension response to upset you.
As the surface gets rougher, its suspension soaks the impacts up very well, so that by the time they get through to the cabin they're muted and distant. It's often said that ride is the hidden key to handling, and the Freelander is a perfect example of this. It holds the road very well in corners, and feels light on its feet both in town and on loose tracks.
It's impressively quick, too, if you go for the higher-powered model. This comes with an auto box as standard, and it pulls really strongly – though the basic engine is no slouch either, and both do their work nice and quietly at cruising speed.
---
 Verdict
The Freelander may be getting on a bit but, with a very effective set of revisions behind it, it really does feel refreshed. More modern designs leave it behind for packaging, but there's little to touch it for class – or, however, for price.
Share this article