Nothing But The Best
Originally Published: October 2002
Words: Chris James
Pictures: Phil Masters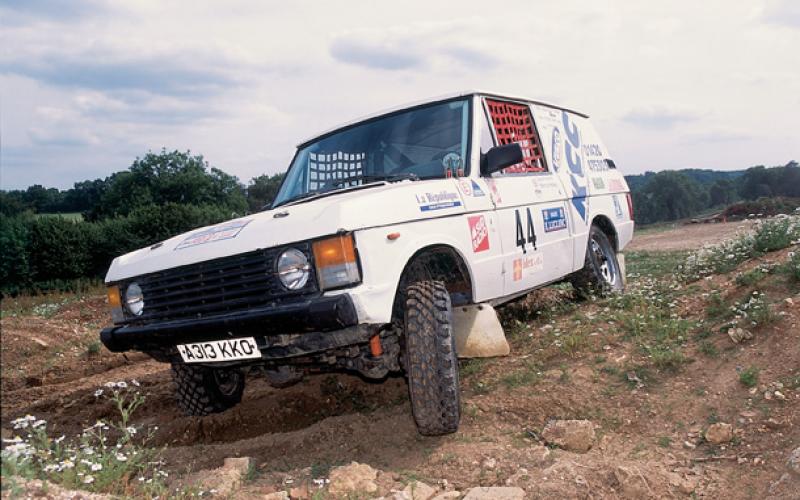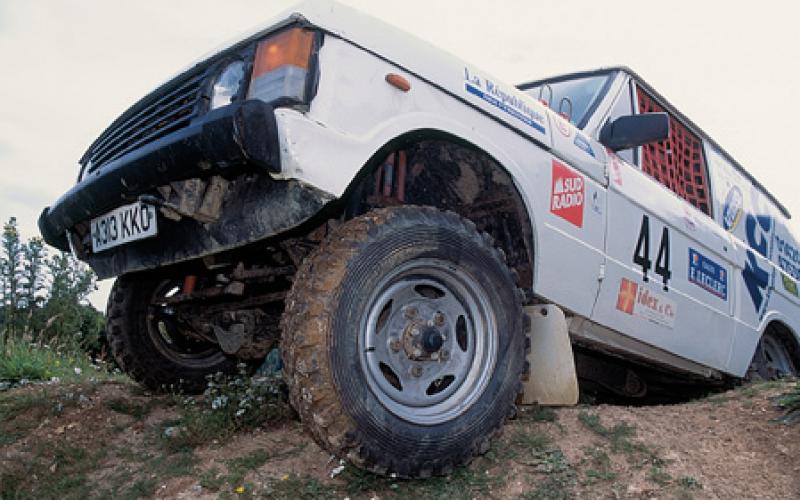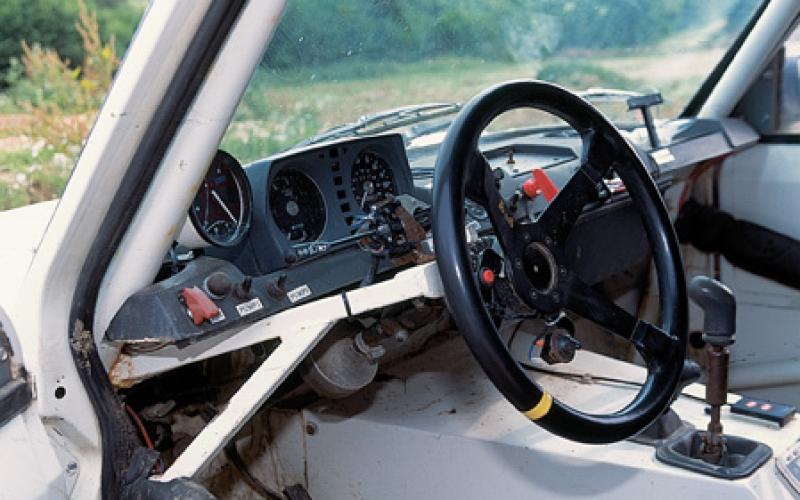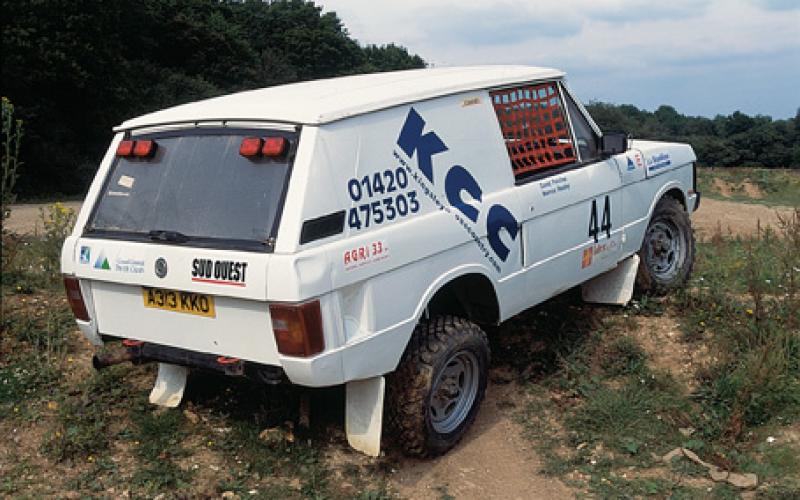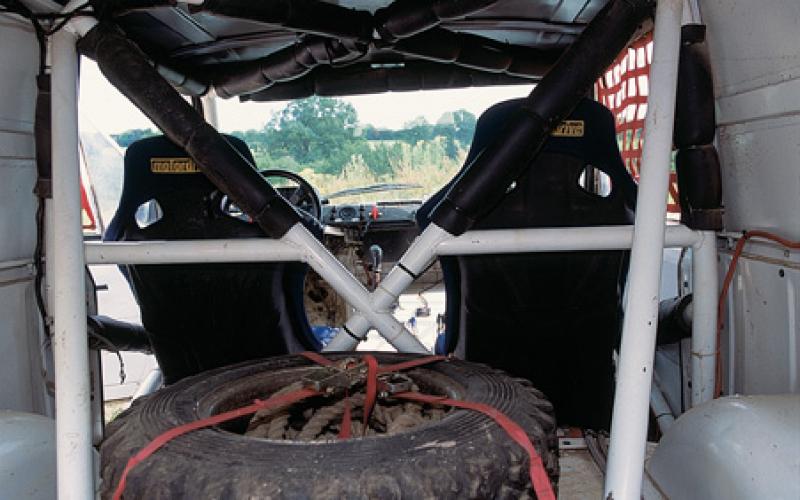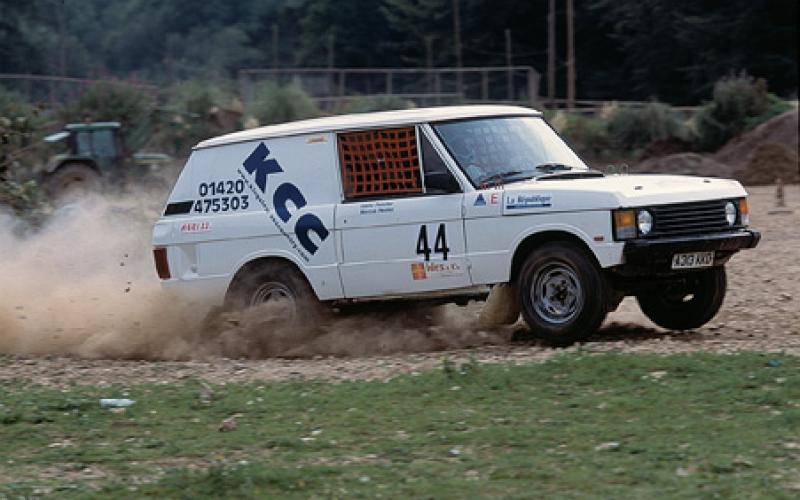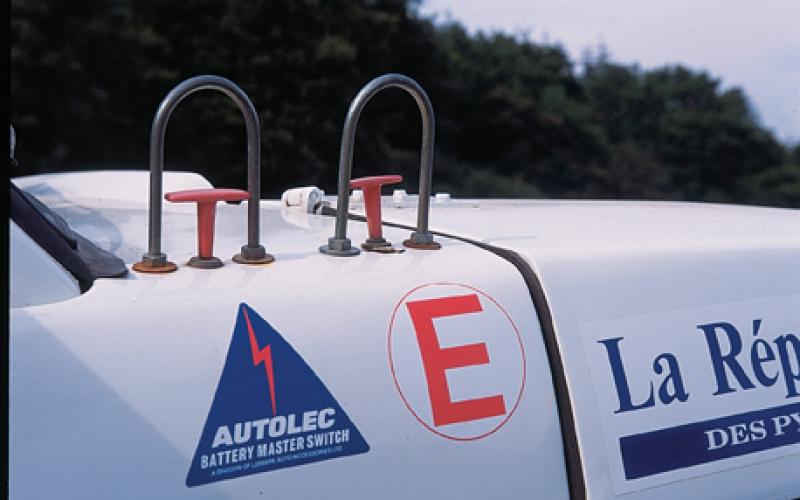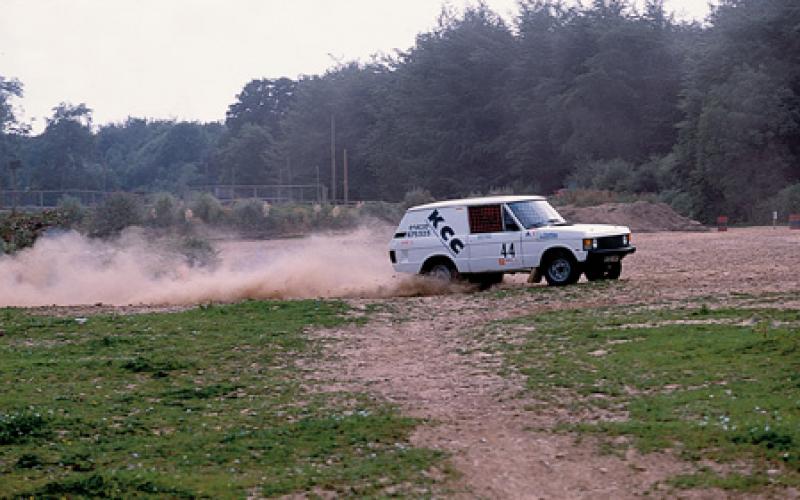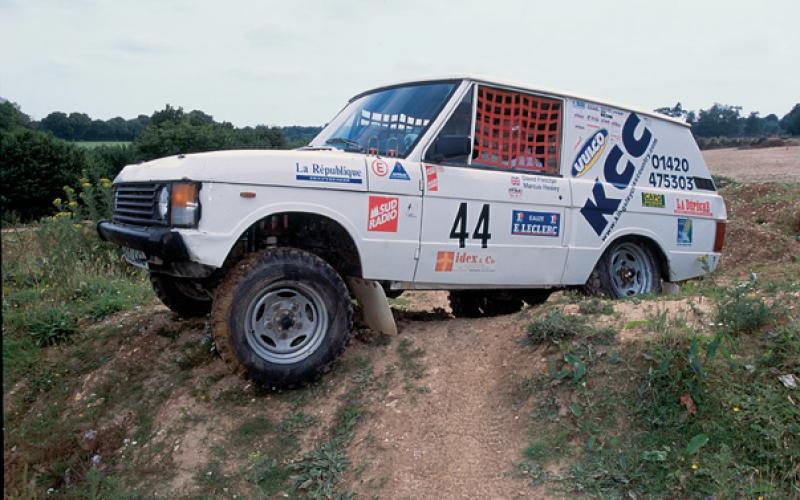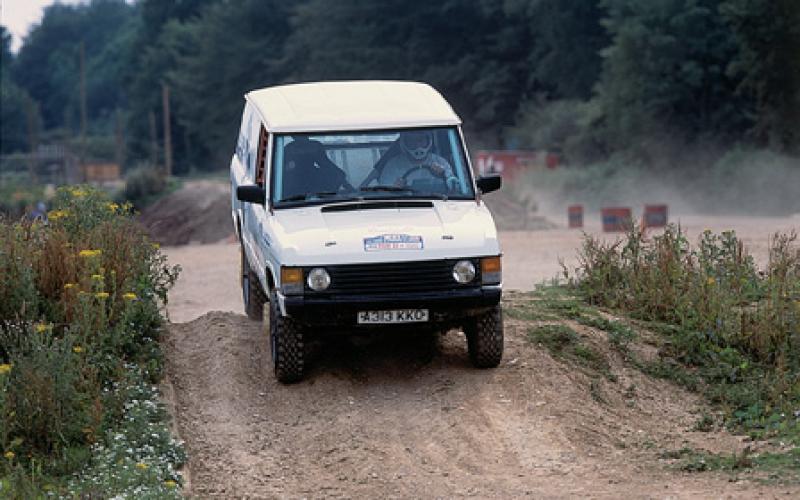 <
>
What you're looking at here is a championship class-winner that beat every comparable machine, and a lot more besides, to climb to seventh place overall in the Tout-Terrain rankings.
In last month's TOR, we featured the Mark III Fouquet in which Dave Fletcher and Marcus Healey aim to mount an assault on the French Tout-Terrain championship. The vehicle, a purpose-built spaceframe racer with a mid-mounted engine and all-round independent suspension, is a massive step up from any production-based race truck.
With Dave behind the wheel, however, all the Fouquet can ever hope to do is emulate what the team achieved in the Range Rover you see in these pictures.
Built three years ago, the vehicle is something of a rarity. That's because while plenty of Range Rovers end up being used as race trucks, most of them do so as donor vehicles for hybrids or bobtail conversions – showroom silhouettes may now be more popular than ever before, but you still don't see many full-bodied Range Rovers in the racing world.
It may be a production-class vehicle, however, but this is assuredly not a standard machine. Its strength, says co-driver Marcus, is that there wasn't anything flash or complex about the way they put it together – instead, they used the best of everything from the Land Rover parts bin and maintained it scrupulously, so that breaking down was something it simply didn't do. With the invaluable backing of Kingsley Cross Country, it finished all but two events in its halcyon year; one of the failures was a minor mechanical glitch, the other the result of a broken chassis.
Said chassis is a more or less standard structure, strengthened in key points and fitted with the appropriate bracketry to accept doubled-up shock absorbers. These are a mixture of DeCarbon and Explorer Pro-Comp at the front and all Explorer Pro-Comp at the back – nothing scientific, just a left-over from the days before the team switched over from one brand to the other.
Suspension follows the original format, with the original A-frame used at the rear instead of the radius arms favoured by many racers. The self-levelling unit has gone the way of so many self-levelling units before it, and front and rear anti-roll bars mean that the articulation-biased performance of the A-frame set-up is reined in a little.
Axles on race vehicles always take a tremendous amount of punishment, and it's here that the team mixed and matched to greatest effect while building the Range Rover. In fact, they managed to turn their first front axle into a large effigy of a banana during their inaugural season, which saw them participate in four events in preparation for their triumphant year, so what's there now is its replacement. The axle casing, which is from a Discovery, contains 110 internals, a Quaife diff and KAM halfshafts – a combination that's not likely to let go, even in the face of the sort of provocation a racer gets every time it's fired up.
It's a similarly cherry-picked story at the back, where a standard Range Rover axle contains a Quaife diff and halfshafts from a V8 90. Once again, stub axles are from a 110. This is the kind of hidden spec that makes the difference between a good-looking truck and a potential race winner – if you don't notice your axle components, it's because they're doing their job, but if you've not got them right you'll spend half your life noticing that they need fixing again.
And why does the Range Rover need such bomb-proof axles? Simple: because they've got to cope with the power roared out by a 5.0-litre TVR engine that's been breathed on by John Eales and chucks out usefully over 300bhp at full chat.
The 5.0-litre unit, which is best known for powering TVR's late, lamented Griffith, has been described as the ultimate development of the Rover V8. The version in the Range Rover has been cross-bolted and balanced, and breathes through the largest K&N air filter you can get. Even this, says Marcus, still gets clogged on really dry events, and they got used to carrying several spares around so they could change it whenever the dust started getting to be too much. Seasoned engine-sniffers will note that the plenum chamber has been turned round; the simple reason for this is that, in Marcus' words, 'it was getting too crowded under the right hand side of the bonnet.' Once more, the appliance of science…
Bolted to the back of the engine are a standard five-speed manual gearbox and 1:1.66 transfer case. Something Dave notes about the French, and which is borne out by his Fouquet, is that they don't do as much with their engines as they do with their gearboxes, whereas in Britain there's an almost obsessive drive for horsepower.
This isn't totally the case with the Range Rover – there are vehicles out there developing far more than 300bhp. But it does strike a balance between having enough grunt to shift itself around a comp course without embarrassing anyone and not so much that only a massively tricked-out transmission will cope.
It also doesn't need more than another simple best-bits job when it comes to braking. Standard discs are used all round, with 110 calipers gripping them at the front and Range Rover units doing the business at the back. They won't stand it on its nose, but they'll stop the big, heavy vehicle under control on the rare occasions when Dave decides that slowing down seems like a good idea.
They're helped in this task by the 205R16 Colway Diamonds, mounted on standard Discovery steel rims, on which the vehicle does all its racing. 'They handle so much better than any other diamond-pattern tyre,' says Marcus. 'They still feel safe at a hundred miles per hour, and are almost as good as any other equivalent tyre for the no-so-arduous going as well.'
That comment alone should be enough to convince you of the need for a steering system that's very competent and extremely quick in reacting to driver inputs. Hence the use of a 2:1 reduction box, giving the vehicle a mere two turns from lock to lock – even with this, however, Dave compares the Range Rover to the Fouquet that's replaced it and talks in terms of having to start steering way before you get to the corner. There are plenty of Range Rover owners who'll nod in agreement with that sentiment: very few of them are likely to have a quick-ratio steering box…
Should both the brakes and the steering fail to do their job, Dave and Marcus will, possibly literally, fall back on an FIA-spec internal roll cage. This was made from CDS (how many people are still competing in RR-based vehicles with cages made from scaffold pipe?) and fitted in the team's own workshop, using main hoops that had previously been bent up by Trevor Milner.
Elsewhere inside the vehicle, which is left-hand drive to suit French events, is an FIA-spec bag tank. This has been located higher than the original, and is boxed into its own stout chequer plate housing. Made-to-measure seats were produced for the team, both of whom are big, tall, blokes, by Motordrive, and have since been transferred to the Fouquet – their mountings keep them as close as possible to floor level, because even a tall vehicle like a Range Rover needs a bit of help when it comes to accommodating a crew like Dave and Marcus.
Having done such a fine job of lasting the pace to claim the crown in 2001's Tout-Terrain series, the Range Rover is now at the stage where it's ready to go on to another owner. Not because Dave wants rid, but simply because once you've raced in a Fouquet, you're not about to go back to a production-class motor. As we mentioned last month, the Range Rover feels like something of a blunt instrument next to the lightweight, purpose-built buggy Dave's racing now, and it seems inevitable that its next class win will be with someone else at the wheel.
Not that feeling like a blunt instrument in comparison to a Fouquet is any crime, of course. If it stays in Britain, the Range Rover won't frighten anyone in a Mattserati or Simmbugghini, either. But if you can't finish, you might as well not bother turning up, and that's why it takes a good truck indeed to beat it. 'The secret of its success is that it doesn't break,' says Marcus. 'It doesn't break because its internal parts are checked regularly and changed when there's any doubt at all, on the basis that it's much more enjoyable to finish an event than it is to break part-way through.'
It certainly is. And even though it's not a patch on the Fouquet, this is still a Range Rover to reckon with – there might not be that many full-bodied examples in the world of off-road racing, but the truck you're looking at here is definitely one that shows the others exactly how it's done.
Share this article