Rake's Progress
Originally Published: August 2005
Words: Tim Gibson
Pictures: Steve Taylor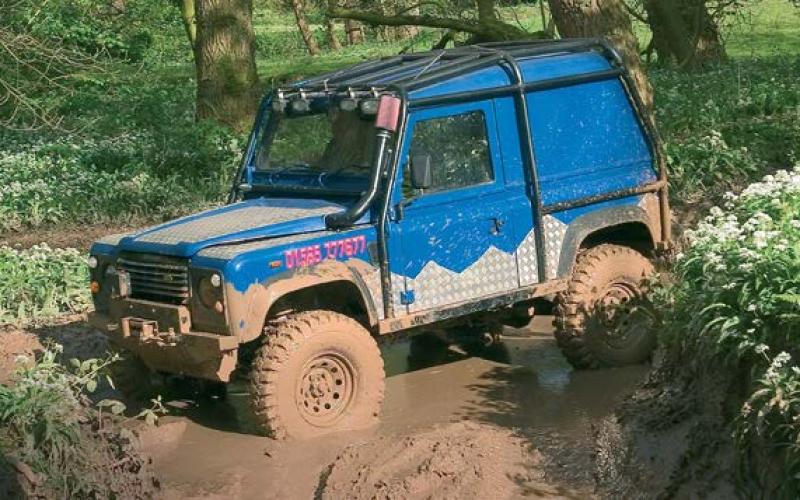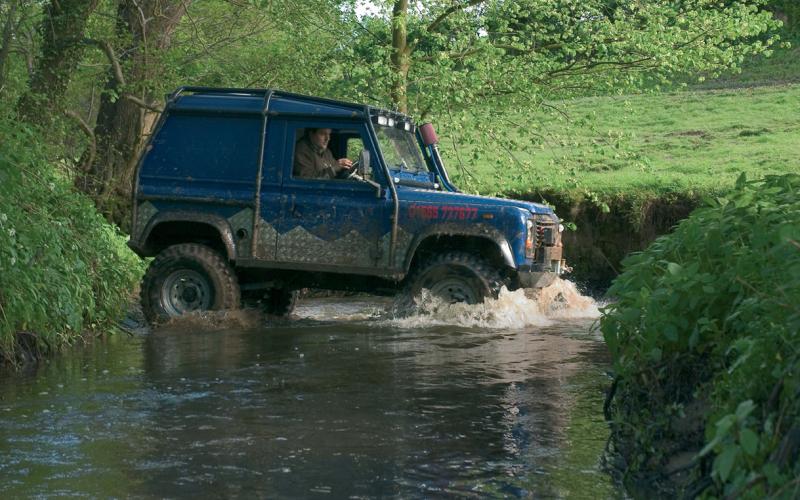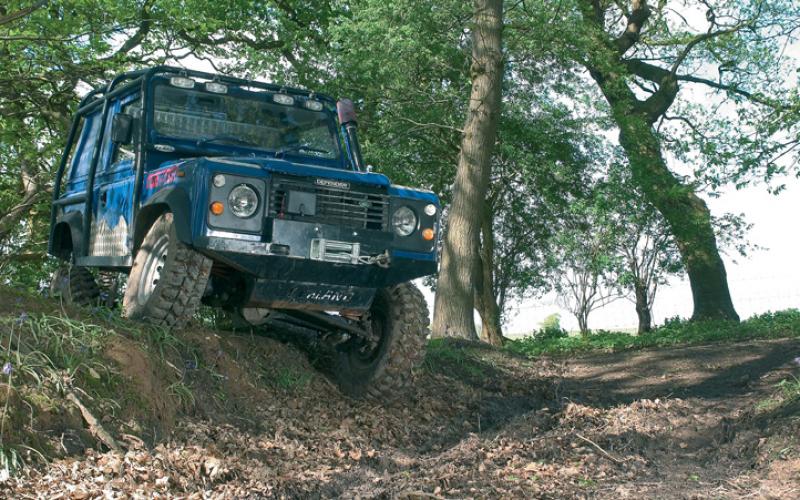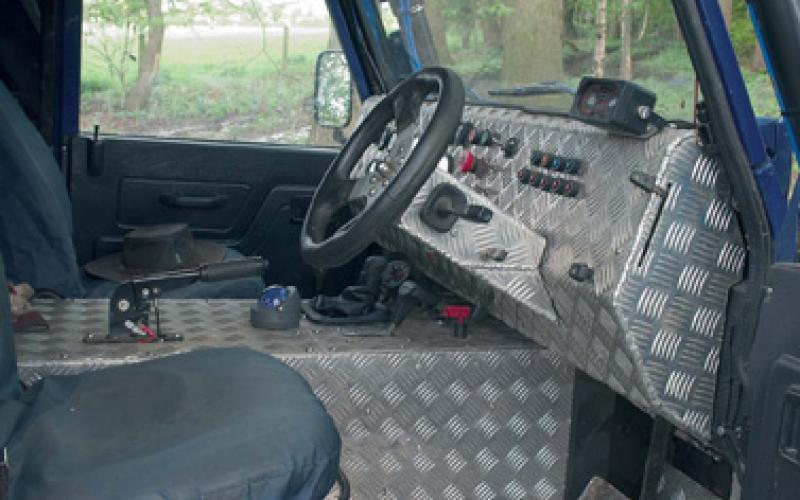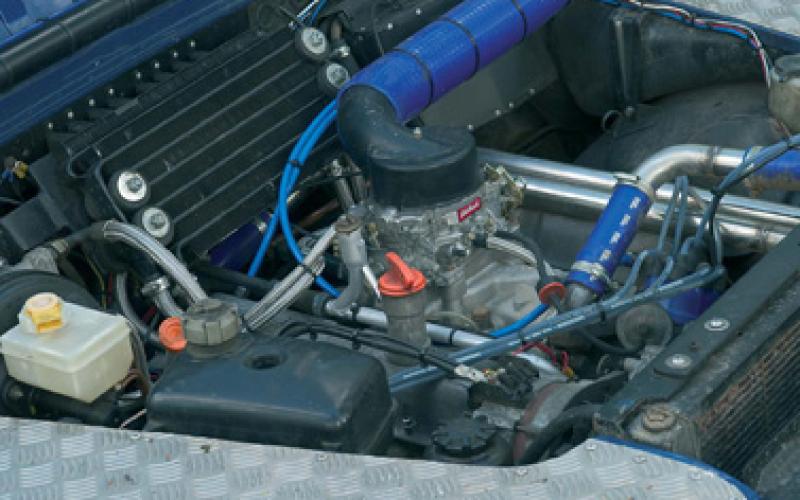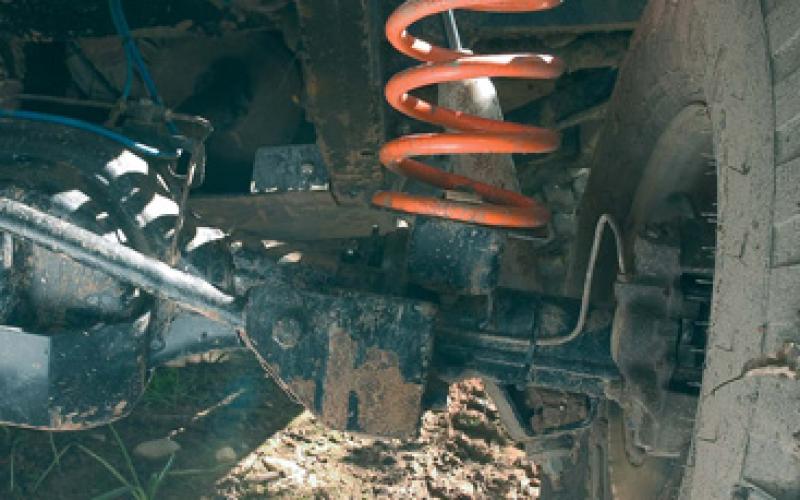 <
>
When Jim Malkin decided to base his latest extreme off-roader on a Land Rover 90, he was eager to make it stand out from the crowd. By the time you've read this far, you'll already have seen that he succeeded.
Here's a little game you can play with your kids next time they're bored: give them a piece of paper and a pencil and ask them to draw an off-road truck like the one Mummy or Daddy drives. Whatever the make of your own vehicle, I bet you the picture that results will resemble one off-roader more than any other. And I bet you that truck will be a Land Rover 90.
There's something about the boxy silhouette and square lines of this design classic that sticks in the mind. People have become so accustomed to seeing 90s in off-road situations on television and in magazines, pulling up in a farmyard on Emmerdale or tramping through the desert with that Scandinavian vet woman, that the car has entered the public consciousness as the archetypal tough truck. Think off-roader and, sooner or later, you're going to think Land Rover 90.
For many people this is a large part of the vehicle's appeal. Cosmetically, few things can be as pleasing in life as a well-specced 90 perched atop a set of knobbly oversized tyres. But, given that many off-road enthusiasts like to do something a bit out of the ordinary with their trucks, it can also prove somewhat limiting. After all, what's to distinguish one prepped-up 90 from another in the eyes of your average uninformed bystander?
If making a statement is your thing, Jim Malkin's latest project will be right up your street. He's combated the problems posed to individuality as a result of the 90's ubiquity by removing three inches from the rear overhang and redesigning the back of the hard top. Where on standard 90s this would be a near vertical drop, on Jim's car it is raked at a jaunty angle. The impression is immediately eye-catching and creates an aura of speed that is reminiscent of some of the faster Land-Rover-based comp safari machines.
But safari racing isn't the discipline in which this particular vehicle will ply its trade. Rather, Jim developed the project with the intention of entering challenge competitions, and the modifications it sports have all been designed to maximise its chances of success in this tough environment.
Jim built the vehicle from scratch and reckons it is now '99.9% complete'. As well as giving him the chance to get involved in the challenge scene, the car is something of a shop window for Jim's modification business, Overland Components. The firm, which is based in Knutsford, Cheshire, sells a range of off-road modifications including body armour, winch bumpers and aluminium chequer-plating.
As you'd expect, the 90 features all of these – most noticeably the distinctive chequer plate design on the side – and is tangible proof of the high-quality workmanship you can expect from Jim and his team. 'We've been in business for a long time,' he remarks, 'but we're off-road enthusiasts first and foremost. That's the main reason for building this truck.' Even the briefest conversation about the vehicle confirms Jim's credentials as an off-road fanatic. He frequently refers to the 90 as a 'toy' and his eyes quickly light up when he talks us through the various elements of its design.
First, there's the 3.9-litre EFi that is augmented with heads from a 4.0-litre engine. Performance is further enhanced with Janspeed tubular exhaust manifolds, which complement an exhaust system that Jim custom-built to suit the vehicle. There's also an Edelbrok four-barrel carburettor, and Jim reckons he's managed to add about 20bhp to the engine's power output. Judging by the sound it makes, it's a job well done. The Land Rover runs with a satisfying burble which should be sufficient to keep even the most devoted eight-pot lover happy.
The choice of a V8 represents a new direction for Jim. In the past, he's always preferred diesel engines but he opted for the petrol unit on this occasion after seeing a V8 Range Rover go round the off-road site on his land. 'I was very impressed with its power,' he remarks, 'so thought I would give petrol power a go in the 90.' He seemed pleased enough with his decision during our photoshoot, although it may be too early to tell. This was the first time he'd had the vehicle out to play, and he was still putting the finishing touches to the build about an hour after we arrived.
Of course, he'll notice the difference in going from a diesel to a V8 when it comes to the wet stuff, but he's done his best to waterproof the engine and the breathers have been raised to above the roof line. There's also a stainless steel snorkel – one of Jim's own designs – that's manufactured out of three-inch-thick piping and used in conjunction with a K&N air filter.
The original donor vehicle was a D-reg 90, but not many of its original components remain. The suspension has been replaced by three-inch extended springs and Pro Comp ES9000 long-travel shock absorbers. The set-up does not feature the dislocation cones that are currently in vogue among challenge competitors, but Jim is confident it will deliver all the articulation he needs to maintain forward motion on uneven terrain.
Raising the suspension has made room for a set of 35-inch tyres, which are mounted on 16-inch steel modular rims. The official sizing of the Petlas Mud Terrains is 9.00x16 – most Land Rover fans will know them as a 101 tyre – and they are one of Jim's favourite tyres for heavy off-road use. 'I've experimented with a lot of different manufacturers in my time,' he comments, 'and Petlas have never let me down.' He recognises that, should the 90 become a regular fixture at challenge events, it may need to be fitted with Simexes in order to compete with other similarly-shod vehicles, but he'll worry about that when the time comes.
Taking the axles from a 300Tdi 90 was a decision borne more out of opportunism than conscious choice.
A local breaker wanted some Range Rover tailgates and Jim just happened to have a couple lying around his workshop. He struck a deal on the axles and managed to get hold of them fairly cheaply. Interestingly, front radius arms, mounted using rose joints, are used to locate the rear axle; Jim has already noticed the difference in comparison to the standard configuration, and says it is a modification he would recommend to other owners of extreme Land Rovers.
ARB air-locking diffs are fitted in both axles in order to maximise traction, and the rear axle is a 24-spline unit. Jim stripped the axles before rebuilding them with new seals and bearings in order to make sure they were up to the job – a strategy he adopted with all of the components that feature on the truck.
Transmission comes via a four-speed ZF automatic box taken from a 1991 Range Rover, which is used in conjunction with a chain drive transfer case. The gearbox also features a torque converter which was designed by an engineer who usually works on drag racers. As a result, power delivery is much more responsive than with the standard unit, thanks to minimised lag during acceleration.
Heavy-duty clutch pads have been fitted to cope with the modifications made to the transmission. The choice of an automatic box is deliberate, and was one of the more expensive elements of the build. 'I have always preferred auto boxes for off-roading,' Jim explains. 'They give better performance on hill climbs than manuals and, what's more, put a  lot less strain on your left foot over the course of a day behind the wheel!'
When it comes to protection, this particular 90 has to be one of the best equipped in the country. The roll cage is of Overland Components design and construction and the rock sliders have been welded to the chassis, which has in turn been plated at these points to ensure their rigidity. The underside of the truck is completely covered from the front bumper, via a steering guard, through a trackrod protection tube and sump and gearbox bellhousing skid plate all the way to the rear axle.
Both diffs are covered with Overland Components guards and the rear winch mount provides the vehicle with an entirely new rear crossmember. The only thing Jim is not happy with is the front winch bumper, but he's already fabricating a replacement which will be fitted to the vehicle as soon as it's completed.
Although the distinctive sloped rear was based purely on Jim's aesthetic preference, the decision to shorten the truck was motivated by far more pragmatic reasons. Jim's design philosophy on the vehicle has been to get all four wheels as close to the corners as possible and, by removing three inches from the overhang, he has achieved this in impressive style.
Moreover, the front bumper improves the approach angle and, with the addition of the suspension lift and oversized tyres, the 90 has an impressive amount of clearance in all the crucial areas.
Fixed to the front is a T-Max 1100lb winch running with Plasma rope, while the rear is currently installed with a Warn XD9000. Jim intends to fit a T-Max there as well, because that will enable him to carry just one set of winch spares and he'll also be able to swap parts between the front and rear if need be. This could make all the difference between success and failure in a challenge event, where space and time are at a premium.
The winches and other auxiliary electrics, such as the extra lights, are powered by two Pro-Comp Explorer UK gel-filled deep-cycle batteries, which are charged through a 100-amp alternator taken from a Ford Scorpio. This was chosen mainly because of its low cost, and also because the official Land Rover 140-amp component, which was Jim's preferred choice, would not fit in the engine bay without a lot of fiddling around.
Jim's unique design of the rear loading area makes the most of the available space. The air compressor for the ARBs is found in the roof, along with the 75-litre fuel tank, out of harm's way. Again, Jim designed and fabricated this himself and it is available to order from Overland components.
Standard 90 front seats may not be the most obvious option for the driver and navigator but they have the advantage of being far easier to get in and out of than race seats. 'I didn't want to spend the whole time wrestling with bucket seats,' Jim explains, 'so I've gone for ease of access over comfort and support.'
Like all enthusiastic vehicle modifiers, Jim gets as much pleasure from developing projects as he does from driving off-road. So it comes as no surprise to learn that his mind has already turned to the next build, which is likely to be a Discovery-based vehicle that can be used for muddy fun as well as everyday transport. Until his plans for this build consolidate in his mind, however, Jim is planning to enjoy the 90 and make subtle tweaks to enhance its performance.
First among these will be replacing the racing steering wheel with one that has a larger diameter. Jim thought it would be nice to have a small wheel, but has found it hard to maintain control of the car when traversing rough ground and deep ruts.
Inevitably, further changes will be made to the Land Rover as Jim becomes more accustomed to it and pits it against some of the other metal vying for dominance of the UK challenge scene.
And you can be certain those changes will maintain the vehicle's distinctive character as well as maximising its already prodigious abilities.
This Land Rover may not have quite the same shape as the archetypal tough truck on which it based, but stick it on some rough ground and it won't be long before you realise that it's one of the finest off-roaders around.
PRO-COMP SHOCKS, 90, DEFENDER, ARB AIR-LOCKERS, JANSPEED EXHAUST, EDELBROCK CARB, K&N AIR FILTER, PETLAS MTS, OVERLAND COMPONENTS ROLL CAGE, T-MAX WINCH
Share this article