Seeing Red
Originally Published: November 2010
Words: Will Crotchley
Pictures: Steve Taylor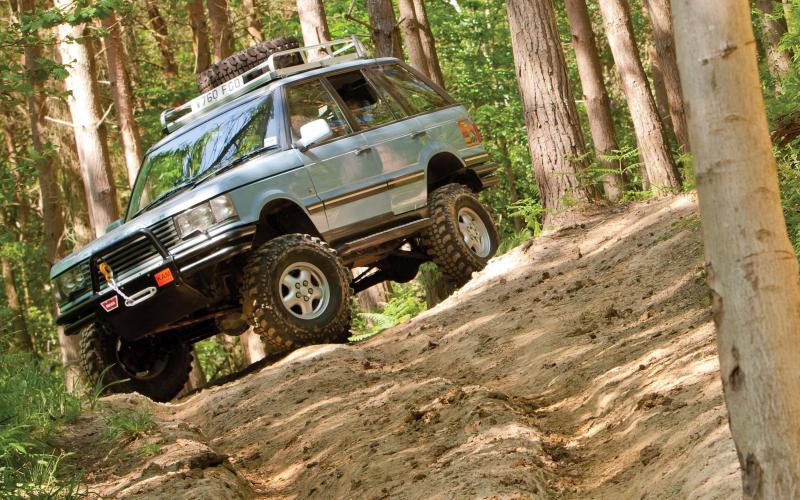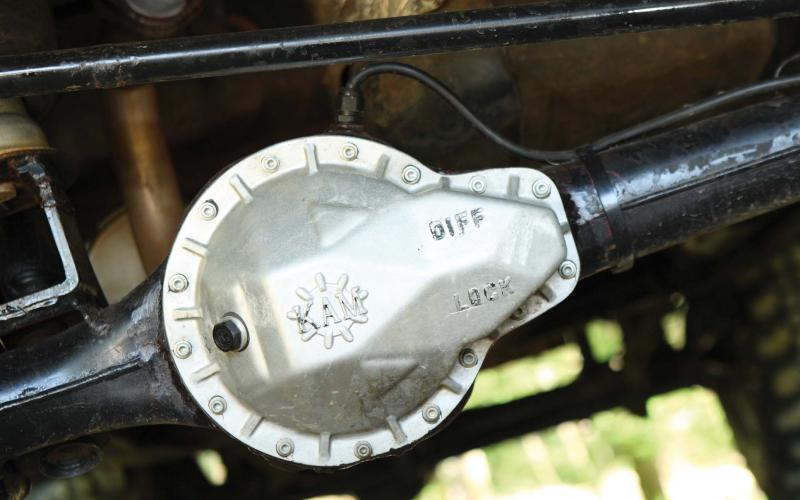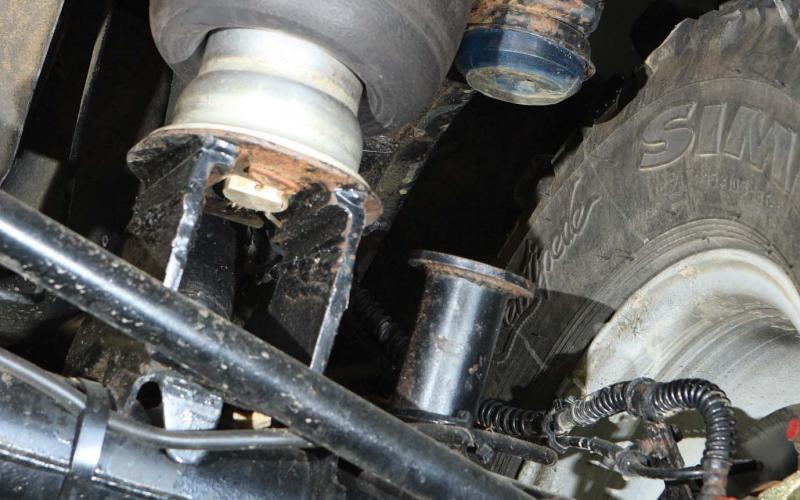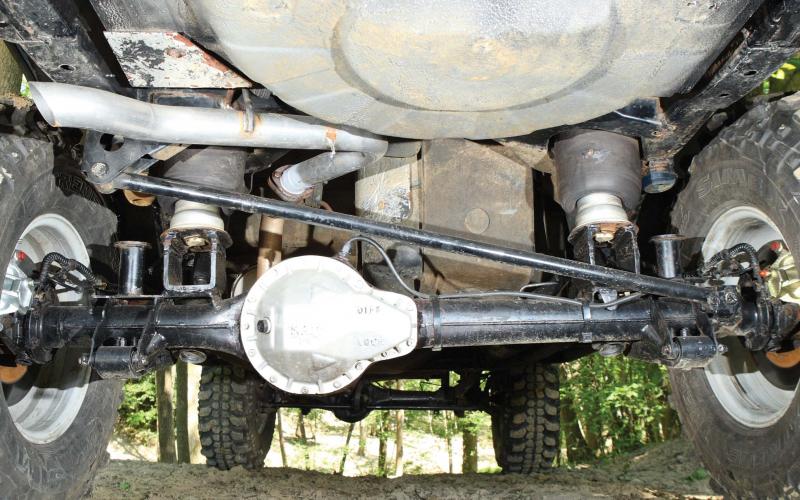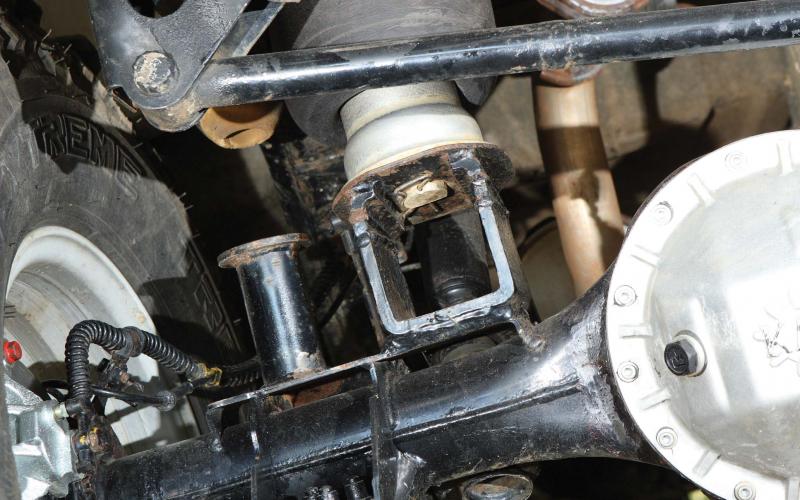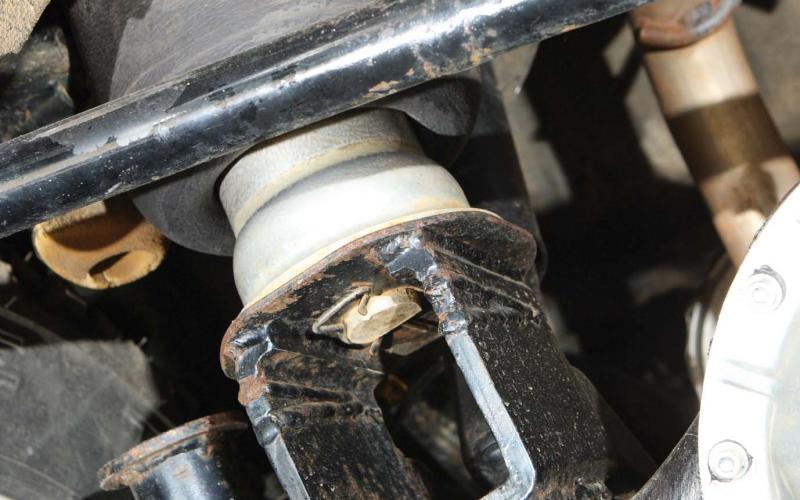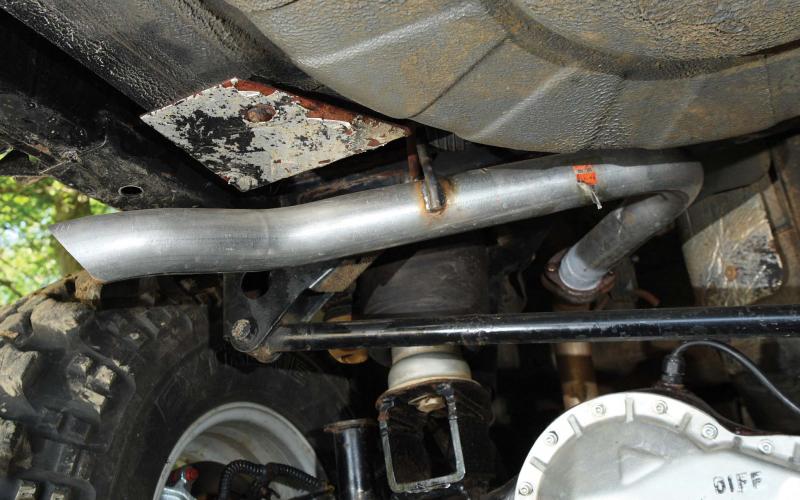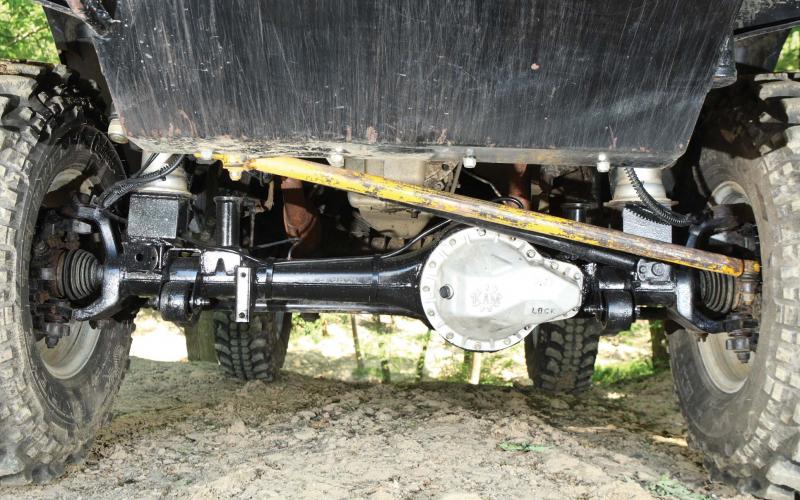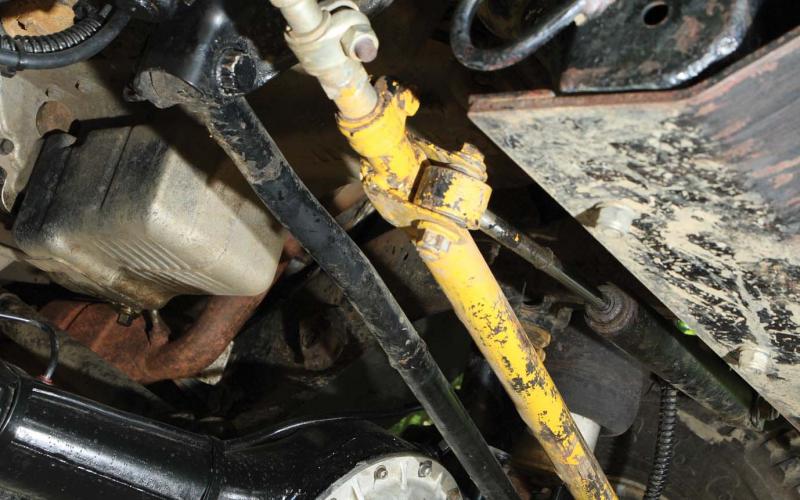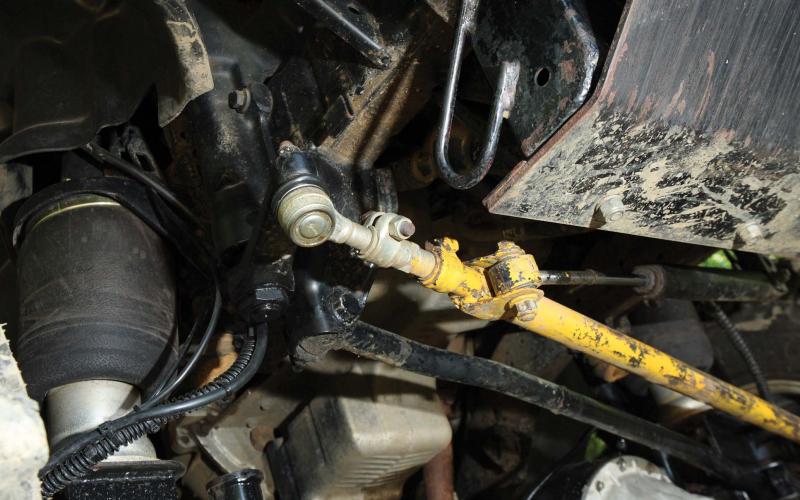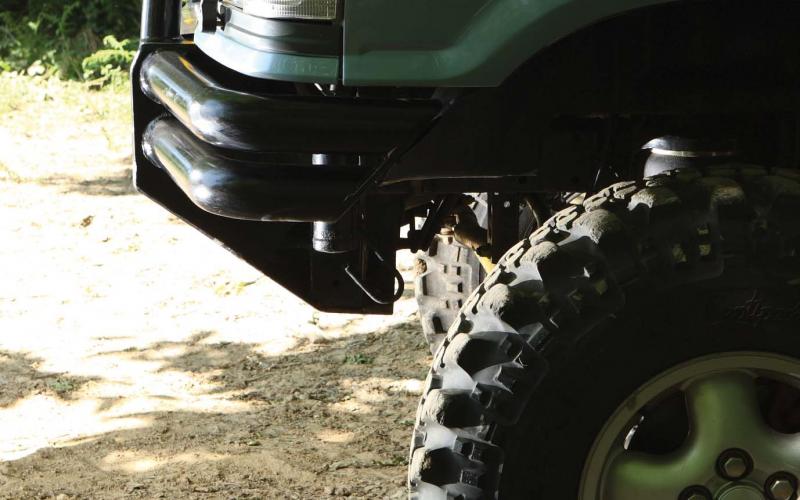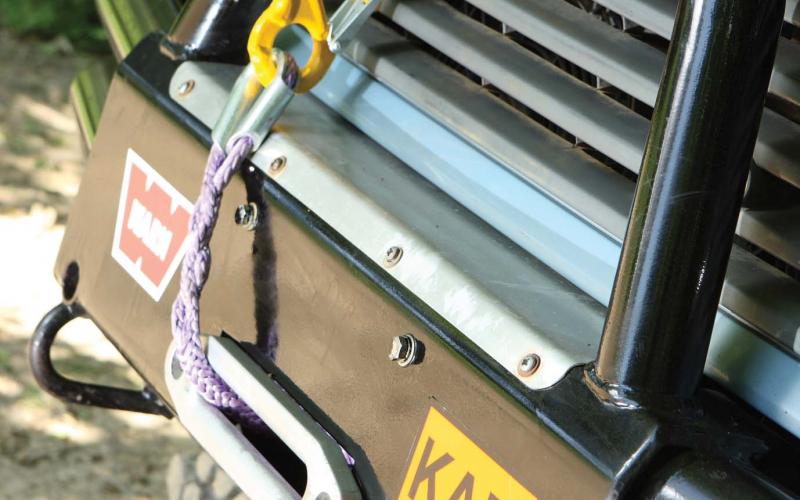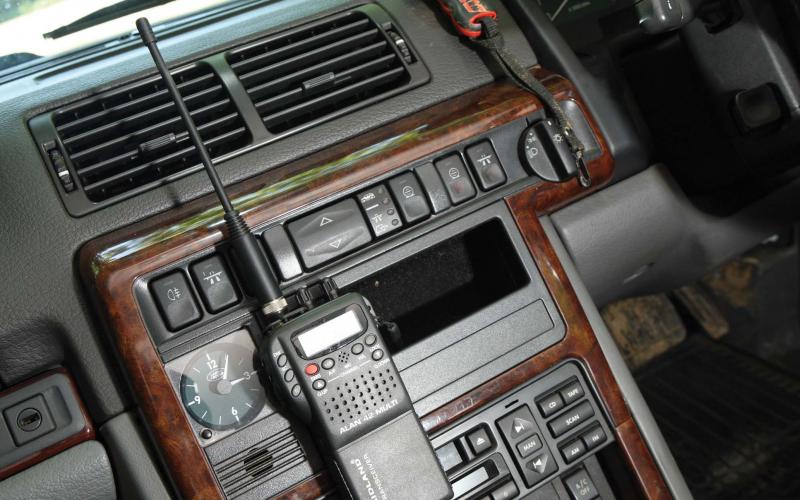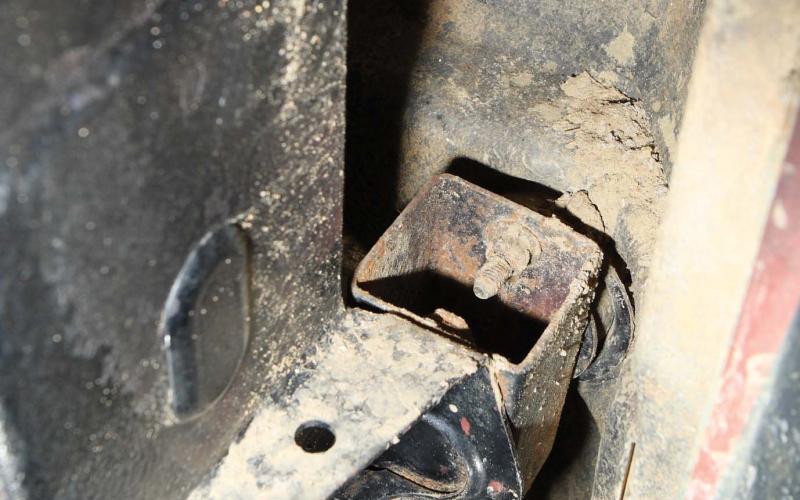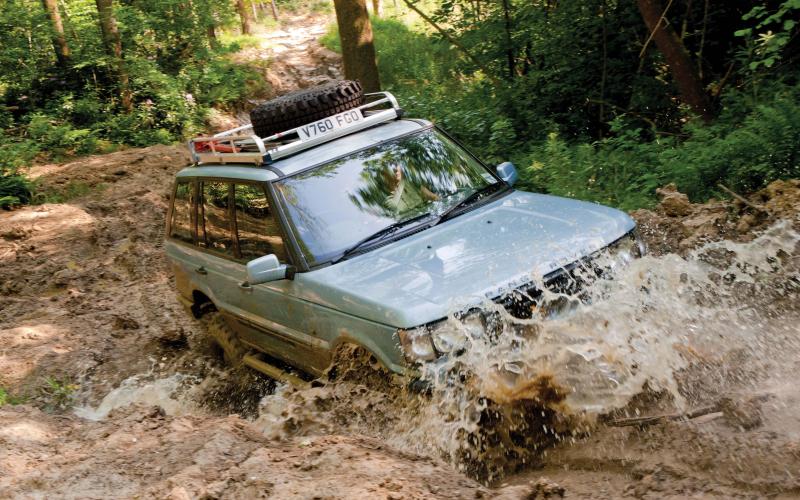 <
>
A P38a Range Rover 4.6 Vogue isn't the obvious choice on the hardcore off-roading menu. But Paul Goldring has added some scary spice…
Few things generate as much emotion and raised temperatures as a naga chicken curry. It's the hottest in the world, don't you know? But one of them can always be guaranteed to be another Indian speciality, in the shape of Tata's finest.
Actually, more accurately here we're talking about BMW's finest. As was. And 'finest' is a word BMW might take issue with. Because tucking into a naga curry and owning a Beemer-era P38a Range Rover really do have things in common, like copious sweating, heavy drinking and the nagging thought that this really isn't good for your health. However, whether the cause of all this is a red naga chilli or yet another red light blinking at you on the fascia, both seem curiously hard to give up.
Paul Goldring, from West Sussex – we won't narrow down the location more for reasons which will become depressingly clear – owns this remarkable looking second-generation Range Rover and ought to know better. After all, he owned an immaculate Mitsubishi Shogun (can you work out what the depressing thing's going to be?) It ran faultlessly, as did his Nissan Pathfinder, as indeed does the Nissan Navara pick-up which he uses for his work as a tree surgeon.
In among these purchases of Oriental iron, he also bought a 1997 Range Rover DSE which he owned for about five years. But it had 'lots of faults' and had to go. Then there was the V8 Range Rover hybrid, but 'the engine lost power and died, and nobody, including the local mechanic, could diagnose and fix it.' Things looked better when he was just 19 and bought a Land Rover 90 with a two-inch lift, but this was stolen and then burnt. Speaking of which…
Mitsubishi Shoguns are very popular with people who steal things. Including of course Mitsubishi Shoguns. His beloved 3.0-litre V6 SWB, complete with two-inch body and suspension lift, front winch and dumper tyres, ran perfectly for three years. But then the pattern was repeated: 'It was stolen' mourns Paul. 'Stolen and never found, and it broke our hearts. It was the main vehicle that got us into off-roading.'
One thing it wasn't, however, was road-legal. You'll have worked that out from the words 'dumper tyres.' So, rather than replacing it like for like, Paul decided to buy a P38 Range Rover that he could use on the road and take green laning.
Many would baulk at using as a core vehicle for such a project a Range Rover 4.6 Vogue dating from the Millennium. The vehicle was in original trim, albeit with 116,000 miles on the clock, when Paul bought it in 2009.
With hindsight, Paul does wonder at his motivation. 'We decided that a P38 would be a challenge' he says with wonderful understatement. 'It was an unknown area in that I still don't know anyone else who has modified one in the UK to this spec. Mind you, I never knew that it would be such an expensive road to take!' Indeed, who could possibly have foreseen that outcome?
Paul decided that the first stage would be to raise the suspension four inches. He also decided, probably wisely, that he'd get some help with the spannering. 'I have tried to do as much as I can', he explains, 'but I have needed professional help.' Quite.
And who do you turn to for help? Paul turned to Pete Silvester. Pete is not a trained psychiatrist, but instead runs the eponymous Silvester Engineering in Billingshurst. It seems to have been a wise choice. The suspension got its four-inch lift and the body got a three-inch lift thanks to fairly simple box-section metalwork. They also had to extend the length of the height sensors – you just know that's not the last you're going to be hearing of these, don't you?
The lift also required a lengthening on the steering spline above the UJ, and the panhard rods were also extended to keep the axles centred. The propshafts are all original, while the axles contain KAM diff lockers, fitted by KAM themselves with a 4:1 crownwheel and pinion. Paul's broken a couple of CV joints and one halfshaft, and he reckons that's a reasonable score for the off-roading done.
The suspension is of course one of the more complex areas of the P38a, and Paul has pondered converting ditching the air springs for less troublesome coils. But he likes the ability to alter the ride height, lowering it for the road and raising it for wading or for ground clearance.
One reason he likes having the lower road height option is that, when fitting the KAM diff locks, he removed the anti-roll bar. Does this have any effect at all on the Range Rover's road manners? 'It rolls like a boat on corners' says Paul. 'It's very scary!' Good to hear.
The air springs have been replaced by Arnott Generation III units. These have several advantages, including the fact that they're crimped each end and don't come apart on full extension like standard ones can. Even so, he's broken three of the Arnott springs in the last year alone but, by his maths, this is good going as he'd have broken more of the original type units. This is clearly not a vehicle that is used for show rather than go.
Paul has done much of this work himself. Indeed, he proudly points out that he fitted all the modifications to lift the body in one morning. However, Silvesters did lend a hand when required.
Pete Silvester also made the front and rear bumpers as well as the side bars. Paul is well pleased: 'He's done a fantastic job and is a mine of knowledge and ideas.' It must be said the bumpers wrap round nice and tight, since with such a big vehicle you certainly don't want to make approach and departure angles any worse. Also, the front end, like the back end, carries a Warn XD9000 winch and, from a flat side view, you'd never know they were there. Very neat and tidy. The Warn wireless remote keeps things under control, and the Plasma rope has had plenty of proven experience.
Power for the winches and for everything else comes from an Odyssey 1400T battery, which provides masses of juice for everything with the standard 150-amp alternator. Highlights of the winch use include pulling up Angel Falls at Seven Sisters in Wales this summer. Paul was impressed: 'The backs of the seats were horizontal!'
But this combination of rig and power was also extremely useful last winter during that very snowy cold spell. 'We spent several nights driving around helping people who were stuck. This included the RAC van that was trying to help a stuck car! With a bit of help from the bungee rope, we also towed a Summerfield artic out of a frozen car park in Storrington, and also a fully laden milk tanker. With the tyres and height that we've got, this isn't usually used as an everyday vehicle but during that period it was working every night. Brilliant.'
Much of the Range Rover has managed to remain standard, including the bodywork, although the wheelarches were slightly modified to fit in the Simex 35x10.50R16 tyres running on standard Range Rover alloys. Engine, gearbox, chassis and all are all standard and the bodywork finished in that eye-catching shade of blue makes it look classy as well as tough.
However, this was a vehicle designed for play just as much as work. Pay and play days involve the whole family, which is Paul, wife Sue, children Ronnie and Frankie and of course the two Labradors, Sid and Jake. The two dogs prefer laning, since they can run alongside the car, but pay and play days work for the family. 'It's great', says Paul. 'We have comfort, space, lots of toys, a smooth ride and it's a head turner. Oh and my son loves it if I take him to school in it!'
The two dogs get plenty of room in the boot, as the spare wheel has moved to the roofrack. In its place go tools, bungee rope, shackles, tree strops, temporary repair kit for either air springs or tyres, water (which is apparently for dogs or vehicle) and chainsaw (which is hopefully for neither).
Paul really does seem to have made it work. There are downsides, of course, like having an on-board mpg gauge. This has got down to 3mpg. And water is another concern. 'With the complex electrical system, water is always a worry and not a week goes by without something new showing on the display!' But of course pride of place goes to the suspension system.
Paul harbours no illusions. 'After the Mitsubishi, the Range Rover seems nowhere near as reliable. There are always, always issues. Certainly the sensors, but the main problem is the air suspension, which does have a mind of its own – apparently it's a Range Rover thing!'
We couldn't possibly comment. However, literally rising above its problems, like the guilty pleasure that is naga chicken, the Range Rover has curried favour with two adults, two children and two dogs. It might cause a few burns – but for the whole family, it's second to naan.
KAM DIFF LOCKS, SIMEX EXTREME TREKKERS, DIY BODY LIFT, ARNOTT AIR SPRINGS, PETE SILVESTER BUMPER, WARN XD9000, RANGE ROVER, P38A
Share this article