Shining Example
Originally Published: October 2013
Words: Paul Looe
Pictures: Harry Hamm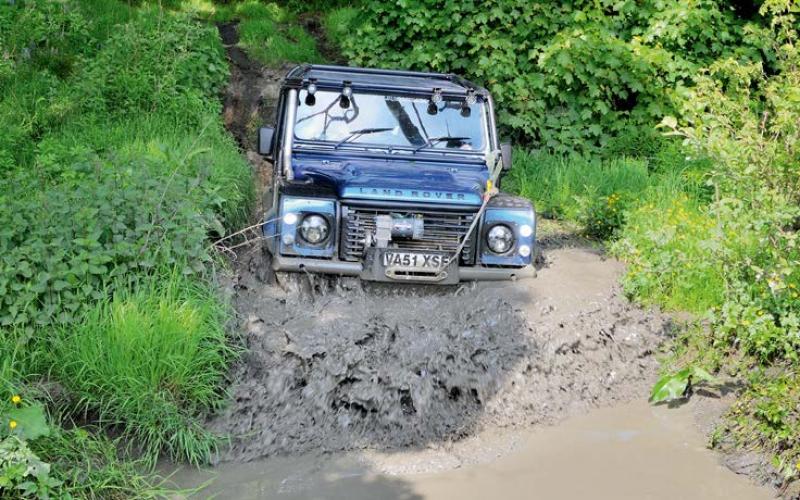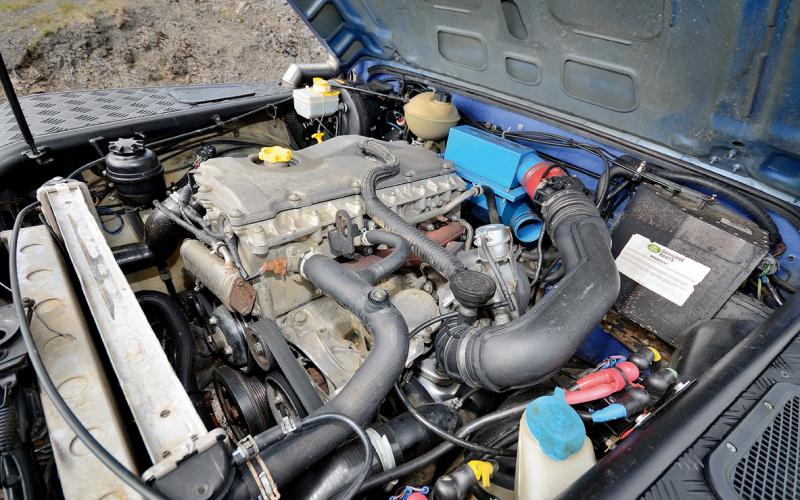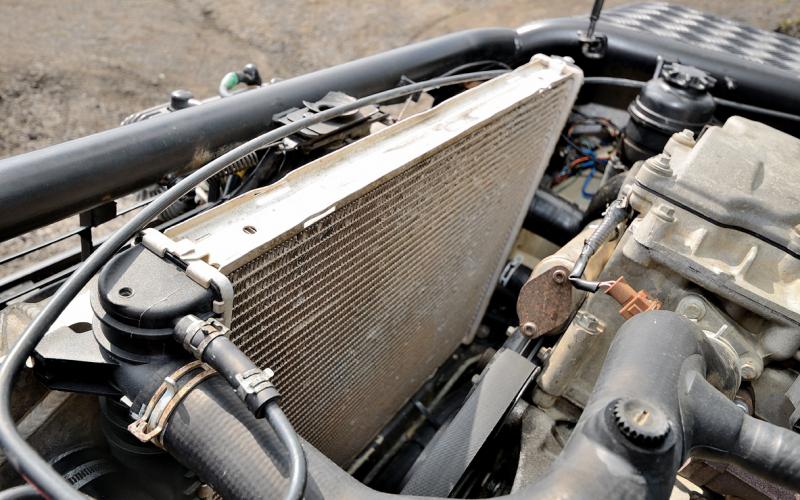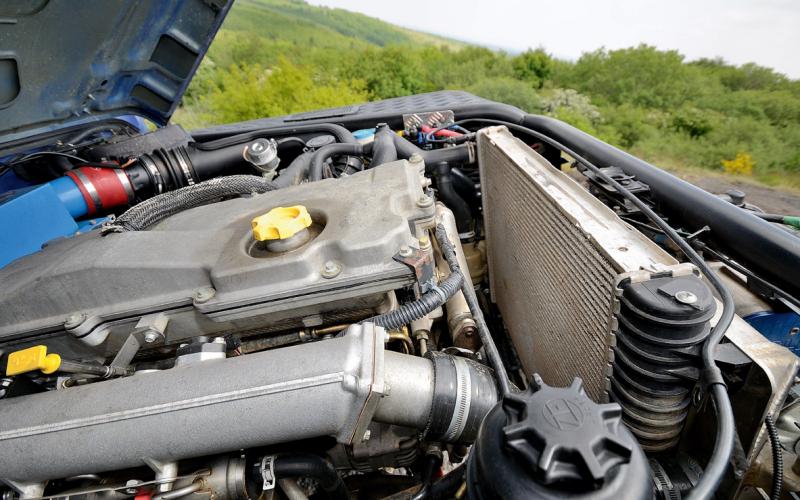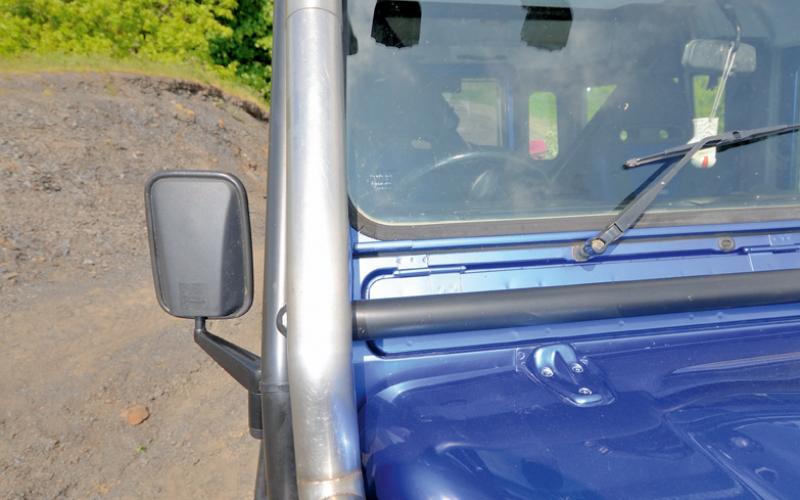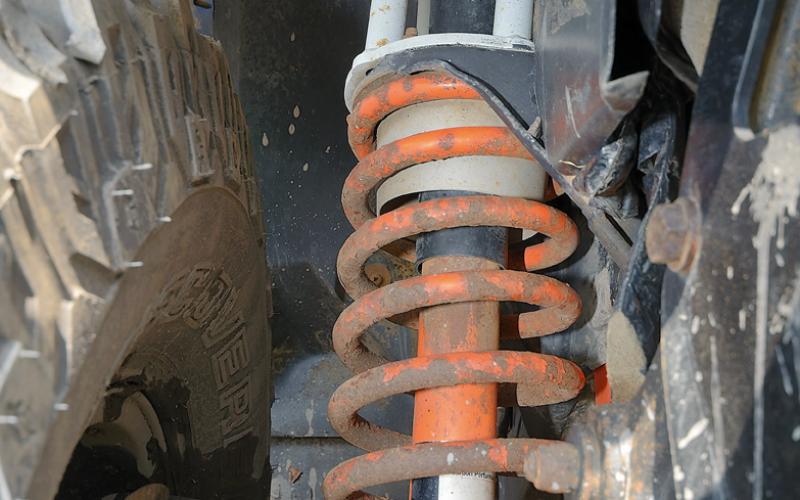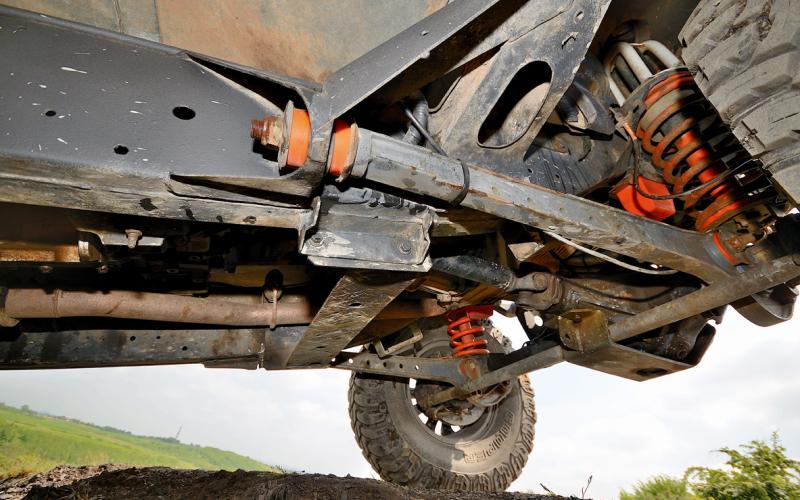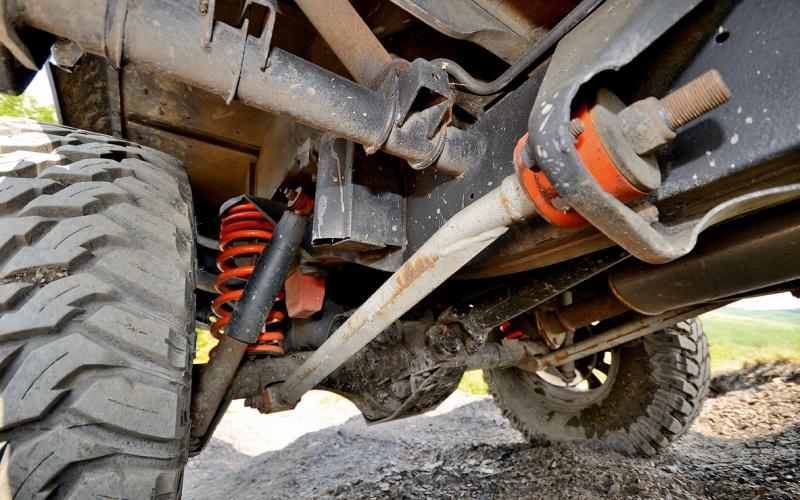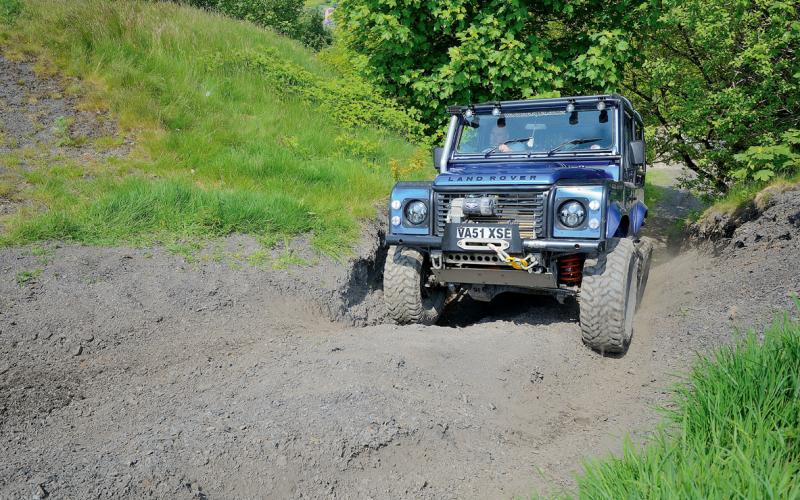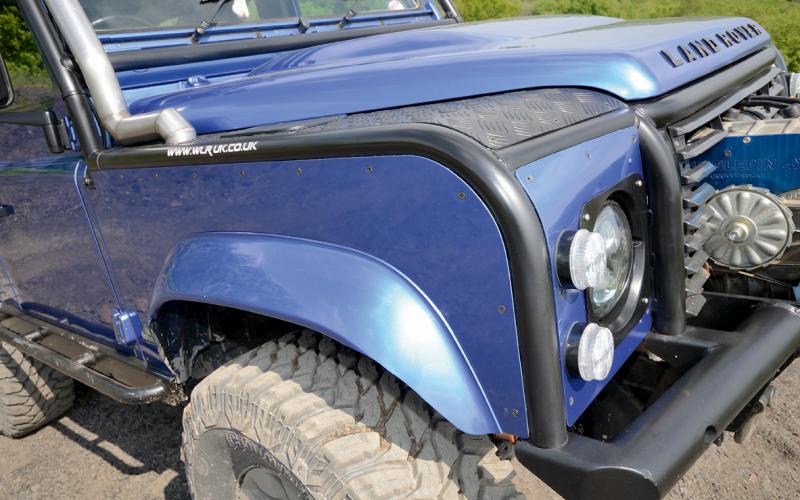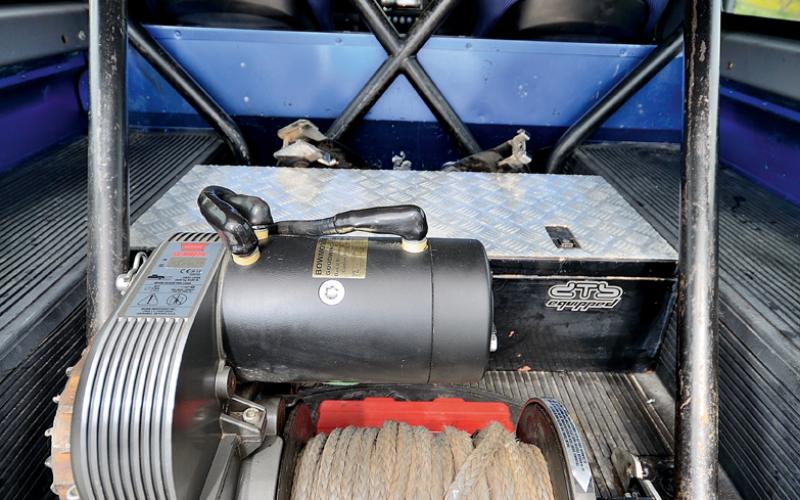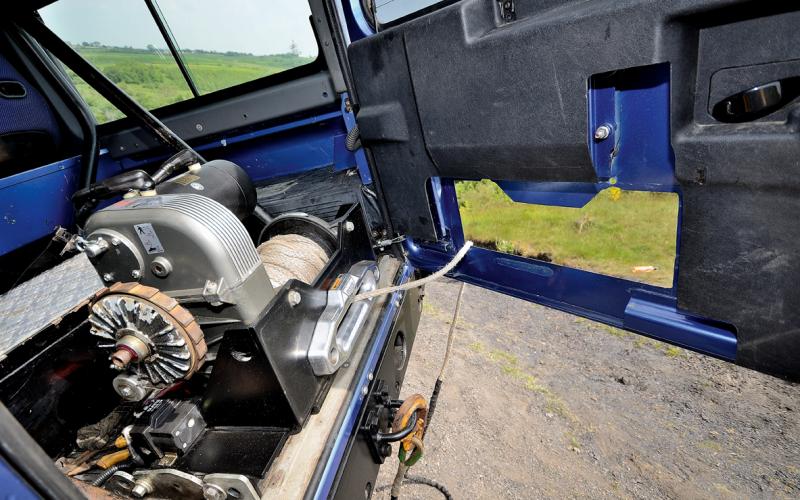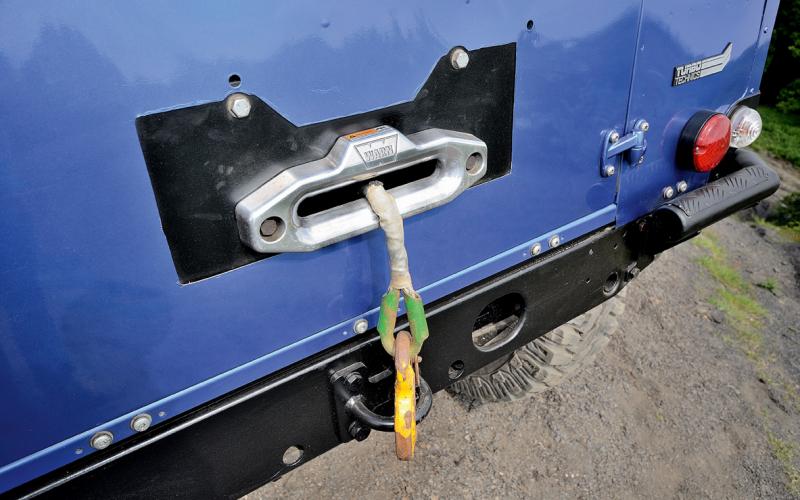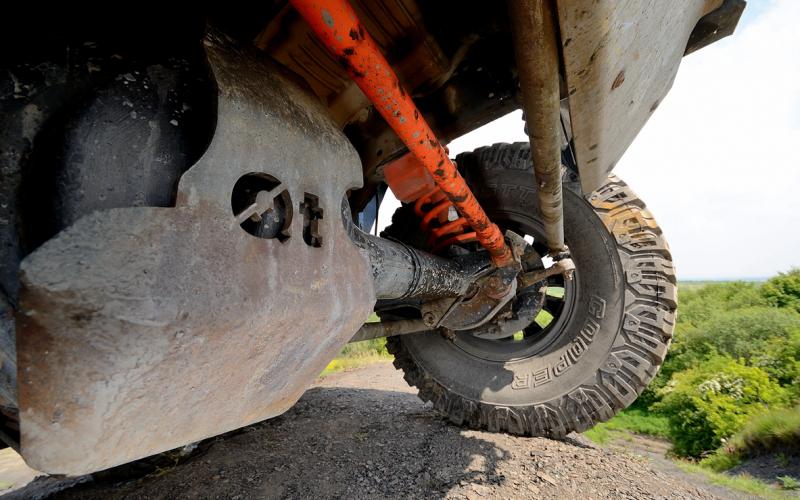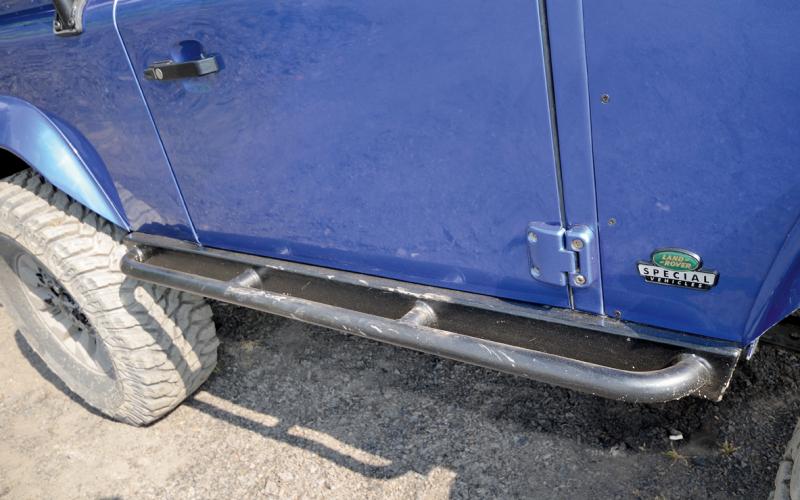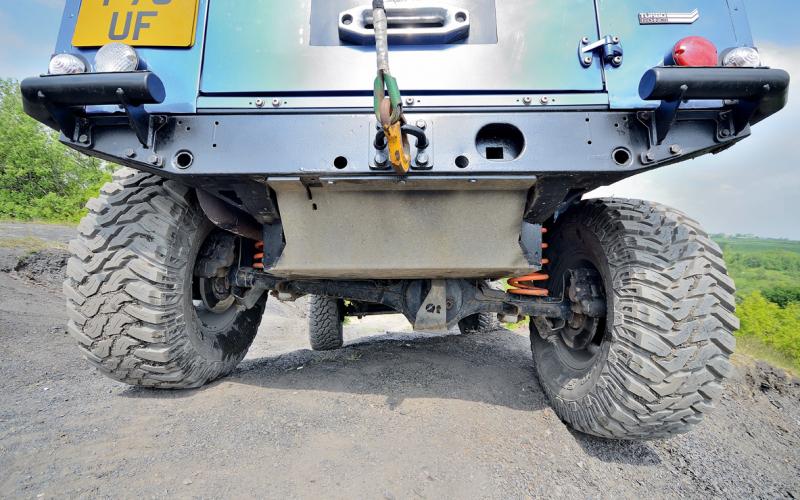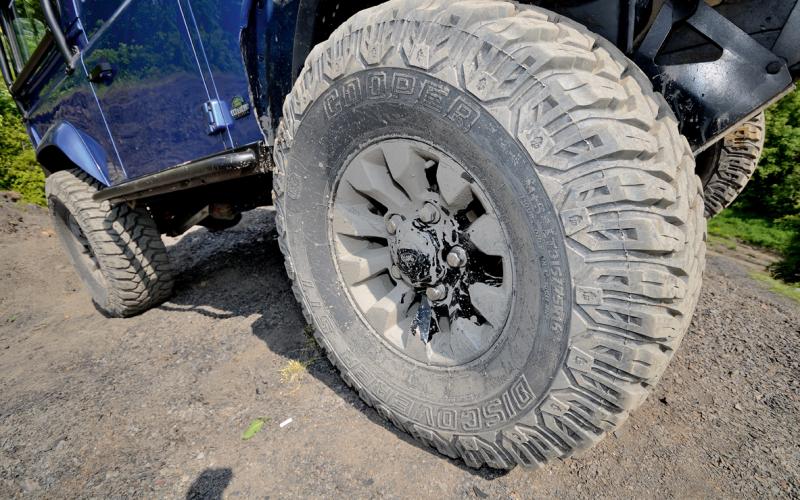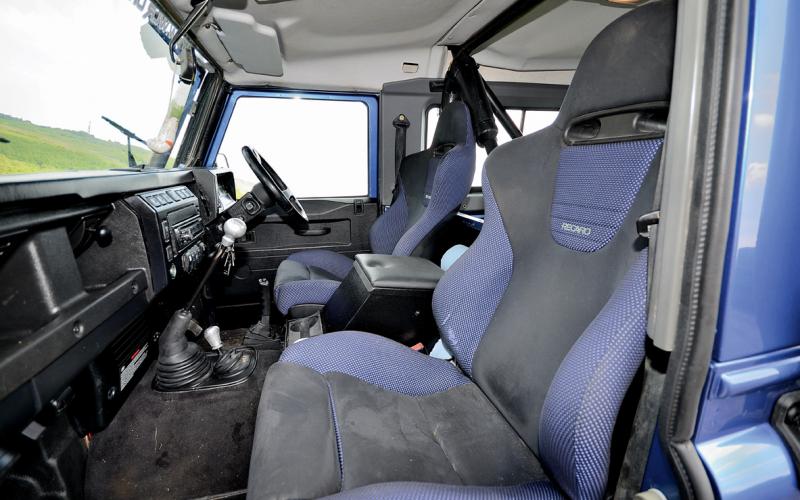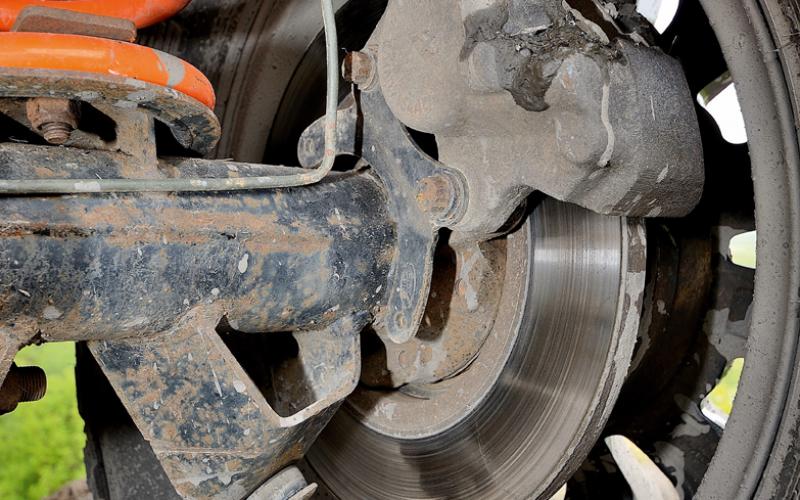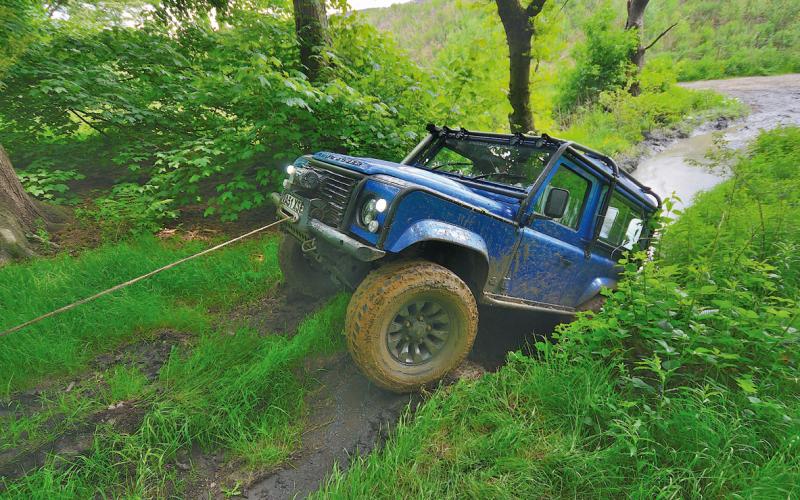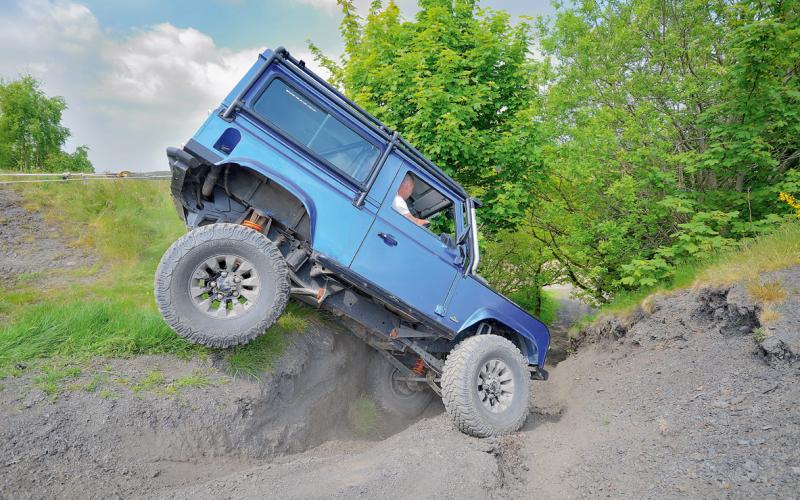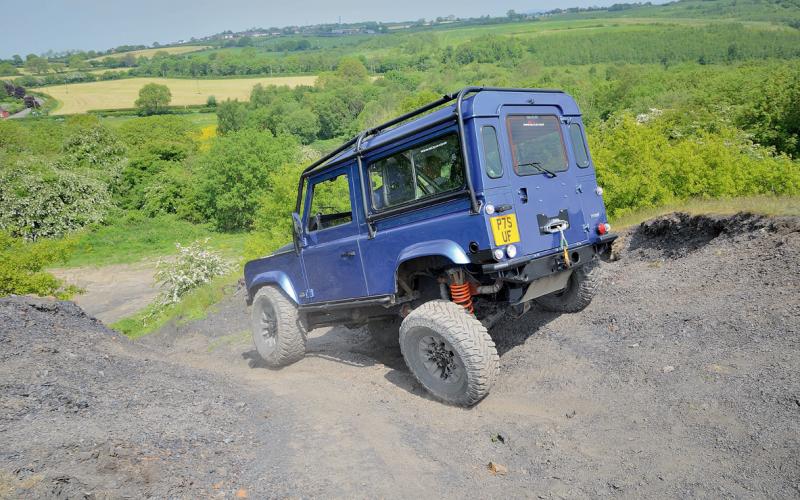 <
>
When we vowed never to feature another shiny in Total Off Road, we reckoned without Ade Bayley and his spectacular TD5 90. Its detailing and presentation put many a show car to shame – but he's not scared to push it big-time when it comes to what it was built for. Which is more than just posing on the street…
When you're driving down the street and you see a really nice, clean, straight Land Rover coming the other way, admit it… you assume it's a tart's handbag. Even if it's all modded up, if it's not all dented up as well, or at least covered in crud, you make a snap judgement about the bloke behind the wheel.
If it looks as if it's actually been cleaned in the last six months, that just makes things worse. And, God forbid, if it's actually shiny…
The Land Rover you're currently sneering at could be Ade Bayley's 90. If it is, the last laugh is very much on you. Because yes, it's really, really straight. Yes, it's finished in a very funky paint colour. And yes, it looks like it's just been cleaned. Polished, even. But yes, oh yes, it's an off-roader alright. And yes, too, it was built not bought. All the way up from the chassis.
This 90 is the fourth that Ade has owned, and between them they've seen him through from passing his test to the present day. His first ever car was an old 90 from the 1980s that had had a 300Tdi put in it – 'that was probably a good thing,' he says, 'as it didn't go very fast!'
He'd already been off-roading for a few years before this, so needless to say he was soon at it in his Landy. 'Like a typical teenager!' What that says about him now, in fact what it says about all of us now, we're not sure. But anyway, he threw on a winch, a snorkel, a roofrack and a set of off-road tyres and that was about that, modded enough to have fun if not exactly to turn the world on its head.
The years have come and gone since then, and so have a variety of everyday vans and cars, but Ade has always had a 4x4 in his life. And the 4x4 has always been a 90. Work has brought him into contact with a supercharged Range Rover, which is nice, but it's also brought him into contact with how much it costs to run a supercharged Range Rover, which is anything but. 'Parts for a 90 are cheap,' he says, 'and I've always got access to an abundance of them.'
The reason for this is that Ade's not just a Land Rover man, he's a Land Rover pro. Having spent the first part of his career as an electrician, he's recently set up in business as a co-director of WLR UK Ltd. The company already has an established line in parts going on, and at the present time it's in the process of setting up on the servicing and repair side.
It's a pretty new venture, then, but Ade and his colleagues have already given up on one line of business. That's the line that saw his Land Rover come to light in the first place, which saw them build whole vehicles from parts and get them stamped up with age-related plates through the DVLA points scheme.
As is the way of things when something works and the red tape merchants decree that clearly, it mustn't, they've now had the door slammed in their face on that one. But the real reason for knocking it on the head is that there's more money to be made from just trading in parts. When you can buy a duff old Landy for, say, a couple of grand, strip it down for bits and flog them off for a grand more, where's the logic in buying a load of parts and doing a stack of work to build them up into a truck, even a good one?
That, however, is what Ade did for himself. He already had a 90 at the time, which he'd had slammed and remapped to 205bhp at the wheels (settle down, he's redeemed himself with this one), but then his mate got hold of a body and he started getting ideas.
These involved a galvanised chassis (an original which he had done, rather than an aftermarket one) and the engine, transmission and axles from a 90 he bought in as a write-off. Put that little lot together, add in some cool extras like a Gigglepin twin-top winch, Challenger 4x4 front end and a couple of roll cages, and what have you got? One very fit hardcore Landy ready to be ragged mercilessly in the company of Ade's no-compromise
off-roading mates, that's what.
Yes, a couple of roll cages: you did read that right. On the inside is one from Challenger 4x4, which is there to keep the body up if the off-roading gets a bit too lairy. On the outside is a full Safety Devices job that lets the truck lean into whatever trees cross its path without ending up looking like a recently emptied bag of crisps.
That's a lot of protection (and weight), and there's plenty more besides, but as we mentioned above this is a Landy that's done its share of winch challenges. Bish bosh, bye-bye door and roof, etc etc.
Now, we mentioned that Ade already had his remapped street machine. But having decided that to be fair, you don't need two 90s when they're both cool, he decided to straighten this one out a bit. Off went the fast one to a new home (not that you're looking at a slow 90 here either, with a Turbo Technics variable vane turbo, IRB intercooler and Stage 3 map warming it up to about 180bhp), and into the garage went his off-roader for a bit of a spruce-up.
This involved replacing the beaten-up panels with, well, ones that weren't. What they also weren't was the right colour, though, so it was respray time. Being a man who likes his motors to look good, Ade chose a nifty metallic blue, setting it off with a set of sawtooth alloys from much later in the Defender's model life, and the result is what you see. Clean, shiny, beautifully presented but still every inch a hardcore off-roader. The 35" Cooper Discoverer STTs wrapped around those groovy rims are his road tyres, by the way – he's got a set of Silverstone Extremes for off-roading, but he left them at home for our photoshoot because 'they're on horrible wheels.'
If you're still sneering, more fool you. Lots of people build 4x4s to this level of extreme preparation, but how many pay as much attention to the details as Ade? Inside, a leather steering wheel and stainless gear knobs set off a cabin featuring perfectly colour-matched seats from a Mitsubishi Evo XII. And at the back, a Warn 8274 pays out through a perfectly shaped postbox slot cut in the skin of the rear door. 'I've lost count of the hours I've put into this 90,' he admits – but every time he climbs aboard, we reckon he remembers why it was all worth it.
The fact is that really, this is two trucks in one. It's a very well developed off-roader, and it's a very well presented daily drive. As always, there are compromises to be made in life, and Ade admits that now it looks so good, perhaps he's not going to go in so hard when his mates are throwing their own 90s into the woods. But he also admits that when that time comes, perhaps he just will anyway.
So, you might see this Landy one day in the future. And it might be looking sleek in the urban jungle, or it might be looking scratched and dented in a wood somewhere. Either way, one thing is in little doubt. The fourth 90 in Ade's life will still be very, very cool.
WARN 8274, 90, DEFENDER, BOWMOTOR 2, SAFETY DEVICES ROLL CAGE, IRB DEVELOPMENTS TD5 TUNING, CHALLENGER 4X4 SNORKEL, DECARBON SHOCKS, EXTREME 4X4 SPRINGS, CHALLENGER 4X4 CAGE, CHALLENGER 4X4 TUBULAR FRONT, MANTEC TANK GUARD, COOPER DISCOVERER STT
Share this article