The Real Deal
Originally Published: June 2010
Words: Tim Gibson
Pictures: Steve Taylor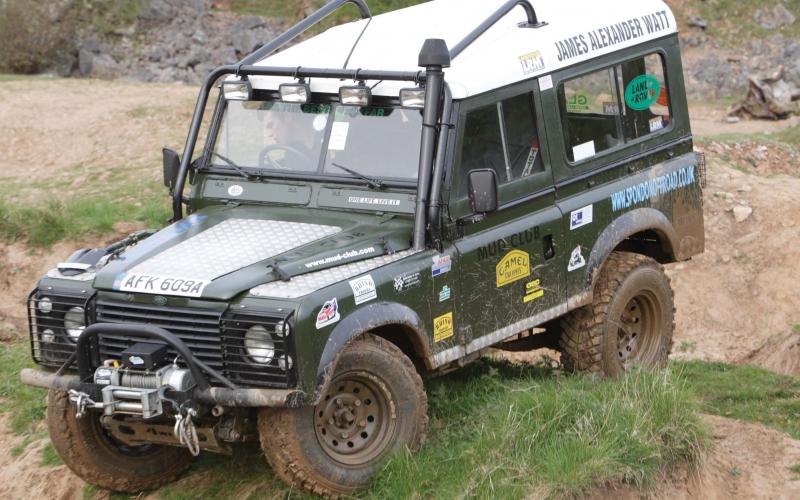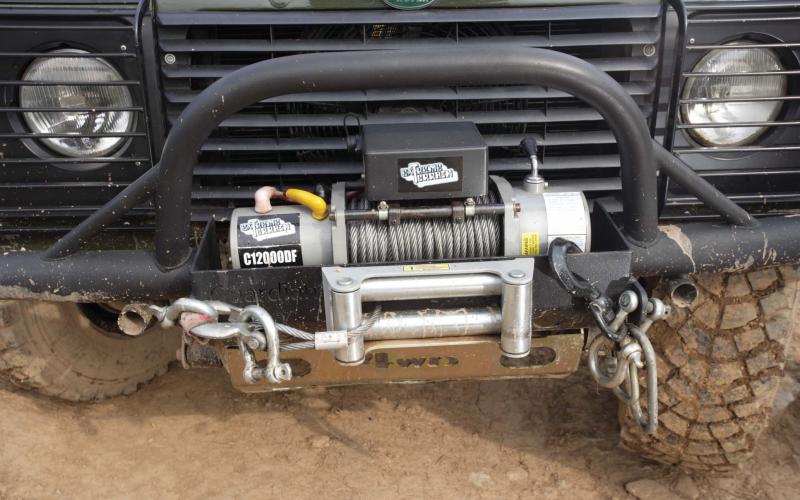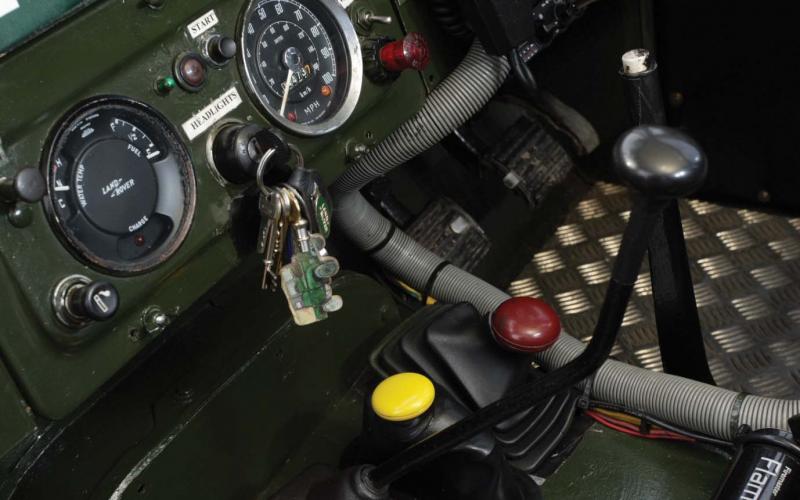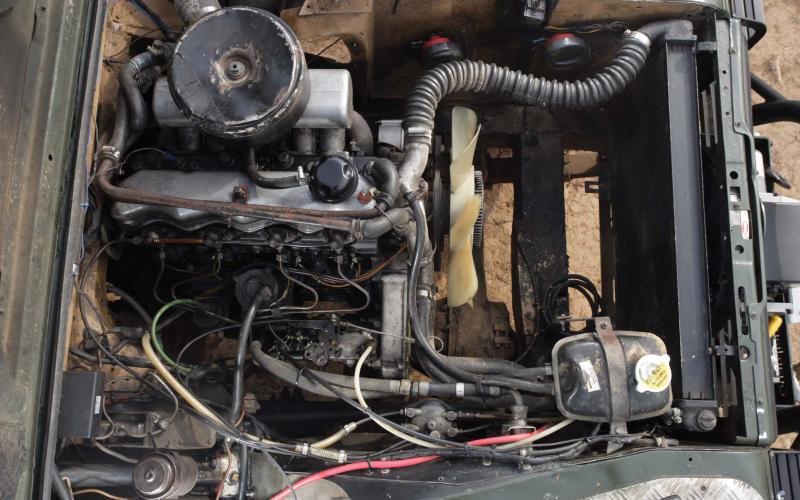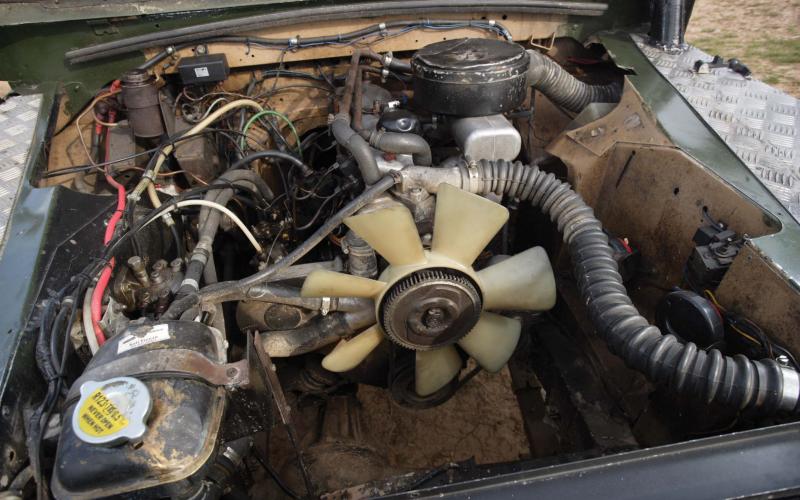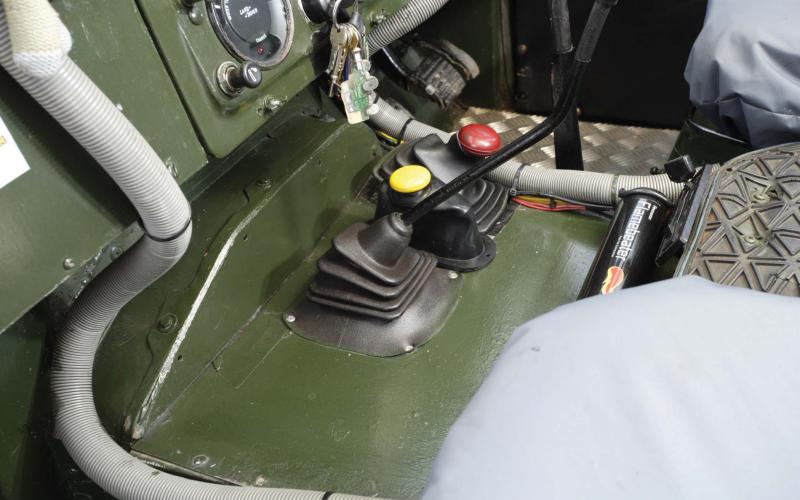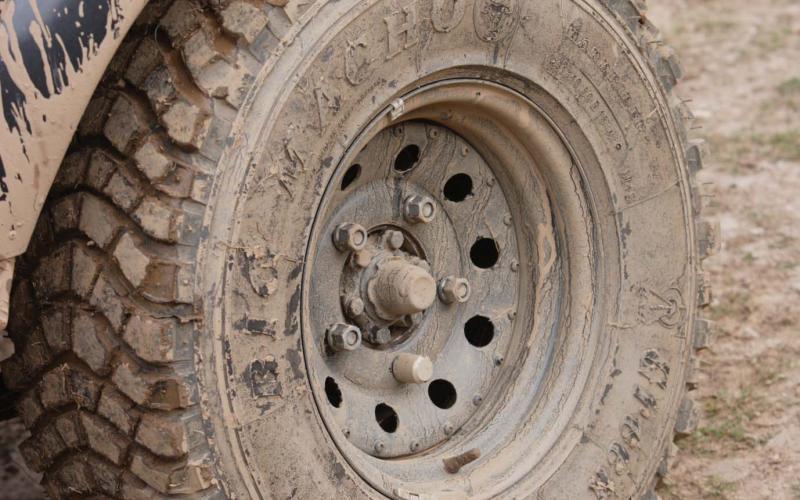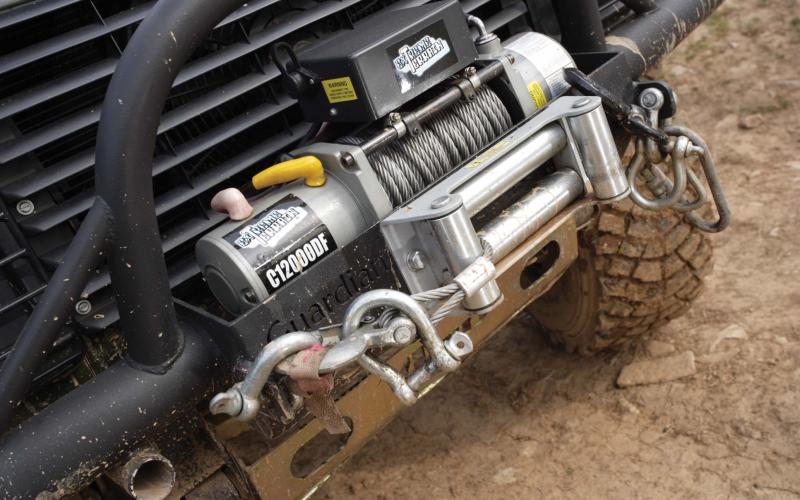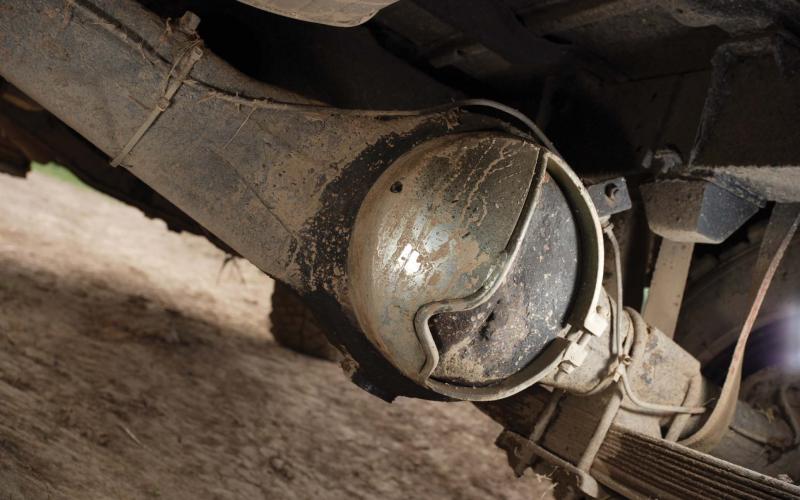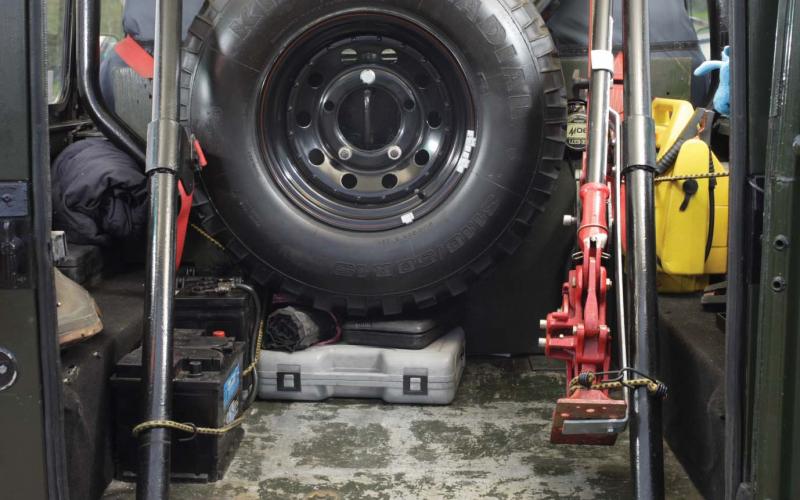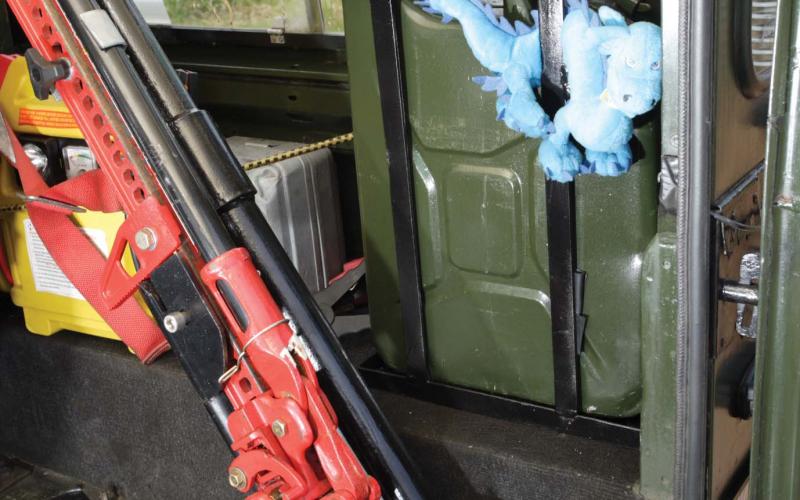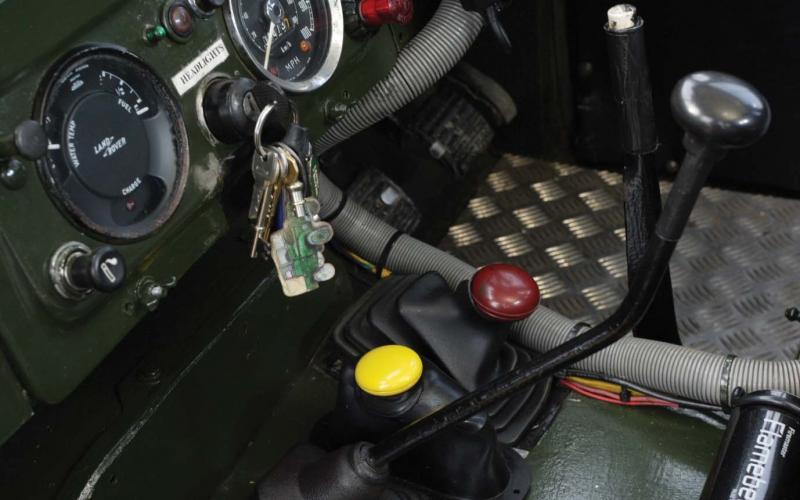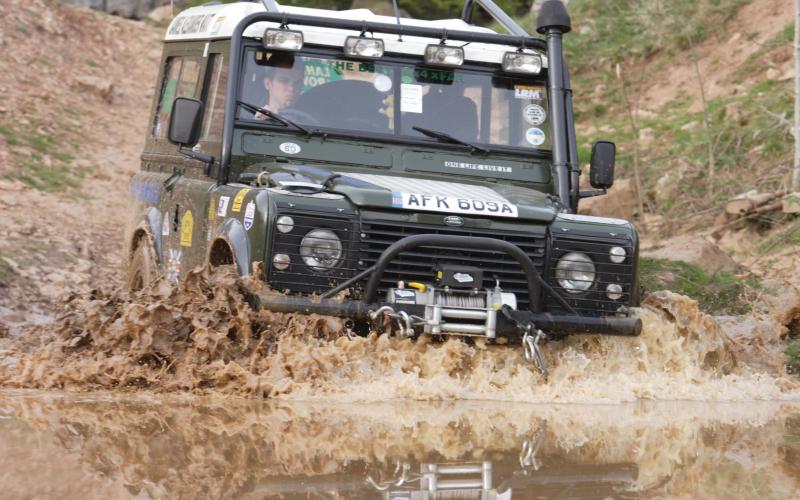 <
>
Want to see a prime example of a real-world Land Rover? Look no further than James Watt's Series IIA. It might still have its original leaf springs – but it's not short of a trick or two in the rough stuff.
If choice is the basis of free market economics, then we have reached its zenith. In fact, there are so many options available to us in almost any sphere of life that we are in danger of being overwhelmed by them.
For example, if I want to watch telly in the evening, I can choose between something like 56 channels. Similarly, if I go to the cinema, I might make a selection from a list of 12 or so movies… and then I'll have to decide whether to watch them in 3D or 2D.
It's the same in coffee shops, where I can choose between all manner of caffeinated treats with varying quantities of milk and froth. And that's before I've decided between brown sugar, white sugar, sweetener, cinnamon, chocolate sprinkles and all the other options for making my drink less bitter.
It's really no wonder that many of us end up making highly unimaginative choices in response to the wealth of opportunities that lie before us. For example, I always ask for 'white coffee' in Starbucks, and generally don't bother seeing what's on the TV beyond the first four channels. As for the cinema, I can't remember the last time I even went near the place.
Sometimes, though, keeping things simple is more than just a reaction to our consumer-driven society. And James Watt's Land Rover is a case in point.
We all know that when it comes to off-roaders, Solihull's vehicles are among the most modifiable of all. What is more, there is a plethora of businesses that centre on providing green oval fans with everything they could possibly wish for in terms of accessories and upgrades.
So as any enthusiast will tell you, resisting the temptation to completely transform your Land Rover is one of the hardest things of all. But as James has found, there is a certain integrity to be had in retaining as many of the vehicle's original components as possible, while making changes to the things that really matter.
To describe James's Series IIA as a 'hybrid' is to use something of a misnomer. Although its front end has been updated to give it the flush front grille of a 90, its technical spec is by no means a sell-out to the coil-sprung age.
Indeed, with standard leaf springs used at both ends, you'd never guess from lying beneath this vehicle that it is frequently mistaken for a Defender. But that's the truth of the matter, which just goes to show how appearances can be deceptive.
One thing that can be said of the vehicle is that it's a bit of a looker. When you consider that James uses it primarily as an off-road plaything (he has a 'normal' car for everyday use), it is surprising to see how straight the panels are. Lode Lane purists might prefer to see the cutesy front lights of the original Series IIA, but for his part, James rather likes the more contemporary feel created by the nose-job.
When James purchased the Land Rover, a V8 engine had been fitted in place of the original 2.25-litre diesel lump. This gave the vehicle a pleasant purr, but James was keen to secure the reliability and low-down torque of a diesel engine. He opted for a 2.5-litre normally aspirated unit, taken from an early 90. 'This engine was also used in early Leyland Daf Sherpas,' James remarks, 'so it is inevitably fairly bullet-proof.' Until you add a turbo, obviously – which James has not.
The engine has certainly proved itself in the IIA, and James has no qualms about having swapped the thirsty V8 for a doughtier lump. The diesel unit matches the feel of the car much better, as well as providing enough of a rumble to sound like it belongs with the original Series chassis. And when it comes to on-road use, the 68bhp the engine generates can at least spirit the Land Rover along at an acceptable pace.
Even when you're keeping it simple, however, there are still bound to be complementary modifications you need to make. Marrying the standard Series IIA gearbox to the 2.5-litre engine is an obvious one here, but James did it himself and didn't encounter any unexpected obstacles on the way. 'It's never going to be the fastest or smoothest vehicle,' he jokes, 'but it feels pretty strong.'
When the bulk of your time in a 4x4 is spent off-roading with organisations like Mud Club and the Buxton and District LRC, it's good to know your Land Rover has a feeling of impregnability. James has enhanced this feeling by fitting a few heavy-duty components, and he's pleased with how they're working out.
One upgrade has been use of 109 drum brakes all round, which are used with the single-line system that featured on all 88-inchers. Because these drums are slightly larger, they give a bit more stopping power to the 31-inch tyres.
Said tyres are 31x10.50R15 Greenways, fitted on 15-inch modular rims. The Land Rover does not wear a suspension lift, so the oversized rubber-ware has been made to fit by means of some modifications made by James to the bodywork. A 31x10.50 tyre is the same height as a 7.50x16, after all, but it's a lot wider; to accommodate this, the rear wheelarches were cut away in order to prevent fouling and wheelarch spats have been fitted in order to maintain MOT compliance.
Fortunately, James is pretty handy at working on the Land Rover himself. He's a qualified oak furniture maker by trade, and he brings his practical skills to bear on his off-road hobby, calling in help from like-minded friends when the need arises.
A corollary of working on your own vehicle is that it takes a fair amount of time to get anything done. James has worked on and off for four years in order to get the Land Rover to the stage it is at now – but he's happy with that, and doesn't have any particular plans for making future changes to its set-up.
The modification he's happiest with is the Champion 12,000lb winch that he fitted to the vehicle's front end. This is mounted on a Guardian winch bumper and has significantly enhanced James' options when it comes to mud-bashing; now, of course, he can try stuff he'd once have had to avoid, knowing that if he doesn't make it, at least he can haul himself out of the mire.
So as to avoid sustaining unnecessary damage during his forays off-road, James has bolted a steering guard beneath the vehicle, with the idea that this can get damaged in place of the Series IIA's mechanical components. A similar philosophy lies behind his decision to fit front and rear differential guards. He's also fitted light guards at both ends, in order to protect against the ill effects of loose branches and stones.
That's not to say James is careless when he is behind the wheel. He does like the security that body armour can bring, however – something that lies behind his decision to fit a roll cage. With hindsight, however, he'd like to revise this aspect of the Land Rover, and give a bit more thought to the way it is mounted inside the rear load area.
Notwithstanding these reservations, James is pleased to have the security that comes from having a few feet of tubular steel above your head in the event of things going awry. The cage also provides a useful mounting point for the four auxiliary lights. Along with a Safari snorkel, these give the Series IIA a workmanlike countenance.
Inside, things are pretty much as you'd expect for a vehicle of this type. A 40-channel CB radio is mounted on the dashboard and a first aid kit and fire extinguisher also have homes within reach of the driver's seat. The high-lift jack is stored internally, as are tree strops and recovery ropes. There's also an isolator switch on the dash, enabling James to control the Kenlowe fan.
Apart from the front grille and headlights, the only other Defender component used on the vehicle is its fusebox. Everything else is either standard Series fayre, or additional equipment which is intended to enhance to the vehicle's abilities off-road.
Despite the modifications, then, the mechanical specification of this car remains surprisingly close to how it was when it left the factory over 40 years ago. James has resisted the urge to change stuff just for the sake of it; instead, he's followed a different path.
This means that his Land Rover retains the deceptive simplicity that is one of its finest characteristics, while featuring off-road gear that effectively enhances its performance away from the asphalt.
Far from being overwhelmed by the wealth of modifications lying before him, James has kept things relatively straightforward. It's a lesson for all of us to ponder in this choice-ridden era. We could do it over a cup of coffee sometime. Or maybe we could have a latte. Then again, perhaps you'd prefer a cappuccino…?
KENLOWE FAN, CHAMPION WINCH, SERIES IIA, SERIES LAND ROVER, GREENWAY MACHOS
Share this article