True Colours
Originally Published: May 2012
Words: Graham Scott
Pictures: Steve Taylor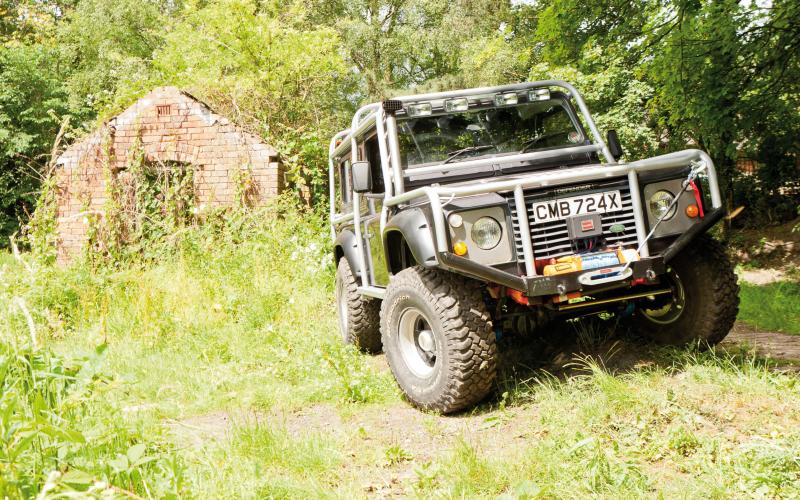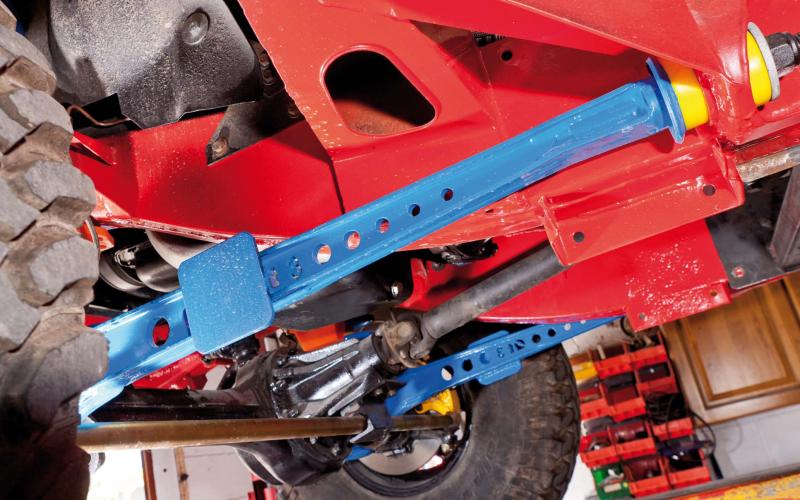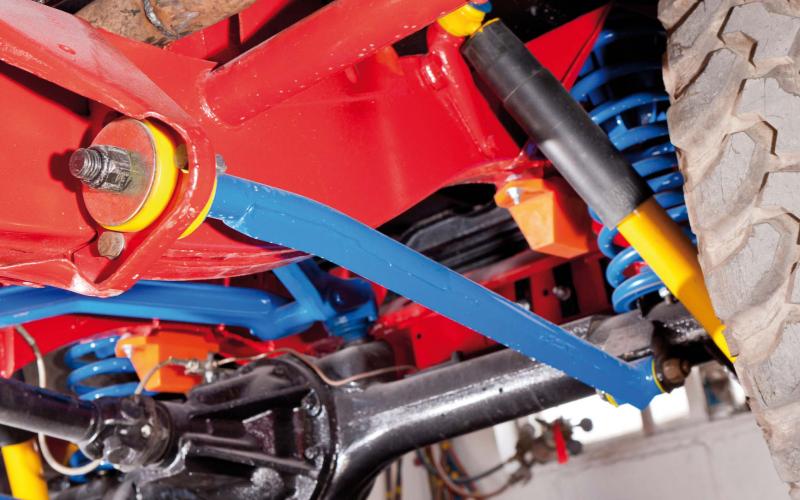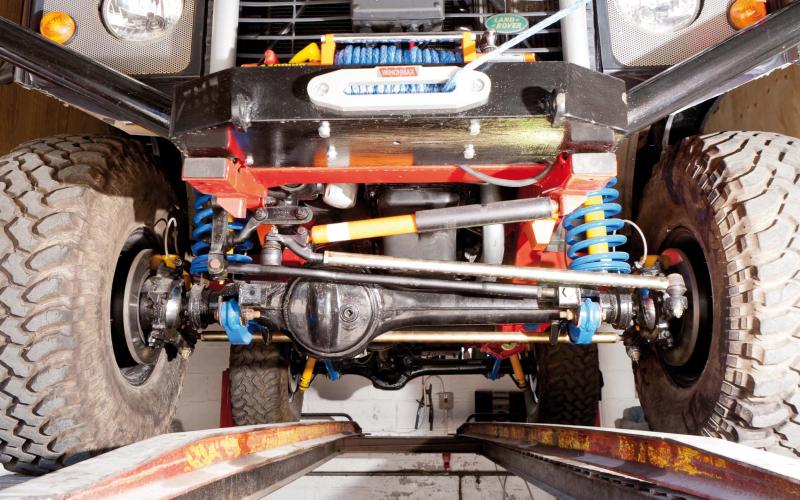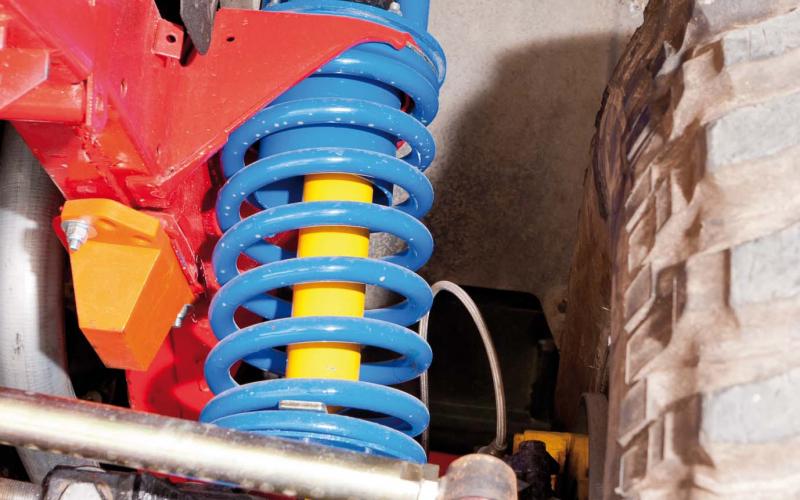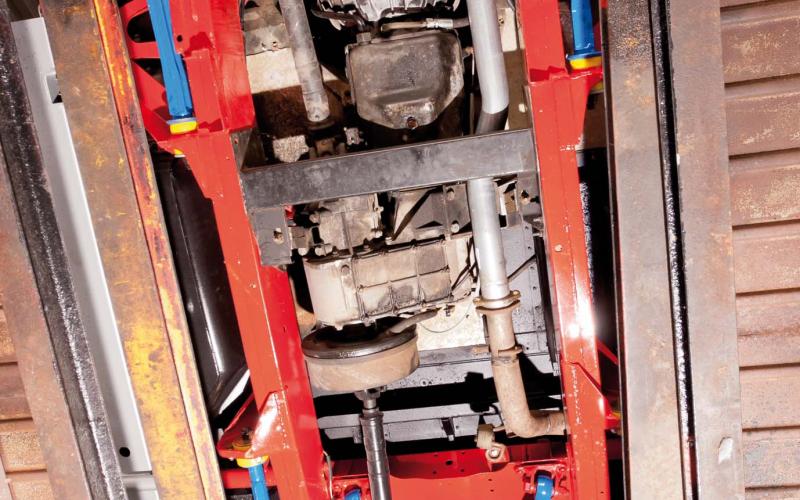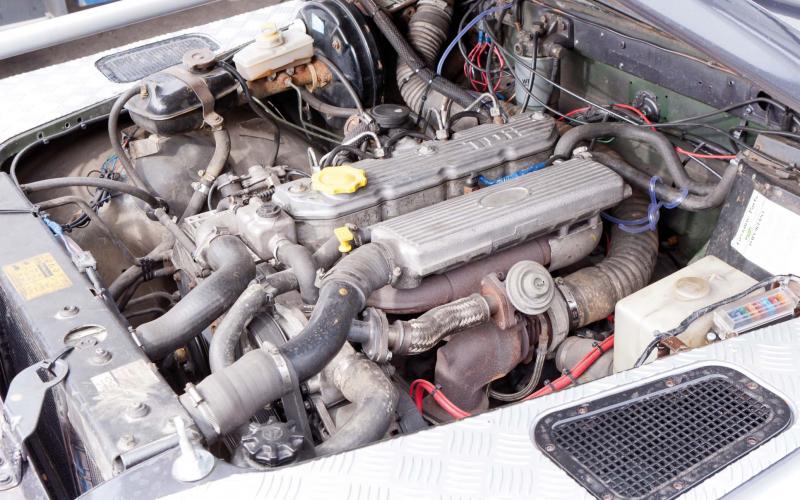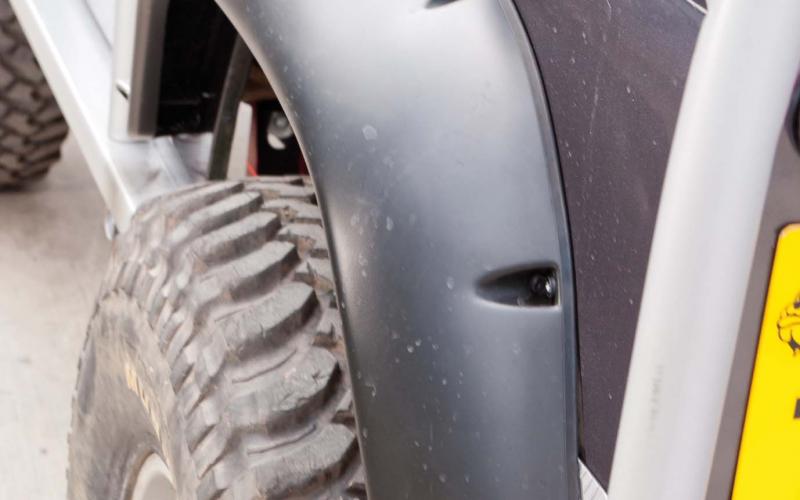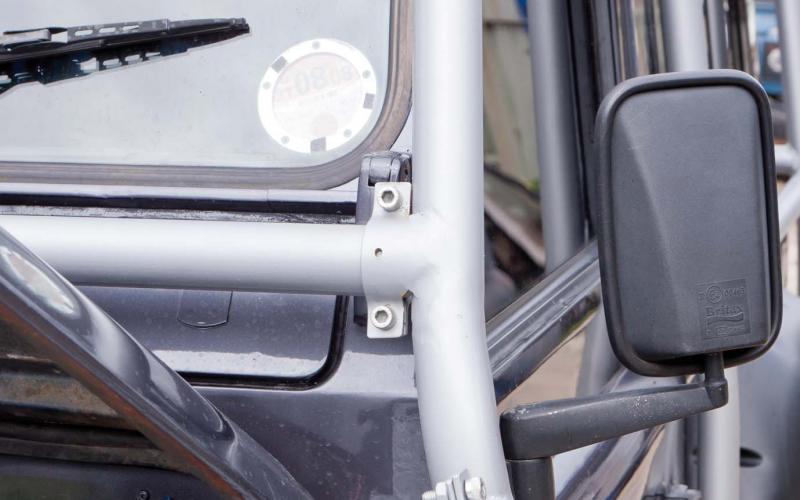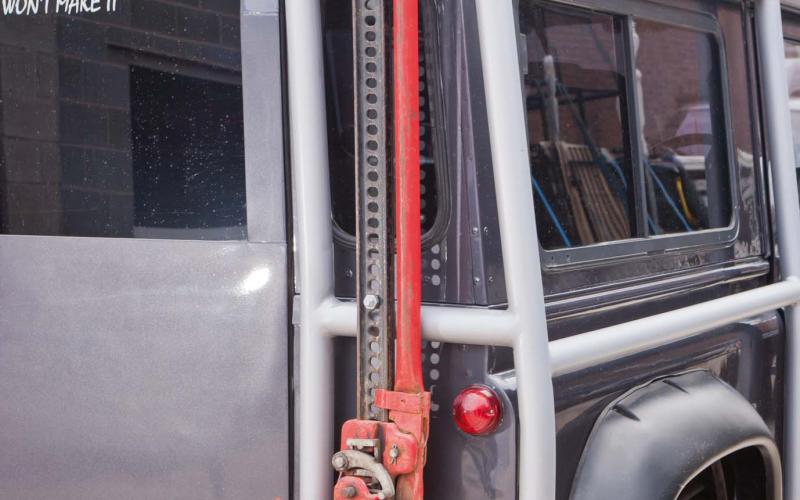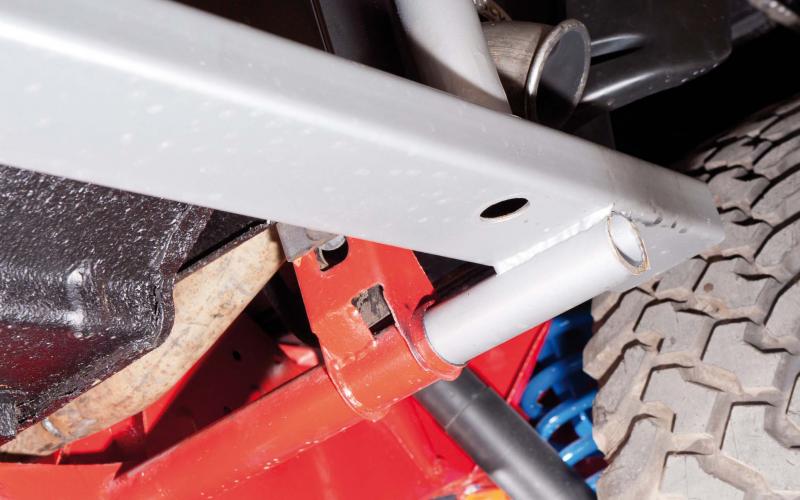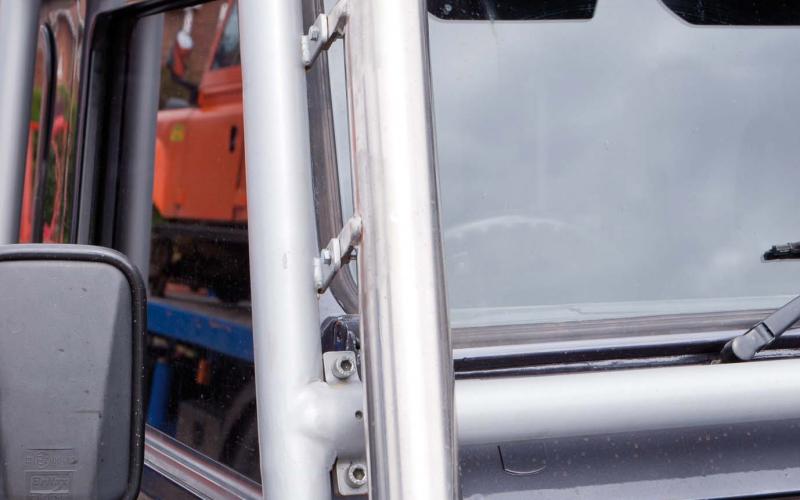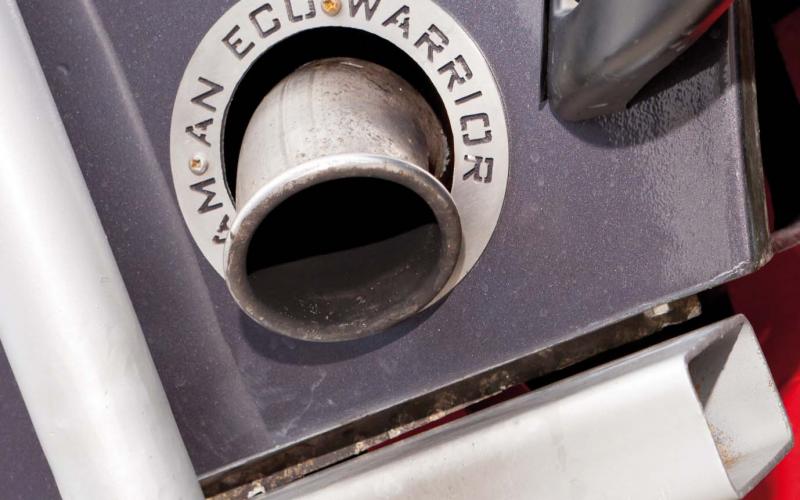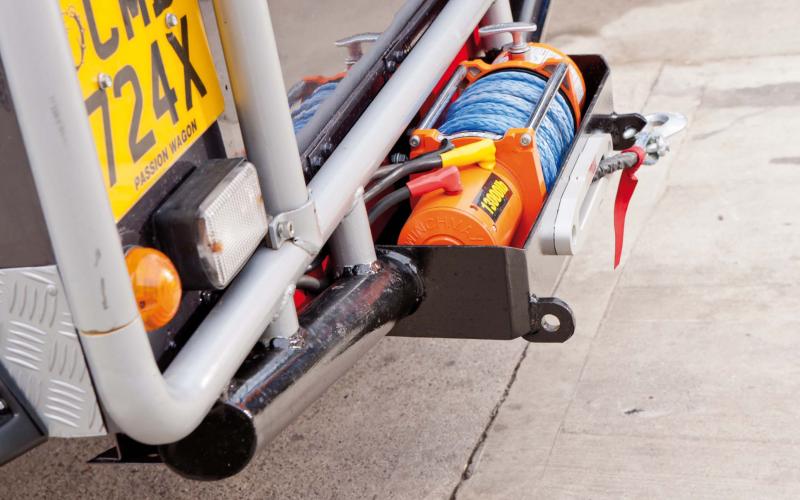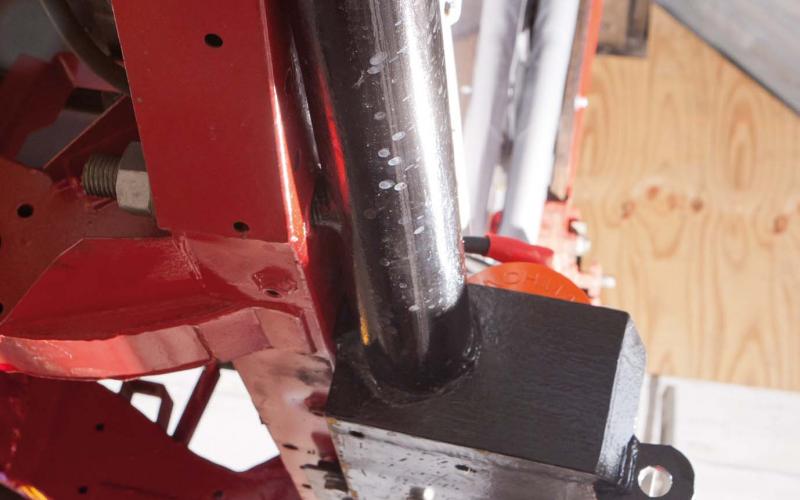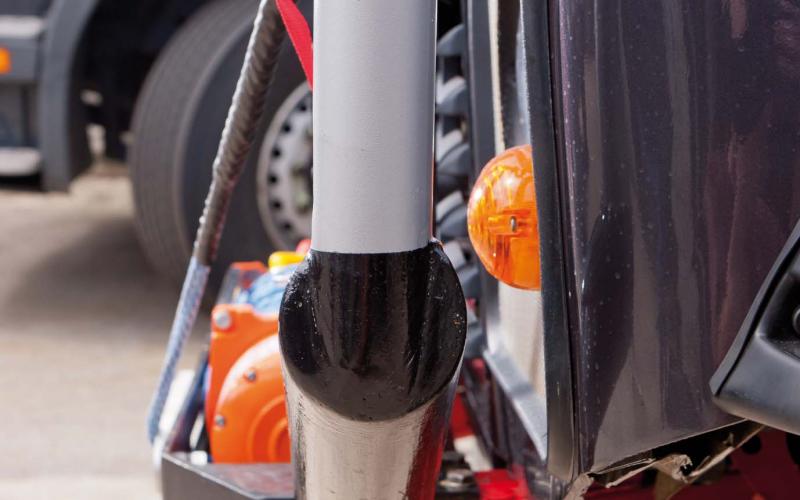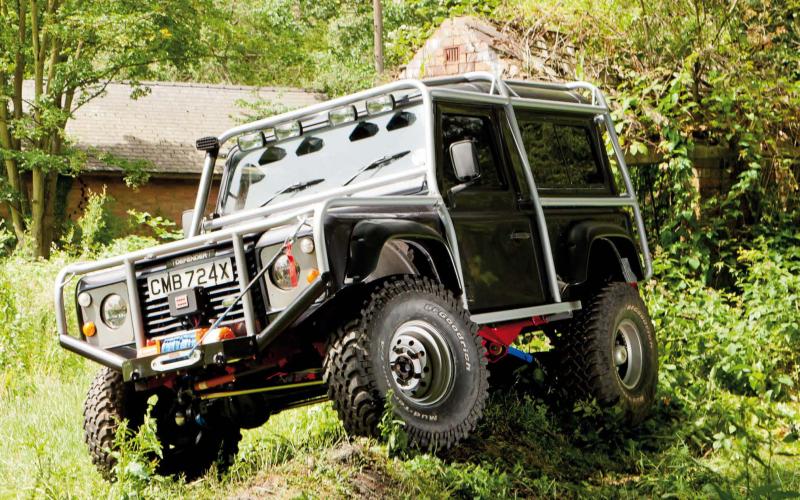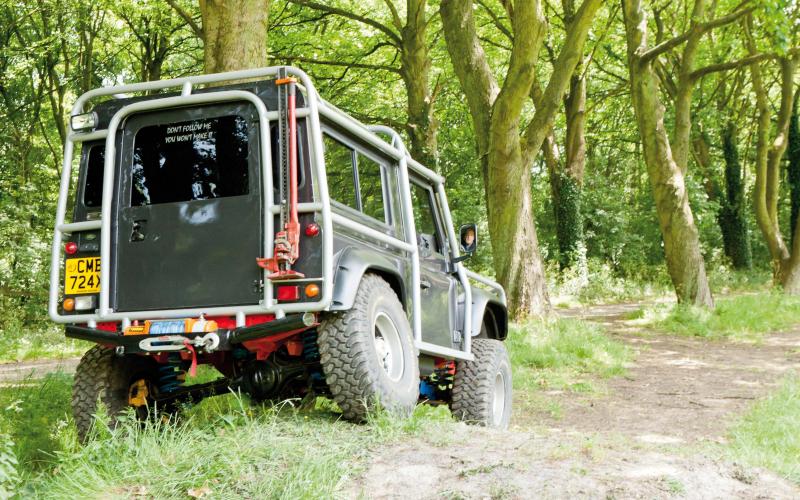 <
>
When Brian 'Scotty' McIvor built his 90 from scratch, he painted it grey with a grey roll cage. Don't be fooled, though. Because when you get underneath it, this Land Rover is very colourful indeed.
Some years ago, the editor of this magazine lived in the middle of Nottingham. Back then, he was, by his own lame standards, a bit of a health freak. Every day, he'd head off on his mountain bike, punish himself for a couple of hours and finally gasp his way home, sweating and cross-eyed with pain, along the side of the River Trent.
This is relevant because as he neared the city, he'd pass the Pork Farms Riverside Bakery. And his tired, troubled soul would be tortured by the smell of freshly baked pork pies wafting up his distended nostrils as he fought to keep his pedals turning.
The man responsible for that smell is Brian 'Scotty' McIvor. Sort of, at least. He's a night-shift maintenance engineer at the bakery, and we have to assume that unlike the editor, the smell of porky snacks being baked to perfection doesn't bring him out in tears.
Now, a night job in a factory would be enough for most of us. But not Brian. He also runs his own engineering company specialising in the removal and installation of machinery. Plus he runs a light commercial repair garage. He got a Mr Busy award, but couldn't make it to the prizegiving ceremony as he was far too busy. 
By the way, his garage, in nearby Ilkeston, welcomes special builds. Since, in Brian's words, 'something that is interesting is cool to work with'. Here endeth the plug.
Despite being gainfully employed, and being nicknamed Scotty, and having a surname of McIvor, Brian actually grew up in Wales. 'I was living in the valleys, in a small village, and the forestry was less than a mile away from my home. I spent most of the six-week holidays off-roading in the forestry with motorbikes.' At this stage he was only about 13 and was living in the village of Gilfach Goch, a name that sounds like you've just swallowed a fishbone, if not the entire fish.
As he grew up, Scotty displayed an unnatural predilection for converting perfectly ordinary Land Rovers into traybacks and bobtails. So when it came time to pick a project vehicle, guess what he chose. The subject is a Defender 90, to be precise.
Why? 'Because it's easy to replace the parts when they're damaged, and it comes completely to bits so there's no worry about denting the roof or a rear quarter panel. You can change it easier than on the Disco, so I did all the work myself, with some help from my mate Big Tim Barron.'
Naturally he didn't choose all of a Defender, just parts of one, as he explains: 'I bought the Defender for a grand after someone had stripped it, and had had the chassis shot-blasted and coated with red oxide primer. That's as far as they'd got so I built it from scratch. I didn't plan it that way but it went together rather quickly as I have lots of Defender and Disco parts at my yard, after years of messing about with them.
'The 90 also had a 200Tdi engine with it, and a gearbox in bits, so I went out and bought a 1997 300Tdi Discovery for the engine and box. Mind you, the bloke wasn't too happy when I told him he could keep the road tax as I was going to cut the Discovery up!' Ingrate.
Since Scotty clearly has a bit of the Welsh bard in him, we'd better let him continue with his epic tale in his own words. 'So a pair of the 300Tdi Discovery axles was stripped and cleaned, with new bearing seals. The discs and pads and the calipers that came with them were cleaned and painted bright yellow. The front swivels were also stripped and rebuilt. The chassis got post office red paint and off I went. I had been collecting stuff ready for a build but wasn't sure what to fit them on!'
And now he was sure. He also had a thing about bright colours, as red, yellow and blue are in primary position throughout the build. Clearly a Personal Colour Analysis of Brian would be a fascinating thing, particularly as those bright colours are then cloaked in a skin of metallic grey.
What do we learn here about his innermost desires? Fascinating, Brian, fascinating.
Anyway, dragging ourselves away from Scotty's psyche, we come up abruptly against his dislocation cones. They're fitted front and rear as part of a 2" lift kit. All the suspension was polybushed, with extended bump stops fitted as well. Along with these went cranked rear arms and front correction arms, heavy-duty steering bars and an adjustable panhard rod. The front arms got flat plate for extra protection and both the diffs got new guards.
He also fitted a new fuel tank as the old one 'seemed a bit rough around the edges', and the brakes benefited from copper pipes all round with extended hoses front and rear. Now it was time for the engine, and for the bard to continue.
'The next thing was the engine and gearbox, which went straight in from the 300Tdi that I'd bought for the transplant. It had an auto box. Why? Just in case I can get the wife out in it one day!
'Next to fit were the bulkhead, seat box, tub, back body and roof, all in one go. Then I fitted the 300Tdi radiator and intercooler, bunged a bit of temporary wiring on and fired it up. I wired most of it up before I put the wings on as it was easier that way, with more room to work.'
Brian kept working industriously away, in between sorting the bread ovens at the bakery and moving large lumps of industrial machinery from one place to another. He made a new exhaust, which was straight-through but also straight out the side. He removed the now redundant clutch pedal and blanked off the hole (he later sold the hole on eBay for a profit) and then fitted the front wings and bonnet, alongside the front end panels. A snorkel went on, 'fitted for later progress.' After this it gets a trifle hazy.
'I'm sure I used a Discovery front prop on the rear', he muses, 'and it went straight on and is still working well now. I also definitely used the Discovery handbrake lever and fitted it beside the driver's seat so that now I don't have to bend out of the bucket seats to reach it.'
The Compomotive alloys that came with the vehicle were shod with some 35" BFG Mud-Terrains that Brian had left over from a Defender he'd rolled a few years before. 'I knew they'd come in handy!' As they do. To give some clearance, he cut the wheelarches as high as possible and also fitted extra-wide flexi arches to keep the tyres inboard. Has that worked? 'It still seems to chuck the mud all over me'.
Over that body went the cage. Cages seem to bring out the cage fighter in many builders, who put more time and effort into them than they do the vehicle it's designed to protect. Scotty isn't quite in that category but clearly he loves his metal tubing. Just a surprise he hasn't painted it a violently bright colour – but then, most of the colourful stuff is hidden away, isn't it, and would only be revealed if Brian and his rig rolled on their back with their wheels in the air. I can feel those of a psychiatrist-like persuasion leaning forward with beady eyes at this point. Back to the cage.
'Do you know', says Brian, 'that it takes 130 pumps on a hand pipe bender to get a 90-degree bend? I've done plenty of pumps! I used a Bridgeport miller to notch the tube out to get good close welds. And it's not scaffolding tube, it's the proper stuff – eight six-metre lengths went into this.
'The cage is mounted on to the rock sliders in two places front and rear, and also mounted on to the front and rear winch bumpers. I've also made it so that it will come off with a little bit of effort, which makes it easier for painting and repairs to be carried out – at a later date no doubt.'
No doubt. And those winch bumpers actually hold a pair of winches. Each is a Winchmax 13,000lb job, and both winches are wound with Plasma rope. They're wired into an Optima Red Top battery which also powers a variety of things including, via an inverter, a laptop. This runs Memory-Map, which in turn is connected to his Garmin Quest. Brian thinks that this system is 'brill', to quote his words, explaining: 'I also have a hand-held for backup, and to save good places we have been and points of interest.'
Inside, amid the standard bucket seats and laptop, it's all pretty spartan, which is just how Scotty likes it. 'The interior is bare metal for easy cleaning. But it does make it a bit noisy on the road on the way to sites.'
Not that he's complaining. 'It's really brill, people look at it when you drive past them or are beside them at the lights. It's a real head turner and I wouldn't change it a bit. I love it!'
HEAVY-DUTY STEERING, DIY ROCK SLIDERS, 90, DEFENDER, ARB AIR-LOCKERS, ADJUSTABLE PANHARD ROD, DIY ROLL CAGE, BF GOODRICH MUD-TERRAINS, WINCHMAX WINCH, OPTIMA RED-TOP
Share this article