Unconventional Wisdom
Originally Published: June 2014
Words: Paul Looe
Pictures: Harry Hamm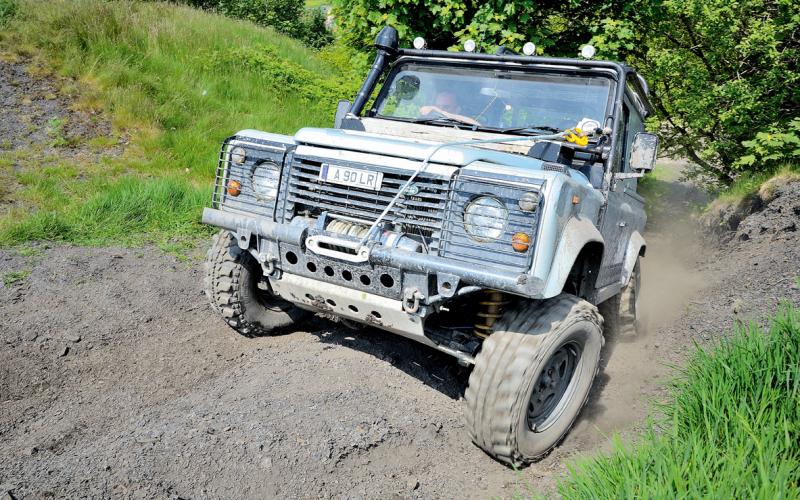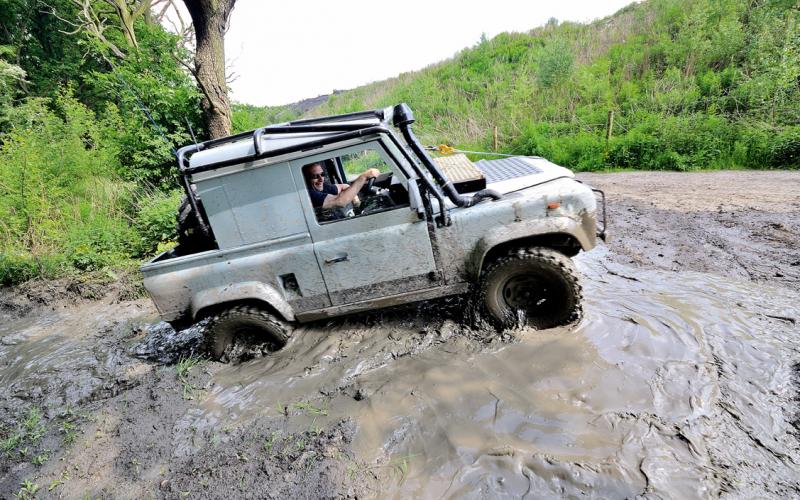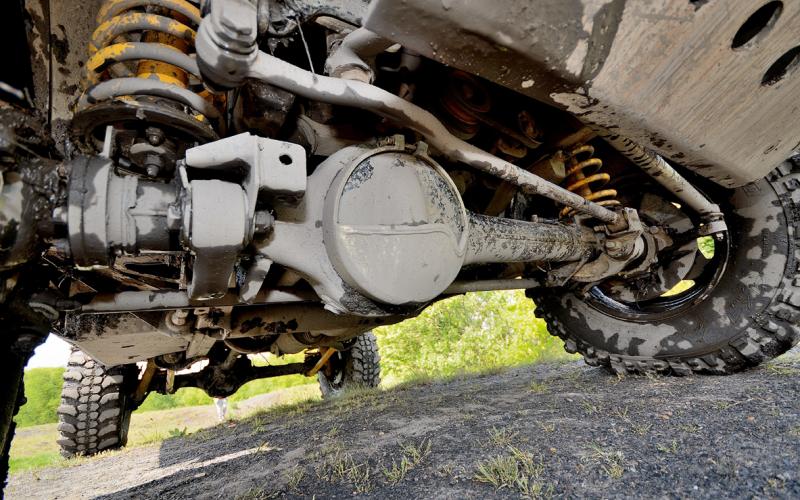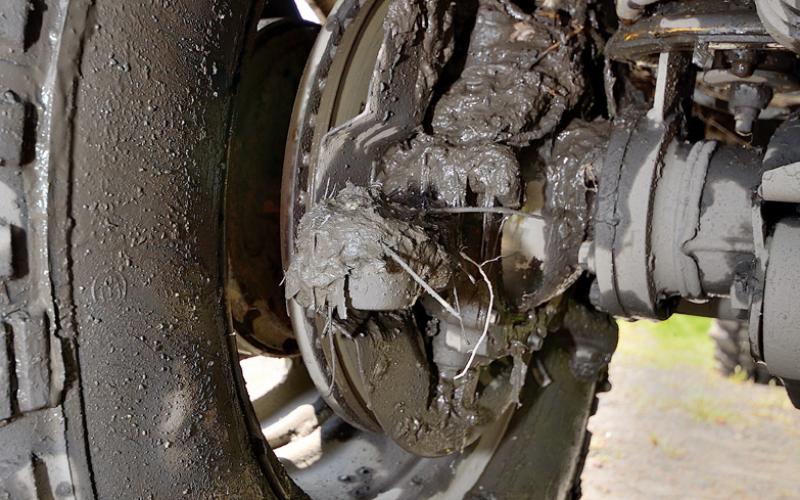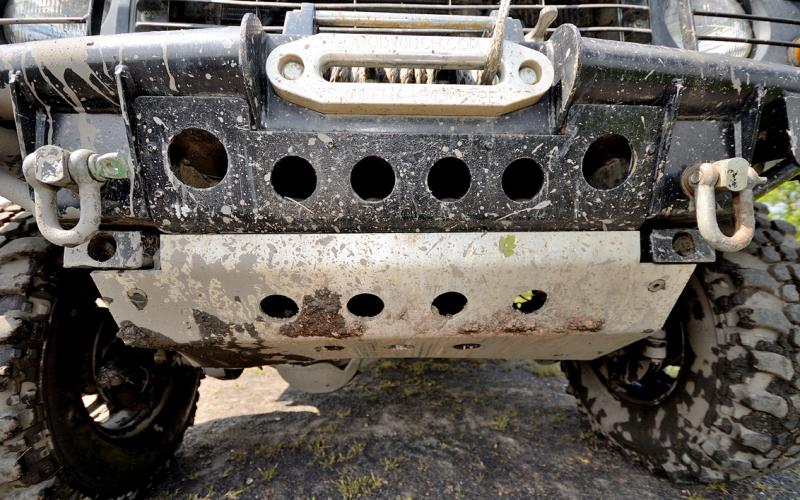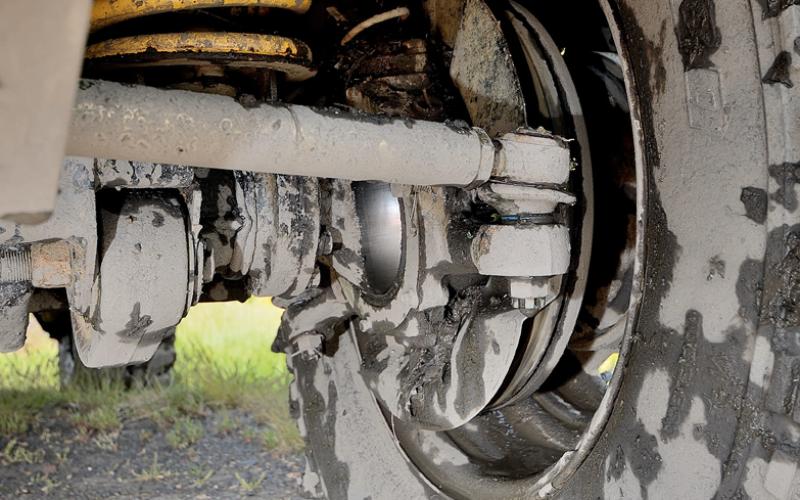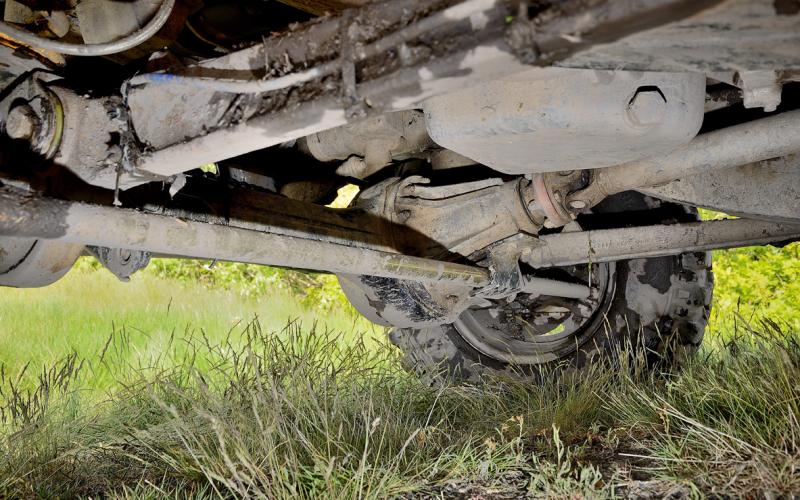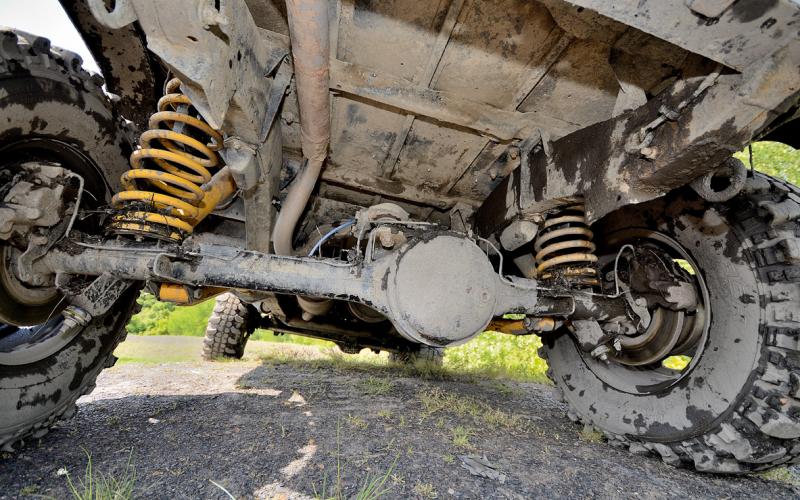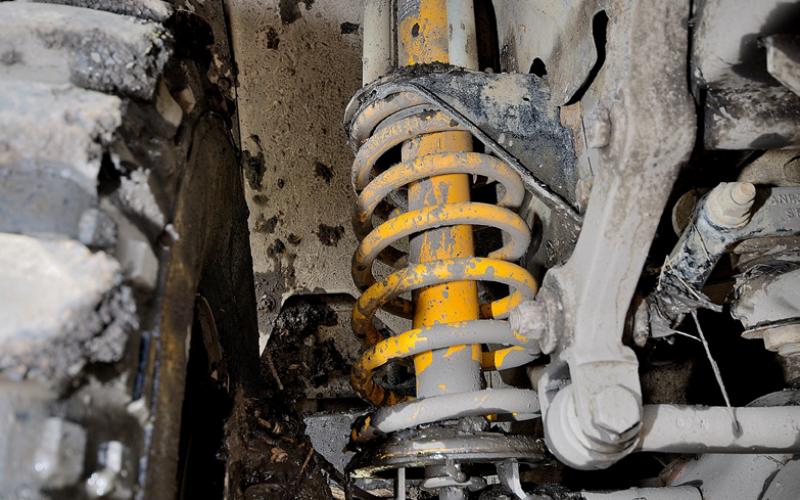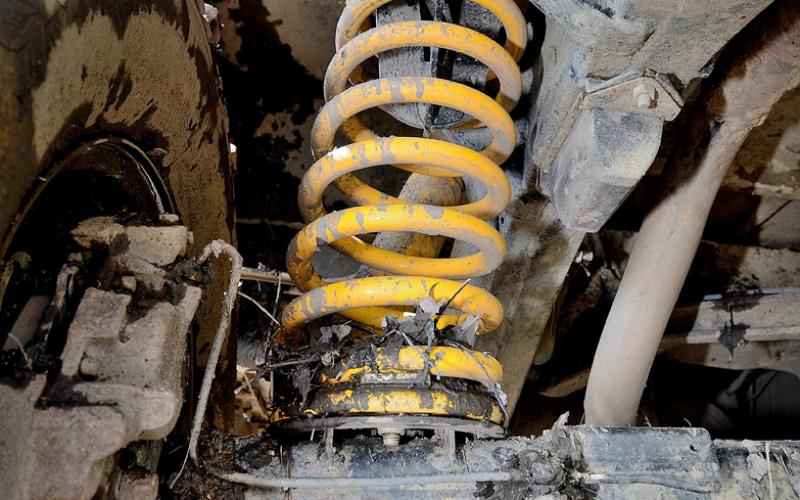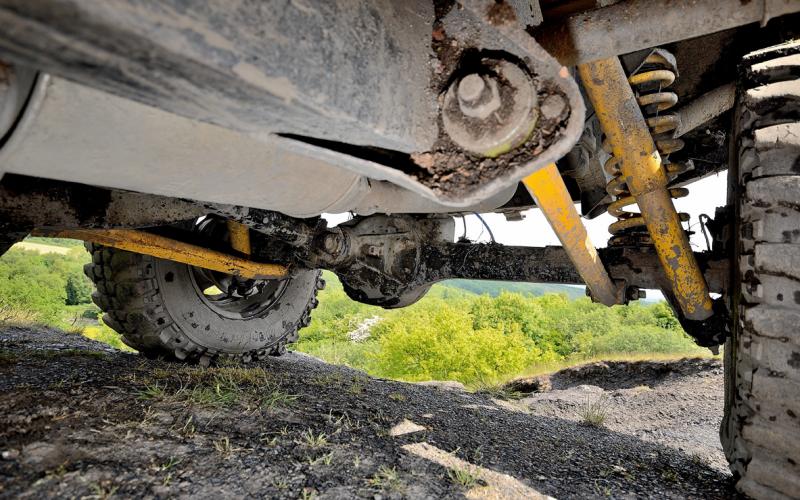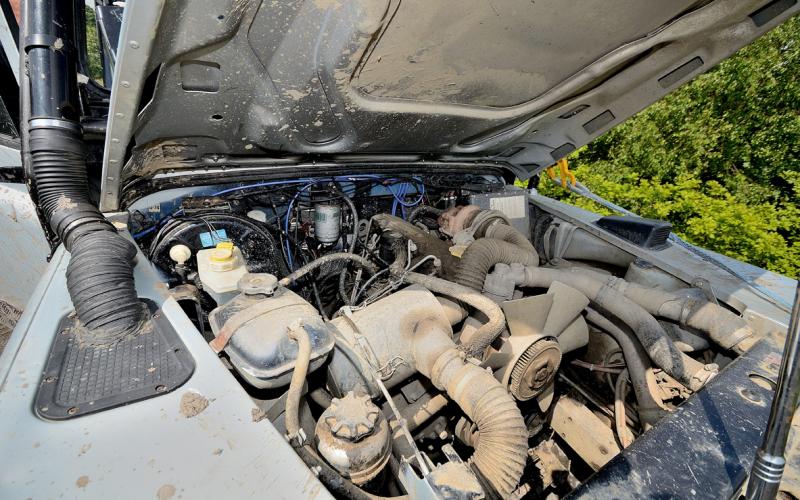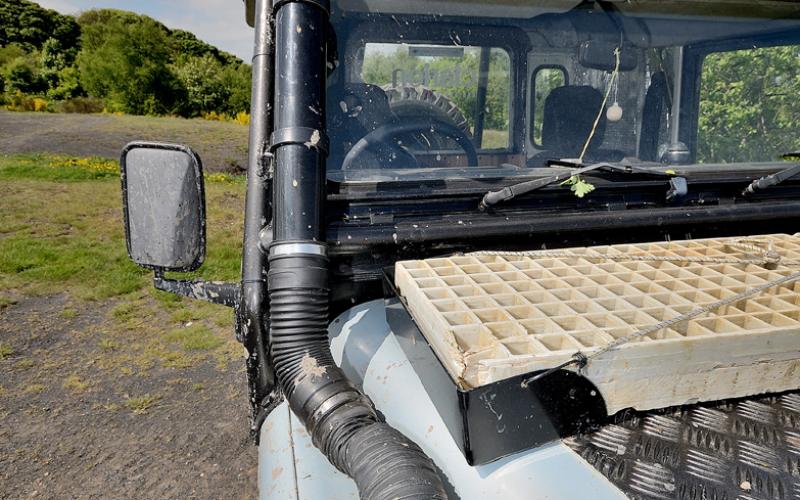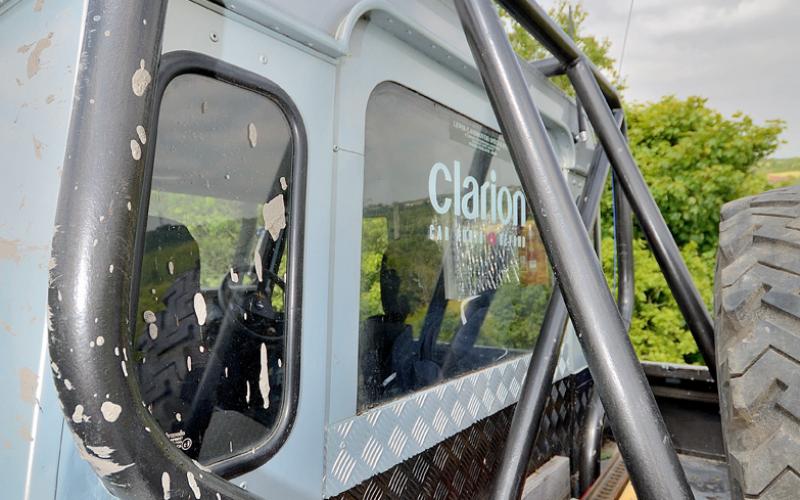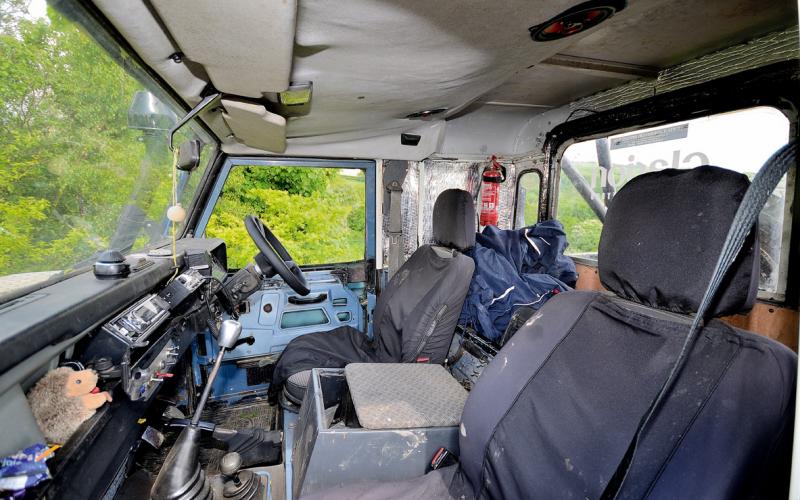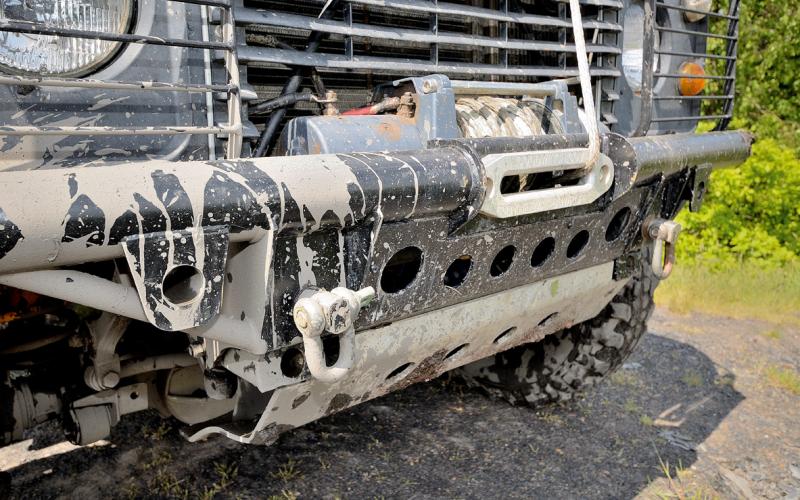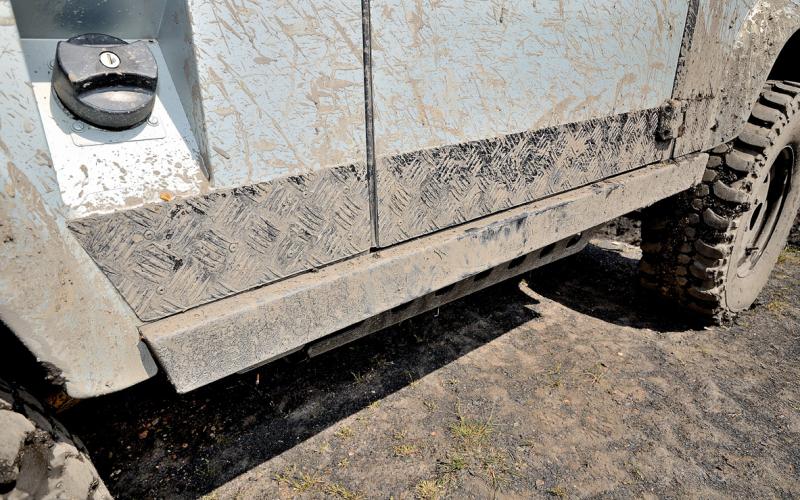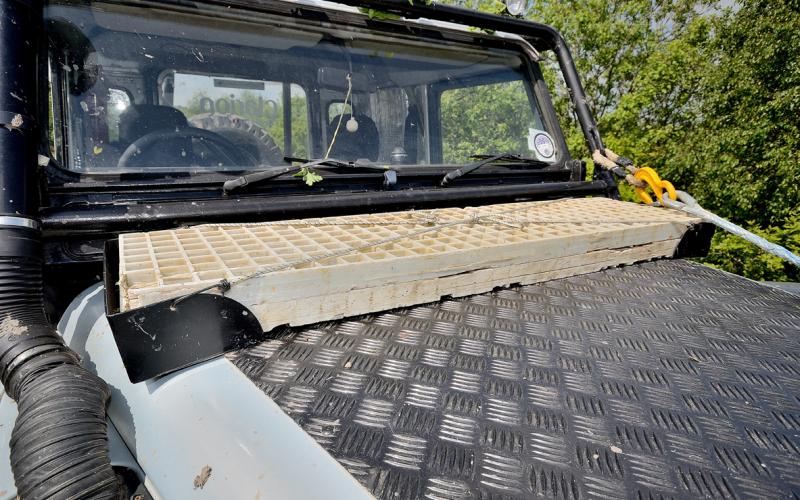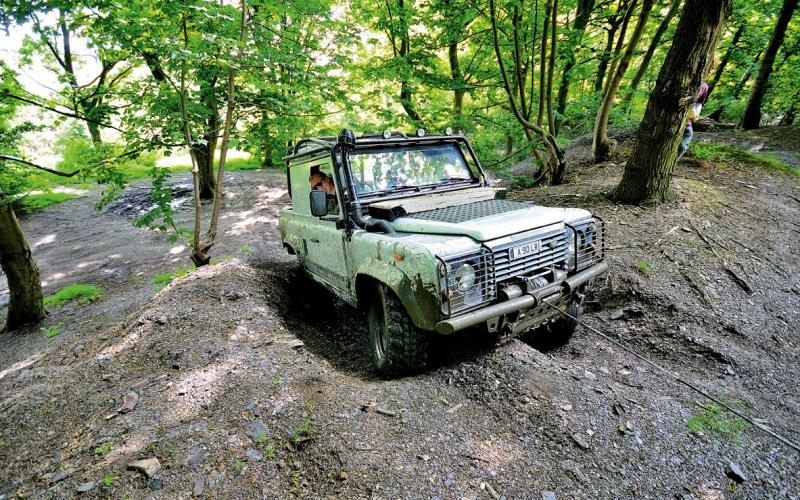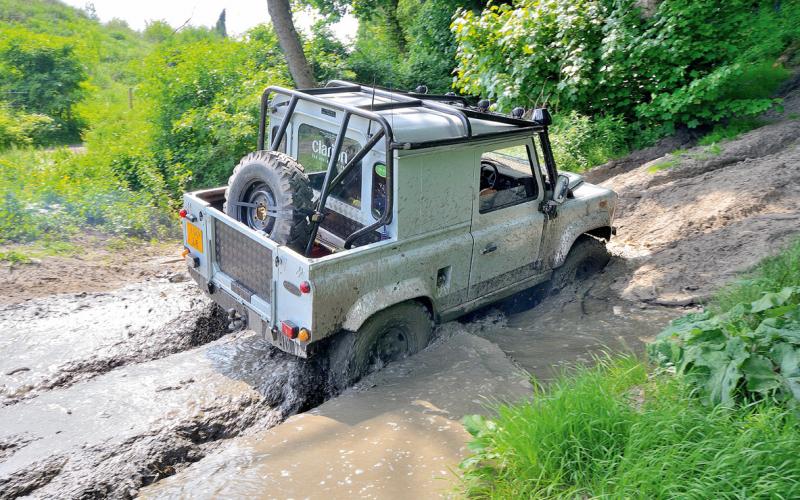 <
>
Dave Cooper has some interesting things to say about off-roading, and some of the reasoning behind the things he's done with his Land Rover 90 is unusual – but still very sound. The vehicle itself is a one-off, too, with its unique king-cab design – but again, there's no denying the logic to the way it is. 
You see a lot of Land Rover 90s at playdays. You see truck-cabs, hard-tops, station-wagons, traybacks… and, every once in a while, a king-cab.
When we say 'once' we mean it, because Land Rover never did the 90 as a king-cab. Dave Cooper did, though. And this is it.
Owning Land Rovers is something Dave's very good at. This does seem to be a common theme among people who know Andy Jackson, whose own 90 appeared in our August 2013 issue, and sure enough it all started when Dave saw a County for sale on his driveway and ended up buying it from him.
Before you know it, Dave had joined the Birmingham Land Rover Club, of which Andy and several of the guys who're now his regular off-roading mates are fellow members. Then in the blink of an eye, he'd decided that one Landy wasn't enough and bought a Disco, too.
And that was before he'd even done any off-roading. Needless to say, Andy was instrumental in this, too, taking him green laning and showing him what it's all about. 'I absolutely loved it. I wanted to build a Land Rover for it, but the ones I had were too nice.'
At this point, let's mention that nowadays, Dave owns another Disco. And two 90s – the one in the pictures, and a 300Tdi he uses as a daily driver. But he's restoring a Range Rover Classic that'll be taking over everyday duties from next month when it goes back on the road. Oh, and he's got a 110 too. So that's five Landies, and a full set of live axles, so he's passed the 'proper ones' test with flying colours.
Passing tests, or anything else for that matter, wasn't something this here 90 was going to do when he first had it though. 'It was quite tatty and beaten-up. It was an old farm truck with a cattle shed on the back, and it didn't have an engine. But the chassis and bulkhead were solid, and they're still original now.'
In the days when it did have an engine, it was a 2.5 TD. So, no engine wasn't actually that much of a step down. Dave wasn't going to settle for an old horror, anyway, so he dropped in a 200 Tdi as the process of turning an old shed into a fine beast got underway.
The idea was always to build a dedicated off-road machine, of course, but having removed the 'cattle shed' from the 90's back Dave was left with an everyday truck-cab and that wasn't really what he wanted. 'A truck-cab is too tight. There's nowhere at all to put things except in the back tub, and then you have to get out every time you want something. With the king-cab, I can have my tools in here in the dry, and plenty of sandwiches!'
He can also recline his seat as far as he wants, having lowered the bulkhead behind it, and if needs must he can carry a passenger in the back. He's installed a belt so he can do so legally, too. No actual seat, but what d'you want, the moon on a stick?'
Are there any drawbacks to the king-cab layout? In the debate between truck-cab and van, you could call it the best of both worlds – but just as easily the worst. Dave's answer is an interesting one.
'A van body can be handy, as you've got more to lean on in trees. There's been times when I've watched my mates in full-length 90s getting through something by being up against a tree the whole way along, and I've thought "if I do that, I'll roll," so I've had to back out.'
Of course, this only applies if you're fitting a full external roll cage – if you're not, extra bodywork is just something to smash up. And if you ever plan to do an RTV, rest assured that
to the Clerk of Course, a gate brushed gently by a full-length roll cage is just as surely clobbered as if you'd run it over and reduced the cane to splinters.
If he was doing it again, would he build a van? 'I'd probably rather have that than a truck-cab, yes. But if I was to redo this one, it would be another king-cab again.'
And with that, he provides another insight into the mind of an off-roader to whom the really severe stuff is where it's at. 'This sinks quicker in water than a van.'
That sounds like a bad thing. It's not. 'Because the water comes in to the pick-up area in the back, it weights it down and you sink quicker. So you're not floating for as long – you get your wheels down to the ground faster so you can start driving. I've seen a few float off down rivers – the sooner you get it under control the better!'
Dave and his mates tend to go out to a playday once a month, looking for the sites with the toughest terrain. 'As long as we can get stuck, we're happy!' he says, though with a rear-locker on the top of his to-do list, that might start getting trickier to achieve. Or at least, by the time he gets stuck he'll be in an even more awkward spot, which will probably suit him down to the ground as the last thing he'd want is a boringly easy winch recovery.
If we hadn't already mentioned full-length roll cages, it would be prudent to do so now. As you'll have spotted, Dave has one, and as you'll also have spotted it's not like anything you'll see on sale at a Land Rover show.
Actually, it is like something you'll see on sale at a Land Rover show, because that's what it's made of. Ladies and gentlemen, introducing the hybrid roll cage.
'The rear hoop was off a Series I,' says Dave. 'I extended that to make it higher, but the front hoop was only fit for cutting up, so I used that to make the middle section. I bought a Safety Devices front hoop, made the rest from scaffolding and patched it all together!' Sounds so simple, doesn't it?
Often when we talk to people about their vehicles, they're full of stories about what they're going to do next. Dave's not without his plans – as well as that rear locker, he'd like to replace his front winch with an 8274, but that's about it – however with so many other Land Rovers to give him his fix in the workshop he's more than happy to let the 90 provide the entertainment off-road. 'I love them!' he admits. 'I enjoy working on them a lot, and driving them just as much.'
And winching them, too. Will he be getting a front locker to go with that rear one? 'I'm not too sure, because every time we go out my mate Rob, who has one, does a CV! I'm happy to drive as far as I can get and winch it from there.'
Dave namechecks Andy Jackson in particular for his help during the 90's build, but as part of such a tight-knit group off-roading's a social thing for him as much as anything else. In that, he's just like the rest of us.
When it comes to the shape of his Land Rover, on the other hand, he's one of a kind. His thoughts on the pros and cons of its body have the ring of truth that comes with experience, and his willingness to search out the most testing terrain gives him the mark of someone whose truck looks far straighter than it has a right to be. It's a thinking-man's Landy, this one. And that makes it stand out all the more.
90, DEFENDER, DIY ROLL CAGE, BRITPART SHOCKS, GOLDFISH WINCH, BRITPART SPRINGS, BRITPART TRAILING LINKS, DIY EXTRA-CAB BODY, GOLDFISH 9.5TDS
Share this article