Double or Quits
Originally Published: July 2019
Words: Dan Fenn
Pictures: Harry Hamm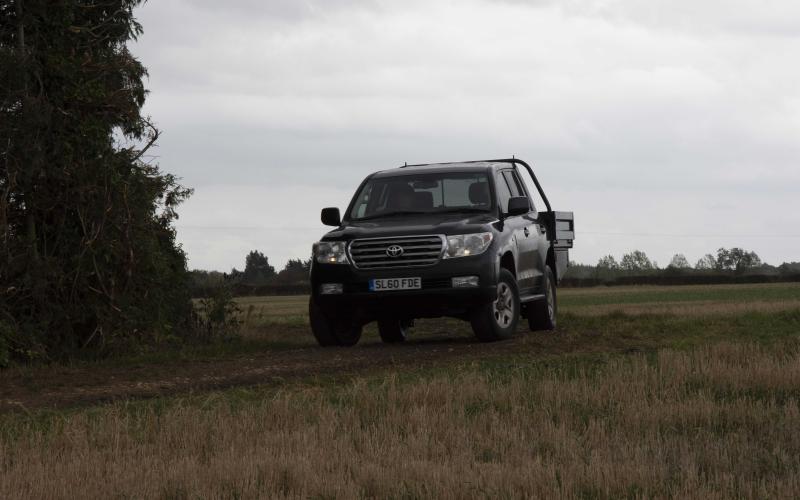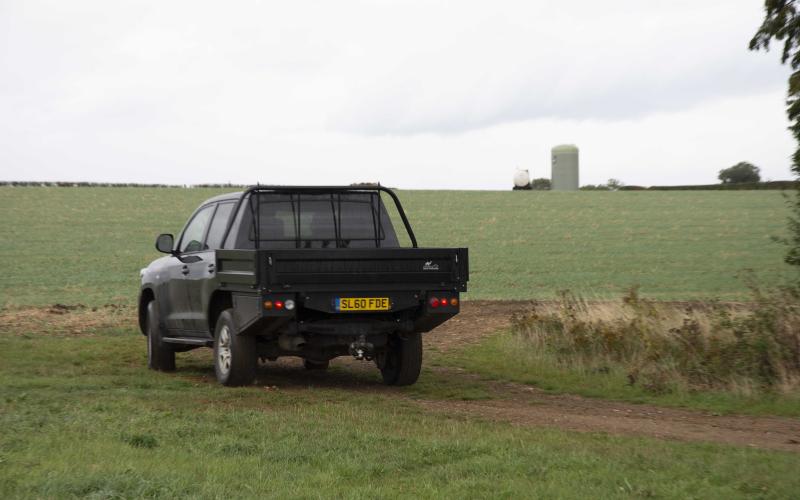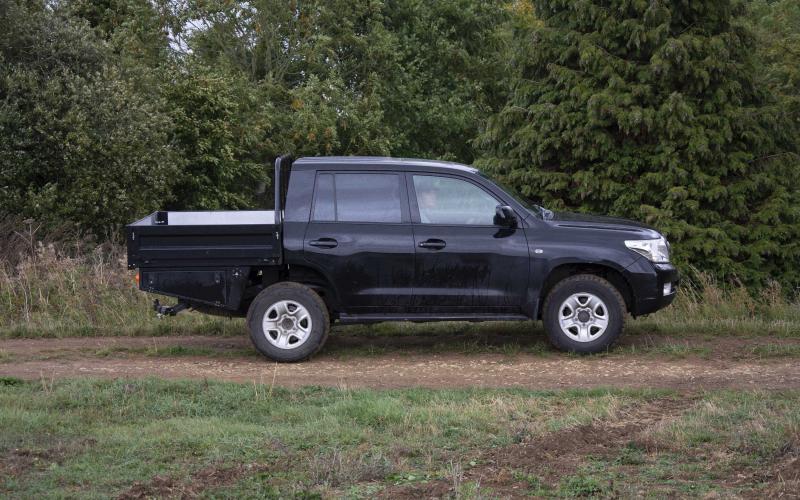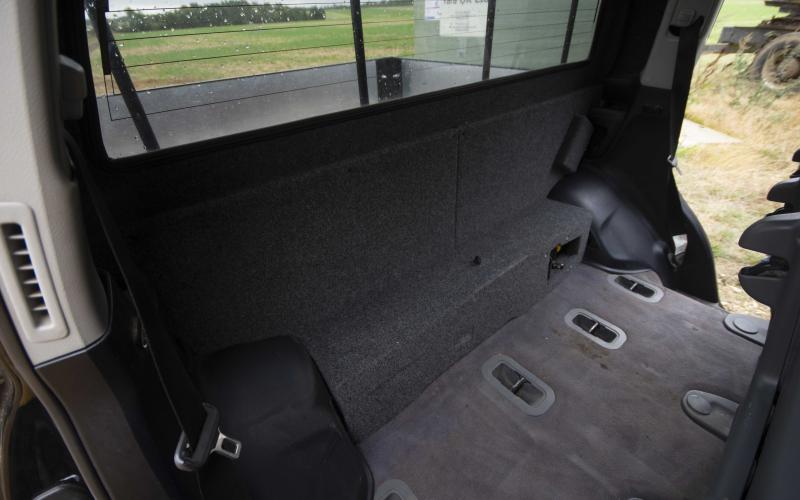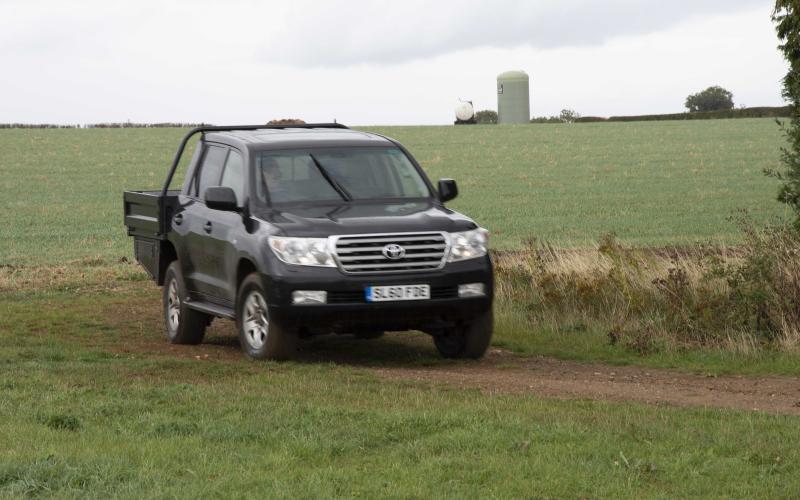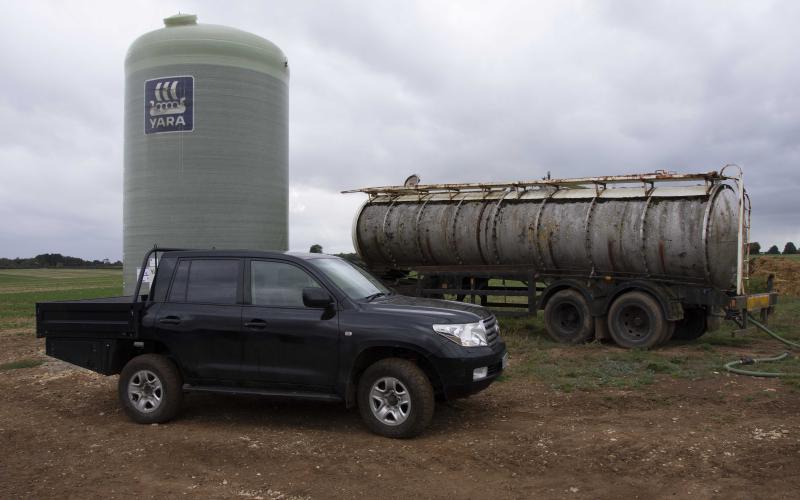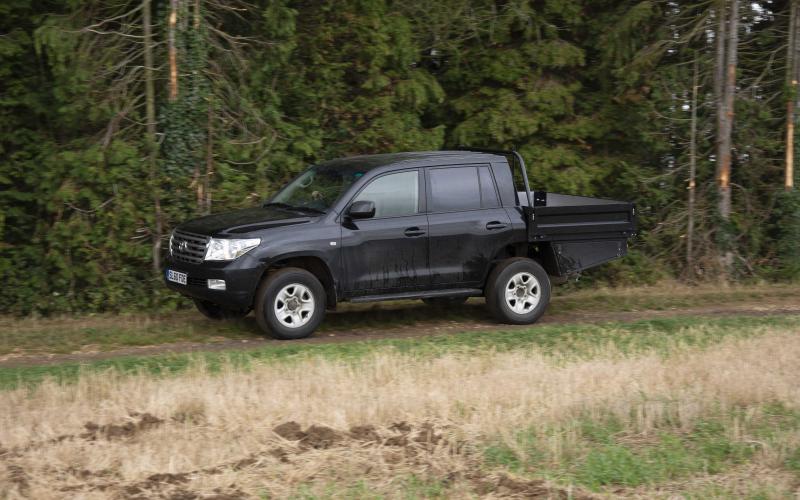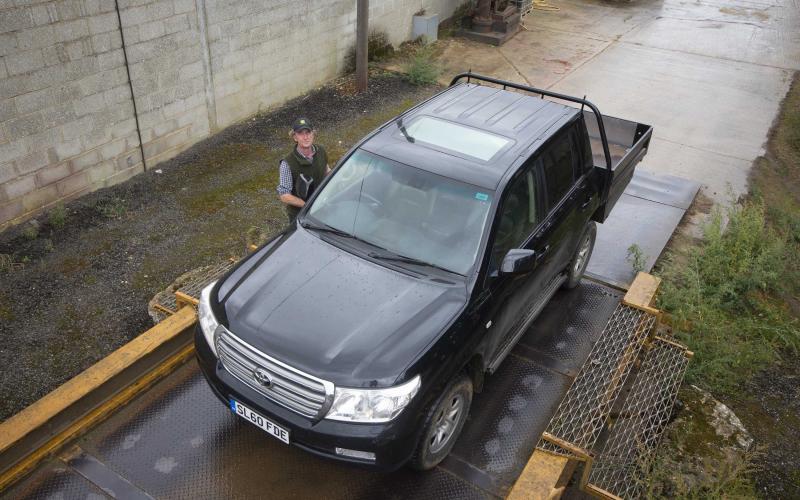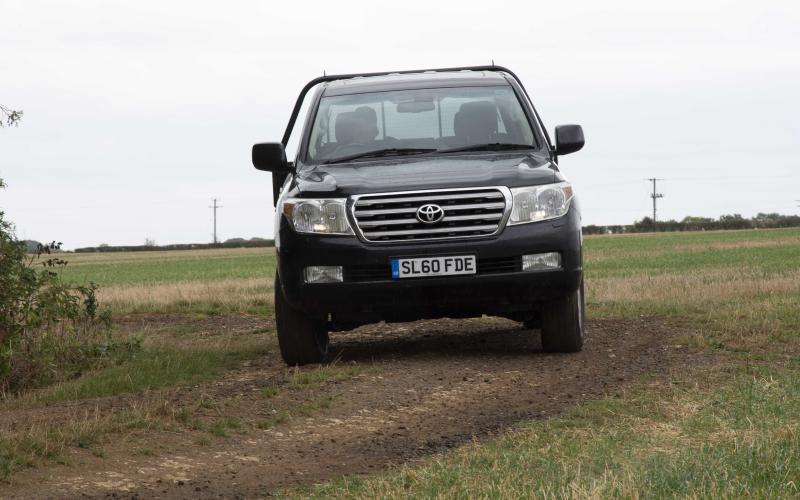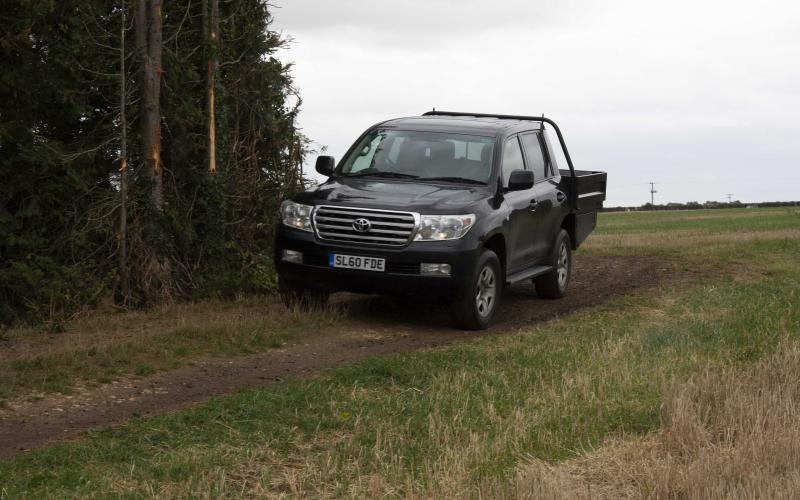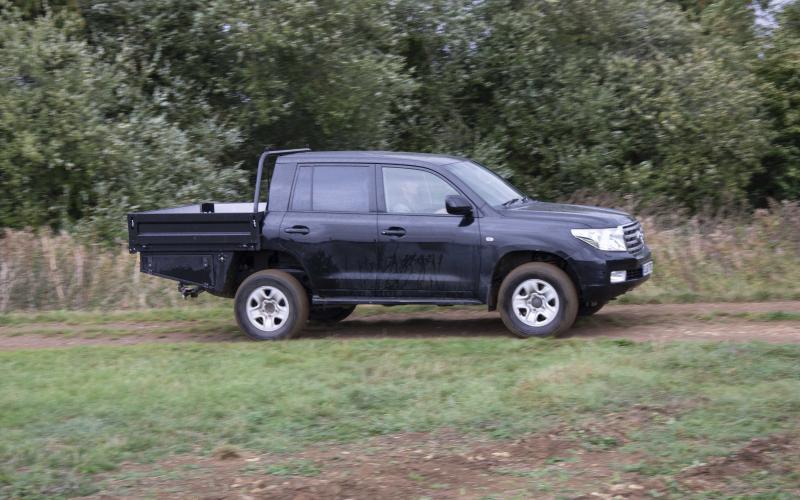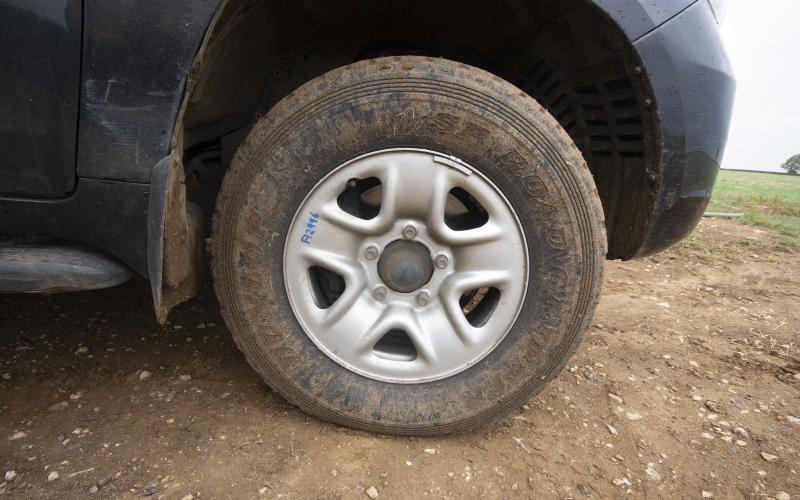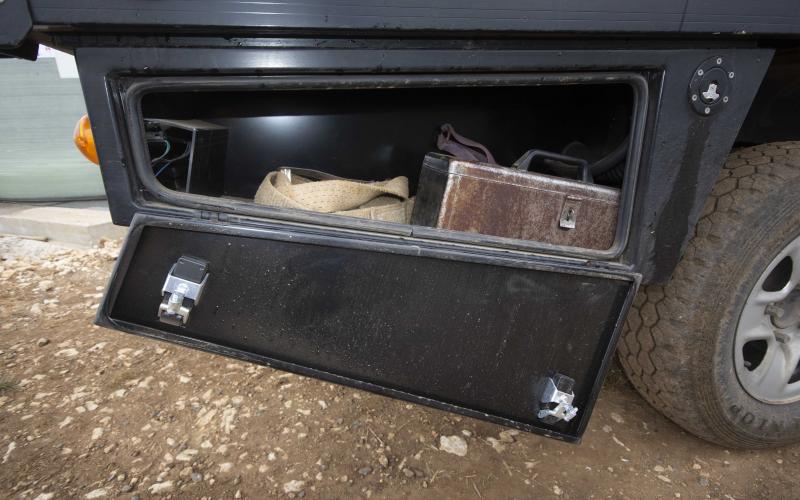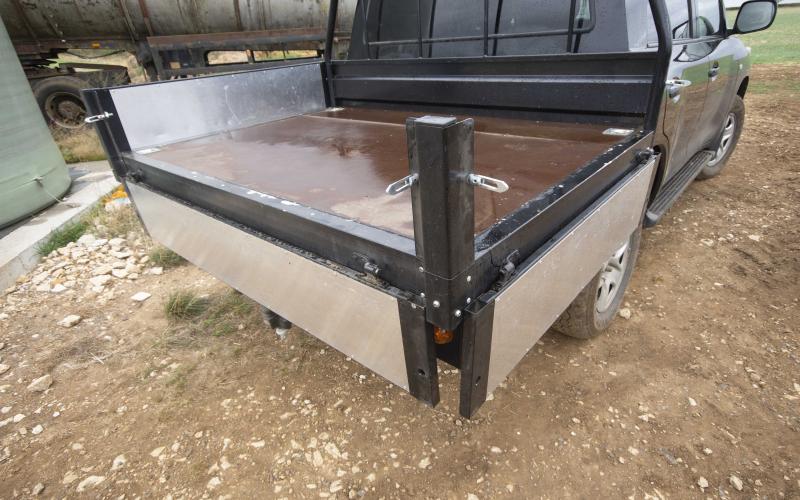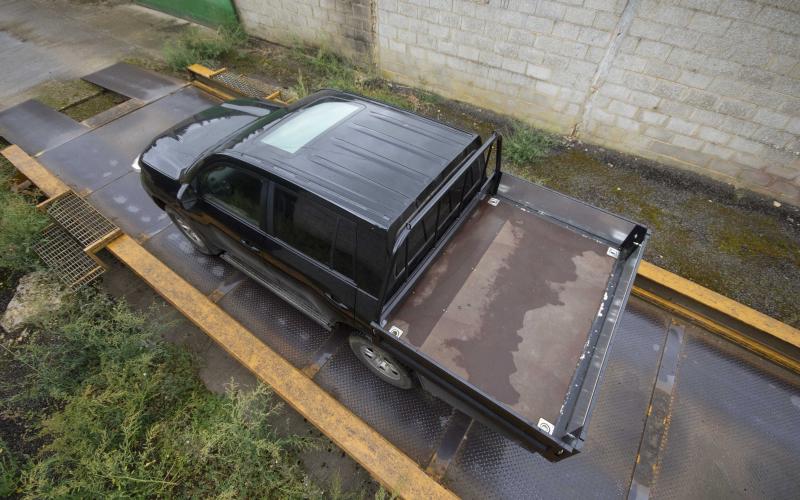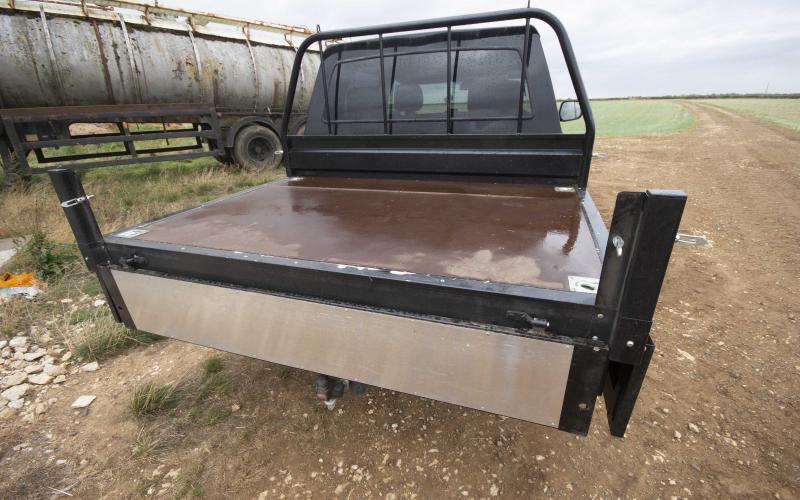 <
>
First featured in 4x4 magazine, december 2018 issue
Once you've had a Toyota Land Cruiser in your life, you tend not to want ever to be without one. But what if your Land Cruiser doesn't quite suit the work you use it for? Do you do the unthinkable and replace it with something else... or turn it into exactly the Land Cruiser you really want.
One-off customised vehicles tend to be used for play, not work.The moment you take a truck away from its manufacturer's standard specification, the theory goes, you make it less reliable – especially, perhaps, if the manufacturer in question happens to be Toyota.
The Land Cruiser is, after all, a byword for dependability. It'll do what you want it to do, without doing what you don't want it to, and with the right servicing it'll keep on doing it more or less forever. Just look at the number of old ones you can find in the small ads with a quarter of a million miles or more on the clock, and compare that with how frequently you ever see anything else getting there.
You certainly do see people modifying Land Cruisers, however – even if in the main, they do it by adding accessories. Expedition gear is a favourite, though it's not uncommon to see them being turned into extreme off-road toys, too.
But it's very uncommon indeed to see a 200-Series being turned in to a double-cab. Unless you're in Australia, of course, where converting big Cruisers into utes has long been a popular job – indeed, we once featured a gorgeous 80-Series which had been built by West Coast Off-Road using a kit from Down Under.
We're not in Australia, though.We're in Oxfordshire, where Rob Browne is a farmer. It's the family business, and has been for, he says, at least four generations – which is pretty much as long as Land Cruisers have been in the family, too. 'They're just good, reliable trucks,' he says, 'and second-hand values are so good that once you've made the initial outlay, they don't actually cost very much to own.'
That explains why pretty much all his close relatives drive them. He's had Nissan Patrols, too, as well as Hiluxes and, more recently, a Volkswagen Amarok, but the unique 200-Series you see here is the latest (and possibly last) in a long line stretching back through the 100-Series Amazon to perhaps the best vehicle of all time, the magnificent old 80.
He's owned the vehicle from when it was about a year old and had something like 10,000 miles on the clock. Fast forward to earlier this year and that mileage had another zero on the end of it – but, while the Cruiser was doing a sterling job as Rob's daily driver and tow barge, regularly hauling heavy loads between his farms in Wiltshire and Oxfordshire, something wasn't quite clicking for him.'I always found there was something I couldn't fit in the back,' he says – and that's what got him thinking about a double-cab.
The double-cab in question was actually an HZJ79 being sold by Nene Overland. 
Unfortunately, though, being sold was exactly what it was doing – but having missed out on that, he started thinking about turning his 200-Series into one.With a little helpfl encouragement from Nene boss Andrew Harrison- Smith, naturally.
Andrew quoted an estimated build time for the project, Rob quoted a budget and around April time this year, away they went.'I think I took it there on aThursday,' Rob says,'and by Saturday they had cut the back off!' No messing about, then.
What the Nene team did was create a new back to the cab, with a flat bed mounted to the chassis behind it.The chassis itself didn't need any work, though the filler neck had to be remade and the cap relocated. On top, removable corner posts frame the tailgate and a pair of drop-down sides, allowing the bed to be loaded with more or less anything from more or less anywhere.
On the back, the original Toyota light clusters have been replaced with turret-style lamps from the back of a Land Rover Defender. 'If I smash one,' muses Rob,'it's pence to replace. Rather than thirty quid.'
The work that's gone into the body looks very tidy indeed, with no external sign of where the sides and roof were cut.To use a well worn phrase, it looks like it was meant to be that way.
It's beautifully finished inside, too, with carpeted panels trimming the entire rear of the cab; as a finishing touch, there's even a tailored recess for the original jack in there.
In true pick-up style, the bed gets used for absolutely anything and everything. Building materials are a common favourite, and during harvest time it was regularly carrying tools and spare parts for combine harvesters.The bed structure also carries a couple of lockers behind the rear wheels, which provide further stowage for the sort of stuff you don't want to leave lying around.
Finishing off the new image is a set of the sort of wheels you want on a truck. That is, 17" steels, which look a lot more in keeping than the original 20" alloys would.The 245/75R17 tyres wrapped around them have far more sidewall height than standard, too, and Rob is a big fan of the effect this has – in particular to the way it handles, which may surprise you if you don't recognise the joy of chucking around a vehicle with the lavish body roll of a true off-roader.
Interestingly, Rob doesn't bother with all-terrain or mud-terrain tyres.The road- biased Dunlops currently on board seem to do the job just fine – even though they're visibly worn in places, they'll still haul the Cruiser around perfectly competently on stubble fields or rough farm tracks.Their high-profile size makes them pretty much pothole-proof, too, which Rob says is a big improvement over the old 20-inchers.
Helping the tyres here is a +50mm suspension kit which was fitted some time before the truck conversion happened. Rob went to the aforementioned West Coast Off-Road Centre for it, which means it's Ironman kit – and he's very happy indeed with both the results and the service he got while buying them.'Paul was very helpful, and if I phoned to ask for advice he'd always call me back himself. I'd go back to them any time.'
Driving the Cruiser as it is now, it rides and handles impeccably – even when it's being spanked over the uneven fields where it earns its living.Without wanting to make ridiculous comparisons, the feeling of bracing yourself for an impact that never happens is somewhat reminiscent of being in a good comp safari vehicle – its huge body is very well controlled, and damping from the Ironman shocks is masterful.There are plenty of brands and suppliers out there that some people rate and others wouldn't touch, but you'll go a long way to find someone with a bad thing to say about Ironman – and the Aussie outfit's strong reputation is borne out by the way Rob's 200-Series deals with the ground.
Not surprisingly, its 4.5-litreV8 engine remains an absolute powerhouse of a thing, and the automatic gearbox behind it is as sure as ever in operation. There are two good reasons for that: one, it's Toyota, and two, Rob looks after it, changing the oil in engine and gearbox alike way more frequently than the service book asks for.
Does he have any criticisms of the work that's been done on the vehicle? Not greatly. He'd like the pick-up body to have been made from thicker steel, he says, but accepts that by the time it was built he was knocking on towards the top end of the budget he'd given Nene for the job.'I'd recommend them for doing it, he says.'They finished it off very well.'
To our eyes, certainly, the conversion looks like it's standing up well to the hard use it gets. And in terms of the truck's front-to-rear weight balance, there's nothing wrong with it at all.
Converting 4x4s into pick-ups is not new, but in Britain it's been pretty much exclusive to Land Rovers. If we had as many Land Cruisers here as they have in Australia, no doubt Rob's truck wouldn't be so very unique – but if you've got the need for an extra-large pick-up and you want it to go on forever, this is definitely one way to combine extreme luxury with extreme utility.
You do need a few quid to spend in the first place, of course. But once it's in your hands, any Land Cruiser is an asset that'll stay with you for the long-term.And this one is an asset that works for its living every day of the week.
Share this article