Grey Matter
Originally Published: April 2013
Words: Dan Fenn
Pictures: Dan Fenn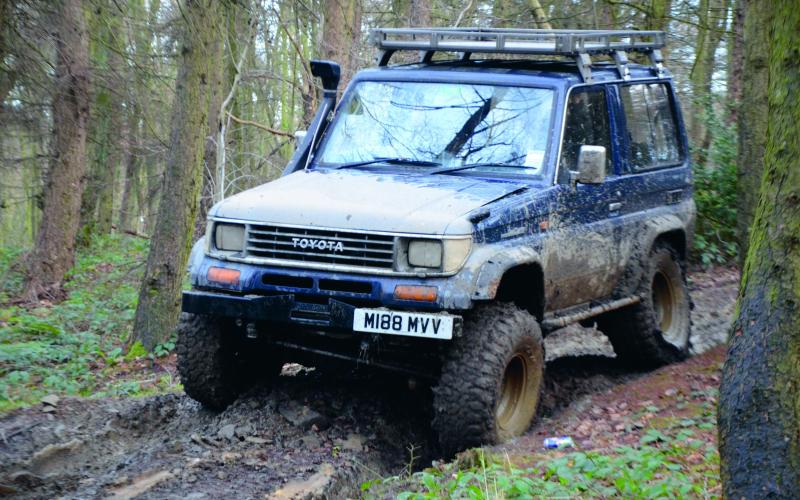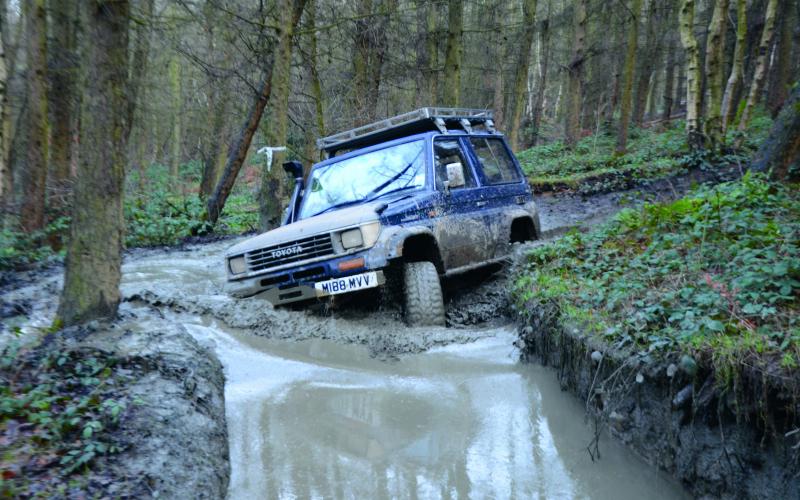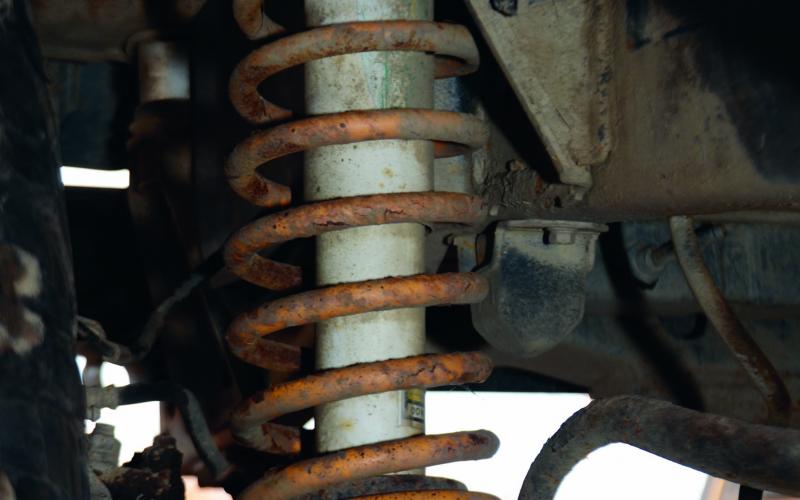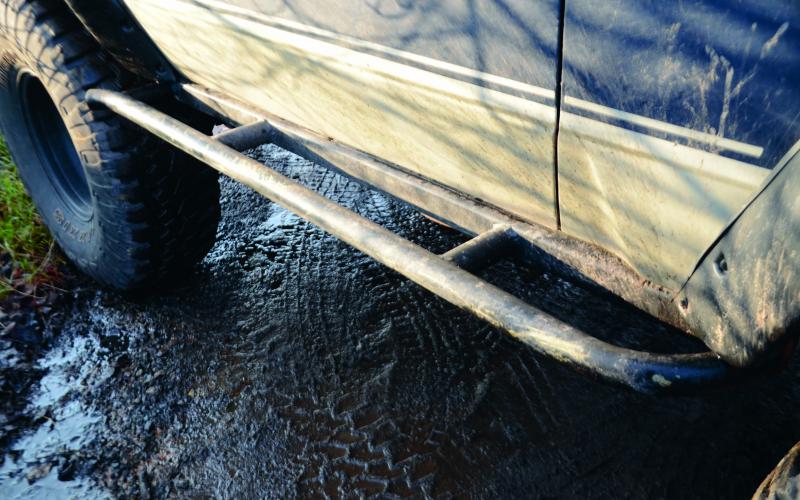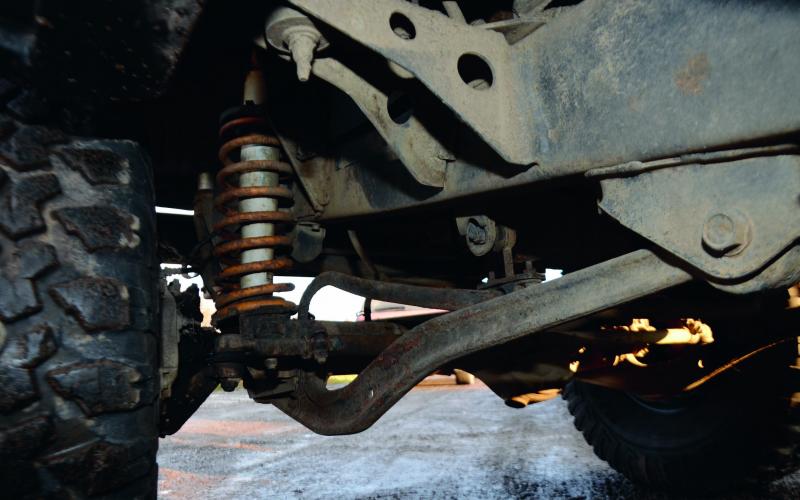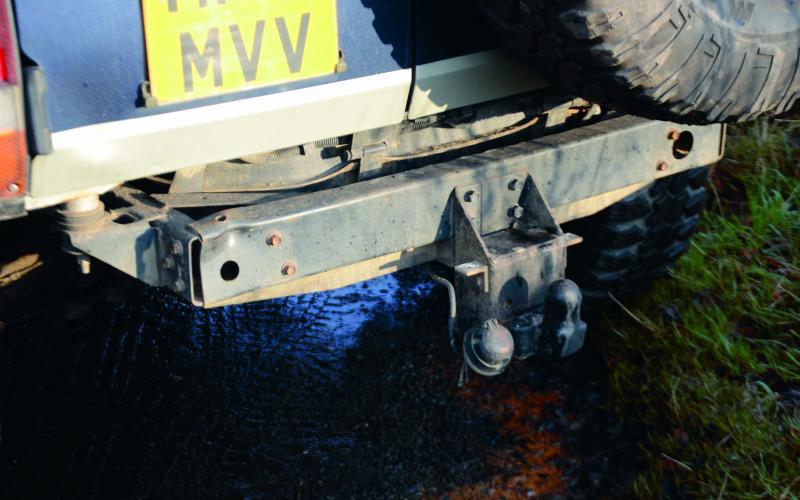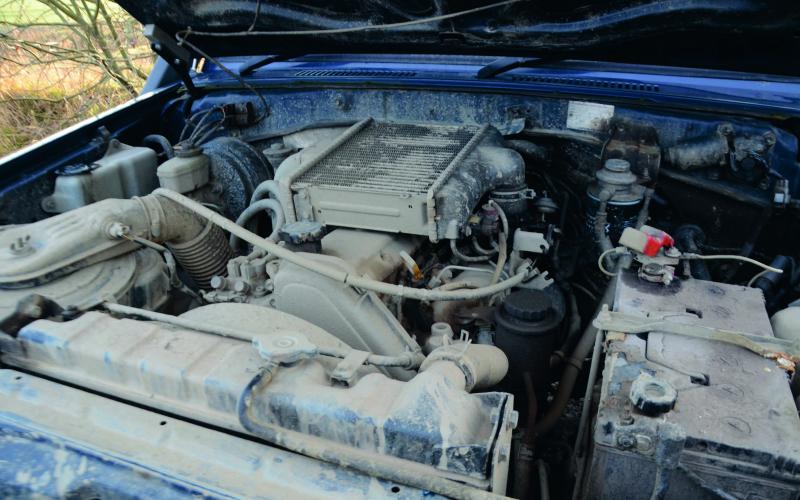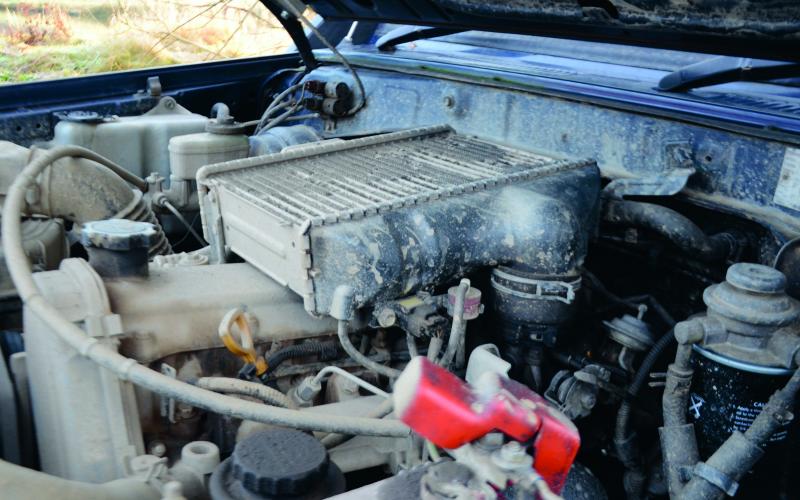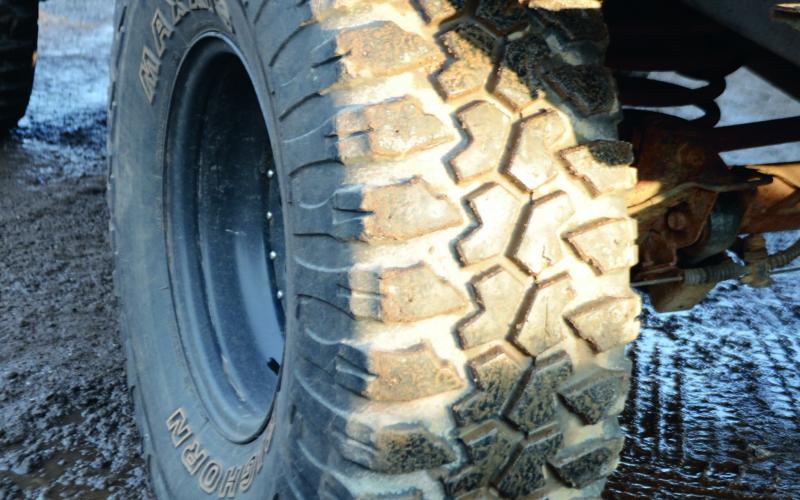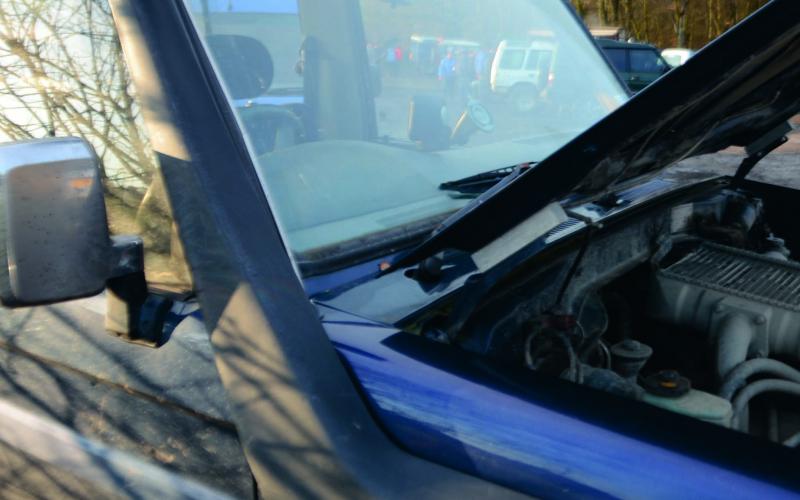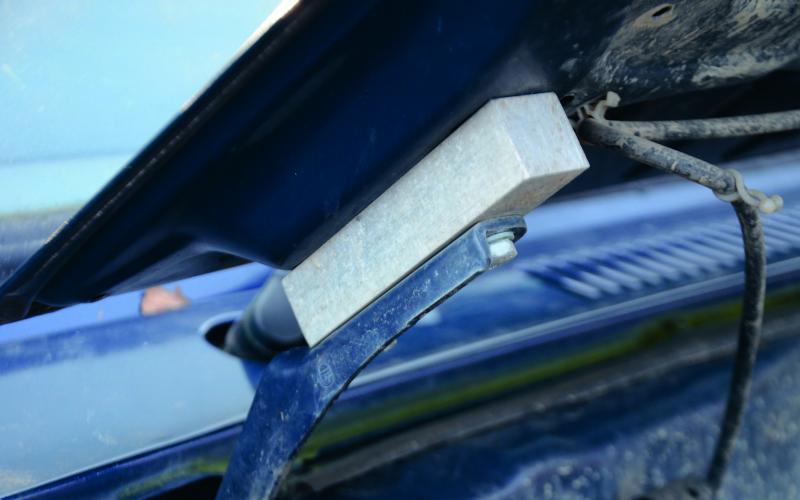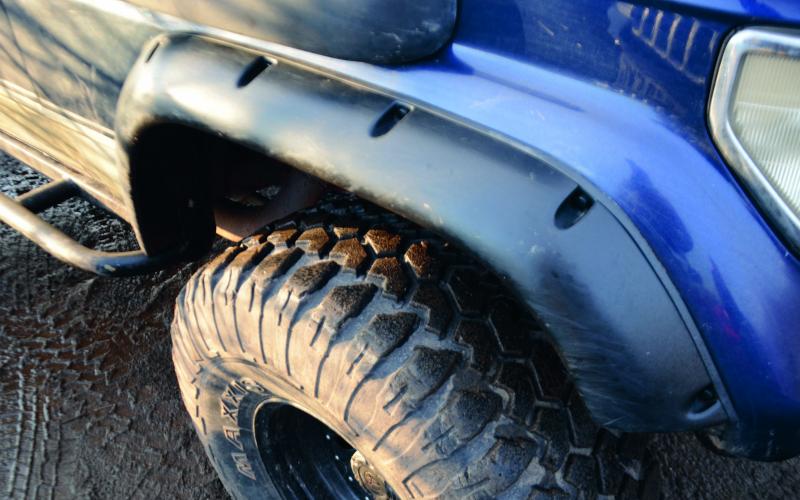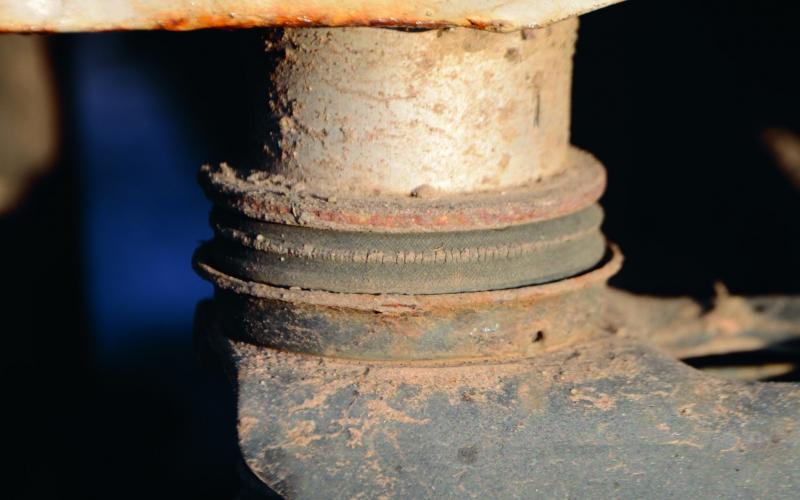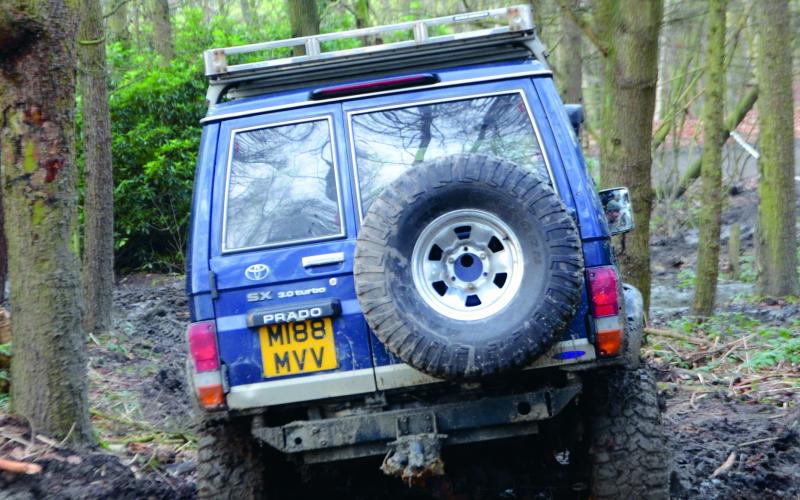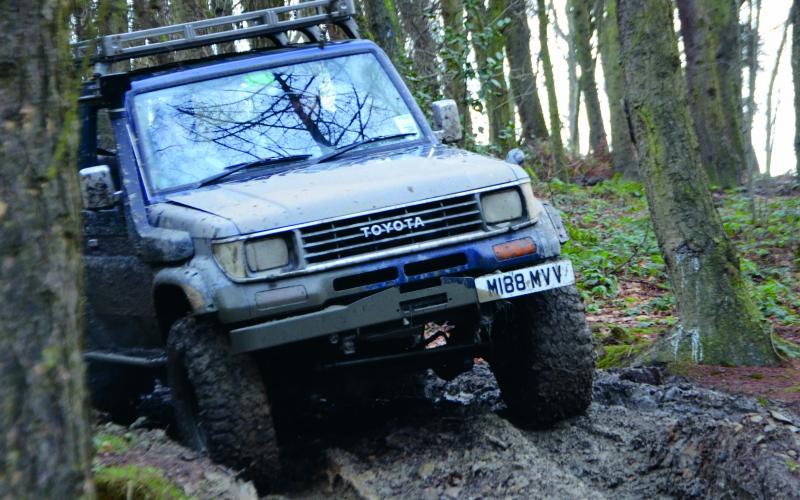 <
>
Prepped-up Land Cruisers have a reputation for being all about expensive bolt-on goodies. Shaun Dickinson's grey-import Prado is anything but, however – in fact the amount of ingenious mods on it proves that the less choice you've got of off-the-shelf accessories, the more you can achieve by using your head.
A long, long time ago, one of Shaun Dickinson's friends invited him to an off-road playday. The same amount of time ago, minus half an hour, Shaun knew he had to have a 4x4 in his life.
A mechanic by trade, and a long-time fan of all things Japanese, Shaun is on to his fourth vehicle since then. The first two were Daihatsu Fourtraks – but having experienced that vehicle's doughty brand of off-road hardiness, he decided that number three should be a Toyota Land Cruiser.
Specifically, it was an early version of the short-wheelbase 70-Series that was known in the UK as the Land Cruiser II. Back in the late 80s, this had a 2.4-litre engine and was scarcely less rugged than the Fourtrak of its time. But in 1993, Toyota introduced the 3.0 1-KZT turbo-diesel, and things were never the same again.
The Cruiser Shaun runs now is his second, and it's a post-93 model with that 3.0-litre unit. It's badged as a Prado, meaning it came in to the UK as a grey import having started life in Japan, but it's fundamentally the same truck that we got here from late 1993 onwards – except of course that since then, Shaun's turned it into something more besides.
Actually, it was already something more before he bought it, as its previous owner had started modding it before putting it up for sale. Much of the kit on it was either supplied or fitted by West Coast 4x4, a company Shaun rates highly. 'They're dead helpful,' he says. 'Any parts I can't get hold of myself, I know I can go to them.'
Either that or he'll just make them, which is what he did with the rock sliders on his previous Land Cruiser. These ones, on the other hand, were already there, and they're not the sort of thing you need to mess with. Quite simply, the original sills were cut out and replaced with steel box, and the tubular extensions were welded on to this. Bendable, they're not.
Still, Shaun's fabrication skills will at least get a workout when he gets round to replacing the chrome-plated rear bumper that's long since gone to the place where all chrome-plated rear bumpers belong. At present, the Land Cruiser simply presents its rear crossmember to the world, which is fine for strength but not exactly as tidy as you might want. He's planning to build a proper unit soon, incorporating a swing-away wheel carrier to take the pressure of a 35" tyre off the back door.
Up front, there's already a heavy-duty bumper in place, but this is no million-quid branded import like you see on some big-budget Japanese builds. No, it's sixty sheets' worth of metal designed to go on a Land Rover Defender.
'If you went out and bought one specifically for a Toyota,' he says, 'it would cost hundreds. Rather than fork out all this money, I'd rather build stuff like that to how I want it.'
In this case, a friend who buys and sells on eBay had just won a bumper which was freshly back from being powder-coated. 'I thought "I'll make that fit," and I literally just lifted the body and slid it in. A couple of the bolt holes in the bumper actually lined up with the ones in the chassis! I couldn't believe it. I had to drill a couple of other holes and make a couple of brackets, just so it's strong enough to take a winch, but it doesn't look out of place at all.'
He mentioned a body lift there, and this too uses kit intended for a Land Rover. 'I could have made it myself, but you go on eBay and you put in Toyota, and it's 80 or 90 quid. Exactly the same thing for a Discovery, and I paid £20 for the set. Exactly the same thing.'
What his money bought was a set of eight aluminium spacers made from a bar chopped into 50mm sections. These are drilled down the centre to make way for the mounting bolts, two of which are even long enough on the original to be used again. 'It doesn't necessarily lift anything out of the mud,' as Shaun admits. 'But it leaves more space to let your axles articulate, and as one moves up the other moves down and stays on the ground.'
Helping them do this is a 2" Ironman suspension lift, which works on axles held in place by radius arms that came out of the Toyota factory with cranks in them as standard. And Shaun has an interesting view on this. 'I've discovered with a lot of Japanese vehicles, not just 4x4s but street cars as well, that they're pre-modified to allow you to modify them. I know that in a lot of vehicles, they make them like that because they know what people are going to do to them, and they're built ready to be modified at a later date. The Japanese have always been well ahead, and the way they're put together is second to none.
'They're a great chassis to work from, too. Rock-solid, and absolutely bomb-proof. After the Jeep Wrangler, in my opinion, they're the next best.'
The axles themselves are both standard, but each has a story to tell. Up front, it's the same unit that left the factory, but Shaun soon plans to replace the electric locking hubs for manual ones off an earlier Land Cruiser. That's just  a pre-emptive move in anticipation of the regular dousings it suffers at Tong and Cowm getting to it in the end.
At the back, the axle is completely standard. Except that it's completely standard on another vehicle. A long-wheelbase 78-Series Land Cruiser, to be exact, which came with disc brakes and an electric diff lock – both excellent reasons to swap it in. 'It's factory,' Shaun says of the diff. 'It's a Toyota part. It's not like fitting ARBs, where you need to fit a compressor too. It's standard Toyota and it all looks like it came out of the factory that way.'
Also standard, albeit on a different Land Cruiser, is the intercooler that helps coax a bit more torque out of the engine. The 3.0 turbo-diesel didn't have this in the early days, but gained one in time for the arrival of the 90-Series Colorado model – which is where Shaun's comes from. 'Being basically the same engine it just bolts on,' he says, though the intercooler itself is top-mounted and therefore needs a bonnet scoop. Until he gets round to fitting one, he's put the bonnet hinges on blocks to give it enough clearance, which sounds like it ought to look a bit sketchy but actually doesn't detract at all from the truck's appearance.
And keeping it looking right definitely does rank high on Shaun's list of things that matter. 'I know it's an off-roader, but I still like to keep it nice looking. I like to keep it clean, so it doesn't look like a battered old nail. It gets well serviced and greased. You need to keep on top of it. If you've got something you love, you like using, look after it and it's always going to stay well.'
Quite right too. That's one reason why, having lifted its suspension and body alike and gone up to 35" tyres (Maxxis Bighorns, as seen in these pictures, though he does also have a set of Creepy Crawlers which he says are unstoppable at low pressures), he widened the Cruiser's track with a set of 40mm wheel spacers from West Coast. It looks better with them on, and it's a lot more stable.
Also taking care of the big tyres are lower-ratio diffs from an early 78-Series Land Cruiser, and keeping them legal is a set of wheelarch extensions from, you guessed it, a three-door Discovery. 'The front ones virtually just screw on with self-tappers. The back ones I had to chop, and on one side I had to heat it up and bend it to get the fuel filler cap to open, but a little bit of shaping and bending and we were there. It doesn't look out of place.'
Anything else he's planning to pilfer from the Land Rover accessories catalogue? A Defender ladder, oddly, so he can access his roof rack without 'jumping on the back wheel and nearly breaking your neck!' He's also thinking about welding on a couple of recovery points when he builds that bumper, and putting in a step. 'To make it easier to get in the back and get my tow rope for dragging the Defenders out!' Uh-oh…
Before you get up in arms, Shaun's regular off-roading mates all drive either Discos or Defenders, so that's just an example of the kind of light-hearted banter that's been going on between Landy and Jap fans forever. 'I like to drag them out then drive through the bit they got stuck in to show them how it's done! They all say Land Cruisers are rubbish, the parts are expensive, and yes they are but they just don't break down.
'Don't get me wrong, though, I think Land Rovers are brilliant. They're basic and they get the job done, the parts are really cheap and whatever you want you can get it in under a day. And you can get loads to choose from to modify them. That's where Land Cruisers are a little more difficult, but anything that I think will fit it, anything that was made for a Defender or Disco, I'll have a go and I'll try to make it fit.'
With that approach, he's taken a mildly modified Land Cruiser and turned it into a vehicle that can hold its own on extreme terrain. It'll get in there, get out again and keep coming back for more, too. That's the benefit of starting with a truck that's world-famous for its toughness, of course. And by taking an intelligent approach to modding it, Shaun's created a hardcore off-roader that didn't break the bank – and is highly unlikely to break anything else.
LAND CRUISER, IRONMAN SUSPENSION, BODY LIFT, ROCK SLIDERS, MAXXIS BIGHORN, SNORKEL
Share this article