Life Begins At 40
Originally Published: February 2007
Words: Alan Kidd
Pictures: Steve Taylor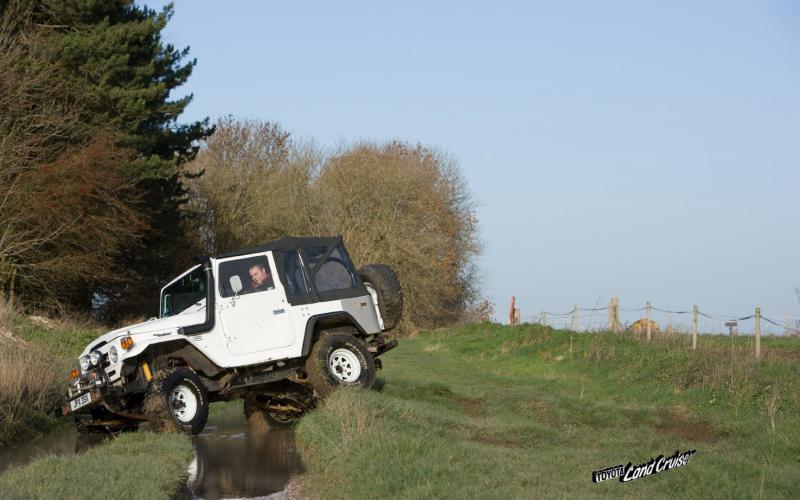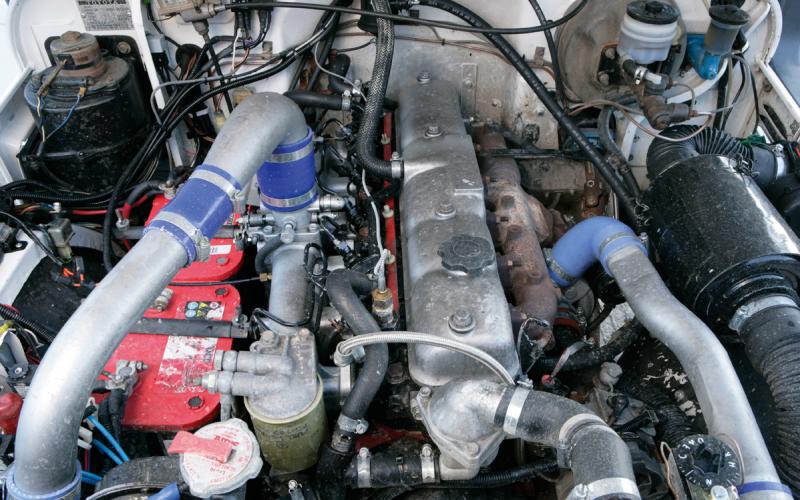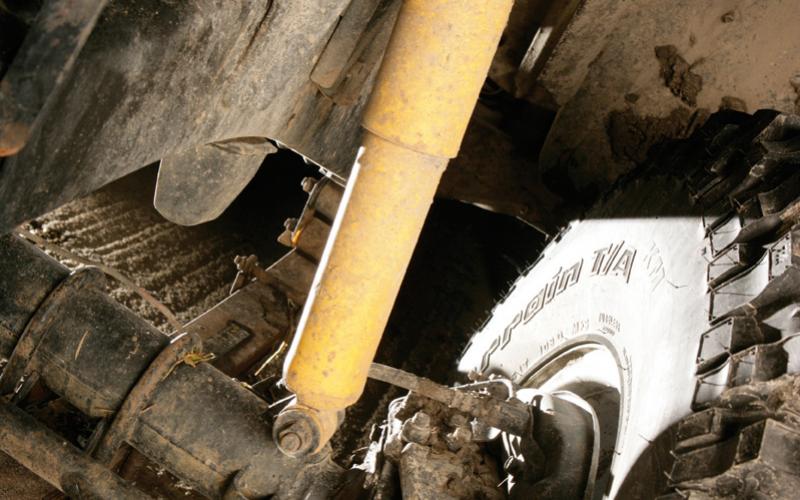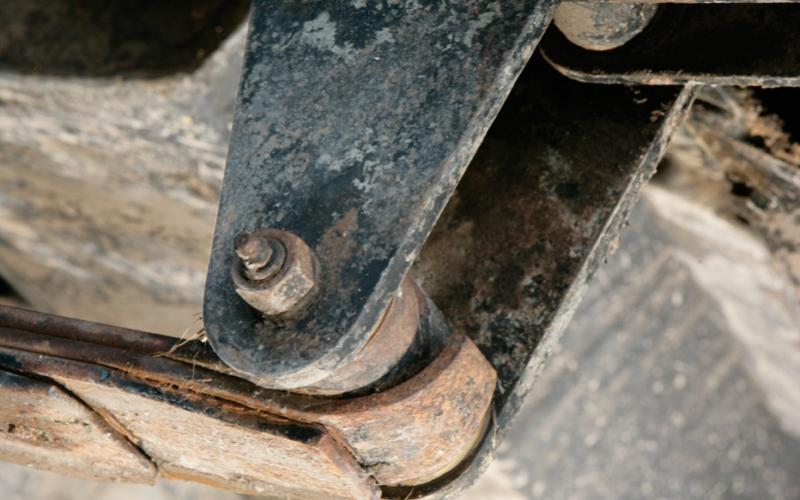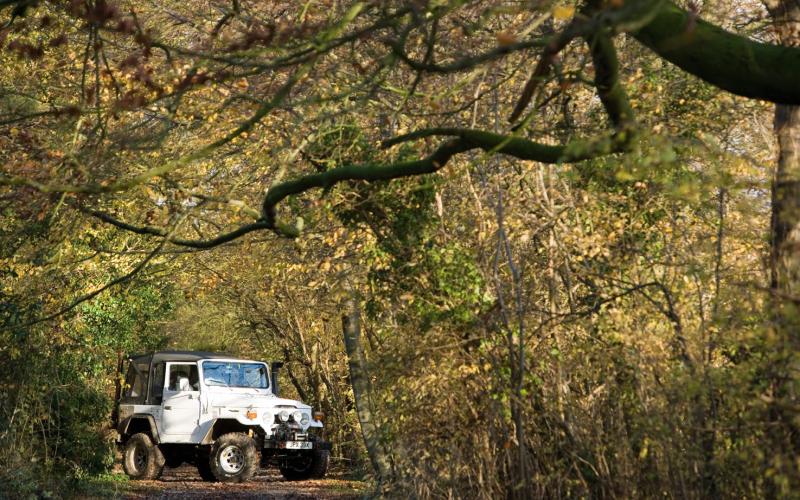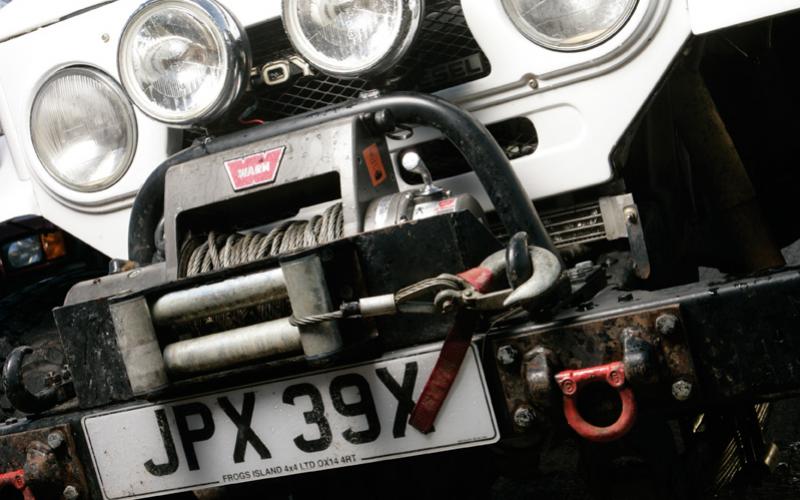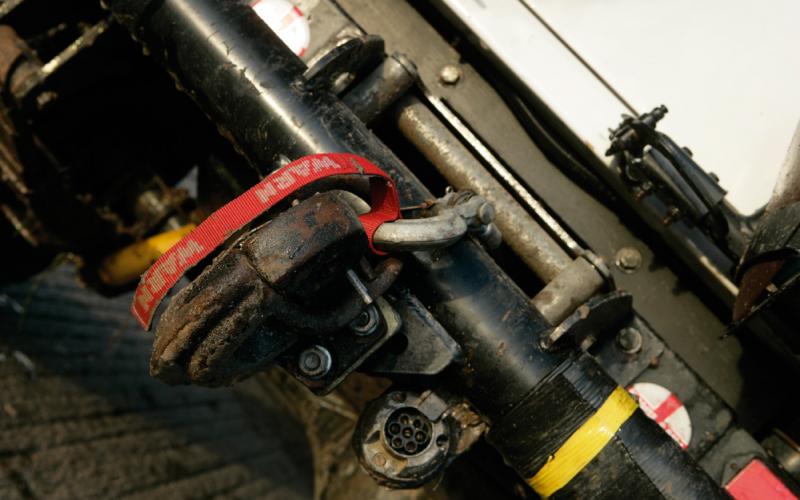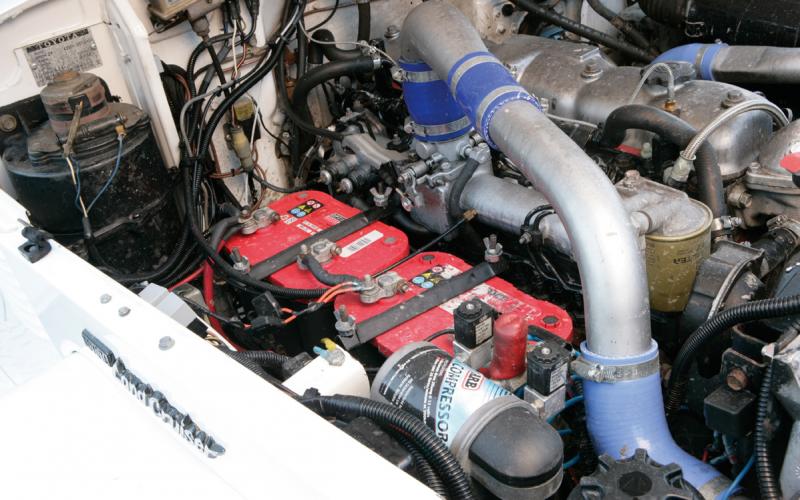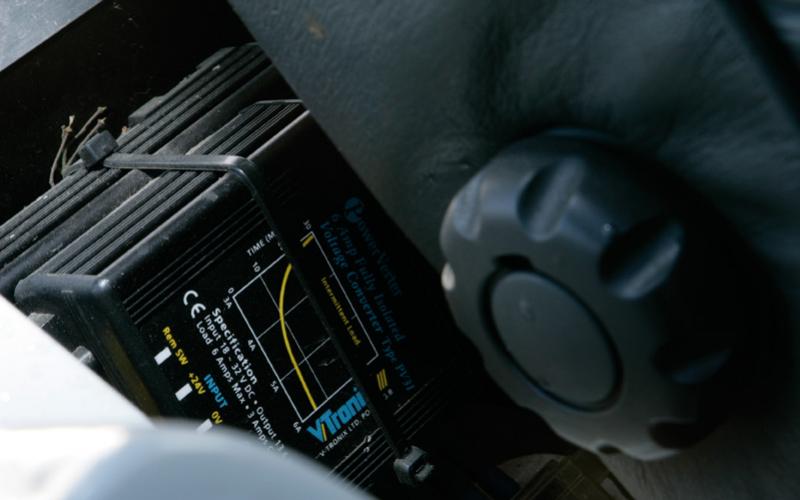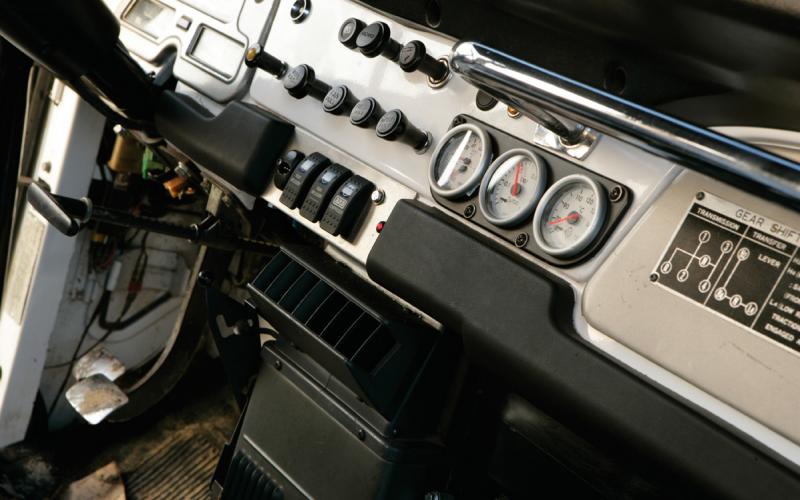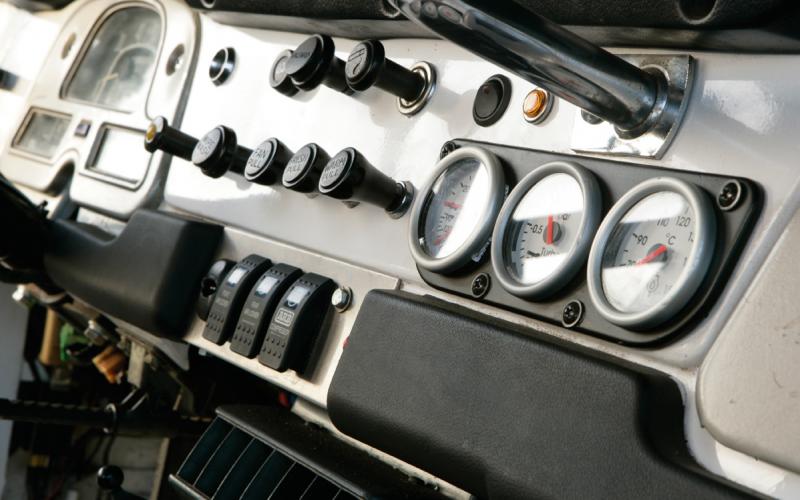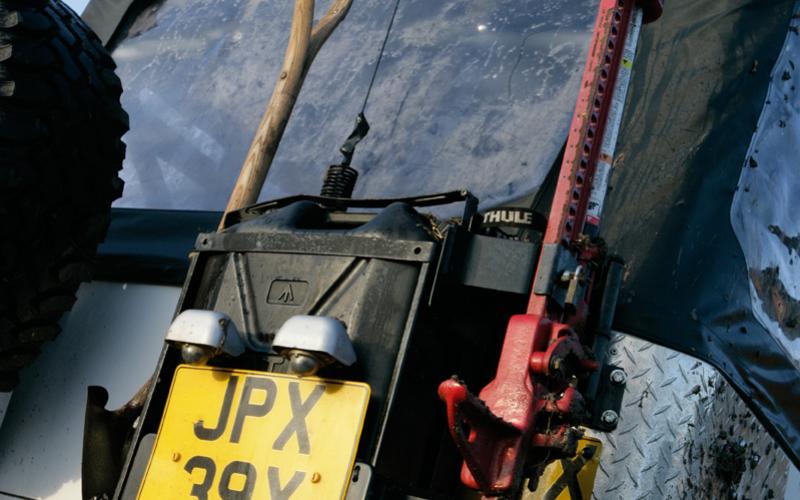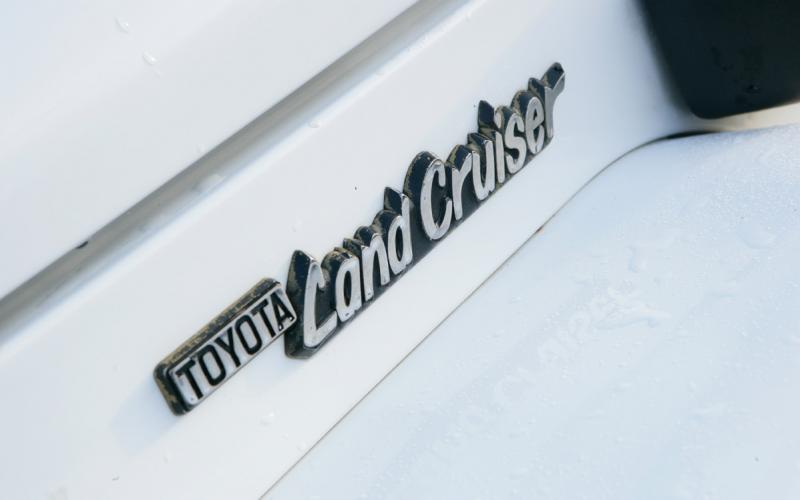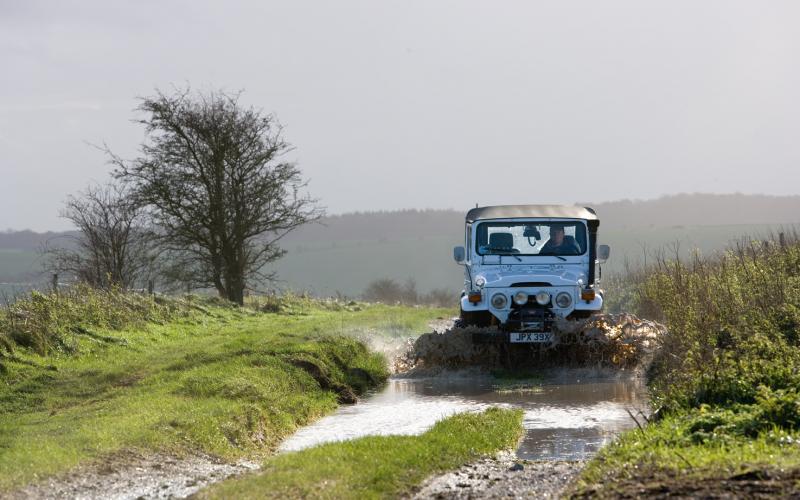 <
>
Not many 40-Series Toyota Land Cruisers ever came to Britain – which was possibly just as well for every other 4x4 manufacturer at the time. Those that remain are now well into the realms of being classic cars – though that doesn't stop them from having the potential to be a modding project like no other.
'I don't go off-roading too much,' says Dave Mason. 'But when I do, I want to know that I can follow the big boys anywhere. I'll go and play in the deepest mud holes, the steepest rock faces, and I want to know my vehicle stands a chance of getting up there. The driver may let the vehicle down… but the vehicle's prepared to the highest specification.'
The vehicle in question is a 40-Series Toyota Land Cruiser, built from scratch as a hybrid off-road classic by leading Toyota specialist Frogs Island 4x4. It's one of three Toyotas in Dave's family: his partner Jean has an Amazon, and a heavily modded 1988 Hi-Lux is currently in the process of being turned into an Outback Challenge truck. The Hi-Lux, which you'll be able to read about in a future issue of TOR, was Dave's first Toyota. 'It was used in our business,' he says, 'going up and down to Scotland and accessing aerials on remote hillsides. 'You could hear the radio, they had no rattles and the heating worked; they were better than a Land Rover.'
That's where his love of the marque started, and he now describes himself as '100% Toyota through and through.' He's a committed 4x4 man, too, with four in the family (the most recent addition is a SWB Shogun Commercial, bought because Toyota doesn't bring the equivalent version of the Land Cruiser to the UK), but despite this he's definitely only an occasional off-roader. 'I would rather do the Rubicon Trail once in a lifetime than spend every weekend playing in a muddy pit,' he says. 'I just can't see the sense of doing miles and miles of green laning for nothing.'
Most of us would beg to differ with this view, but each to their own. And besides, if you know an off-roader by his vehicle, Dave is one of the best.
The 40-Series was never brought to Britain – which in Dave's view is the only reason Land Rover stayed in business during the sixties and seventies. Once again, he'd find plenty of people willing to argue with that one, but it's certainly the case that the vehicle's incredible strength would have found favour with a good many buyers who opted for Series IIAs and IIIs instead.
Dave's own vehicle is an American model… or, to be strictly accurate, two American models. One of them was a rolling chassis when he bought it from Frogs Island around three years ago, while the other was imported specifically as a donor.
The basic build was an exercise in harvesting the best from each vehicle, but there's a lot more to it than that. You'll find a variety of Jeep parts on it, along with components from other Toyotas such as a 4.0-litre diesel engine from a 60-Series Land Cruiser. This has been turbocharged and intercooled, while other custom mods include ARB Air-Lockers in both axles and Old Man Emu suspension, the latter helping provide four inches of lift.
The vehicle can therefore be seen as both a high-quality practical classic, built using the best OE kit from its era and since, and an adventurous modded 4x4 with a spec sheet to reckon with. Its purpose in life is equally diverse, too – it's a serious off-roader when Dave wants it to be, a posing machine like no other and a day-to-day runabout that's many times more user-friendly than anyone could ever expect from a basic truck of its age.
These last two uses are aided by a variety of ancillaries including full and half doors, a hard top and two soft tops and a set of BFG All-Terrains to augment the Mud-Terrains seen here. 'I was out in France for the best part of three or four weeks in it,' says Dave, 'and it was beautiful. On the All-Terrains, it was doing about 25-26 to the gallon, it was quiet and with the roof down it was lovely.'
It's been a gradual process of evolution to get the vehicle to where it is now, with a certain amount of trial and error along the way, but Dave now reckons that process is nearing completion. 'She's almost at the stage where she can evolve no more,' he says. 'We're almost there.'
Unlike some projects, where interest wanes once the vehicle is complete, Dave's 40-Series is going to remain a treasured possession long into the future. He has plans to move to Europe, where it would be his everyday car – one reason why he was perfectly happy with a left-hand drive model, even though right-hookers do exist. And even if that doesn't happen, his admiration for the vehicle's immaculate simplicity and fitness for purpose is so clear, you can tell it would take an unfeasibly good offer to part him from what must surely be the best example of its kind anywhere in Britain, and probably some way beyond.
Dave knows he has Frogs Island to thank for that, saying that the company's main man, Eddie Priscott, has become a firm friend as a result of their work together on the project and 'the highs and lows we've had from overcoming things.' Not that anything this visionary is ever achieved without a cast of thousands, of course. 'Thanks to my good lady Jean,' he says, 'for putting up with the expense and the trials and tribulations and hare-brained schemes, and being the long-suffering writer of cheques…'
Especially brave, you might think, when she has to share his affections with such a beautiful, elegant vehicle. Not that that's likely to cause any problems between them. This is, after all, a two Land Cruiser family. Which could easily be the perfect definition of domestic bliss.
Transmission
The same 60-Series that donated its engine was also the source of the FJ's five-speed manual gearbox. Behind this is a transfer box with a gearing reduction kit, providing 8% lower gearing in high box and 63% in low. This compensates for the effect of the taller tyres, while also allowing exceptional rock-crawling ability.
The handbrake is a Hi-Lux transmission disc brake kit, which has been modified to suit this particular vehicle.
Engine
The engine is a 4.0-litre straight-six diesel from the later 60-Series Land Cruiser. This was normally aspirated in standard form, but Frogs Island added an AXT turbo kit, oil cooler and custom intercooler, allowing it to develop an estimated 160bhp. Air comes through a Safari Snorkel, allowing the vehicle to wade in water far deeper than its owner's sense of its worth would ever let it negotiate.
Chassis
The vehicle is made up from two FJ40s, both of which were imported from America. One was a 1980 model from California; the other dated from 1976 and was sourced in Florida.
The 1980 vehicle donated its chassis and axles, but had a rotten body. The 1976 donor was the other way round, with good panels but a battered and well worn frame.
The Californian FJ had already been registered in the UK, and with its superior chassis, plus the fact that the 40-Series gained front disc brakes in 1980, it made an obvious base for the project.
Steering
The FJ40 didn't originally come with power steering, so Frogs Island built a system using a conversion kit based around a Jeep PAS box. 
Wheels & Tyres
The FJ40's unusual rims are 1970s-vintage Jeep Grand Cherokee alloys, machined to fit the Toyota hubs then blasted and powder coated silver/grey. Tyres are 33x12.50R15 BFG Mud-Terrains, though Dave also has a set of similarly sized All-Terrains for road use.
Suspension
Old Man Emu is the foremost name for Toyota 4x4 suspension mods, and it's the Australian company's equipment that's used here. A shackle reversal kit, which relocates the swinging shackle to the rear and fixed shackle to the front, is also used on the front springs, allowing better handling on the road.
Between them, these mods provide around four inches of suspension lift – which, combined with the big tyres and body lift, allows plenty of ground clearance for the most extreme off-road conditions.
The vehicle is also very flexible indeed. 'Although the 40-Series runs on leaf springs,' says Eddie Priscott, 'articulation with the OME suspension needs to be seen to be appreciated. Many coil sprung vehicles would be envious.'
Body
Both vehicles were stripped down and a new body made using the best panels from each. These were fully repaired piece by piece. 'Anyone considering a project like this would be advised to stump up the cash and buy new panels from the States,' says Frogs Island's Eddie Priscott. 'It is better in the long run.'
The body is mounted using a two-inch lift to allow extra clearance for the vehicle's 33x12.50R15 tyres. Dave recalls that this was added after an early outing in the Spanish desert with OneLife Adventure, when the vehicle's improved articulation led to the tyres fouling its bodywork.
Brakes
The vehicle's brakes remain standard, taking advantage of the front discs used on the later-model FJ40 which yielded its axles. Thus the extra effort required by the outsize tyres is available; the whole system was fully overhauled during the build, too, ensuring it's as up-to-date as the rest of the vehicle.
Among the very few jobs left on the vehicle is to convert its back axle to disc brakes too. This is on the cards for 2007 – after which it will be even more immune to the effects of mud and water than at present.
Roll Cage
The 40-Series was fitted as standard with a single roll hoop braced with back stays. On a vehicle with two soft-tops that was designed to prosper in the most serious off-road conditions, this was clearly not ideal, so Frogs Island fabricated an internal front hoop to augment it. The two are joined together with a pair of bars in the usual manner, creating a six-point affair which promises to protect the vehicle's occupants - whatever fate throws at them.
Winches
Although the FJ doesn't get used off-road very often, and Dave is very clear that he doesn't want to do anything that'll ruin its classic looks, it's still fully equipped for the most rigorous conditions. This includes a Warn XD9000i at the front and XD9000 at the back, both of which are mounted on custom platforms.
The front unit simply sits on top of the bumper, while its equivalent at the rear sits between the crossmember and an auxiliary fuel tank which Frogs Island made for the vehicle. (This sits behind the rear axle and is filled through a new fuel filler flap cut from the spare body tub.)
Both winches run on 24-volt electrics from the vehicle's custom twin-voltage system (see separate box). This means they're very efficient in use – and according to Dave, both have seen plenty of action, though mainly to rescue other vehicles. Steel cable and roller fairleads are employed front and rear.
Electrics
The vehicle's twin Optima Red-Tops supply juice for an elaborate twin-voltage system devised by Frogs Island for this vehicle. The problem was that the engine's stop controls are 24-volt, as are the starter and alternator, and being unique to the 60-Series there was nothing obvious to replace them with.
The rest of the vehicle, on the other hand, is 12-volt, with no 24-volt option. Thus a dual system is necessary; the set-up Frogs Island devised drops the batteries' initial 24-volt output to power the dashboard and related components, while the winches take advantage of the higher-voltage circuitry.
Cabin
It may not be modern, but the FJ's interior is a work of functional art. Seldom has a vehicle been so basic yet so elegant.
The dash was completely stripped for painting during the build, and reassembled using the best componentry from the two donor vehicles. 'All the controls and dash parts are in great condition and operational,' says Eddie – though this verdict doesn't even begin to describe how impressive the effect really is.
Further features inside the vehicle include a CD stereo in the glove box, which adds still further to the effect when the soft-top is down on a summer's day. The original seats were replaced by more comfortable units from a car in a breaker's yard, while the floor has been coated with Protectacote, a textured, non-slip bed liner which helps keep noise down while also sealing and protecting the floor. At the back, the tailgate has a storage box built into it which is ideal for carrying recovery kit.
Axles
There's not a lot of potential for breaking an FJ40's axles, so the units in Dave's are more or less standard. Both came from the later model, hence the front discs mentioned elsewhere; the rear drums are slated for upgrading later this year.
By far the most significant modification here is the use of ARB Air-Lockers front and rear, which mean it's almost impossible for the vehicle to lose traction if there's any available at all. Dave specified these after his experience with them in his Hi-Lux; they run with standard axle ratios, as all the reduction gearing necessary to cope with the vehicle's taller tyres is taken care of by the modified transfer case.
Outside
The vehicle has two spare wheel carriers, however the one not actually occupied by the spare itself has been reversed to create a 'prospector's' carrier for a fuel or water can, spade, axe and high-lift jack. The rear number plate is mounted here, too, with a custom light to keep it legal.
On the subject of lights, the 'dismal' sealed-beam units from the original FJ40 have been replaced by a pair of seven-inch halogen lamps. These are backed up by a pair of Cibie Oscars mounted to a modest A-bar protecting the winch.
LAND CRUISER, ARB AIR-LOCKER, SAFARI SNORKEL, BFGOODRICH MUD-TERRAINS, JEEP POWER STEERING, OPTIMA RED TOP, LC40, OLD MAN EMU SUSPENSION
Share this article