Surfing Against The Tide
Originally Published: May 2010
Words: Tim Gibson
Pictures: Olly Sack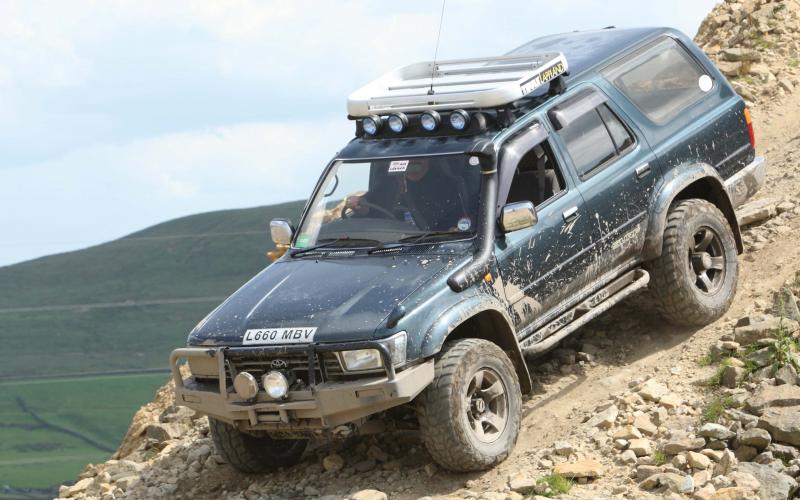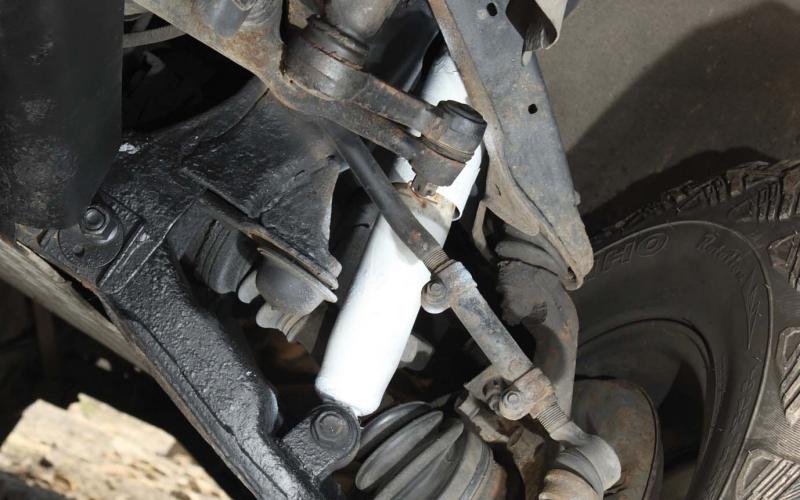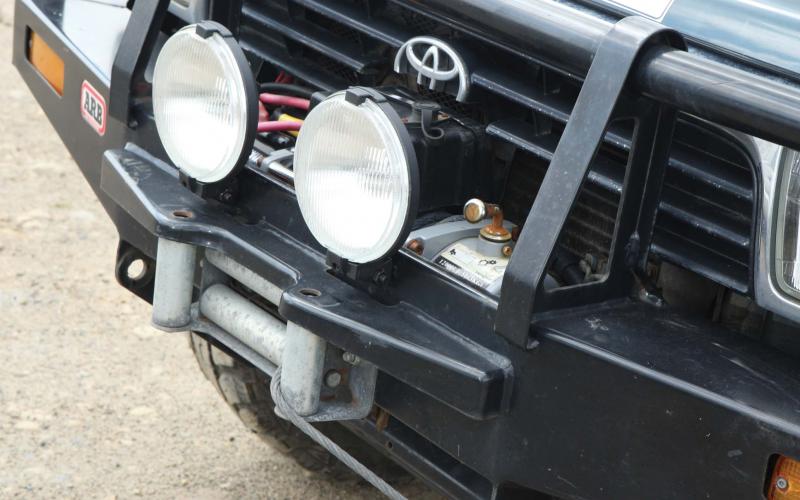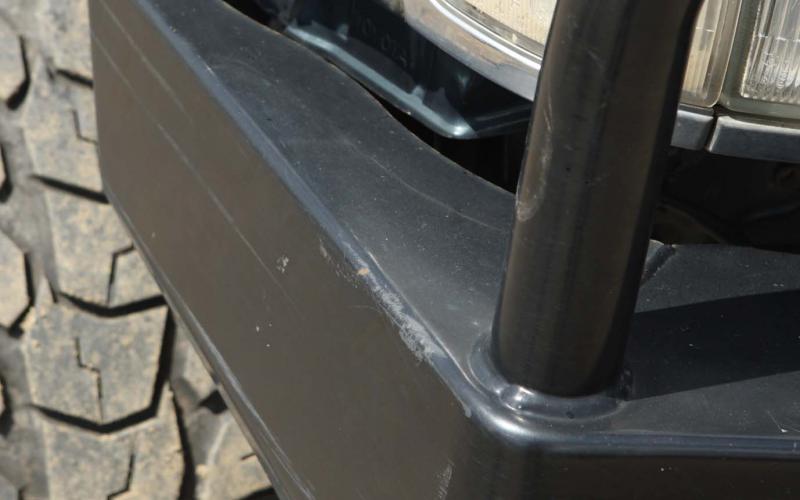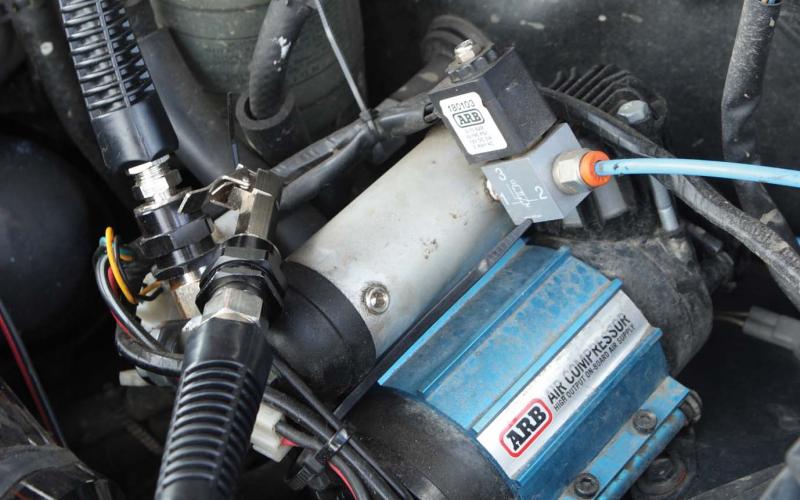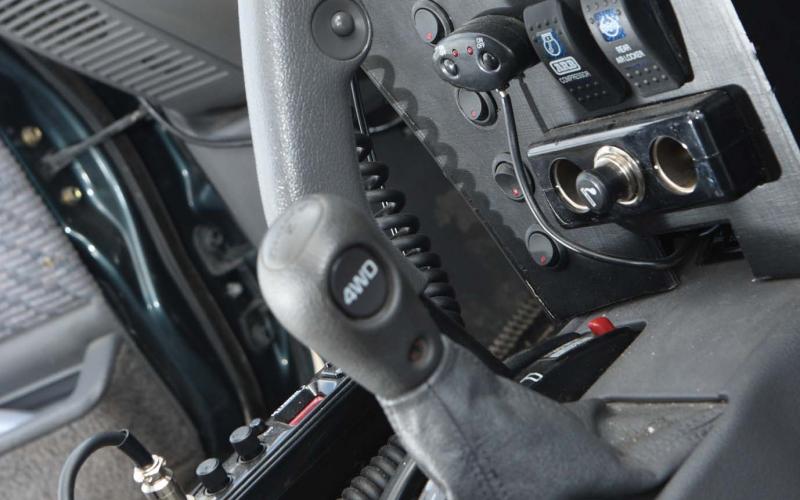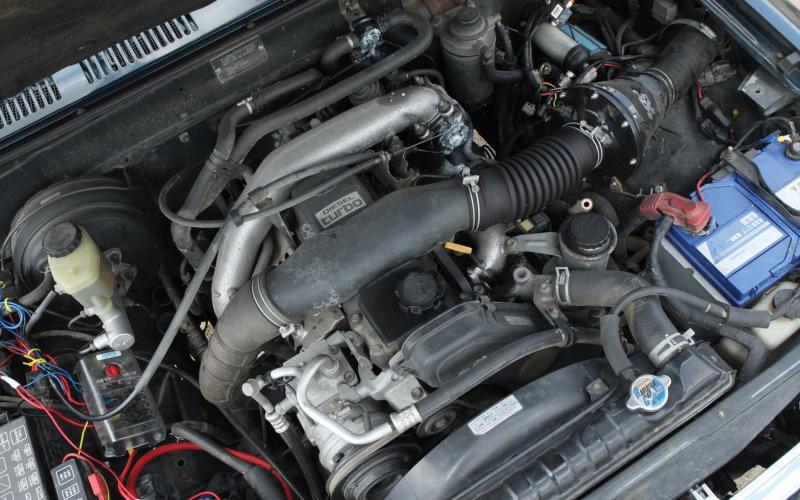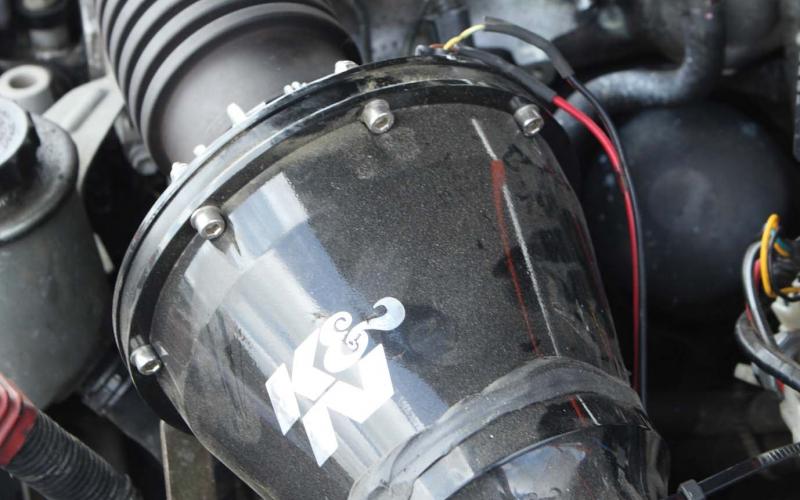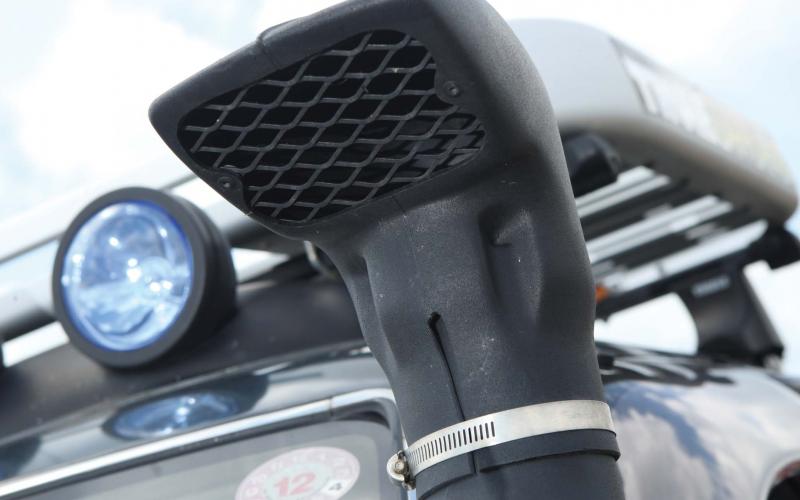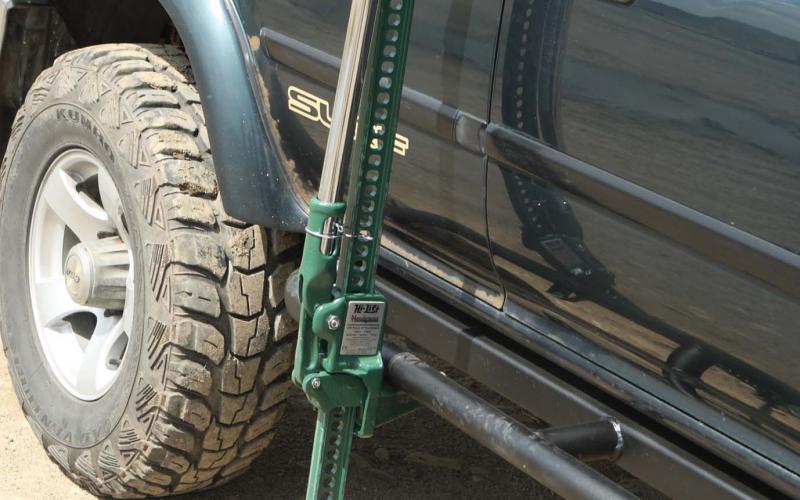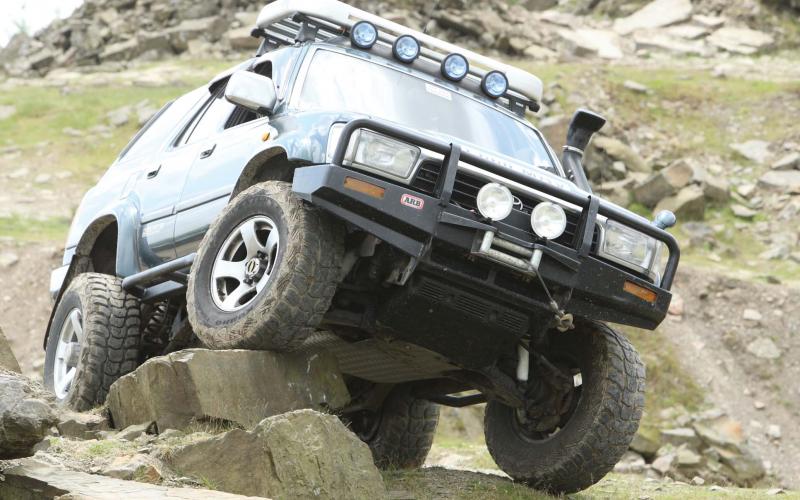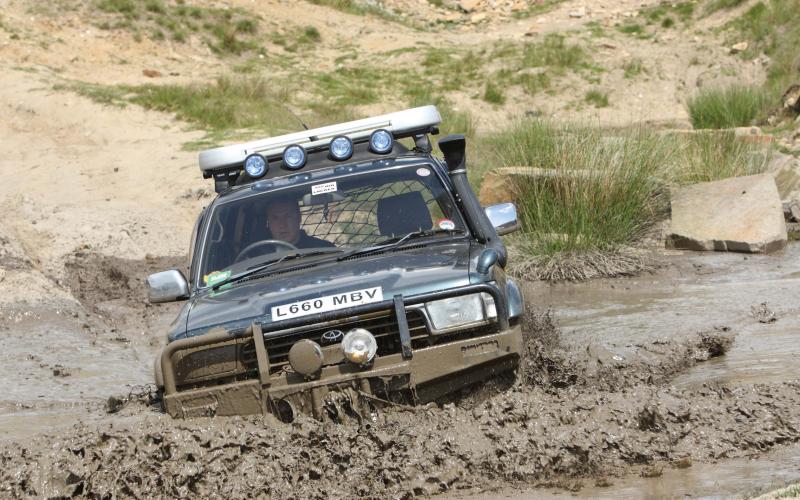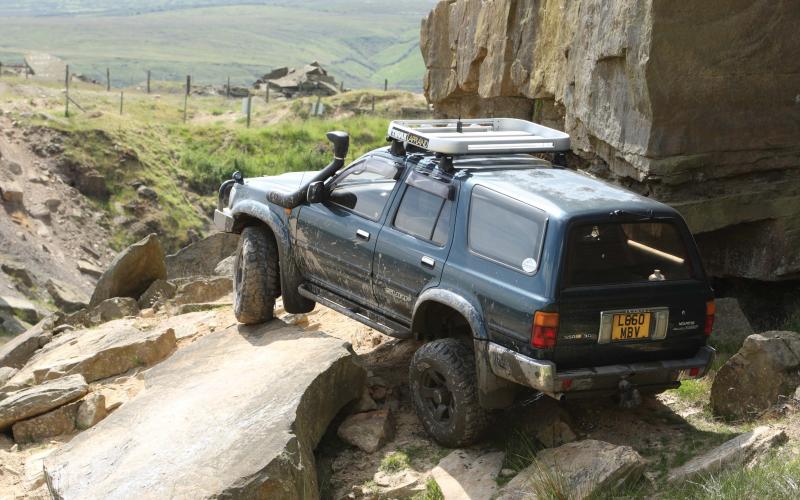 <
>
Toyota's Hi-Lux Surf isn't the most obvious basis for an off-road project. If Wayne Larsen had realised that, his wife might not be driving around in a Volvo. Still, at least he takes her laning at the weekend – and the vehicle he's created is a perfect example of grass-roots off-road engineering.
Most off-road enthusiasts like to think of themselves as having a slightly rebellious streak. That's probably a good thing – especially in an era when driving a vehicle with anything other than an elastic band beneath the bonnet marks you out in the eyes of most of society as a rabbit-murdering Neanderthal. After all, if you weren't prepared to swim against the tide of prevailing attitudes, you'd be driving an Aygo or Prius too.
Within the 4x4 world, though, people tend to stick with what they know. If they want a vehicle that will be ultra-reliable, they probably opt for something made in Japan. Likewise, if they want to spend a lot of time in the workshop but have a massive grin on their face every time they do manage to get their car to work, they'll obviously buy a semi-retired Land Rover.
Those fanatics who want a whole lot of muddy fun might well go down the Land Rover route, too. Or they'll opt for a Suzuki, a Jeep or possibly a Land Cruiser. Either way, they'll go for something that's easily modified, with spare parts readily available and loads of fellow punters to lend advice about rebuilds and trick bits. And they'll avoid independent front suspension like the plague, right?
Not so Wayne Larsen, who's ended up with a Toyota Surf as his off-road weapon of choice. In fairness, the state of affairs has come about somewhat accidentally. He bought the vehicle primarily for his wife, Laura, on grounds that its large boot would be good for their Great Dane and it would be ideal for towing the family caravan. But since the car was pretty handy off-road, Wayne couldn't resist the occasional greenlaning adventure.
Over time, his desire to modify the Surf became too strong to resist, and he bought Laura a Volvo estate in order to take over day-by-day control of the Toyota. She's been fairly understanding about it all, really… although Wayne keeps her placated with regular off-road trips during which she gets to enjoy quality time behind the wheel. 'Off-roading is a hobby we both enjoy,' says Wayne, 'and our little girl will be able to come along too when she's a bit older.'
The Surf may have come about slightly by accident, but Wayne's no stranger to the world of off-road modification. He has owned two Hi-Luxes in his time, and each has been used in earnest in the mud. The most recent featured lifted suspension and 33-inch tyres, so he has form when it comes to Toyota projects.
The Surf was never officially imported into the UK, but in essence it's the same vehicle as the 4-Runner – a station wagon based on the same platform as the Hi-Lux, but with independent torsion bars at the front and coils out back. Despite its relative lack of popularity, though, it's a sound choice for all-round use. Wayne likes its combination of reliability and roominess, and its Hi-Lux origins ensure exemplary build quality.
The first Surfs, built from 1984, were so similar to the Hi-Lux of the time that they shared its leaf-sprung, live-axled suspension, but the now-familiar independent front end arrived in 1986. Four years after that, when a new Hi-Lux was launched, the Surf followed, and it was at this point that the rear axle went from leaves to coils. Despite the limitations of its short-stroke front end, it was still a tidy enough performer in the mud – and with the mods Wayne's performed on the one you see here, it's more than up to the job.
First up is a two-inch suspension lift, from Ironman in Australia (where, of course, Toyota reigns supreme in the off-road market). The lift features uprated rear coil springs, which overcome the originals' tendency to sag over time, and heavy-duty torsion bars. Two inches is about the limit of increased ride height that can be squeezed out of the Surf's front end without major surgery; it's enough to provide a bit of extra ground clearance, though, and Ironman shocks allow increased flex, too. In addition, the heavy-duty suspension adds greater strength and is better able to cope with the increased weight that comes from Wayne's other modifications.
These include a 12,000lb winch, which is mounted on an ARB front bumper. The winch is a non-branded make running with steel cable, but it hasn't proved to be the most reliable ever manufactured. Wayne is intending to replace it with a more upmarket model, and might well go with Plasma at that time. 'The vehicle is quite heavy at the moment,' he says, 'so any opportunity to save weight is worth considering.'
Given the winch's flaky disposition, it's fortunate that Wayne doesn't have need of it very often. That's thanks to the addition of an ARB Air-Locker in the rear axle. This was the only component Wayne didn't feel confident installing himself. He's an aircraft painter by profession, so he's pretty handy when it comes to practical tasks, but fitting a diff, far less an Air-Locker, is a job he felt was best left in the hands of an expert. That upped the cost, naturally, but the confidence that comes from knowing it was done right was worth every penny.
The compressor for the ARB runs off a separate wiring loom which Wayne installed to operate the various ancillaries he was adding. These also include front spots and a roof-mounted light pod, as well as a CB and a bank of auxiliary 12v sockets.
At the sharp end, there's a set of Warn manual freewheeling hubs. Wayne's not sure the fuel consumption benefits are all that obvious – but he's pleased to be extending the lifespan of the front transmission, nevertheless, by disconnecting it when running in rear-wheel drive.
Of course, one of the best ways of making components last as long as possible is to minimise the scope of the alterations you make to them. For this reason, it's encouraging to see that Wayne has only made a minor adjustment to the 3.0-litre turbo-diesel engine. Satisfied as he is with its performance, Wayne has limited himself to a K&N Apollo induction kit – otherwise known as a cool air intake system. 'The induction kit gives the Surf a bit of extra punch,' he laughs, 'and it makes a brilliant noise. It sounds as if it could inhale small dogs off the kerb when I drive past!'
If the engine is more than up to the task of shifting the Toyota's not inconsiderable bulk, the gearing in the four-speed auto box is a little less effective. At 265/75R15, the Kumho Mud-Terrains Wayne uses are the same size that was fitted as standard to UK-spec 4-Runners, but he reckons it could do with lower overall gearing to help it conquer steep climbs. Longer diff ratios could well be on the agenda as a result, though with the limitations the Surf's basic design places on the mods he can do to it, Wayne might well replace it with something more hardcore instead.
That's because he's thinking about buying a Mk3 Hi-Lux and modifying it for competition use. He's keen to get involved in the scene, and says he'd love to see clubs in his native North West organising events for less experienced entrants whose vehicles might feature only moderate modifications. 'Lots of competitive motorsport prices out the normal person from ever participating,' he says. 'That was certainly my experience when I competed in drag bike racing – and it would be a shame if off-roading goes down the same path. Its appeal is its accessibility, and I'd be happy to get involved in organising something locally if there was enough interest.'
The Surf is just the kind of vehicle Wayne would hope to attract to such events, as its modifications are relatively modest when compared to an all-out challenge vehicle. On top of the lift and winch bumper, a set of home-made rock sliders and the odd item of underbody armour are the only nods in the direction of really hardcore mud-bashing.
It's a very useable 4x4 all the same – and as well as being a bit different, it has a real-world feel to it which sets it apart from the chequebook Toyotas you see. This makes it a good example of a modified 4x4 which offers just enough off-road potential without costing the earth to build or maintain.
The Surf might not be everyone's first choice of truck for serious muddy exploits, but it's more than up to the task. It's reliable, pretty, spacious and comfortable, you can find them easily enough, spares supply is good and, being a Toyota, it's built to the ruggedest standard. Besides, as Wayne has so ably demonstrated, with just a few well conceived modifications you can turn it into a nifty off-roader.
HI-LUX SURF, HI-LUX, IRONMAN SUSPENSION, ARB BUMPER, ARB AIR-LOCKER, K&N INDUCTION KIT, DIY ROCKSLIDERS
Share this article