Like Water Off A Duck's Back
Originally Published: June 2014
Words: Dan Fenn
Pictures: Dan Fenn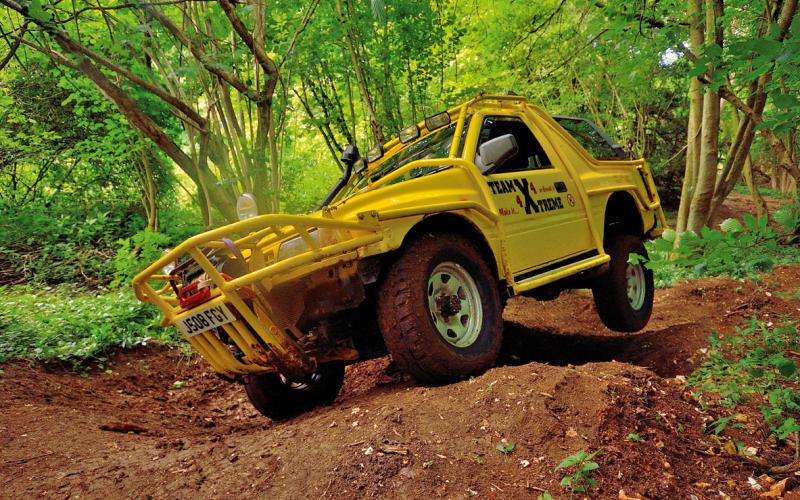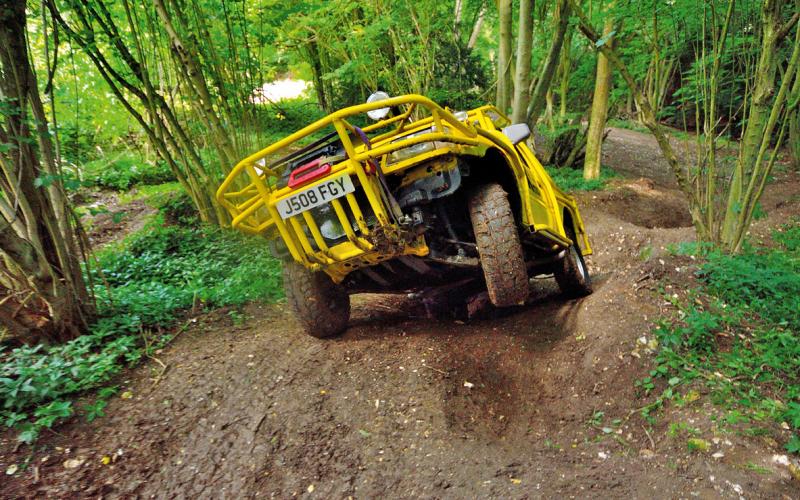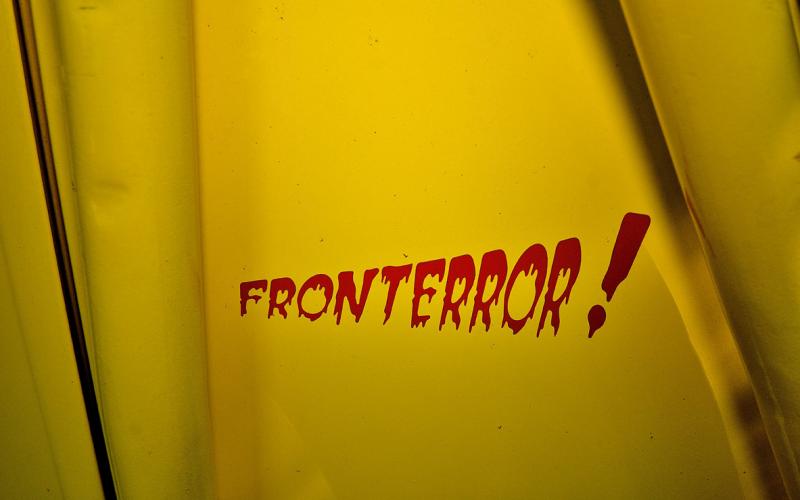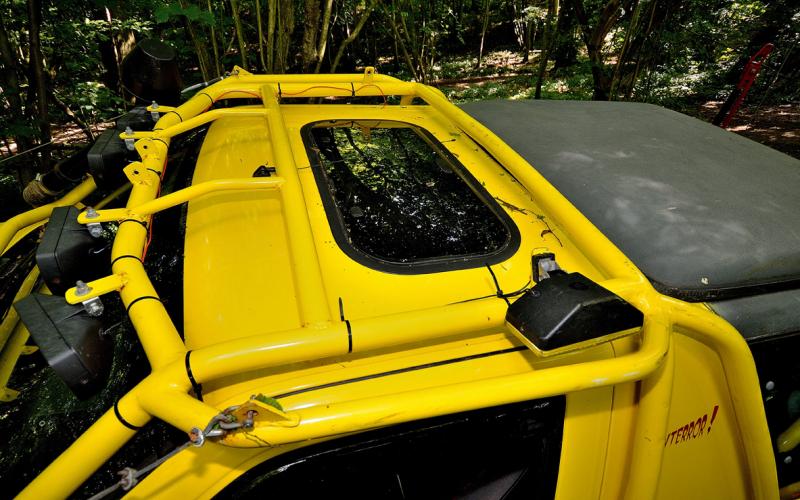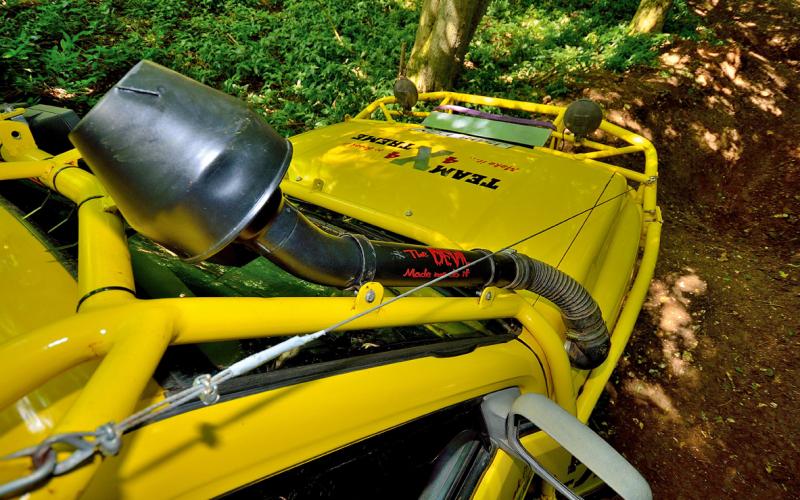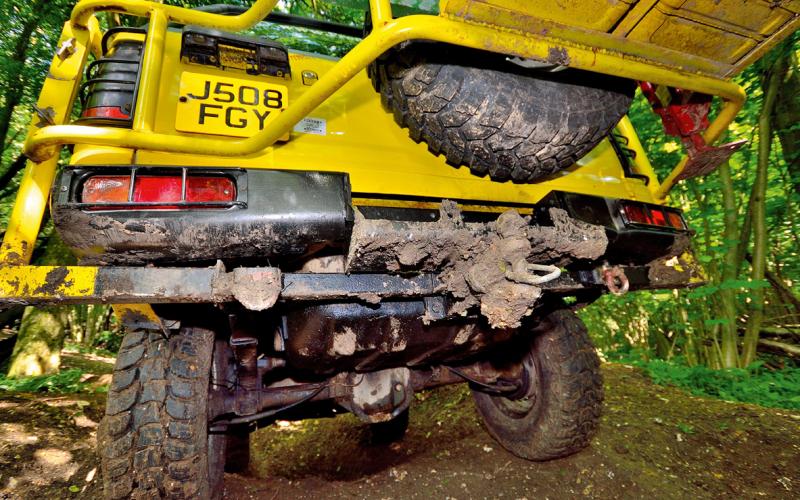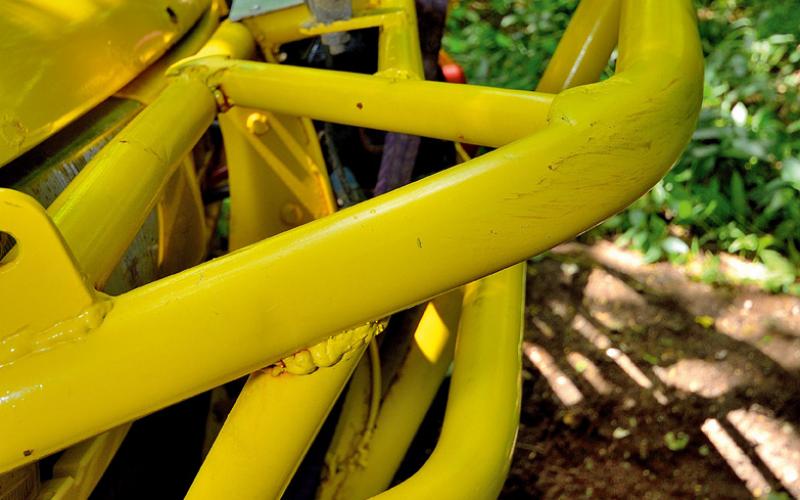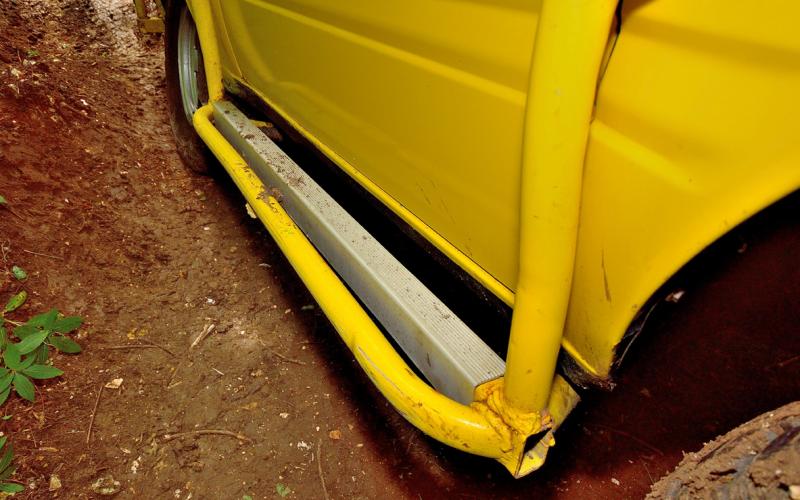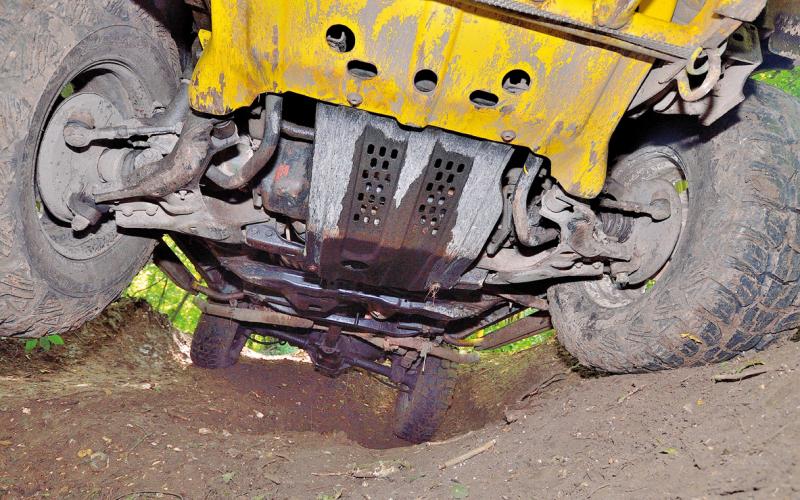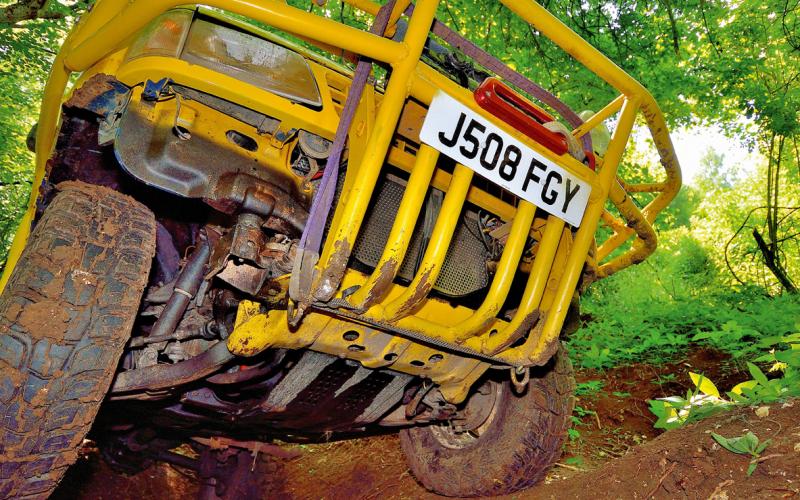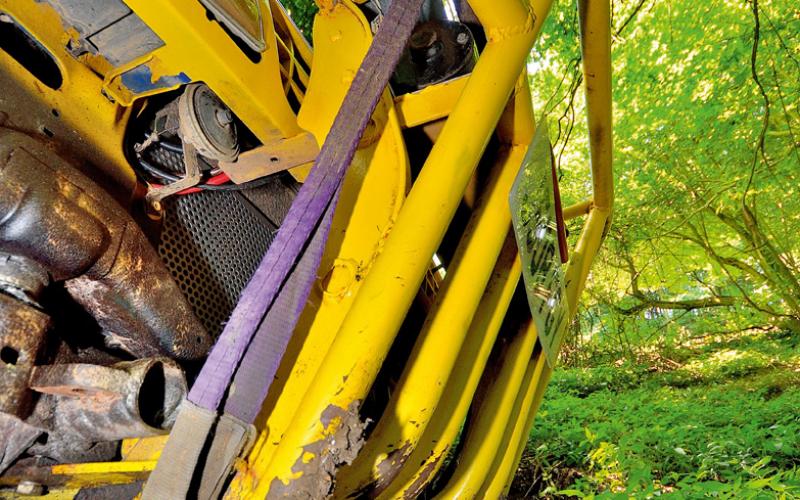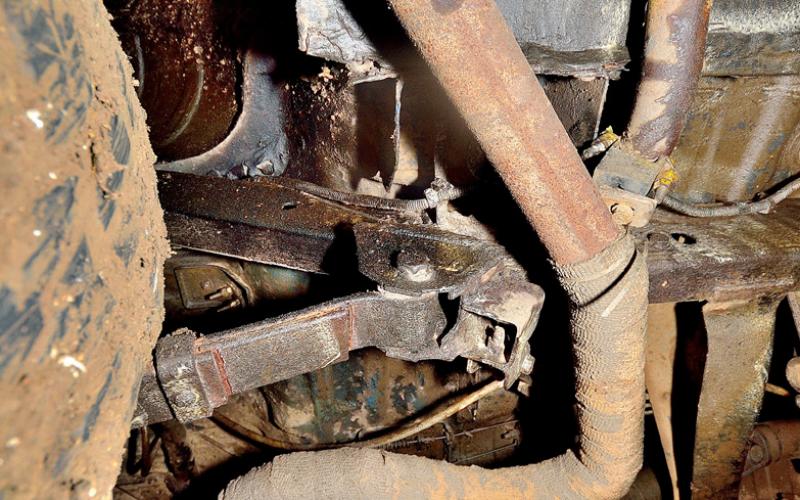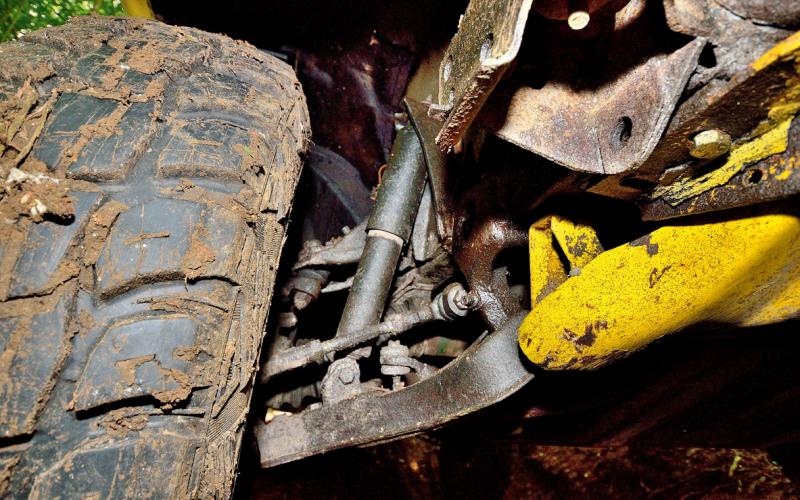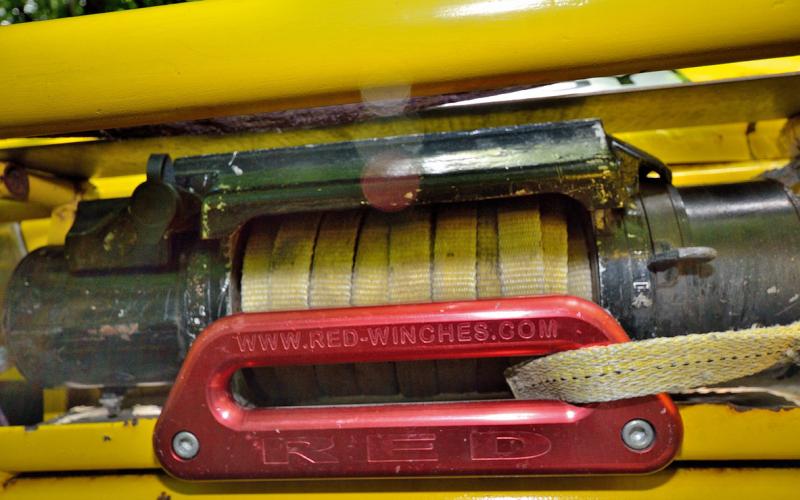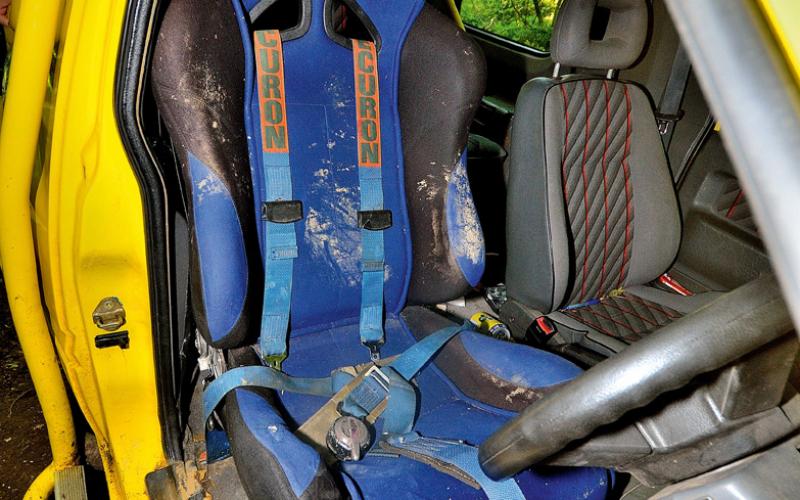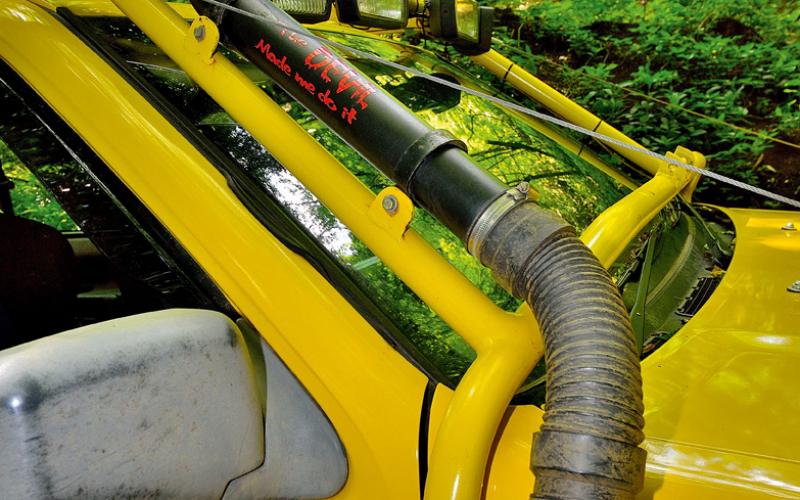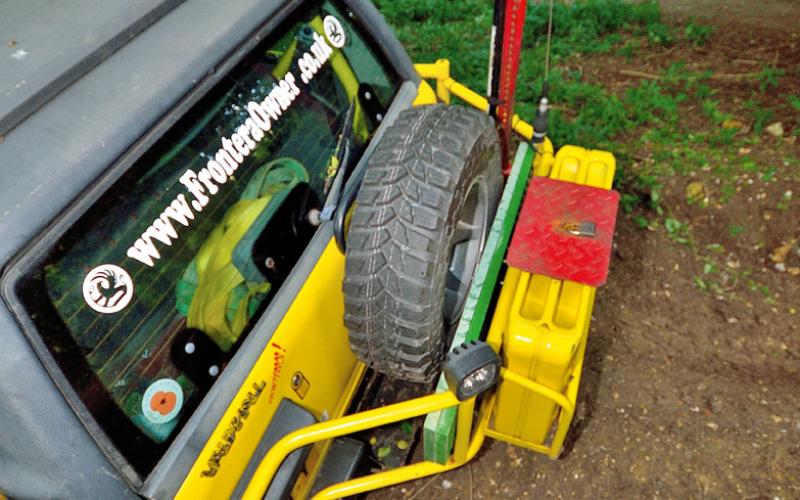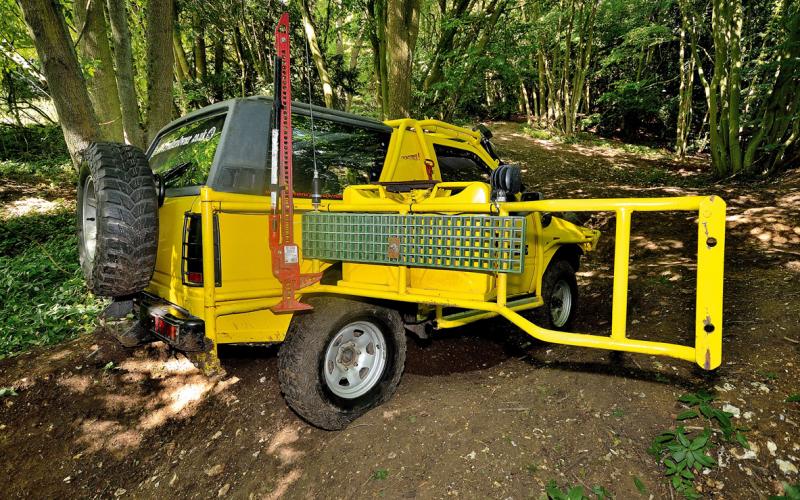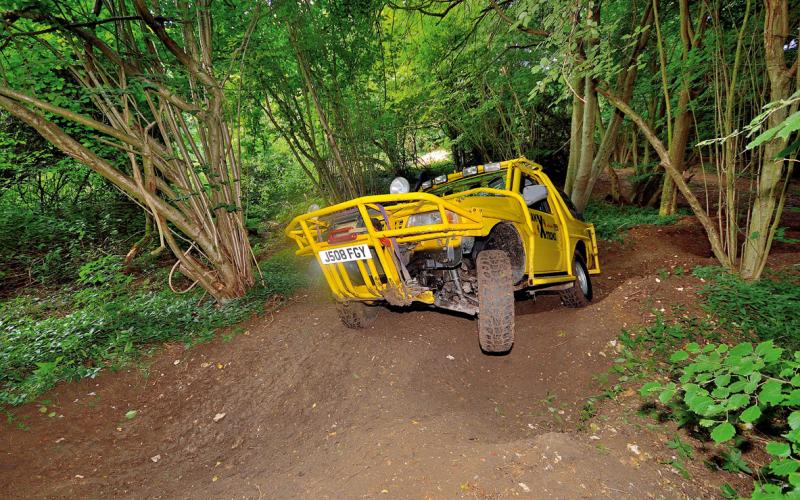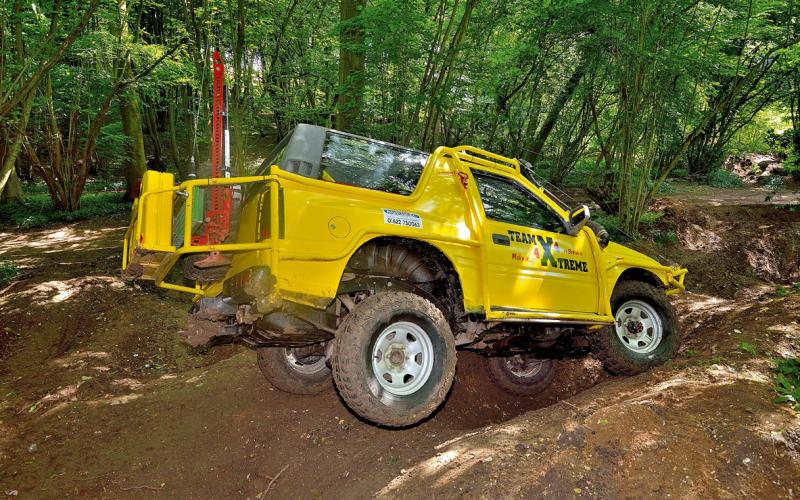 <
>
This is The Duck. The Vauxhall Frontera 2.0 Duck, to give it its full name. It was going to be in Total Off Road ten years ago, but it had a very heavy landing that quacked its rear springs, which must have made the back tyres fowl their wheelarches. Today, new owner Matt Todd has rescued it from seven years of SORN and put it back on the road. He did it with a set of eBay bargains, though, so at least this isn't the kind of duck that hits you with a big bill.
Let's talk about ducks. They can fly, they can swim, they can walk… but when they come in to land, it's not normally ever so graceful.
Matt Todd calls his Frontera The Duck. And it would have appeared in Total Off Road years ago, but for the want of a softer landing.
Let's go back about a decade. A chap called Greg, who's been playing with Fronteras for so long that when he started they were still being made, got a very early 2.0 Sport in for a few minor repairs. Greg's very good at repairs, whether minor or otherwise, but he's also very good at getting carried away and he accidentally welded a quarter of a tonne of tube to it.
Matt is the first to admit that while he does most of his own work on it these days, the truck as it presents itself to the world is pretty much all down to Greg. It was he who did the cage and body protection, inspired as he was by rock-crawling Toyotas from the US, lifted the suspension and put it on a set of 33x12.50R15s.
And then he spoke to Total Off Road, and we got very excited and set up a photoshoot, and Greg went out for a little play, and he went and got carried away again and The Duck came in for a heavy landing, and the front diff went bang, and the rear springs went snap, and ring ring went the phone and ten years later here we are finally telling you about this unique Frontera among Fronteras.
What happened in the intervening years? Well, it got fixed. But it also got SORNed, as Greg had idea about fitting a GM V8 diesel, Atlas tranny and four-linked Patrol axles but couldn't justify the cost. Eventually, he decided to let someone else enjoy it as it stood. 'When I viewed it,' says Matt, 'it was the first time it had started up in three years.'
Now, SORN isn't the end of the line for a 4x4, far from it. If a car's not going to be used on the road, why wouldn't you? But using it on the road is exactly what Matt had in mind – believe it or not, this fantasy in bent tube is his daily drive.
'It had most of the mods done already,' he says. 'But with not being on the road for seven years, I had to set about getting it roadworthy – which took four solid days of work.'
Actually, after seven years and a mixture of hardcore off-roading and hardcore abandonment, you might say four days' MOT prep qualifies as a pretty good result from trailer to ticket. Not that Matt's a know-nothing when it comes to this kind of stuff, having already owned, modded and wheeled (and scrapped) another 2.0 Sport. He got into off-roading on two wheels (with pedal power rather than an engine) and started helping out at Penshurst Off-Road Cycling in Kent, where his site vehicle was an SJ413. 'I fell in love with it,' he recalls. 'Then I found out about the Vauxhall Frontera when I had a go in a friend's long-wheelbase; I decided I liked it and wanted one.'
It wasn't long before he was hanging with the Frontera Owners Group (www.fronteraowners.co.uk), whose unique 30-acre site in Kent has been featured in these pages before and was the venue for our photoshoot. The club went looking for some land that wasn't being used, did a deal with a local farmer and developed an overgrown, wooded hillside into something that gives them a playground and him an income.
Anyway, the Duck. It was a rare convertible when Greg built it (the world's coolest dog wagon' he says), but Matt converted it to a hard-top for a bit more security, what with it being his chariot of choice for trips to the shops. It must be a good laugh in the Tesco car park.
He also replaced the 33" tyres with something a little smaller. 'Silly size tyres,' laughs Greg, though he wasn't covering 400 miles a week in it (seriously, Matt does this). On the road, he runs 31x10.50R15 Goodyear Wrangler AT/Rs on 8.5J Pajero rims, while for playtime he fits a set of 235/85R16 Kumho KL71s on 6J Hi-Lux steels.
With so many wheels and tyres in his life, it's no wonder that this has been the most expensive part of the vehicle for Matt. Even so, £350 for seven doesn't sound like a bad deal. 'All with good tread on,' since you asked.
Other bargains that'll make you grind your teeth if you buy new without a second thought include a bucket seat for 99p (eBay, obv), a complete winch and all the fixings for about £100 and a set of Monroe shocks for, er, free. Fortune favours the brave.
That could be Matt's motto for the whole project, actually. Taking on someone else's modded vehicle is always a huge risk, even when the someone in question is as well known and respected as Greg. But he's not one to shirk from a challenge, nor from the hard graft that goes with it.
'I got the vehicle about a month before the Frontera Annual Meet,' he says, 'and my aim was to get it back on the road for then since it is such an iconic one in the club. But with a week to go, I found the front diff had exploded out of its case.
'So I had to source one and fit it in time. When I found one, it was delivered to me on the Friday evening while I was already at the meet. So I changed the front diff and casing in the field – it took less than two hours in the end.' There's many ways to make a big arrival, but in the eyes of any true off-road man that one's unbeatable.
That might be Matt's verdict on the truck itself, too. What would he have done differently, we ask? 'Nothing.' Okay then, what's he going to change? Any future plans? 'The front's going to be lifted more,' he says. 'I'm looking at going to 4-5". I'll be getting a rear winch for the tray in the back, and once the extra lift's done I'll fit 33" tyres. And I want to get a reversing camera, as well as a camera for under the front winch so I can park in car parks easier!'
You just knew all that metalwork was going to raise its head again, didn't you? It certainly wasn't made for the road, but Matt reckons it's so valuable that finding ways of getting round its drawbacks is totally worthwhile.
'The cage is a work of art,' he says. 'I can see why it took so long to build.' And when it comes to art, Jackson Pollock paintwork on the bulkhead is a very nice touch – the sort of thing that marks a vehicle out as being a cut above.
These days, Greg has teamed up with another off-roading mate to form Fronty4x4Spares, who you'll find on Facebook and in Maidstone (or by calling 01622 739908). Matt's a happy camper driving The Duck, and a decade on it's still an instantly recognisable calling card for the guy who built it. It might have suffered the odd heavy landing, but this Frontera definitely still has its wings. See The Duck in action, and you'll be sure to quack a smile.
BALL JOINT FLIP, FRONTERA, DIY ROLL CAGE
Share this article