BLACK RHINO ALLOYS COME TO BRITAIN
Originally Published: March 2017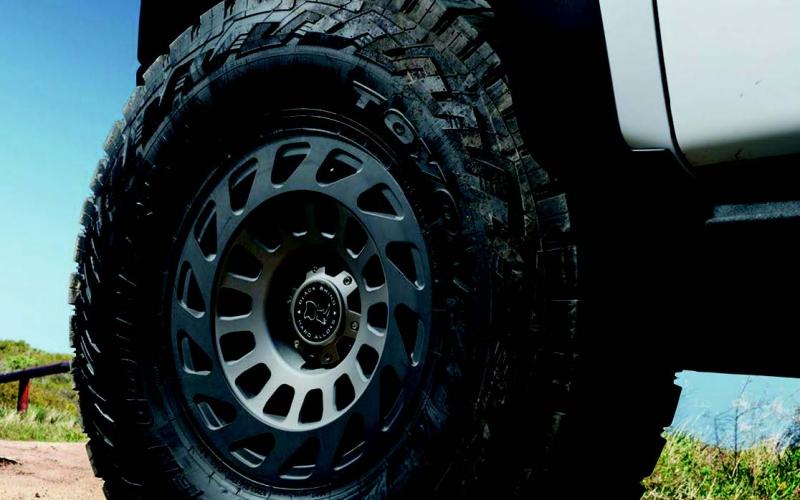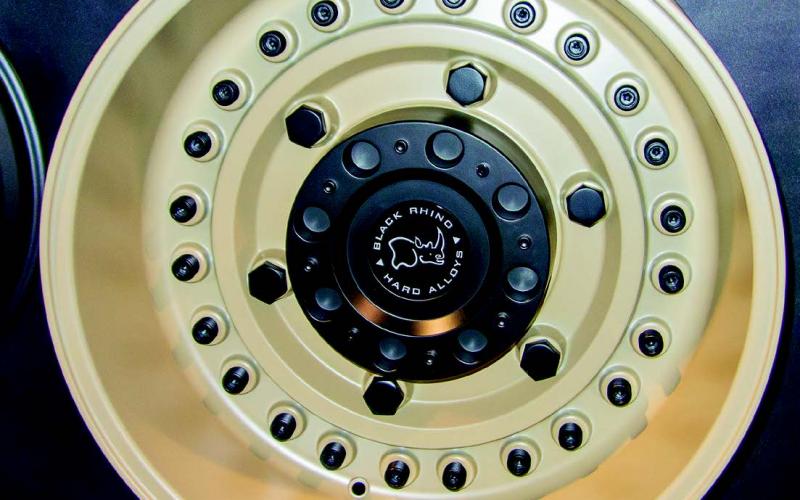 <
>
HARD ALLOYS. Sounds like the best kind of alloys, right? The alloys in question are made by Black Rhino. Not the African mammal, but the Californian manufacturer which took its name because, let's face it, black rhinos are about as hard as they come.  Black Rhino's wheels come in a variety of 17", 18", 20", 22" and 24" sizes. You probably stopped reading after the first number there, but that's fine – they come in a variety of finishes and stud patterns, and are designed to work with lifts of up to a monumental 12".
'We build wheels that directly cater to the off-road truck and SUV enthusiast,' says company boss Terence Scheckter. 'Our focus is on designing wheels that fit trucks and off-road vehicles properly.'  That point might make you nod, and possibly grind your teeth, if you've learned the hard way what rubbish rims can do to the way your off-roader rides. Black Rhino says its alloys are engineered to carry the heavy loads often associated with trucks and SUVs, and all its wheels are either hubcentric or supplied with centring rings to ensure a smooth ride that's free of vibration.
This all sounds good, but it also sounds rather a lot like the sort of sweet-sounding lies you hear from companies flogging cheap garbage hailing from a certain very well known country that's become famous for making shameless fakes. Don't be fooled, though: Black Rhino is a proper high-quality outfit – the off-road arm, no less, of TSW, the company whose alloys adorned many a modified street machine during the heyday of the Max Power generation.
The company bringing Black Rhino to the UK knows a bit about what it's doing, too. XS 4x4 Parts already imports a wide range of classy kit for double-cabs and more, making it an increasingly significant player in the British off-road and overland market, and Black Rhino joins premium brands like Rival, TJM, Delta 4x4, Upracks, Rhino 4x4 and Factor 55 in its line-up. 'We know the truck crowd cares intensely about their vehicles,' says Black Rhino. 'We know, because we feel the same way. That's why we are on a never-ending quest to produce wheels that are lighter and stronger, with wicked good looks and distinctive finishes.' If your quest is to buy a set of wheels that are lighter and stronger, with wicked good looks and a distinctive finish, contact xs4x4.parts and you'll have reached Camelot.
Share this article