New Spare Wheel Protector
Originally Published: December 2016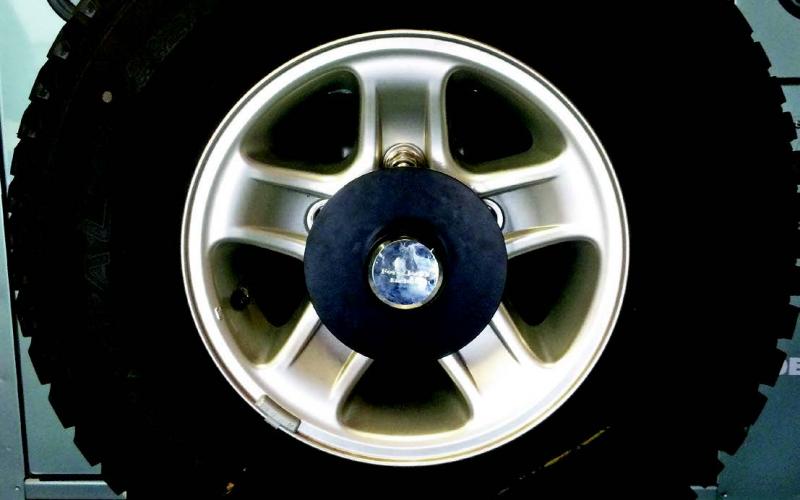 <
>
YOU REALLY DO want to keep five wheels on your wagon. Sure, there are some parts of some cities where simply slowing down will mean you'll suddenly grind to a halt with your wheels missing, but usually it's the spare on the back of your Landy that is most at risk from tea leaves.
4x4 Overlander has come up with a neat way of improving the odds of you getting to your destination with the full complement of wheels and tyres on board. Their new Spare Wheel Protector covers the fastening nuts on your Defender, and then it can be further secured with a shackleless padlock.
Since any bad person now can't get to the spare wheel nuts they're liable to give up and go elsewhere. Or, as 4x4 Overlander rather diplomatically puts it, 'making the spare wheel nuts inaccessible will slow down the unauthorised removal of the spare wheel.'
They recommend you then double-down on security and fit a spare wheel cover to all this. Then the thief won't even know if it's a manky old
steel and a bit of perished rubber under there or the latest sparkly alloy with a pristine tyre. And if they do get the cover off they'll see they can't
now get to the wheel nuts and will cry. We like that. The cost of this peace of mind – for you, not the thief – is £57 or £79 if you add the padlock. To find out more go to www.4x4overlander.com.
Share this article