Compomotives for Disco 3
Originally Published: August 2013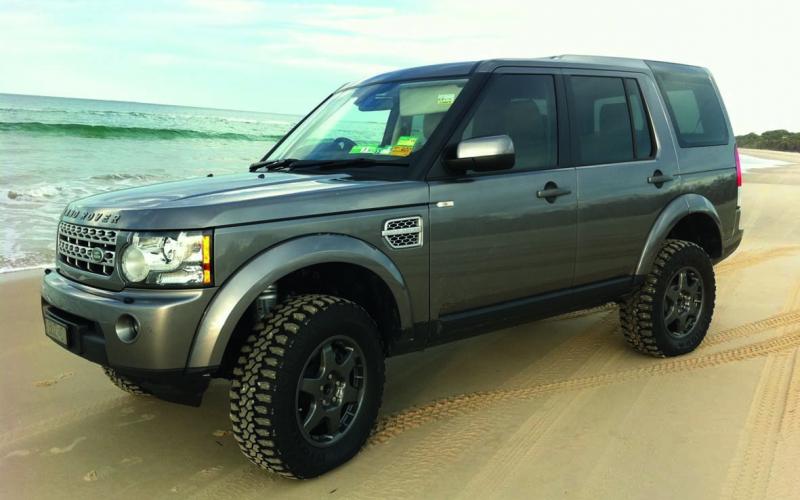 <
>
Compomotive's PD alloy motorsport wheel is well known in rally raid circles. Until now, you'll only have seen them in 16" fitments, but the company has now added an 18" version specifically for the Land Rover Discovery 3 and 4 and Range Rover Sport.
Called the PD1880, the new rim has an et44 offset and comes in a choice of powder-coated silver, satin black or anthracite grey finishes.
The offset is necessary to leave space for the calipers wrapped around these vehicles' large brake discs; of course, this means the wheels also increase track width, meaning better stability should you be running suspension lift rods.
Of course, more offset also means more options on outsize tyres, and Compomotive has some recommendations to make on this front. Most Discoverys and Range Rover Sports left the factory on bigger rims than this, and owners looking to fit an 18" replacement will be doing so in order to go off-road. Factory-fit rim and tyre combos are based on a 29" diameter, so 255/55R18 means no change – though you can go up to 265/60R18 (30.5") without needing to modify the vehicle.
That's still not much of a sidewall height for off-road use, but Compomotive also says that a 31.5" 265/65R18 can be used if you're willing to trim the plastic inner arches. You'll also need to carry a compressor, as a spare of this size will only fit in its cradle if it's deflated. The company reckons the speedo will read about 3% slow with tyres of this size, but all the vehicle's computer functions will remain as normal.
Beyond this, a 32" 275/65R18 can also be made to work, though now you're at the point where those lift rods will be necessary. Allowing the suspension to run at its maximum height as standard, in effect lifting it by 2", these provide the extra space you need to turn the vehicle into more of an off-road machine than ever by fitting the sort of tyres it takes. Compomotive recommends a variety of all-terrain and mud-terrain options, but if you're willing to go further still there's a good choice of really serious patterns around at this size that could take a Disco 3/4 or even a Range Rover Sport way further than you ever thought you'd see one go.
Compomotive turns 40 this year, and the company's presence in the motorsport world has long since given it legendary status. The PD1180 rims are by no means cheap, at £260 a throw or thereabouts: reassuringly expensive, as someone once said. Check out www.comp.co.uk to find your nearest dealer.
COMPOMOTIVE, WHEELS, LAND ROVER DISCOVERY, RANGE ROVER SPORT
Share this article