Road Legal Beadlockers for Landies
Originally Published: March 2015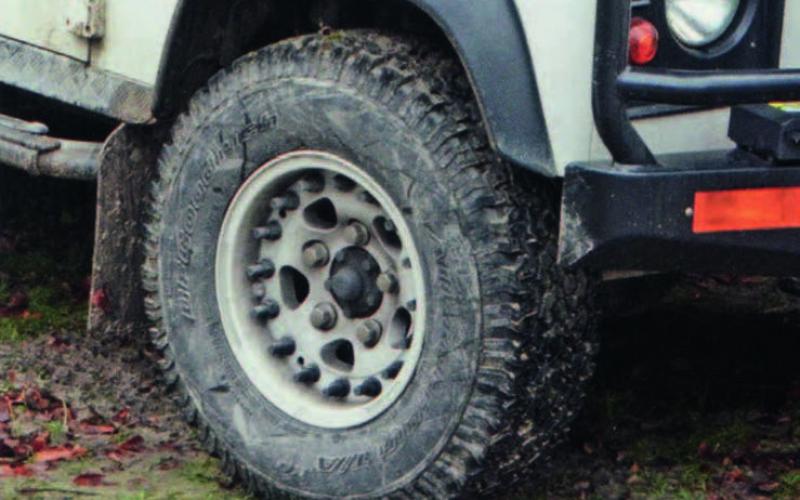 <
>
The latest addition to the range of Hutchinson wheels available at XS4x4 is the WA0604 Rock Monster Beadlock, in a 16x7.0" size designed specifically for the Land Rover Defender. Fully government-approved as a road-legal accessory back home in the US, this allows you to run your tyres at ultra-low pressures – all the way down to 0psi – without breaking them off the rim, allowing them to spread the maximum possible footprint in search of traction on difficult surfaces.
Beadlockers have been common for a long time in America, but they remained almost unheard of in the UK until relatively recently when winch challenges took over as the primary form of competition. There's a lot of options on the market, but Hutchinson is right at the top end – as a price tag of £470 per wheel from UK importer XS4x4 illustrates.
Hutchinson's range includes a variety of fitments covering a wide range of vehicles, so if yours isn't a Defender (or, indeed, a Suzuki with Defender axles) there's probably still something in it for you. The WA1352, for example, is another heavy-duty road-legal beadlocker with the same price tag, but this one's flagged up as being suitable for the Mk1 Discovery too. Or, of course, a Suzuki with Discovery axles, etc etc.
Want to know more about these top-notch wheels? Have a look at what the importer's got to say at www.xs4x4.parts, and you'll start to see what all that money gets you.
WHEELS, LAND ROVER DEFENDER, XTREME SALES, HUTCHINSON
Share this article