Swing-away carrier for up to 36" spares
Originally Published: February 2016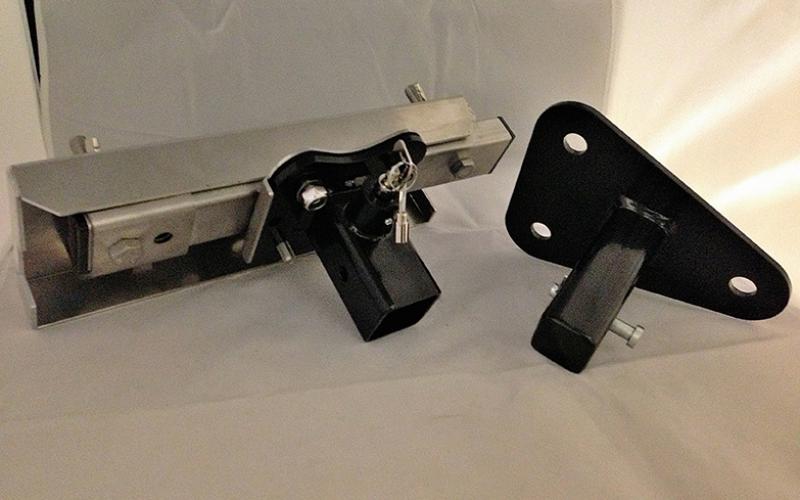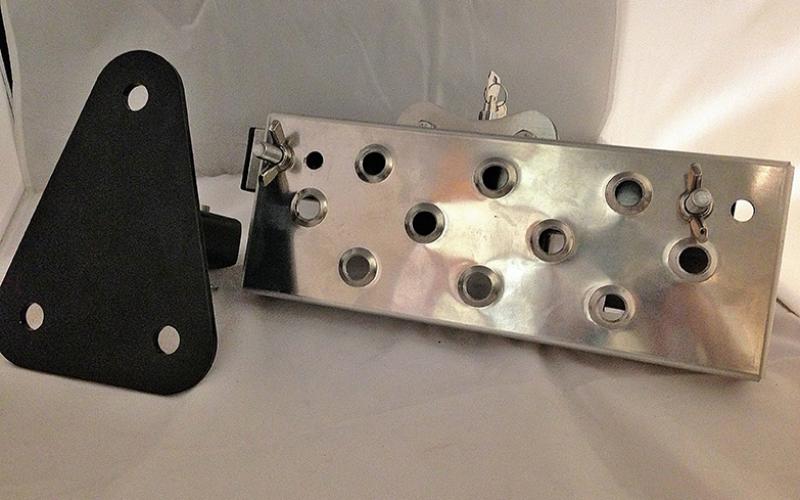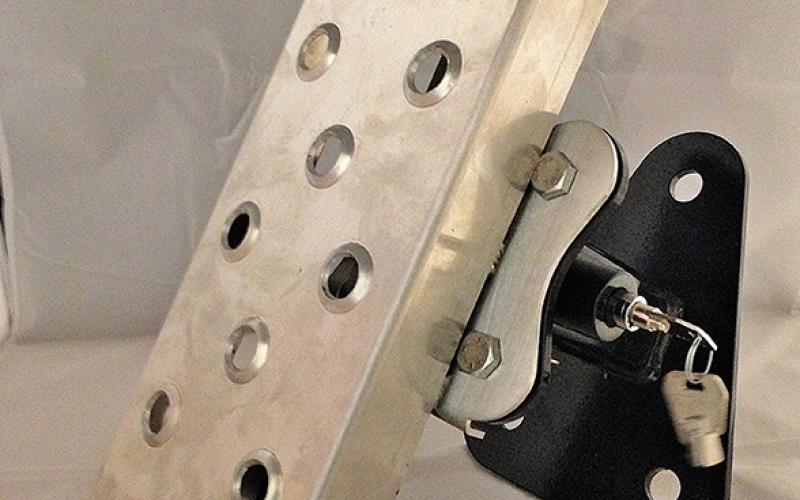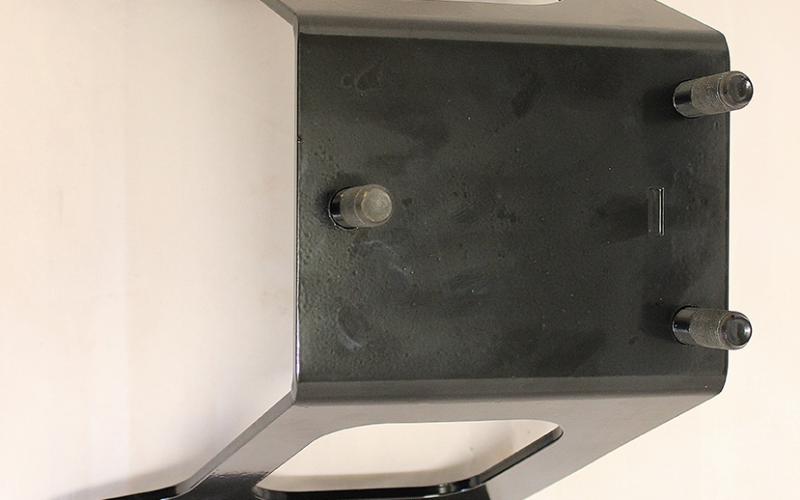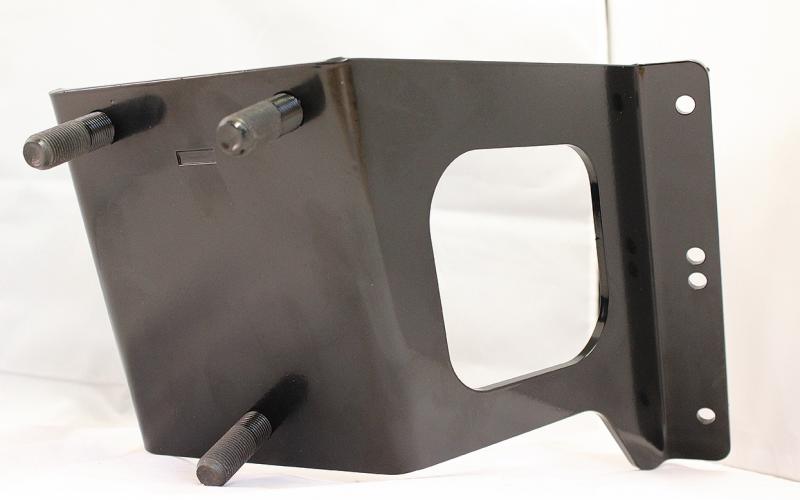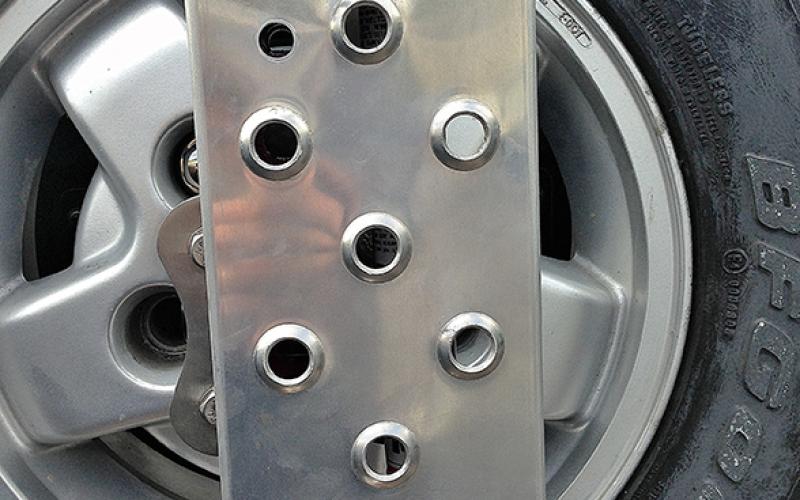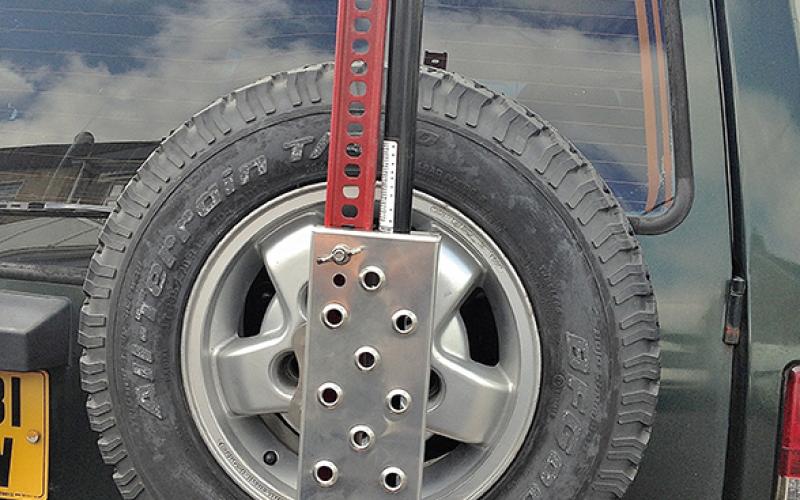 <
>
Foundry 4x4 has added a handy pair of products to its Monsta 4x4 range – allowing you to carry an outsize spare wheel and a high-lift jack all in one go.
First there's the Monsta 4x4 Heavy-Duty Spare Wheel Carrier, which is available for the Land Rover Defender and Discovery 1. This will outlast the vehicle it's bolted to, and quite possibly its owner, as it's made from 6mm plate steel and finished in black powder-coat.
With one of these in place, you can carry up to a 36" spare without it fouling the standard back bumper. And that's quite big enough for most of us.
While you're about it, Foundry 4x4 has also introduced its Monsta 4x4 Jack Carrier. Combined with an adapter, this is designed to work in tandem with Foundry's Spare Wheel Multiple Carrier system. It can be used on Hi-Lift and Jackall pattern units alike, whether in conjunction with a standard wheel carrier or an aftermarket swing-away job.
The system comes with an integrated jack base, which is dimpled for added grip in ground that doesn't have much, and the foot plate is made of aluminium. The carrier itself meanwhile is fashioned from a combination of stainless and powder-coated steel, so you've every right to expect it to last.
Like the Heavy-Duty Spare Wheel Carrier, the Jack Carrier is available for the Defender and Discovery 1. It comes with a locating pin and high-security lock, for the usual obvious and depressing reasons, and for further peace of mind you can secure it with a long-shank padlock.
All good stuff, then. Which just leave the small matter of what it costs.
The answer is £68 for the Spare Wheel Carrier and £118 for the Jack Carrier, both of which include VAT. You can certainly pay more to get less; find out more www.foundry4x4.co.uk.
Share this article