factor 55 launches 'world's safest hook'
Originally Published: May 2016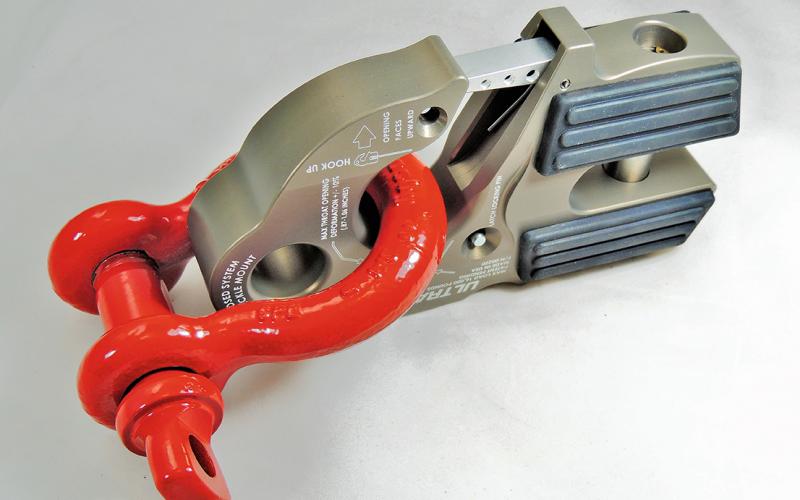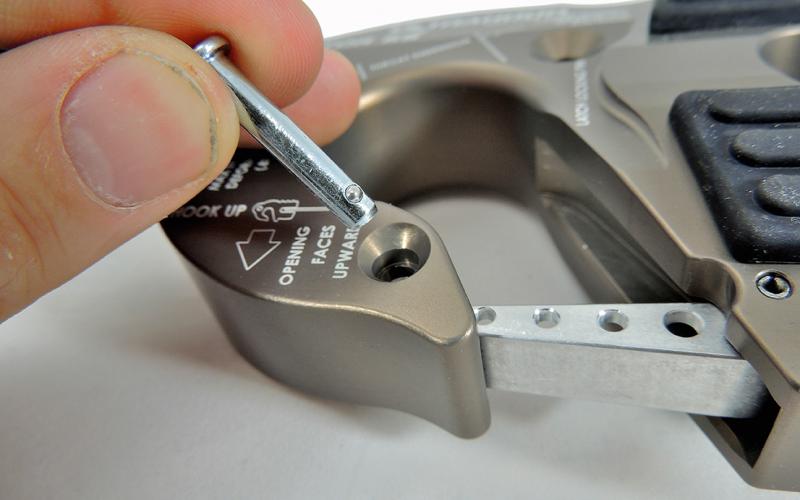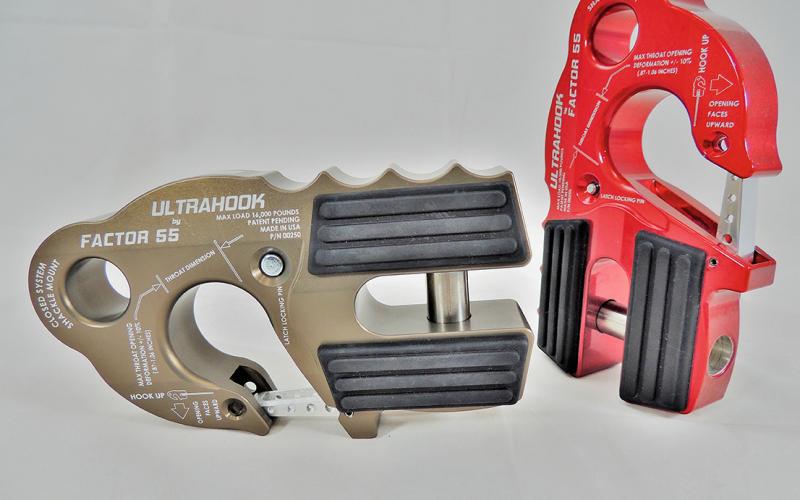 <
>
Factor 55 has joined the ever-growing roster of brands imported to the UK by XS4x4. Made in the USA, this is a range of premium recovery equipment – whose products were used on every podium-placed vehicle at this year's King of the Hammers.
Leading the line is the UltraHook, a new product which Factor 55 describes as 'the world's safest winch hook.' This features a Closed System Shackle Mount hole machined into the body of the hook, which Factor 55 would very much like you to know is a world first. The hook also features a safety latch retraction pocket, designed to allow a clear throat opening, as well as a latch locking pin stored in the body of the hook which can be removed and inserted into its tip, locking the latch in place.
Further features include a titanium double shear pin and a finger grip shaped to promote correct 'hook upwards' orientation. The hook is also made with rubber pads for fairlead protection, allowing it to be wound right in and stored tight without any damage from metal-to-metal contact.
The UltraHook, and much more from Factor 55, is available now from XS4x4. To find out more, pay a visit to xs4x4.parts.
Share this article