Homecoming Hero
Originally Published: August 2015
Words: Mike Trott
Pictures: Mike Trott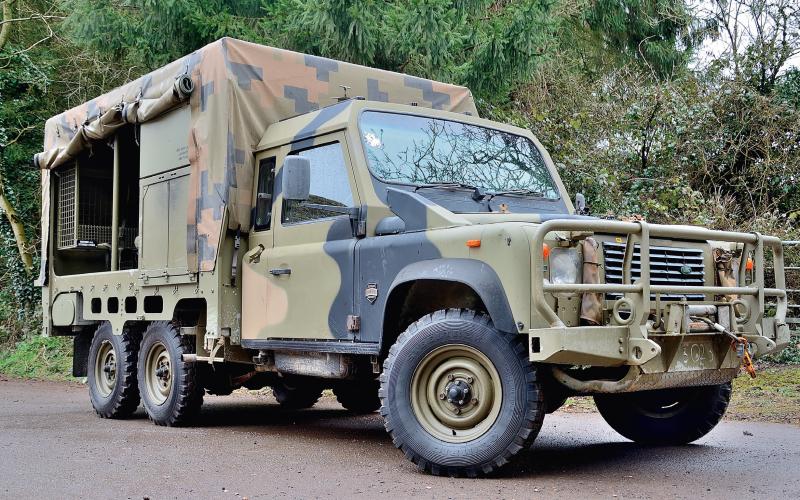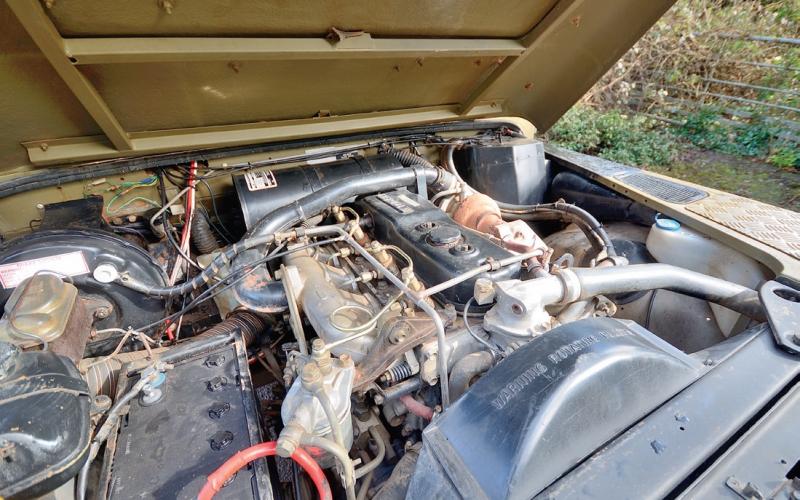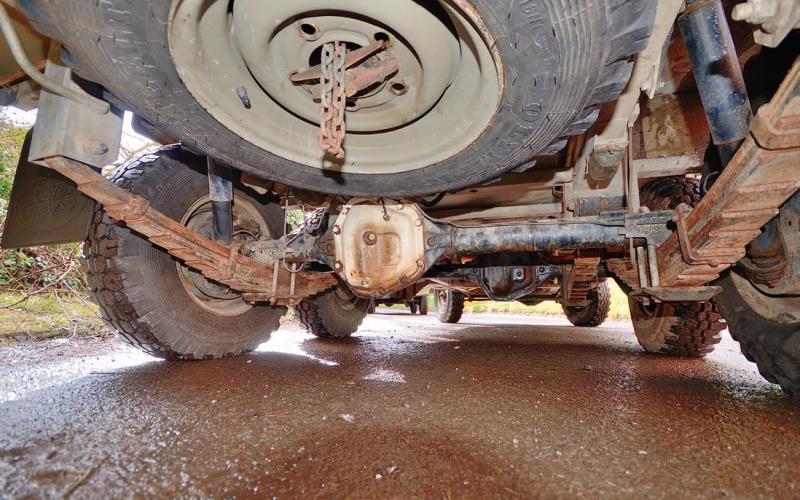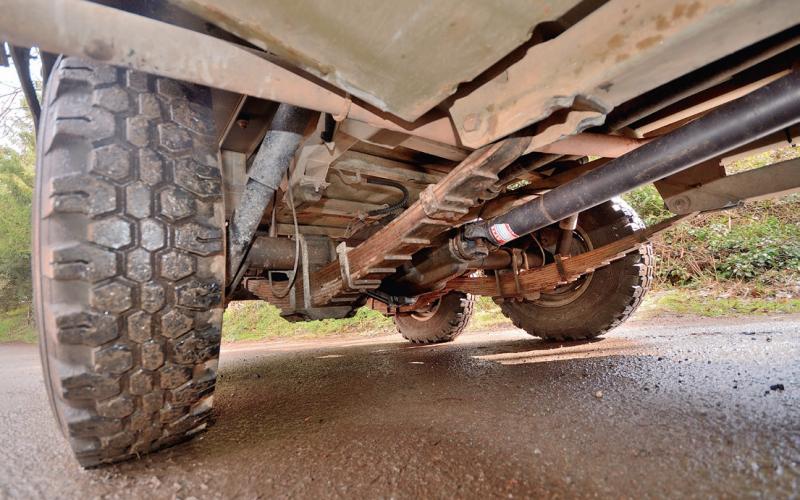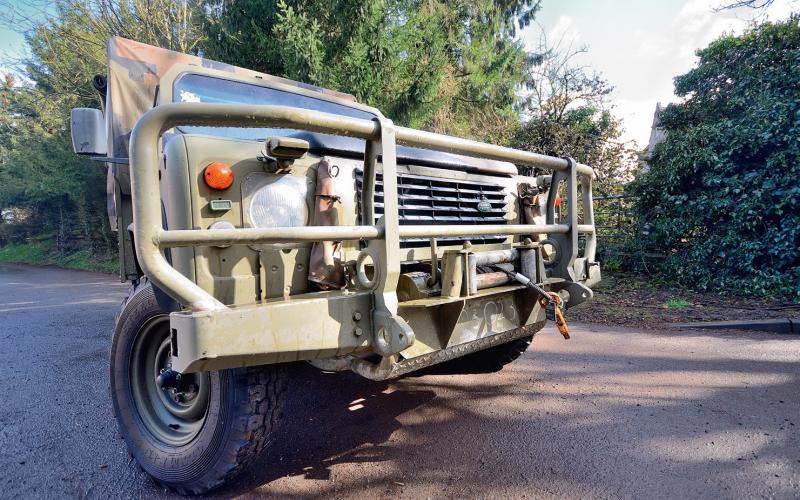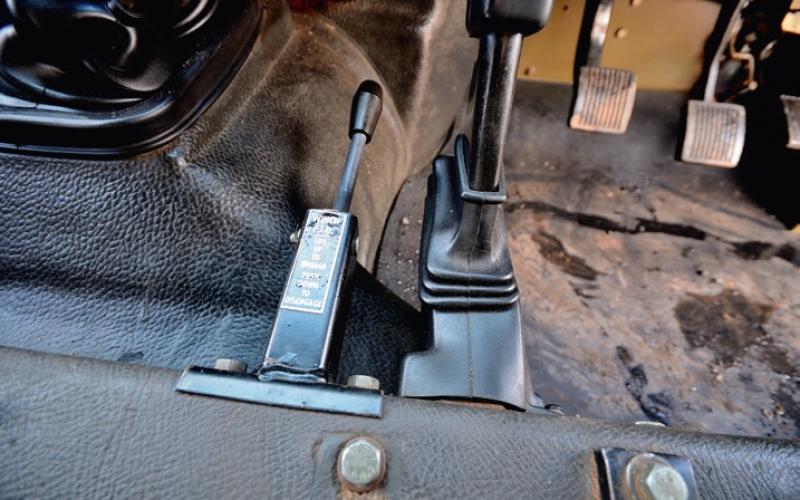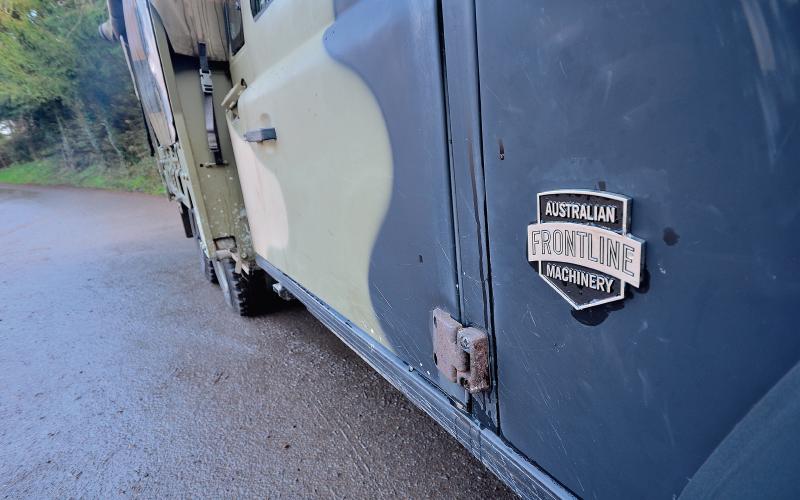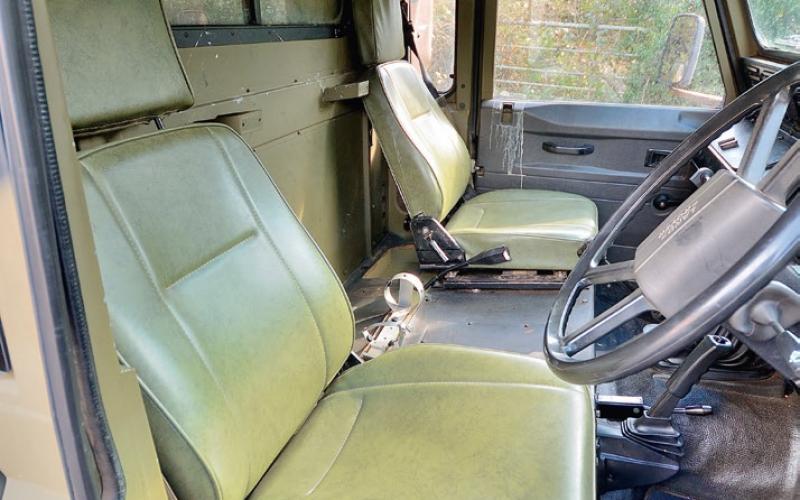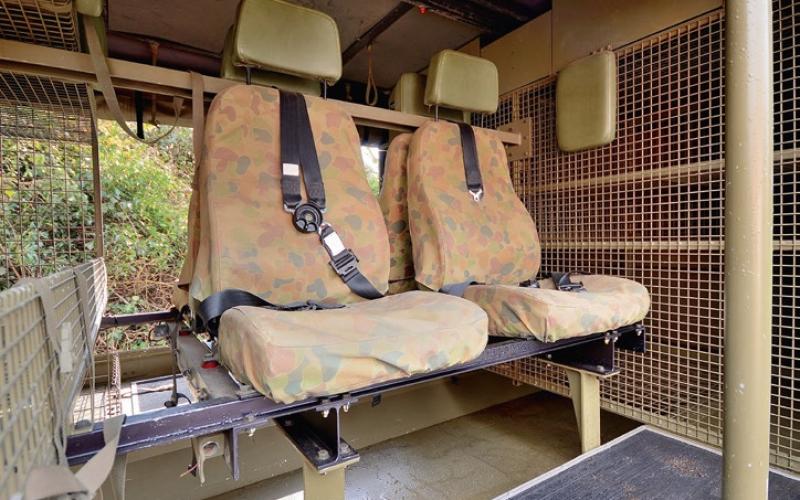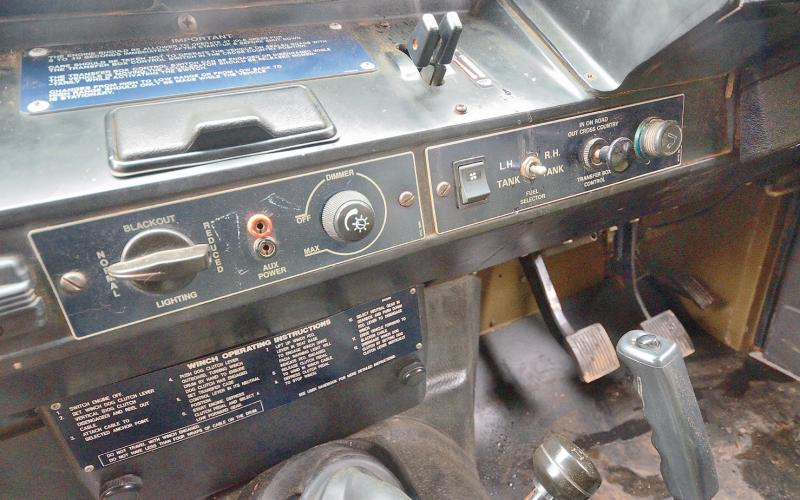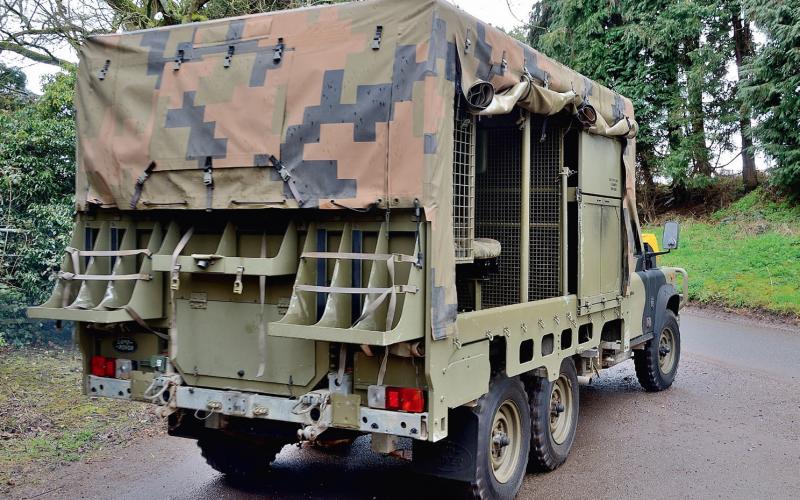 <
>
The Perentie looks like a Land Rover at first glance. But if you're a Solihull hater, you'll ignore it at your peril. Because this is a Defender done the way the Australian Army wanted it – and if you're forever wishing Land Rover would build trucks the way you really want them, it might just be the answer to your prayers. And the good news is that now they've started being demobbed, more and more of them are starting to find their way over to the UK
Australia is famous for many different things. Convicts. Fosters. Big deserts. Animals that want to kill you. Soap operas that make you want to take your chances with the animals. Being annoyingly good at cricket. And rugby. And off-roading. The list goes on.
If you're English, it's kind of the law that you've got to mock the Aussies. But you've also got to be secretly jealous of them. Because they get to live in Australia. While we're shivering on the beach at Skegness and trying to dodge floaters on the tide, they're surfing joyously and trying to dodge yet more animals that want to kill them.
Anyway, I am a fan of Australia. Seriously. Not everyone tries to mug you in the street and the wildlife is generally… well, in the wild. Except when it lurks under your toilet seat, obviously. Or behind your sun visor. But you know what I'm saying. And hell, when the landscape is this epic you don't mind sharing it with the rest of the animal kingdom.
Especially not when they're animals like the perentie. This is Australia's largest lizard (and the fourth largest in the world, after the likes of the Komodo dragon). It lives in the Outback, it hides from humans (very smart, as the Aborigines used to eat them) and it hunts stuff like snakes, wombats and even dingoes. It grows up to 2.5 metres in length, it's great at hiding, burrowing and climbing trees, it can run fast enough to catch a fleeing rabbit and when push comes to shove it's armed with claws, teeth and even a tail that can mess you up a treat. Make no mistake, this guy is full-house gnarly.
That's why the perentie's name was so appropriate for what is one of the most remarkable off-roaders ever built. It looks like a Land Rover – but if you're one of those people who turns the page in righteous anger every time you see something that's not Japanese, well, you're not reading this any more anyway. And more fool you, because this is probably the Land Rover that would turn you.
That's because it was built by the Aussies. And as we all know, the Aussies love their Jap trucks.
Let's go back to the 1980s. The Australian Army was after a new range of four and six-wheeled off-road vehicles, and 4x4 makers from around the world were invited to tender for the job. Land Rover's importer Down Under saw an opportunity – but the stuff it was being sent from back home in Blighty wouldn't do at all.
At this time, Land Rover was still churning out 90s and 110s with the desperately slow old 2.5 diesel. This engine did end up with a turbocharger, but not for several more years.
That was never going to be enough to satisfy the requirement for a payload of up to 2.0 tonnes, especially given competition from stuff like the Unimog and Merc G-Wagen, so Land Rover's Australian arm turned to Isuzu for something a little more suitable.
What you have here is the 4BD1-T; a 3.9-litre four-cylinder diesel from the masters of the craft at Isuzu. There were two different versions of the engine – a naturally aspirated unit, which went into 4x4 models, and a turbocharged one used in the 6x6. Given the capacity and sheer size of the latter, it's comforting to learn that it had power steering, though the 4x4 wasn't exactly a featherweight itself and in that model it was all down to elbow grease.
Other differences include obvious chassis mods to cope with the extra axle. For the 6x6 variant, the frame has been extended to cope with the extra weight on its back, and the rear axles ride on leaf springs rather than the usual coils of the 110 on which the vehicle is based. While we're on the subject of the chassis, on all versions of the Perentie it's galvanised.
Intriguingly, another difference between the 4x4 and 6x6 (and indeed the Perentie and every other Land Rover) is that the latter has a widened body and rear chassis. The panels retain the angles of the exterior, so the vehicle doesn't look out of proportion, but once you see a full-sized spare wheel mounted between the chassis rails you realise that yes, this is a bit different to your average Landy.
The Perenties were registered into service over a five-year period between 1987 and 1992. Coincidentally, it was in '87 that Marc Pedersen started up Agricultural and Cross Country Vehicles; Marc and his team have been importing demobbed Perenties to the UK since they were retired from service in February 2013.
These days, military vehicles like the Thales Bushmaster have replaced old Land Rover based machines on the front line. Of the 400 6x6 models that were built, the 6x6 you see here is one of the few that's made it all the way from Australia. And we say 'made it' because it's no quick process…
'It takes about three to four months to get them over here with all the correct permissions,' explains Marc. 'Having a good shipping agent helps too. Sometimes these vehicles have no paperwork and once you get them over here you have to contend with the IVA (Individual Vehicle Approval).
'We deal in vehicle trading mainly; we used to do a lot of British Army stuff, but it's more utility vehicles now. We're the only ones that really import Perenties as well, because the paperwork can be such a pain.'
Fresh off the slow boat to the UK, this 6x6 is one of the Assault Pioneer models. These can carry up to six troops (including the driver) and have storage space for ammunition, guns and other offensive devices.
There are racks for jerry cans on the rear to keep that 3.9-litre lump turning over, as well of course as six-wheel drive for when you need to get this goliath off the highway.
Sometimes people who buy and sell vehicles don't have any great fondness for the ones they can make money on, and the 6x6 is definitely a Land Rover to divide opinion. So we asked Marc if this big beast was his jar of Foster's.
'Yeah, I love these,' he replied. 'We try and buy things that we actually like ourselves. These haven't got any electronics. You've got a good solid engine up front – very reliable and torquey. And it's got the LT95A gearbox – which in my eyes is the strongest box Land Rover has ever built.'
That is high praise indeed. But then, you would like to think that one of the Commonwealth states would know better than to go into battle with just some feeble little 4x4.
The Perentie 6x6 is a little on the heavy side, though, so if you passed your driving test after 1997 you'll need a C1 licence to drive one.
Despite the Perentie putting a fair amount of pressure on the scales, the 6x6 can at least outrun its reptilian counterpart as you change up through the four-speed transmission and on towards about 50-55mph. It also has that very welcome bonus of power steering, don't let's forget.
There are other 6x6 variants of the Perentie, too. An ambulance adaptation is one example; these have fibreglass bodies and air conditioning. But surely the most ruthless-looking version is the Long Range Patrol Vehicle, a bristling brute of a thing which, as well as looking mean in ways you didn't know possible, has a 365-litre fuel tank allowing it to cover about 1000 miles without a single stop (so, in Australia, about enough to get you to the shops for a pint of milk).
There you go, another little dig at Oz from a Brit who, joking apart, is in complete awe of this fantastic country and its fantastic beasts. And if you ask me, the Perentie is the most fantastic of them all – whether on four legs or six wheels!
Needless to say, many of the creatures found in Australia are best kept over there in the Southern Hemisphere. Funnel webs, brown snakes, box jellyfish, saltwater crocs… no thank you. But as far as Perenties go? They can have a first class ticket all the way.
Thanks to Marc at Agricultural and Cross Country Cars, whose Perentie we photographed for this article. Check them out at www.exmod.co.uk.
Share this article