Subaru Outback ♦ Vehicle Test ♦
Originally Published: January 2013
Words: Alan Kidd
Pictures: Steve Taylor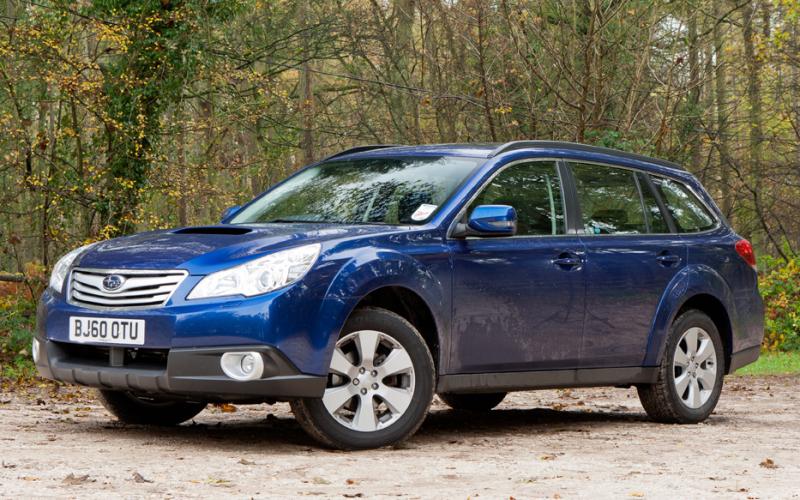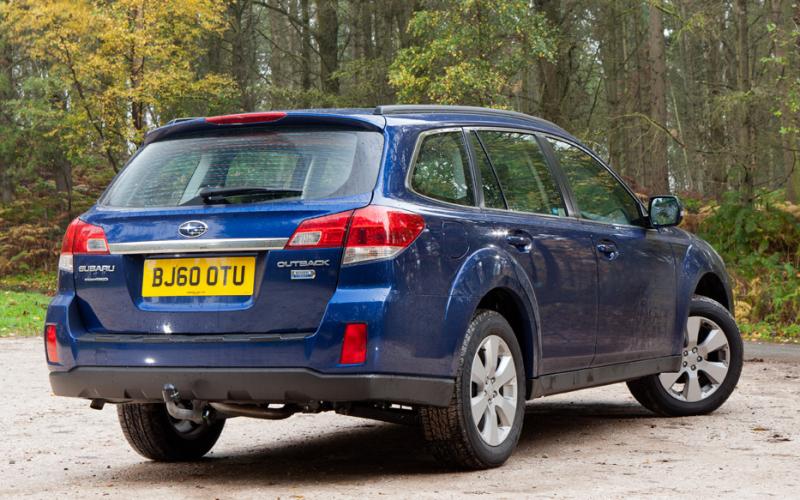 <
>
What is Subaru's Outback really like to buy, drive and live with?
Range
There are two engines in the Outback range, a 2.5i petrol with a CVT box and a 2.0 diesel with a six-speed manual. In each case, no other transmission options are available. Both engines are offered in two different trim levels.
Buying & Owning
The Outback looks like excellent value, particularly next to some of the opposition. Running costs are fair, too, and it'll hold its value well. Not that that matters if, like a large number of Outback owners, you develop the fierce loyalty that sees them keep their cars forever, enjoying the rock-solid reliability for which Subarus are famed.
Inside
There's plenty of room in the Outback's cabin, which can take five six-footers with ease. Super-tall drivers might find it answers their prayers, too, as the front seats have a huge range of adjustment.
The dash is rather uninspiring, with a fairly conservative design and less than adventurous use of materials, but it feels rock-solid in its quality and comes across as austere rather than cheap. Most of the control buttons are small, however, making it fiddly to operate things like the air-con, and we were baffled by the layout of the stereo and sat-nav.
Far better is what goes on in the back, where a tall adult will enjoy ample headroom and a good view out. Knee room is fine, so long as you're not sat behind a giant, and the seats drop as good as flat with the pull of a lever to create an enormous cargo bay. This is accessed through a huge, well shaped aperture with a low loading lip, making the Outback a real winner for stuff-shifting.
Driving
Subaru's trademark 4wd set-up means you'll never want for grip in this car. Even on wet roads, you can hammer it through corners and it'll stick like glue, so you know that at the more sedate pace of a family wagon, you've got loads in reserve.
Not that the diesel engine in our test car lacked zest if asked. It pulls well in gear and revs willingly, and the six-speed manual box is nicely slick. Once up to speed, the engine note calms down to allow a very quiet cruise.
The Outback feels very comfortable in its own skin, making it an easy car to drive unfussily. Even under heavy braking, there's simply nothing to get alarmed about.
If you want to get lairy, too, its grip is complemented by enough steering feel and loads of suspension skill. And for the sort of loose off-roading it was built to tackle, it'll be perfect.
---
Verdict
It's a hard vehicle to get excited about, but once you've got it in your life the Outback is harder still to let go. It does everything competently at the very least, and most things better than that. With a bit more gumption to its dash layout, and flair to its overall design, it would be a superstar. As it is, it's a very credible 4wd wagon at an equally credible price.
Share this article