Land Rover Defender ♦ Vehicle Test ♦
Originally Published: January 2013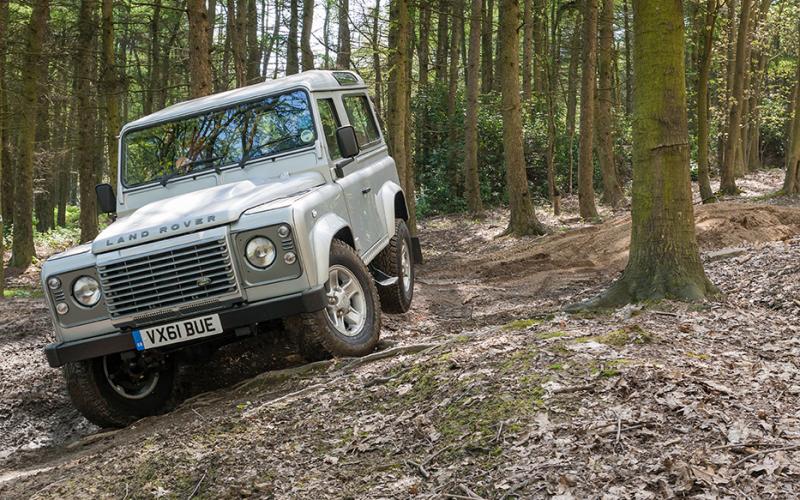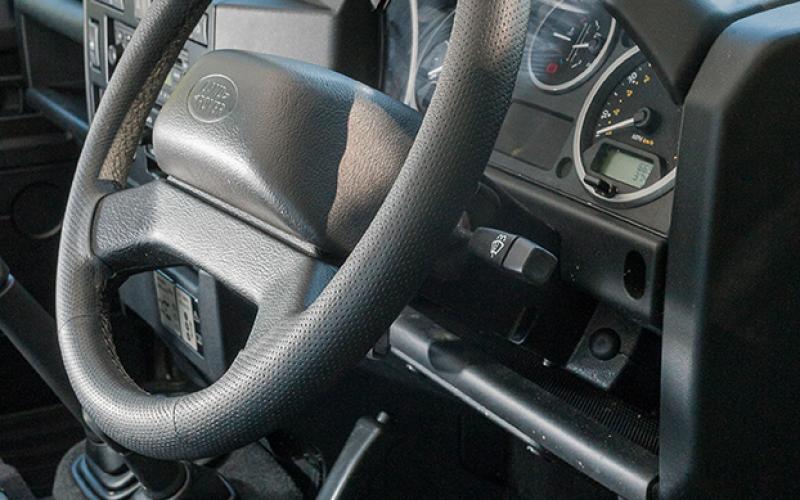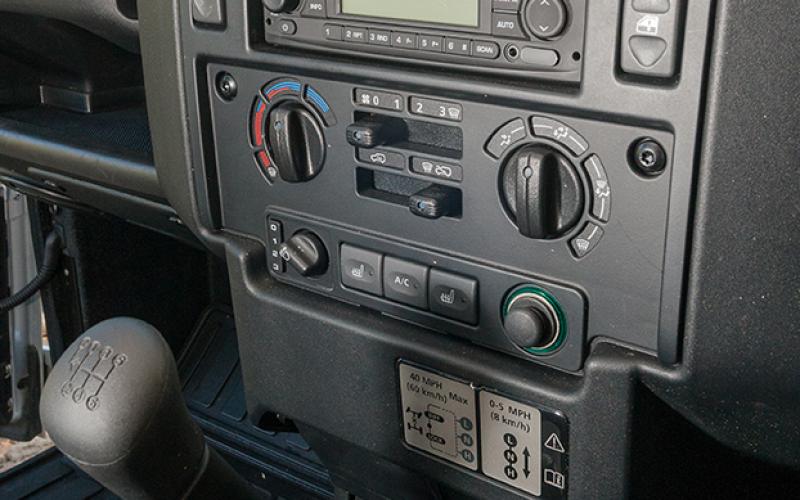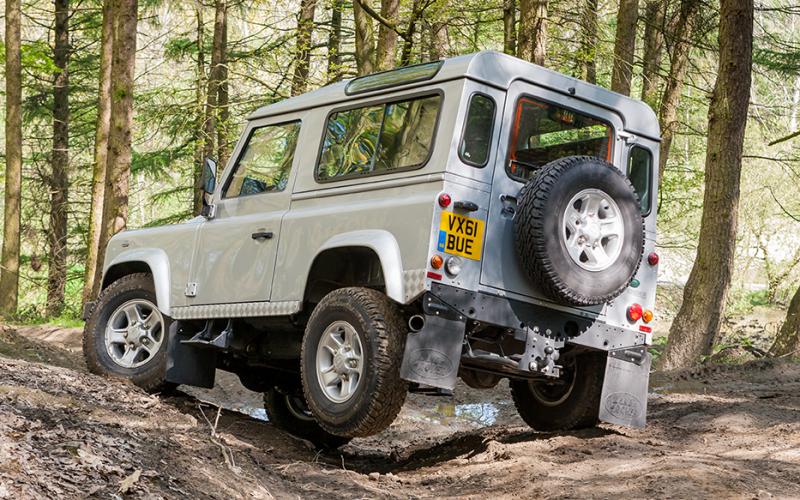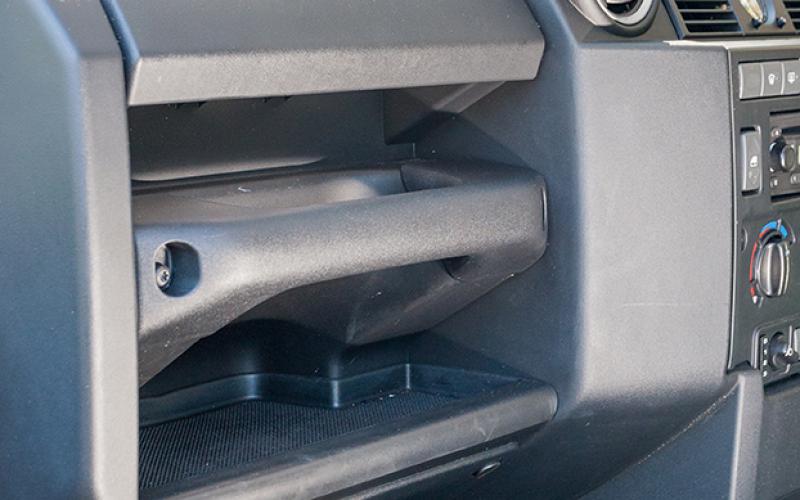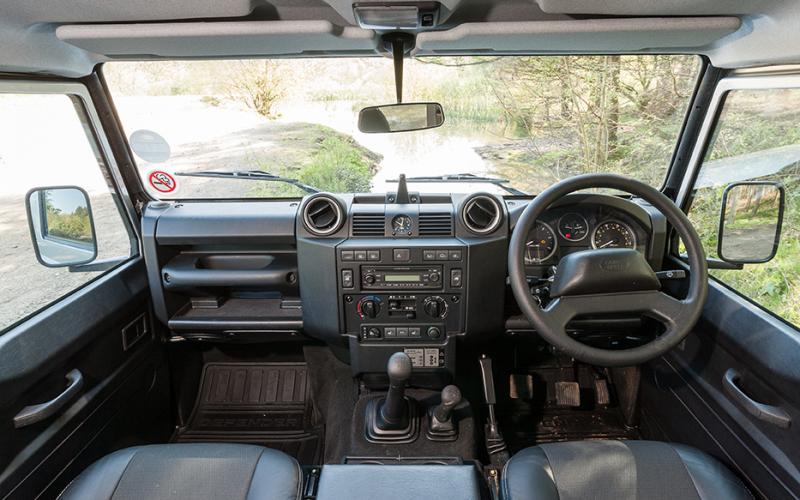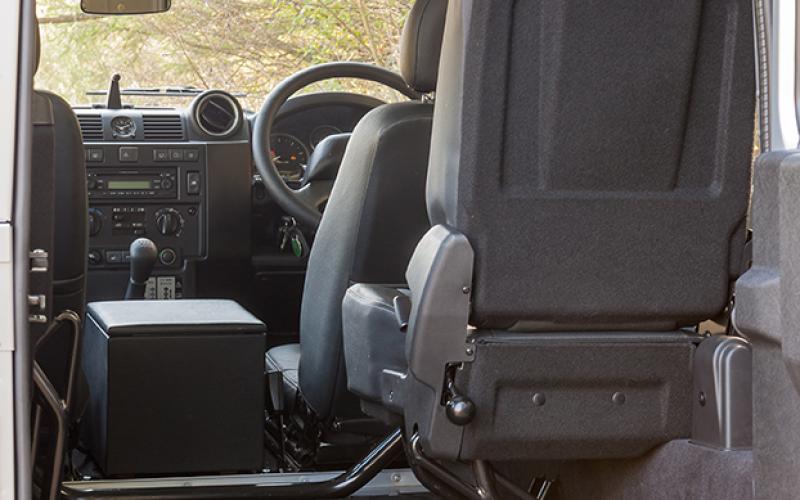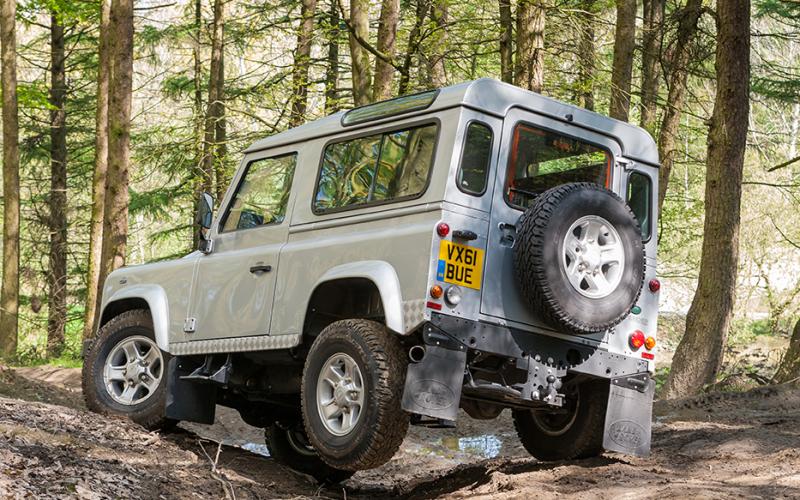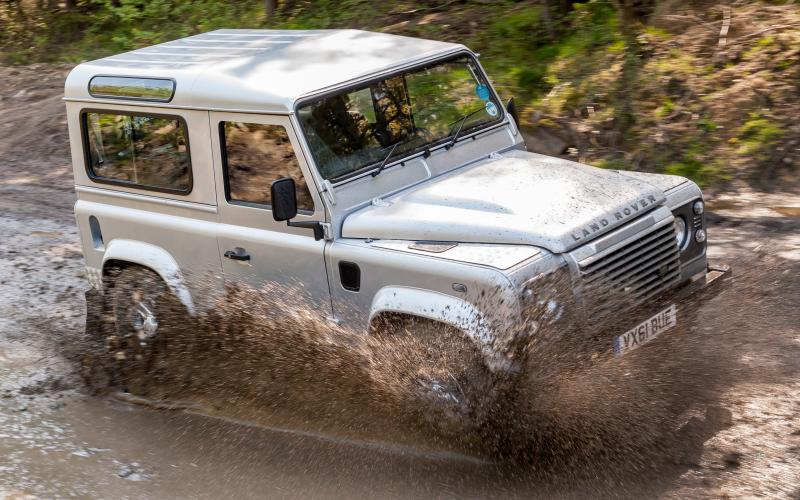 <
>
Launched late in 2011, the 2.2-litre Defender will be the last version of the vehicle as we know it. An all-new vehicle previewed by the DC100 concept is due in 2014 – and used values for the existing model have been spiralling upwards ever since this was announced.
Thus a Defender remains able to hold its value better than almost any other car. And that won't change anytime soon, if ever, because owners have already started holding on to them in anticipation of not being interested in the new one. More and more, a 1982-2014 era Defender is becoming a vehicle you own for life.
The fact that you can keep one going more or less forever is at the heart of this, and of the Defender's uniquely enduring appeal. In truth, they've become less and less suitable for DIY maintenance with every new model, but with their general simplicity and excellent parts availability, their basic longevity will never change.
That goes for this latest model as much as any other. It's basically the same as the old 2.4-litre Defender, but the newer, smaller engine puts out lower emissions while returning exactly the same power, torque and fuel consumption. Happily, it has also been shorn of the clumsily governed top speed that made the 2.4 a liability on the motorway.
The other main addition for the new model year is a pair of option packs. The Comfort Pack includes air-con, CD stereo, electric windows and remote central locking, while the Off-Road Pack features ABS, under-ride protection, a tow ball and mud-terrain tyres on heavy-duty rims. Neither was fitted on our test vehicle, though as a range-topping XS model it had everything in the former pack anyway.
Cabin and practicality
2/5
You sit tremendously high up in the Defender, with a superlative view of the road ahead. Station wagon models with rear side windows have excellent all-round visibility, too, though the view out the back is limited and needless to say you can't get reversing sensors.
Needless to say? Well, although the XS does have air-con, alloys and heated half-leather seats, for a £29,500 vehicle its equipment list is pretty shocking. There's no point listing all the things it doesn't have; airbags of any kind is clearly the main omission, followed closely by ESP, though our view is that its driving position is a more valuable safety aid than anything modern technology can achieve.
We'd like to see better soundproofing, though, if only because we did a very long journey in our 90 and by the end of it our ears were ringing. You can't fault it for comfort, though – despite being almost comically cramped inside, its seats are so supportive that you can do hour after hour without feeling fatigued.
Whether that would go for passengers in the drop-down rear seats, we're not sure. These are a lot better than the inward-facing benches of old, though, with decent legroom and a good view out as well as enough headroom for a giant in a top hat.
Practicality-wise, however, the 90 isn't great. There's less cargo space in the back than you might expect, and stowage opportunities up front are limited mainly to the huge cubby box between the seats. There are trays in the dash, but no glovebox or door pockets.  
Behind the wheel
3/5
Everything about the 2.2 Defender should be the same as it was for the 2.4, but we found it more responsive through the gears than the examples of the old model we've driven. Whatever, you won't be disappointed by its pace or pulling power.
Typically, when you get into a Defender after driving anything else you spend the first few dozen miles constantly feeling as if you're about to have a crash. It feels so top-heavy, so skittish and bouncy on its long springs and live axles, that every corner, every dab on the brakes, is alarming.
Once you're used to it, though, it's tremendously sure-footed and capable being driven as hard as you want. There's so much torque in the engine that you can be as lazy as you want with the gears, but the six-speed box is no chore to use. Again, you need to get used to it, and there'll be a few kangaroo moments on the way, but it's a dependable unit whose long stick shifts ratios with a languid fluidity.
The Defender's steering is assertive, if not the last word in precision, but it turns in with plenty of grip and holds on very well – no small matter if, as many will, you've fitted it with hairy off-road tyres but still need to drive it on tarmac. There's plenty of body roll, but you quickly get used to that.
As we mentioned above, there's no shortage of cabin noise, either. The engine lets you know about it while you're accelerating, and there's plenty of booming at cruising speeds. Combine this with a predictably solid ride, and you've got a vehicle that wasn't made for long journeys. 
Except that by giving you such a good view, and making you sit upright in supportive seats rather than letting you slouch in a semi-reclined position, it's actually very good, whether in traffic or out on the open road. If you shy away from the Defender on the assumption that it's no good as a daily drive, think again.
Off-road
5/5 
This is what the Defender was built for, and it's predictably excellent. With the six-speed box, in fact, it's better than ever, easing over major obstacles at tickover in low second and tackling descents that hang you against your seatbelt with absolute confidence. Leave it in low first and, with the combination of torque and anti-stall, were enough traction to be available it would claw its way up the side of a building.
Traction is rarely an issue in the real world, with what by modern standards is a decent level of articulation from the familiar live-axled set-up. It does have its limits, however (there's a thriving aftermarket there to extend them), at which point the electronic traction control that's standard on the XS will cut in.
Most 4x4s do have this feature now, and the fact is that few will get as far as a Defender without having to fall back on it. But by the time it kicks in here, you're already on very severe terrain, which means the traction control has to be similarly severe to have an influence. The idea is to bury the throttle as your wheels start to spin, which will encourage the system to start hammering away with the brakes so that eventually, enough torque will be shifted to the wheels with grip. It sounds brutal, for the vehicle's brakes and potentially for the ground beneath it, and time and again we've argued that a rear diff-lock would be a far more elegant and effective solution.
Traction control is standard only in the XS, while on all other models it's a £1390 option, or £1500 when specified as part of the Off-Road Pack. Either way, you'd spend a lot less on an aftermarket locker.
The vast majority of Defenders spend their life on less extreme terrain, however – typically in fields, woodlands, quarries and so on, where the ground is mainly flat but rough and slithery. Here, traction is all about tyre choice, and no vehicle gives you a greater range of options. On longer-wheelbase vehicles, we've found in the past that the Defender's weight and live-axled set-up do its ride no favours on typical farm tracks, where off-roading is done at a jog rather than a crawl, but the 90 tested here was much more composed.
Buying and owning
3/5 
As we've mentioned, the XS model tested here has a hefty purchase price of £29,500, and even a basic station wagon with vinyl seats and no alloys, air-con or stereo will cost you £24,255. You need to set this against the fact that you'll get more of it back than with almost any other vehicle, however – if you can ever bear to part with it.
Running a Defender isn't cheap, and historically their record for build quality has been pretty poor. You're also less likely to be able to maintain one from this latest generation yourself – though that's been the case since the arrival of electronic engine management a decade and a half ago, so perhaps it's a tired concern these days.
Land Rover has sorted its life out on warranties since then, and you get three years' cover with unlimited mileage. Taxing it won't be cheap, though, as even with the cleaner new engine it still put out 269g/km, but depending on your circumstances and the specific model you choose, there may be VAT or benefit in kind rewards.
One other matter to consider is security. The Defender is cheap to insure, because so few are involved in crashes, but they're incredibly popular with thieves. Older vehicles are more at risk, but the ease with which they can be stripped for parts means 90s and 110s of any age are potential targets.
---
Verdict
4/5 
It can be infuriating, and there are plenty of compromises if you want to use it as everyday transport, but the Defender's honest simplicity and sky-high view, and the engaging rawness of the driving experience, make it completely unique. This latest version ticks all the boxes; we'd go for a cheaper model than the XS and spend what we save on some well chosen modifications, but the truck beneath the spec is absolutely sound.
If you don't mind the fact that normal people can't work on their own Defenders any more, this is the best vehicle Land Rover has made since the days of the Tdi, and possibly ever. We think it's more convincing than the 2.4 was, and better to drive than the Td5, and none of the updates Solihull has made have robbed it of its soul. There remains nothing like it – and for many, that's why there's nothing else they'd ever want.
Share this article