Bone Machine
Originally Published: February 2014
Words: Paul Looe
Pictures: Harry Hamm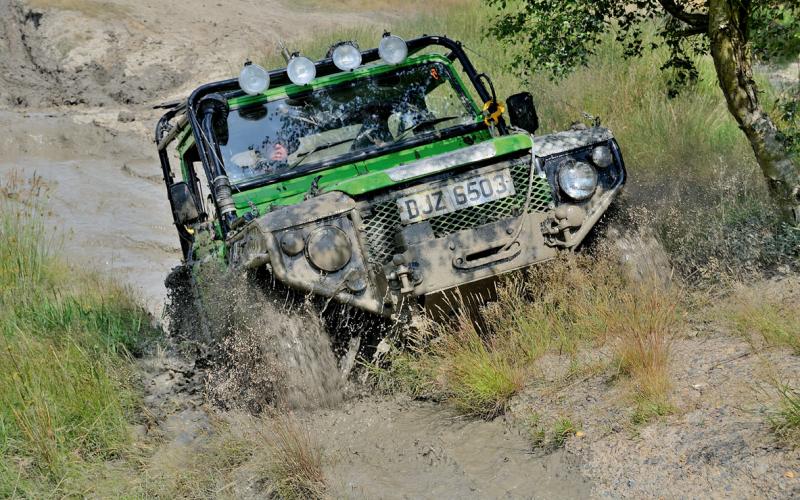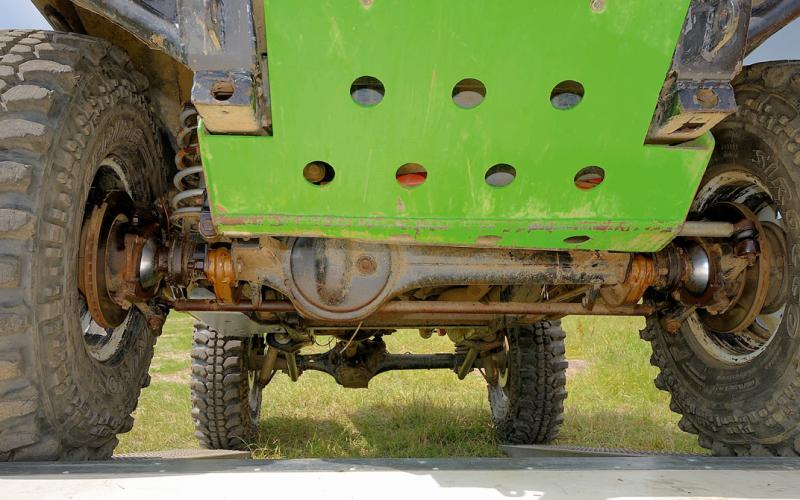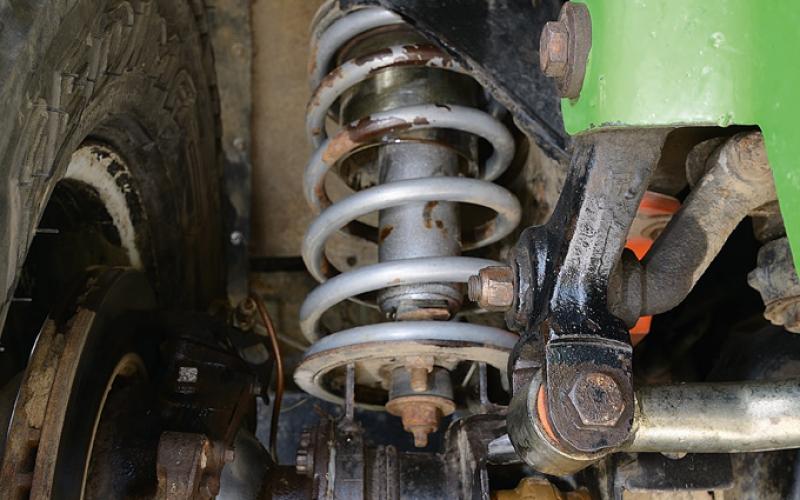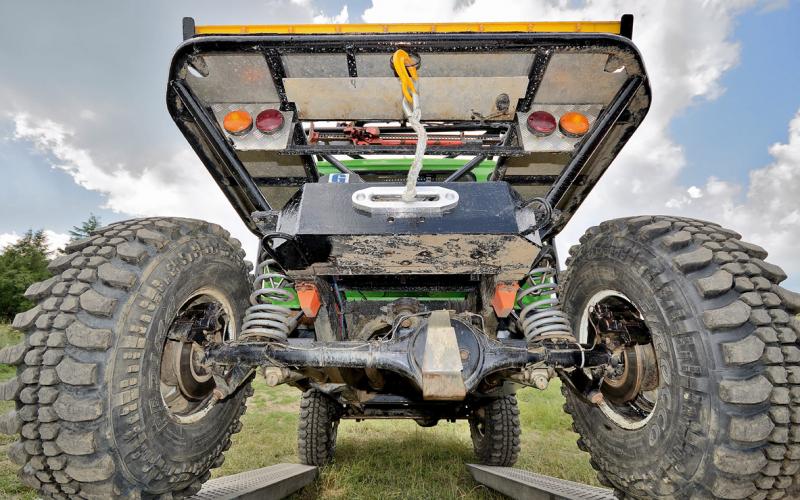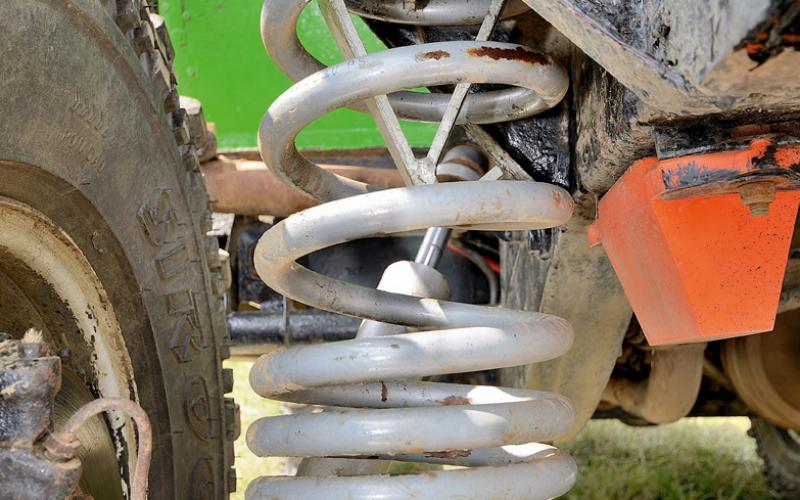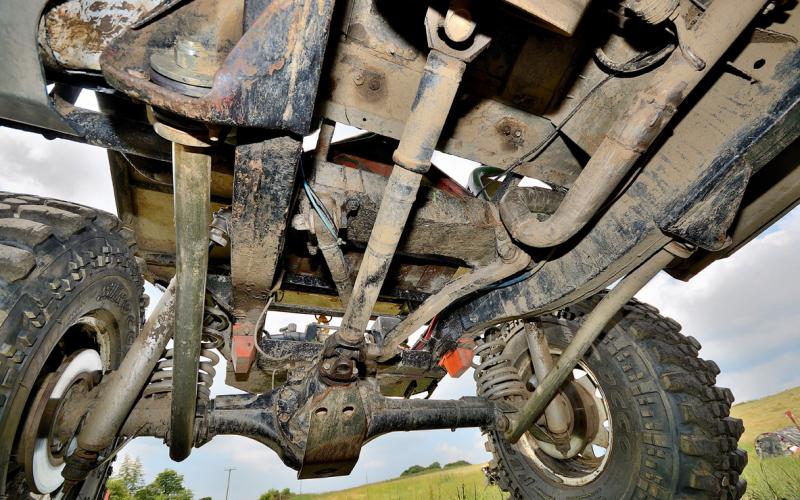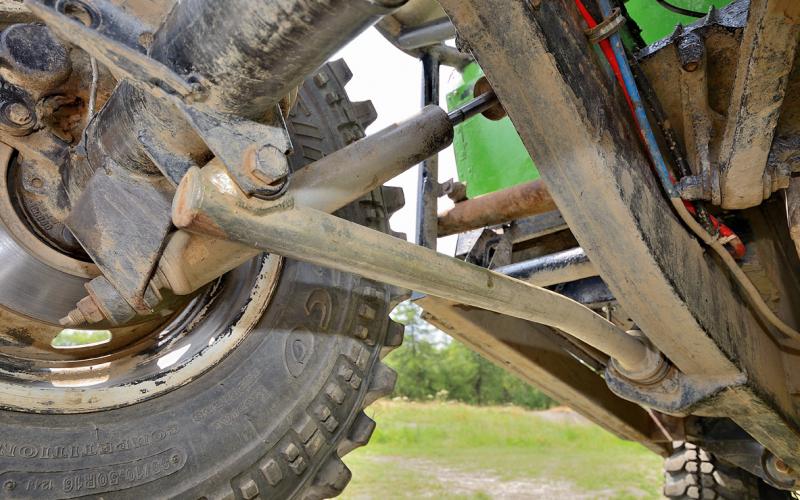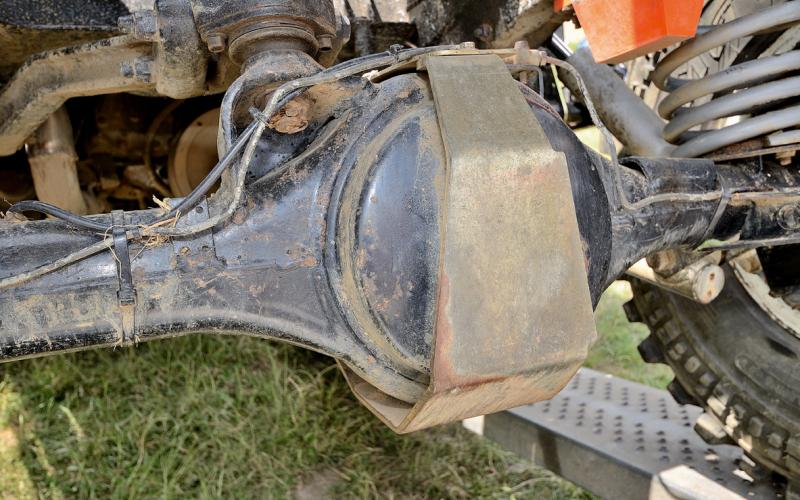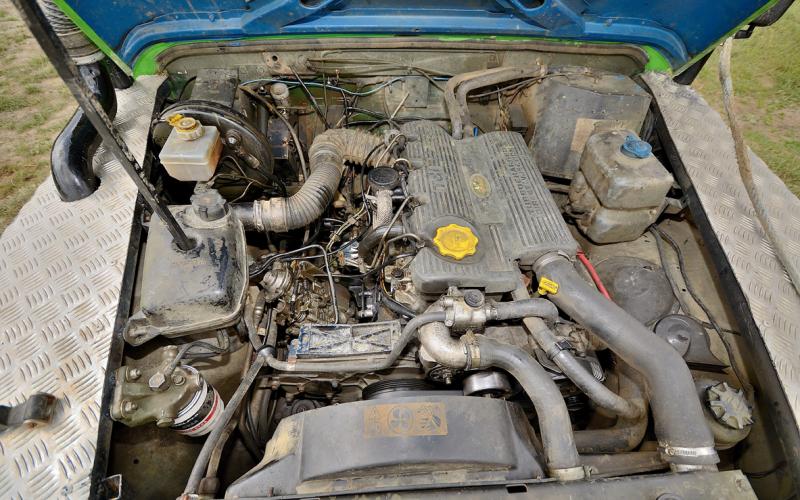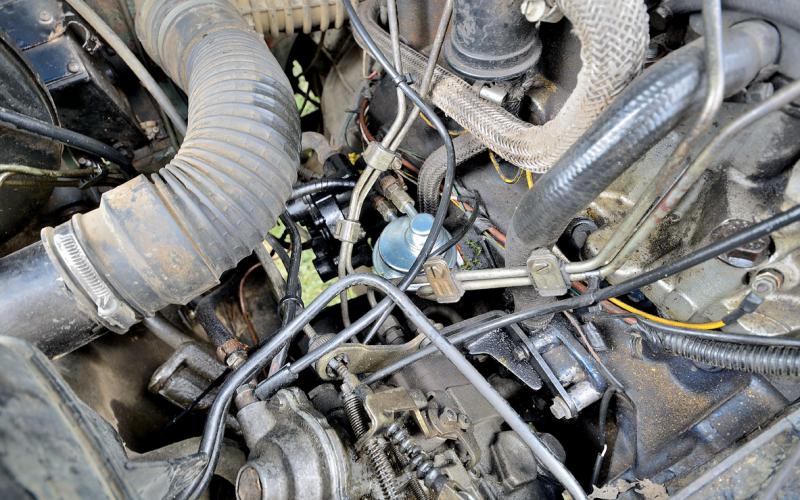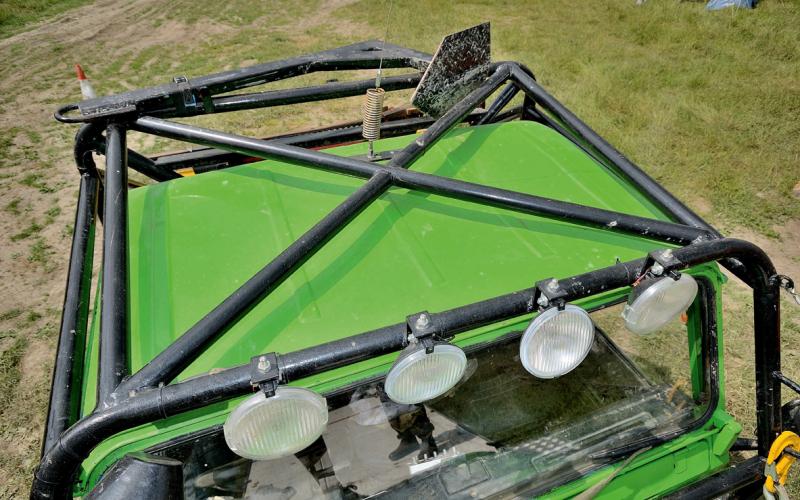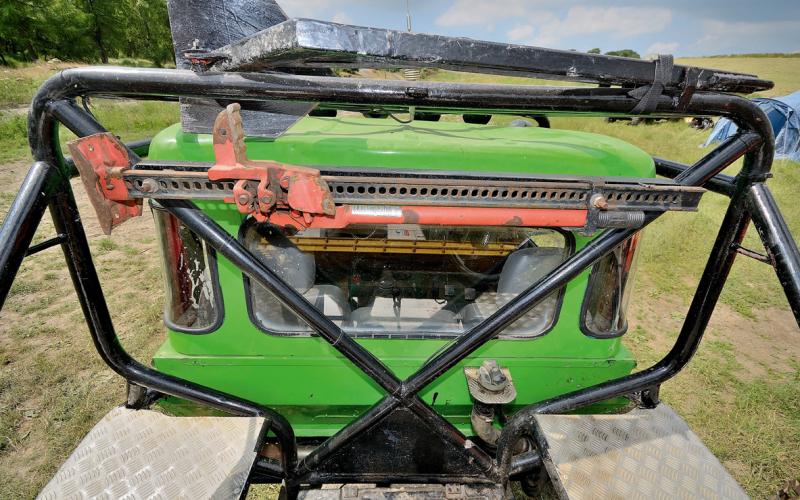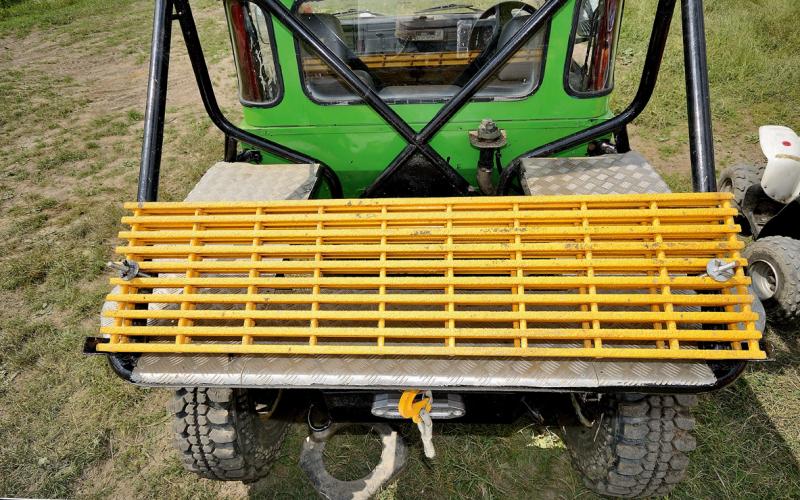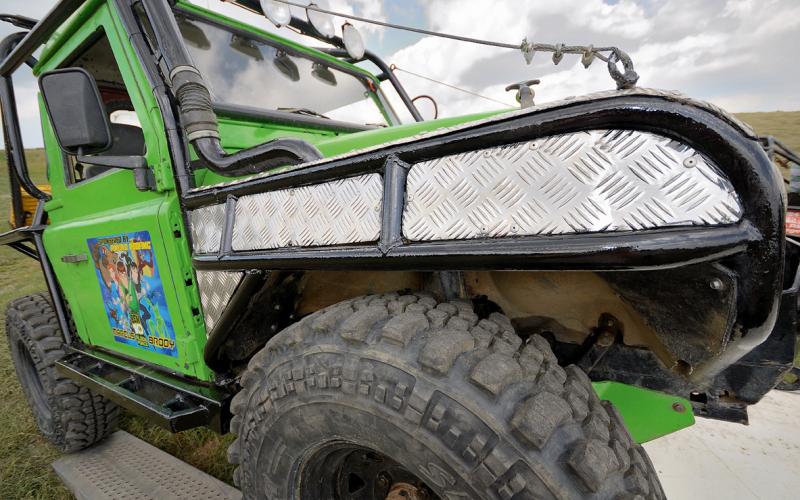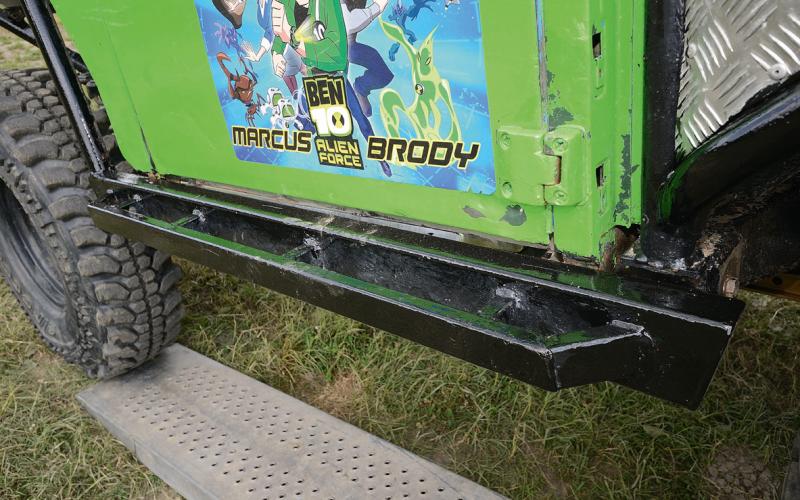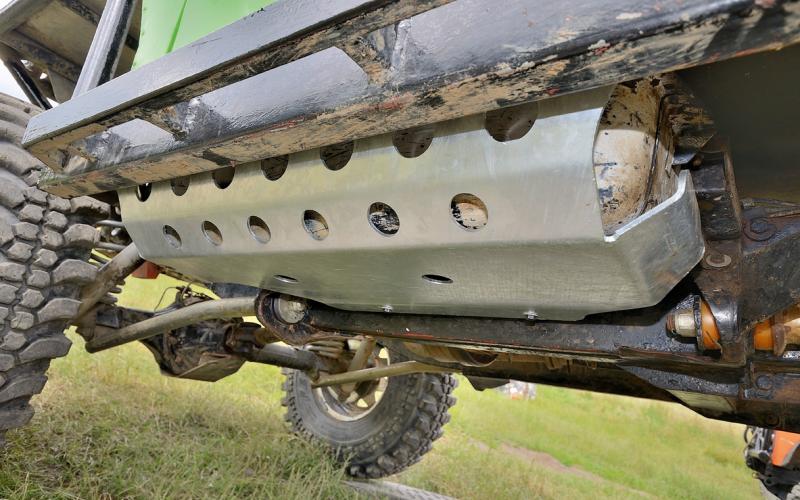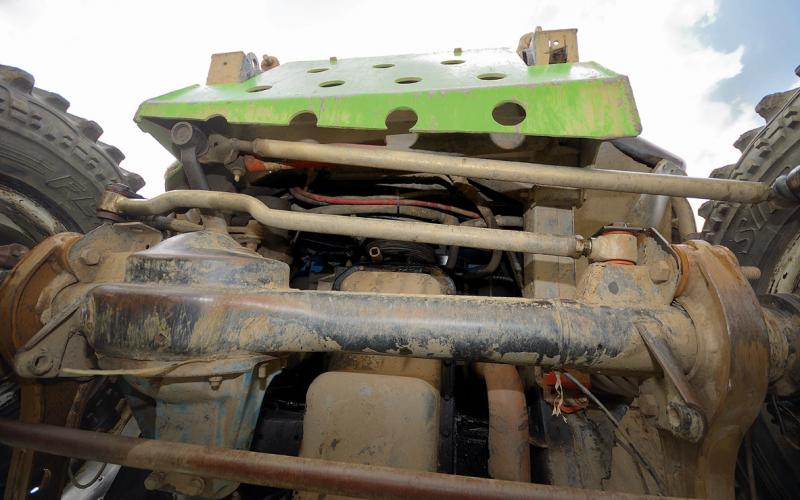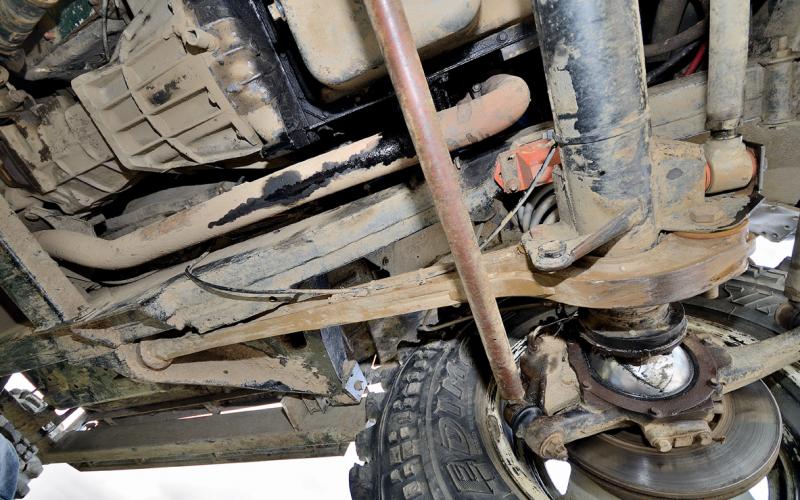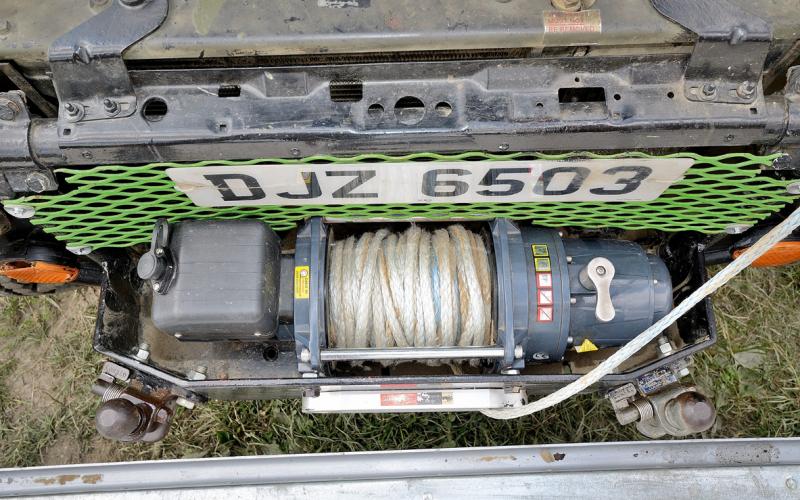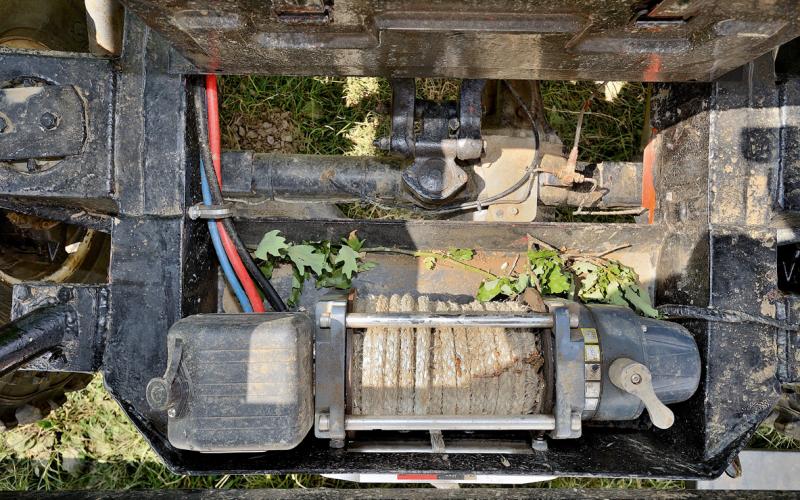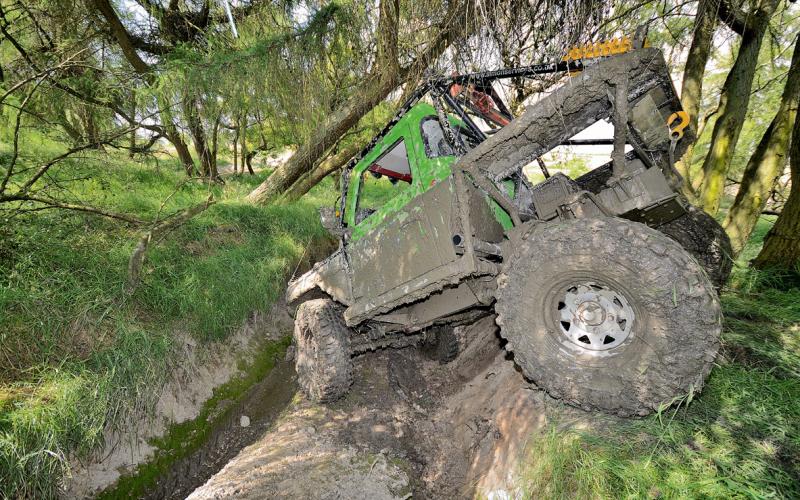 <
>
Ian Hitchen's Land Rover looks tough, but it's not what you'd call pretty. These days, though, it's a lot nicer than it used to be. That's because it spent some time in the hands of someone who collected dog bones – meaning that when it came to be sold on, it was crawling with maggots. How delightful…
You hear all sorts of stories about the state old Land Rovers get into. But few people can hold a candle to the horrors that befell Ian Hitchen's 90 in the days before he turned it into the hardcore off-roader it is today.
Many familiar boxes are ticked in Ian's story. Police auction? Oh dear, yes. Unfinished project? Yes, that too. Massive infestation of flies and maggots? You what…?
Let's go back two years to when Ian bought the vehicle. 'I bought it off a lad as an unfinished project. He had bought it from a police auction.'
Here's where it gets haggard. The cops had recovered the 90, which happens – but when they did, it was full of dog bones. Picture it if you dare. 'When he got it,' says Ian, 'all the interior had been eaten by flies and maggots. So, not a nice life for her.'
Indeed not. And things have become no less testing since then for an old Landy, albeit a whole lot more dignified. 'From me getting it,' says Ian, 'I have fitted the lockers, built the winch trays, strengthened all the cage and basically made it the monster it is today for myself and my two sons.'
It's no surprise to anyone who knows him that Ian built the vehicle the way he did. Though you might raise an eyebrow at the amount of time it's taken him to turn his attention to the winching scene.
'I've generally been into Land Rovers since I was a child,' he says. 'My dad bought me and my brother our first Lightweight, a 2.25 petrol, when I was 12, and since then I've never looked back. I've had Series II, Series IIA, numerous series IIIs, 90s, a Range Rover Classic – and Suzukis, too. I've always been off-roading, but only recently got into winch challenging.'
Having decided to see what all the fuss is about, Ian has quickly become part of the inner circle of Trans Pennine Off Road Club's challenge faction. They're a good bunch of lads whose motors are all about honest hard work rather than just spending huge wads of cash on the latest kit, and Ian's 90 is typical of the trucks they run.
Of course matey with the maggot problem had already done some of the work before losing his appetite for the job, so what Ian took on from him was much more (or less, if that's the way you see it) than a standard 90 waiting to be built. It already had a cage and some handy suspension, which takes some of the hardest graft and biggest spending out of the equation, and just as importantly it had been left well alone in areas where trying to make sense of someone else's mods can leave you in tears. The 300Tdi engine, for example, was unmolested, as was the rest of the drivetrain, though the axles are a 110 unit up front and a TD5 job at the back.
Which brings us up to the point mentioned above, when Ian rolled up his sleeves and started finishing off what someone else had begun. Finishing it off and improving it, too, with the roll cage and its chassis mounts beefed up to give him the sort of peace of mind you want. Ian has a cheerfully gung-ho driving style but, in keeping with most people you come across who'll happily give it death off-road, they're only like that because of the diligence they've put in back in the workshop.
He's more than a welder-upper, too, having installed a Detroit Truetrac and ARB Air-Locker in the front and rear axles respectively. We know people who basically do everything themselves but draw the line at tussling with that job, so fair play to him for not being daunted.
And then, of course, he installed a pair of winches. You don't have to go far in the challenge world to come against someone who's spend more on one winch than you did on your entire car, but you won't see any twin-tops here – just a good, honest 7.5-ton Goldfish with a Bowmotor 2 and narrower drum.
How many off-roaders would at this point talk about how they'd like to be able to afford something cooler one day? Not Ian. 'The big winch on the front will pull a house down,' he says. 'It's just not the fastest of winches. But in general it all works pretty well together.'
So much so, in fact, that there's not a lot about it that Ian would change. Is there anything he'd do differently given his time again, we ask. 'Got a cheaper hobby' is the unequivocal reply.
This is motorsport in the real world, where success means knowing what you need to do to have fun rather than dreaming about how you might be able to turn your truck into something which, deep down, you know it's not. Ian might not be able to winch as fast as someone with a GP or Hornet, but he'll try pretty much anything in the truck he's built – and at the end of the day, that's what it's all about.
GWYN LEWIS SUSPENSION, QT TRAILING ARMS, 90, DEFENDER, ARB AIR-LOCKERS, FEDIMA SIROCCOS, QT RADIUS ARMS, DIY ROLL CAGE, BOWMOTOR 2, ASHCROFT HALFSHAFTS, DETROIT TRUETRAC DIFF, X-ENG SPLIT CHARGE, GOLDFISH WINCH
Share this article