Britain Gets Big Rock – In Big Sizes
Originally Published: July 2015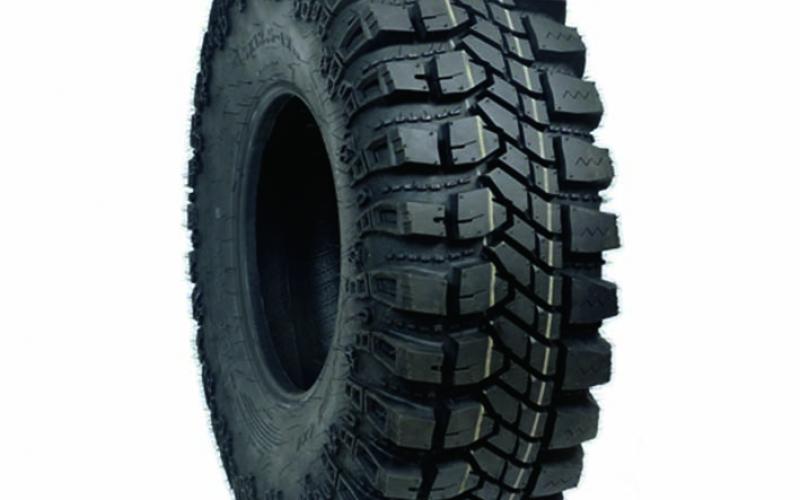 <
>
Finding a new source of off-road tyres suitable for really serious competition use is a big of a holy grail for the companies that bring such things into the country. And the Off Road Armoury seems to have struck gold, because it's now the official UK distributor for the Big Rock from Portuguese manufacturer F-Racing.
This is a hardcore fitment which at first glance looks faintly similar to the ever-popular Creepy Crawler but has a directional tread with a three-stage lug design featuring a more complex central section to aid handling at speed on smoother surfaces. The lugs themselves have a sharp, scooped design for grabbing on to rock edges, and a cut resistant compound with extra resilient cords helps prevent the worst if the rock edges try to fight back.
Best of all, the Big Rock comes in two big sizes: 37x12.50R17 and 40x13.50R17. Not for your laning truck, then – but if you plan to roast the rocks at this year's King of the Valleys, they might well be your thing.
At £228 per tyre for the 37" and £324 for the 40", the Big Rock is by no means stupidly expensive. It's still quite an investment, however, especially as ORA specifies a minimum order of four units, but if you're running an Ultra4 team you probably wouldn't think of buying less than that at a time anyway.
Having built the vehicle that won last year's Ultra4 Europe title, Off Road Armoury is a company that knows what it's looking at when it comes to serious rock racing gear. So you can expect these tyres to get a lot of attention – to give them a bit of yours, pay a visit to www.offroad-armory.com.
TYRES, OFF ROAD ARMOURY, F-RACING
Share this article