Don't Call It A Hummer...
Originally Published: March 2013
Words: Dan Fenn
Pictures: Dan Fenn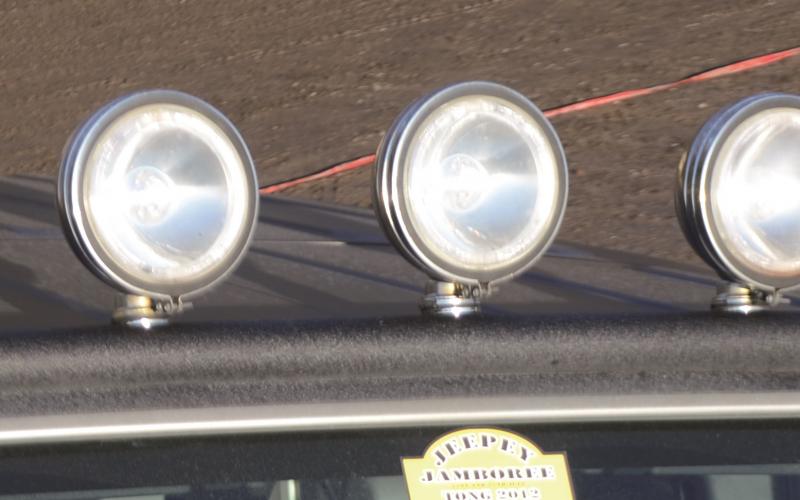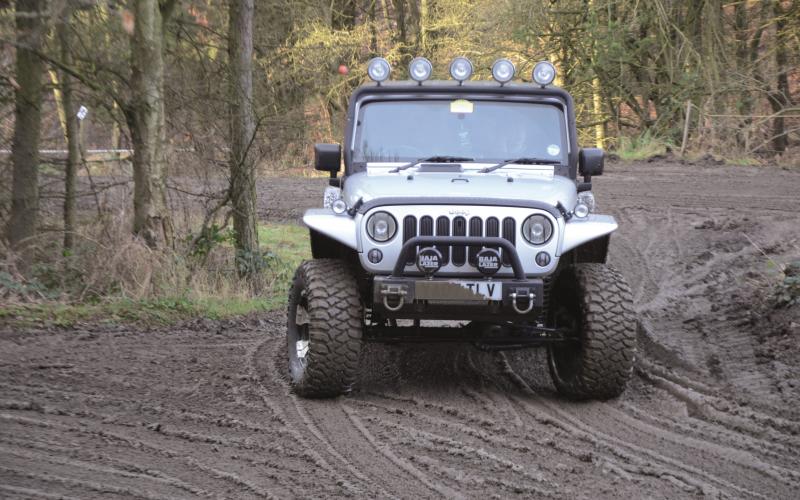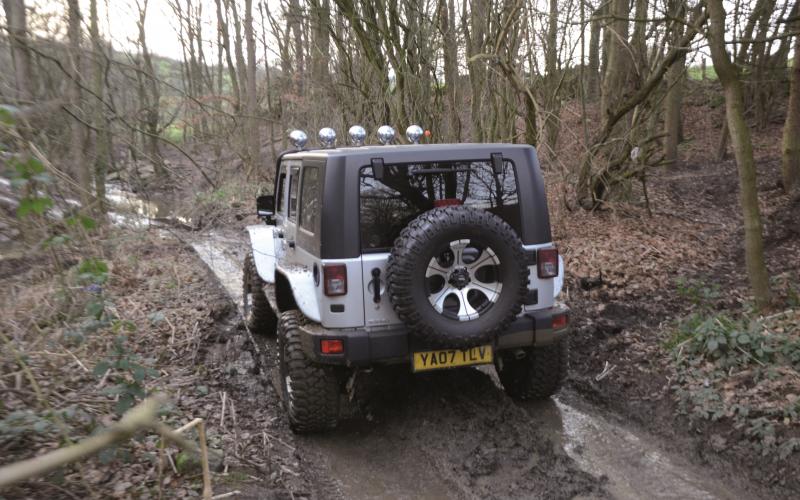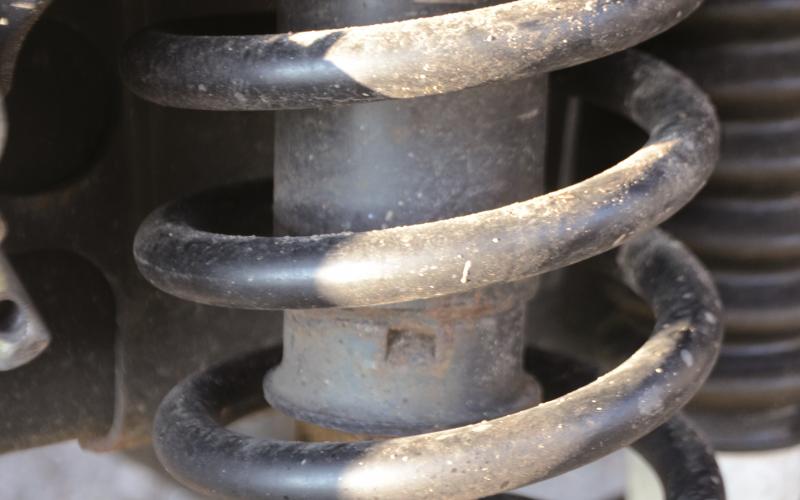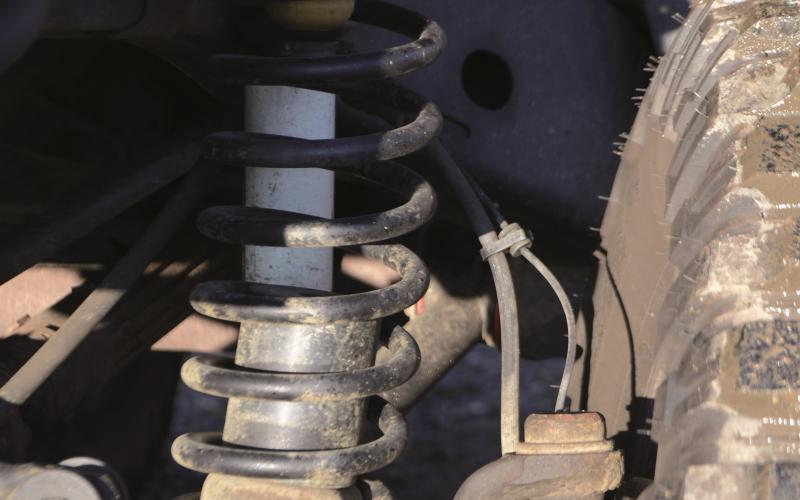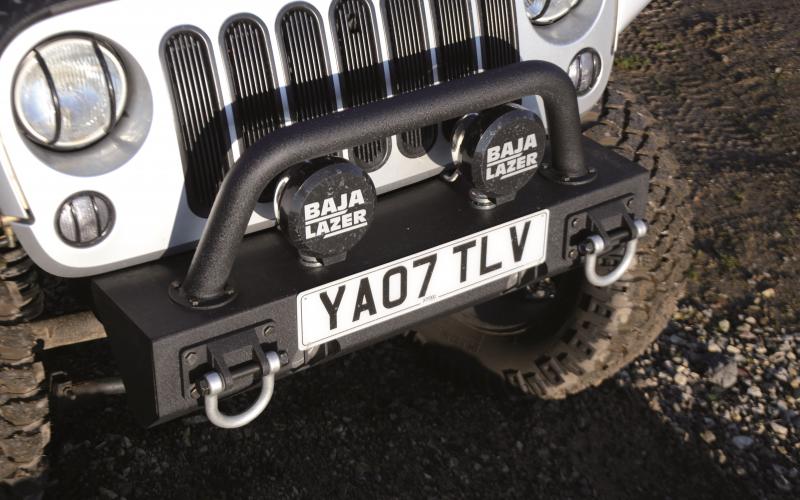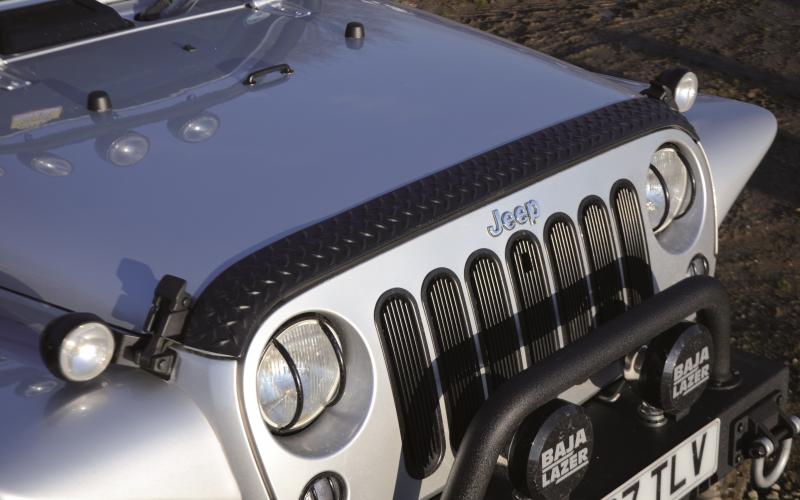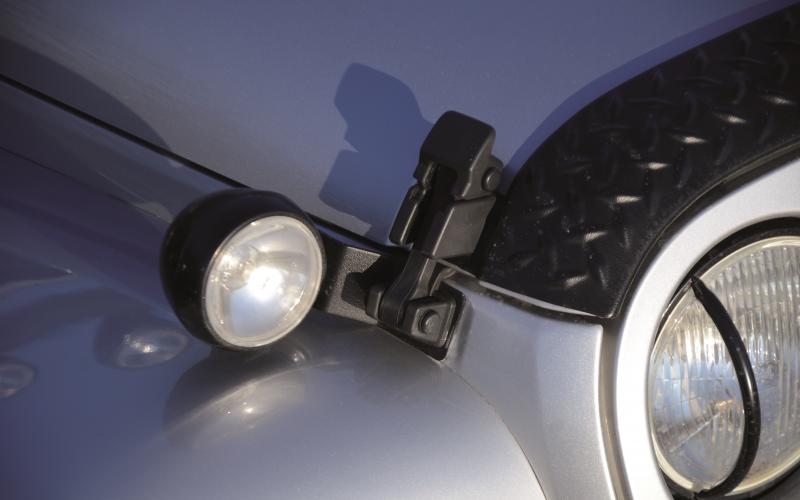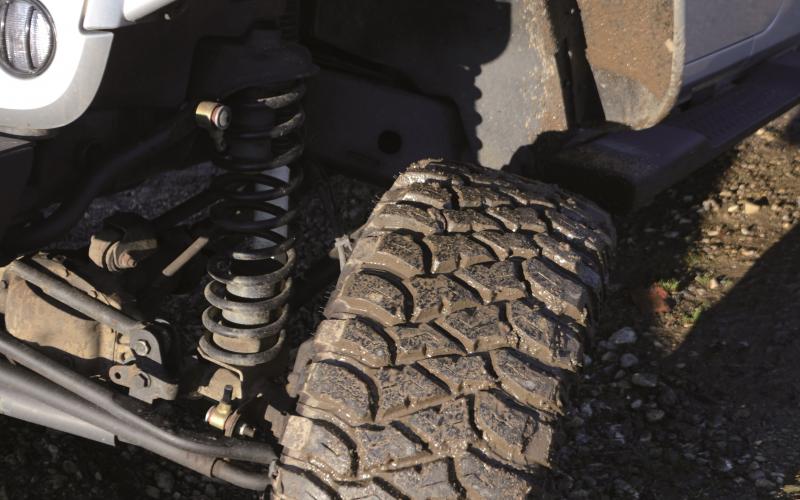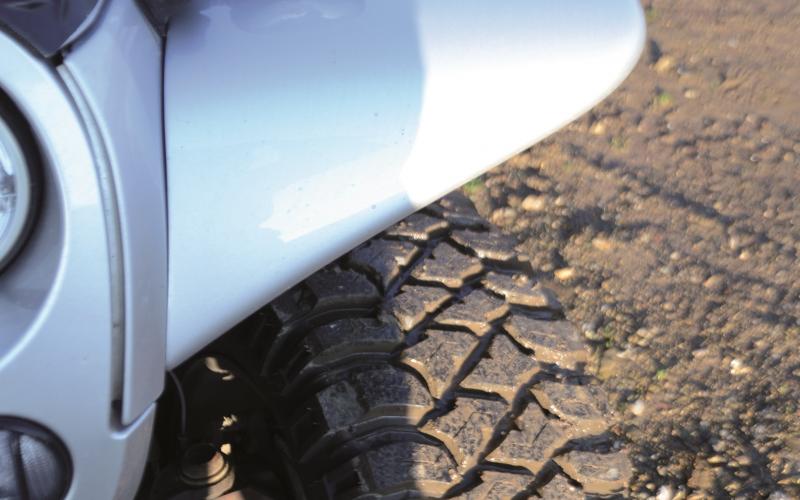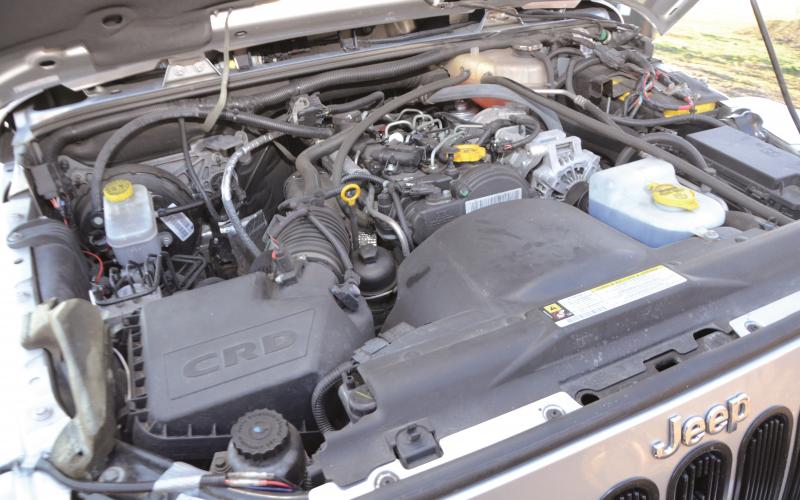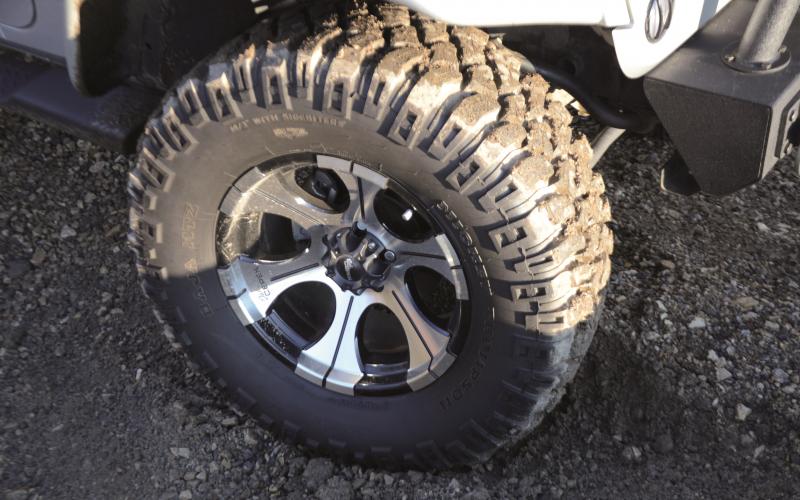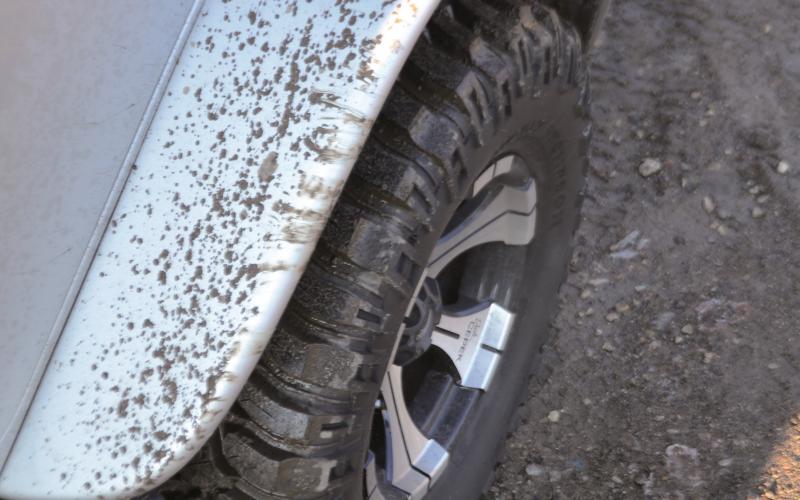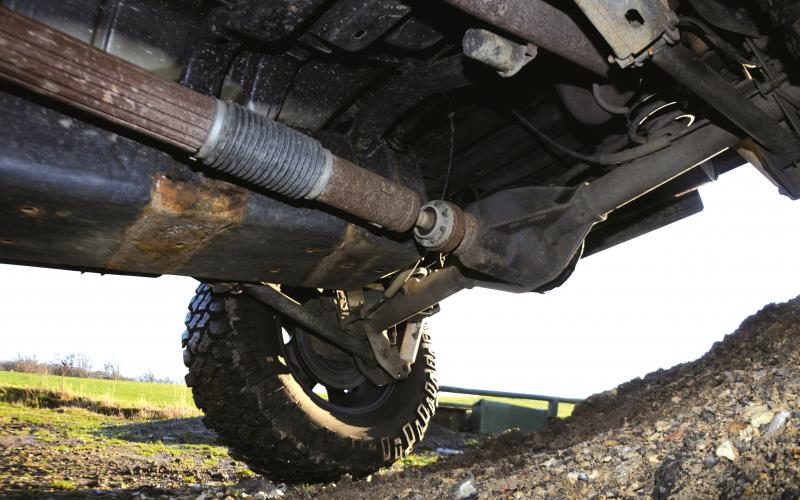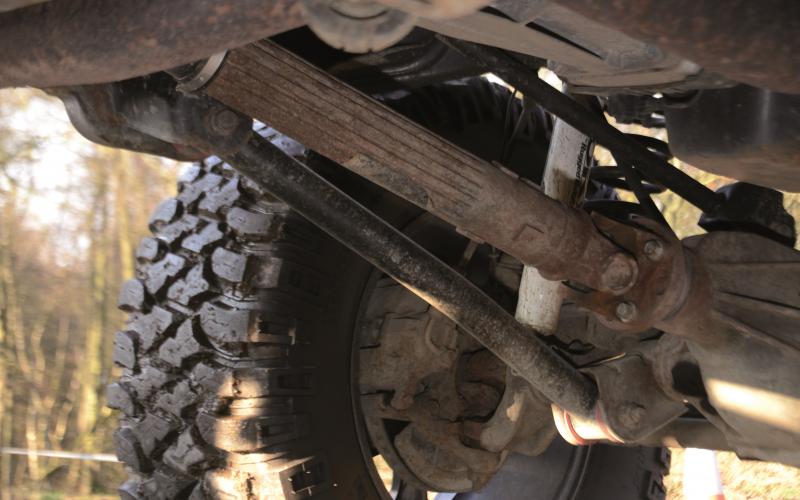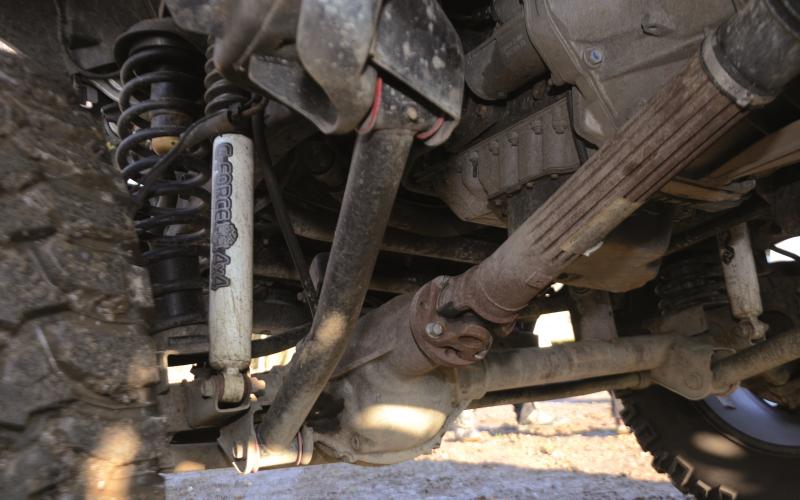 <
>
Chris Davies has had four Jeeps and a whole host of other trucks as well – and they've all been lifted. With his four-door Jeep Wrangler Unlimited, however, he's taking things to a whole new level…
Take one look at Chris Davies' 2007 Jeep Wrangler Sahara Unlimited, and you might make a certain assumption about him being a Jeep devotee. When we tell you that this is the fourth Wrangler he's owned, you might assume that your assumption was correct.
But Chris is no one-marque man. 'I've had Land Rovers, Suzukis, Mitsubishi L200s, Nissan Navaras and Toyota Hi-Luxes, he says. 'All of then lifted. But I always get drawn back to Jeeps!' So actually, your assumptions might be right. But probably only a bit.
It is indeed Jeeps that we're here to talk about, at any rate. And not just Jeeps but Wranglers. A whole lot of Wranglers. 'My first was a white 4.2 YJ,' Chris recalls. Then a red 4.0 TJ, and then another well modded 4.0 TJ in blue. And now this beast!'
This beast is from the first year of right-hand-drive JK production, when the revolutionary long-wheelbase model was still known as the Unlimited. It came to the UK in the spring of 2007, and the notion of a Wrangler which was not only diesel-engined but available with four doors was little short of amazing.
As was the vehicle itself. Civilised on the road, well equipped, properly built and better than ever in the rough, it was as if the Wrangler had finally come of age. It was brilliant value, too.
Jeep fans sat back and waited for huge sales figures to build, rubbing their hands in anticipation of a thriving second-market at giveaway prices. But then the world economy crashed, Jeep's parent company Chrysler suffered horrific injuries in the process and UK supply slowed to a trickle. The JK is still a more common sight than previous Wranglers, but it's still overwhelmed in number by the Land Rover Defender. Not to make a judgement between the two, but a lot of people don't know what they're missing.
Chris knows. He knows his Wranglers, he knew what moving up to a JK would give him and when he bought it in January 2012 he knew what he was going to do with it.
This largely involved putting in a call to Trevor at G-Force Autos in Halifax, who's spent the last few years quietly building a reputation for turning out show-stopping Wranglers. You don't need to spend much time looking at this one to work out why.
A lot of the mods on Chris' Jeep are the kind you'd call 'accessories' rather than A-list stuff, but it works. And here's why. If you dress up a vehicle with nothing but trinkets, it'll look incomplete, like a Christmas dinner with no turkey. What you need is one big, central modification to hang it on, and suddenly everything else becomes relevant to that.
In this case, the big central mod is pretty obvious. On went a 4.5" Rugged Ridge suspension system, making room for a set of 35x13.50R18 Mickey Thompson MTZs on Dick Cepek DC2 rims. Boom.
These shelter beneath a set of wheelarch extensions the likes of which you might have thought existed only in the minds of drug-crazed cartoonists. Huge, lairy and wonderful: I've stayed in hotels where the beds were smaller. Between all this, a bank of five 6" spots on an overhead gantry and a Stubby front recovery bumper, also from Rugged Ridge, you're looking at one seriously distinctive Jeep.
So much so, actually, that Chris thinks the arches are unique in the UK. He imported them himself (from the USA, natch) and while you wouldn't fancy rubbing them up against any trees, they don't half look cool.
Needless to say, the sort of off-roading that involves bouncing your ride off trees isn't what this JK is about. Chris definitely isn't scared of putting all that suspension to good use, to the extent that his truck's in here because we bumped into him at a playday at Tong, but you don't add an interior chrome pack to give yourself something extra to destroy, do you? It's a funky daily drive and an above-average off-road toy, but it's also proof that these things can exist together in one package without either having to play second fiddle.
In fact, Chris reckons the only real downside to the JK is its width. 'This is not helped when someone fits big offset wheels and wider arches,' he points out. 'Yes, me! But it was never intended to be a city car.
'This is a big leap forward from a TJ,' he continues. 'Not that there's anything wrong with the TJ, I love em! But it's so much torquier and smoother off-road, yet it cruises beautifully at motorway speeds too. Yes, even lifted.'
Actually, there is another drawback. 'The 2.8 CRD engine a total peach – smooth, oozes toque and spends less time in the fuel station. But that's a good thing, because I spend lots of time answering questions like "what does your Hummer do to the gallon?" Hummer? Seriously?!'
Aside from outrageous allegations like that, it's all good. Chris even rates the JK's standard sound system as better than some of the aftermarket ICE he's had in the past, and being a range-topping Sahara model it has 4.1:1 diffs, making it a breeze to pull those 35" tyres.
For a man whose multi-marque tendencies mean he keeps coming back to Jeeps rather than sticking with them, there's a sense that he's reached a bit of a destinaton with this one. Those old YJs and TJs sure were fun, but when a Wrangler comes along with diesel power and four doors, suddenly your toy can be a sound family car, too. Sound, sensible – and a lot of fun.
It might spend more time looking in the mirror than your average off-road vehicle, but you'd understimate this Jeep at your peril. And whatever else you do, you wouldn't call it a Hummer. Not more than once.
We photographed Chris' Wrangler at Tong, a site near Bradford that's known throughout the UK off-road scene as one of the best in the country. It's owned and run by Parkwood Off-Road Centre, and the monthly playdays it hosts are legendary. To find out more, head towards
www.parkwood4x4.co.uk.
Share this article