More Brands And Sizes As Newlife Grows Apace
Originally Published: November 2013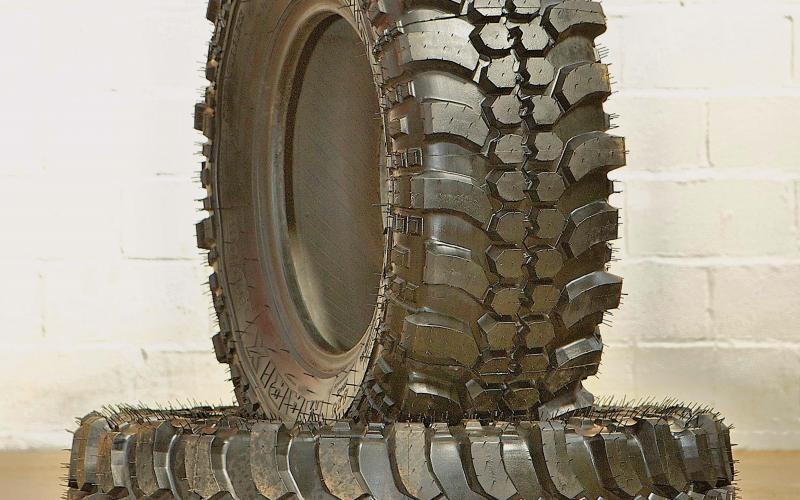 <
>
Newlife Tyres Online is best known as the UK importer of the Marix range of 4x4 remoulds, but earlier this year the company also took on a wide range of new tyres from Yokohama and Hankook. These are all now available via a relaunched website, with next-day delivery available on most fitments – among which, Newlife says the 285/75R16 and 235/85R16 Yokohama Geolandar M/T are proving especially popular.
'Due to demand also to supply new 4x4 tyres, the team have forged agreements with two of the world's leading manufacturers, Yokohama and Hankook,' says Newlife. 'New warehouse facilities have been built, with stocks in excess of 5000 tyres covering virtually all market requirements from replacement to OE. And to simplify the ordering procedure and enable customers to access technical information vital to ensuring the correct pattern and fitment, large resources have been committed to building an industry-leading website.'
If you like it gnarly, further big news is that the Marix Lion, its Simex-lookalike MT, is also now available in 285/75R16 – a new size which, standing at just under 33" tall, will fit the bill perfectly for an awful lot of people with modded 4x4s of just about every make.
Also new from Marix is a 255/55R19 version of the Panther, whose all-terrain pattern suits it perfectly to vehicles like the Land Rover Discovery 3 – for which this size is specifcially intended. These two new fitments are due in stock imminently – and, like all the rest of the Marix range, they come with a unique five-year manufacturer's warranty.
Having started the year as 'just' the Marix importer, Newlife has been making great strides over the last few months. There's more to come from the company during the rest of 2013 and beyond, too – keep tabs on it at www.newlifetyresonline.com.
TYRES, REMOULDS, LAND ROVER, NEWLIFE TYRES ONLINE, YOKOHAMA, HANKOOK, MARIX
Share this article