Maxi Supply Now Up To Speed
Originally Published: September 2013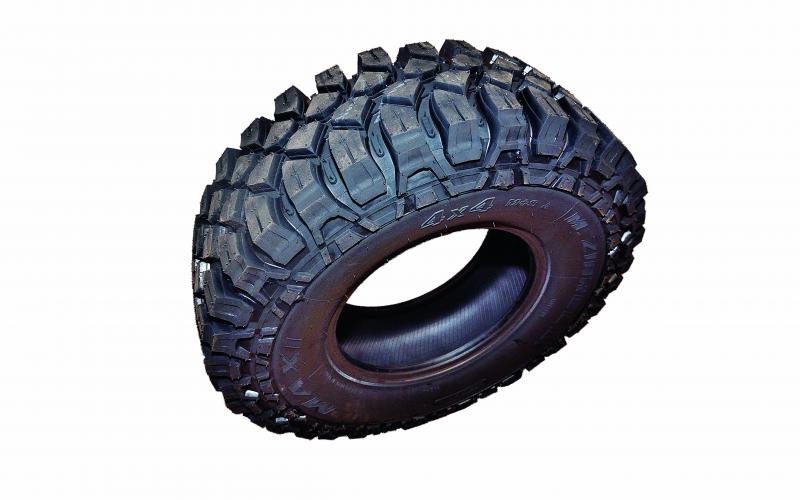 <
>
A couple of months ago, we told you about the new Italian-made Ziarelli range of remoulds being imported by Tyres Direct. This includes the uniquely savage looking Brutale and the 100-profile Extreme Forest, the latest candidate in the Simex-lookalike market, as well as the Maxi – a Creepy Crawler pattern that was so popular Tyres Direct's initial stock sold out before we'd even gone to press.
Well, the company's supply lines are now fully up and running, and the Maxi is fully available once again in a range of sizes. The Creepy Crawler's enormous side grips don't quite translate their way through the remoulding process, but there's still enough there to promise huge traction when the tyre's aired down – making this a really intriguing prospect so long as you're not after the larger sizes popular with challenge competitors.
The tallest Maxis currently on offer stand at 33-34", making them suitable for a lot of Defenders, Jeeps and all sort of Japanese 4x4s. If you're the kind of person to whom only a Creepy will do, you'll keep on looking – but if you just want that tread pattern and getting it at remould prices makes it more appealing than ever, your dream has come true.
Ziarelli is looking to us like a very major addition to the remould market, with some great patterns and an excellent range of sizes. Well worth a look – and with the Maxi now fully available, we reckon it'll get a lot of those. Check them out at www.tyresdirectuk.co.uk.
TYRES DIRECT UK, TYRES, REMOULDS, ZIARELLI, BRUTALE, EXTREME FOREST, MAXI
Share this article