A Tow In The Water
Originally Published: February 2014
Words: Robbie Ronson
Pictures: Vic Peel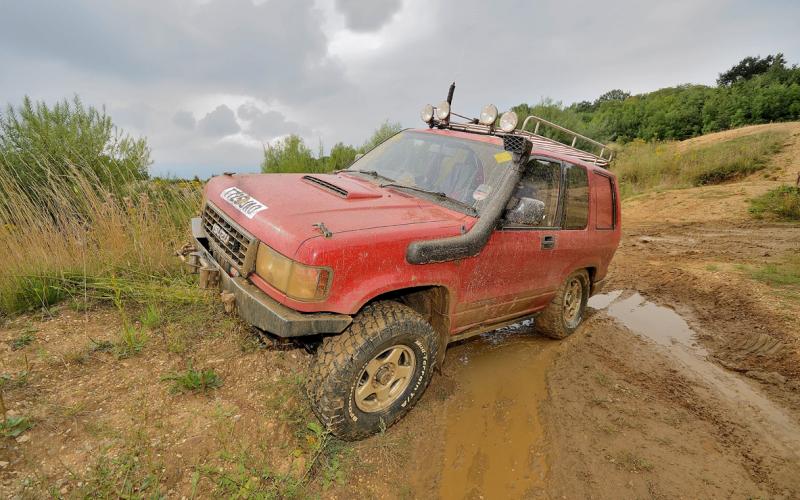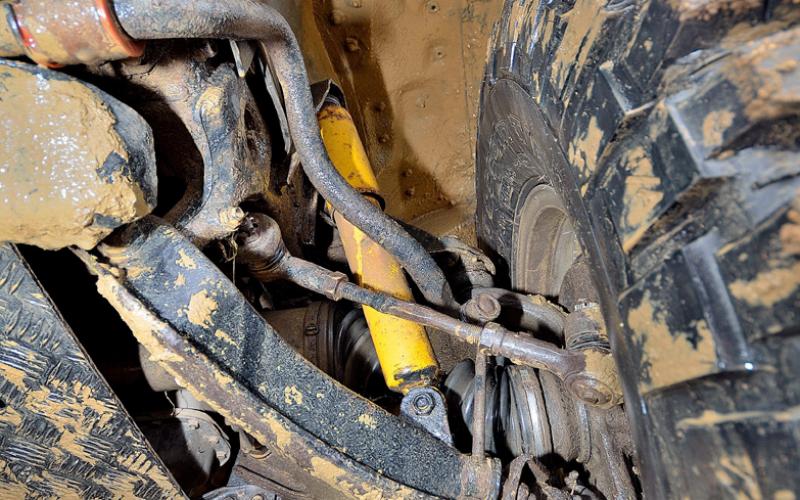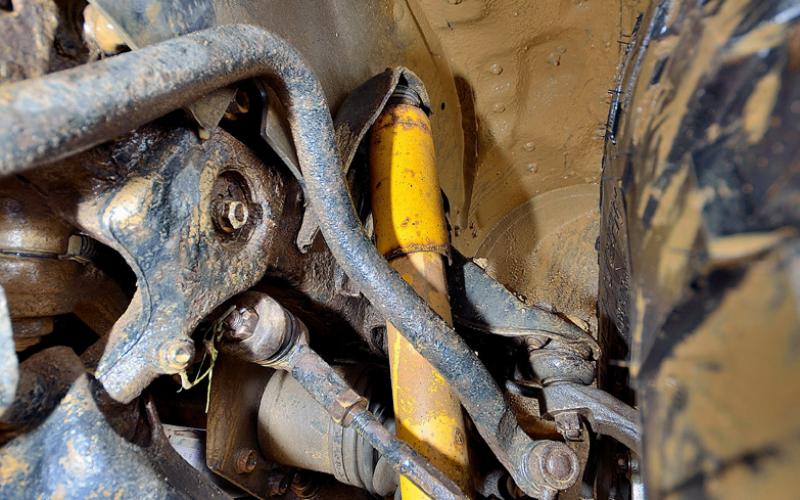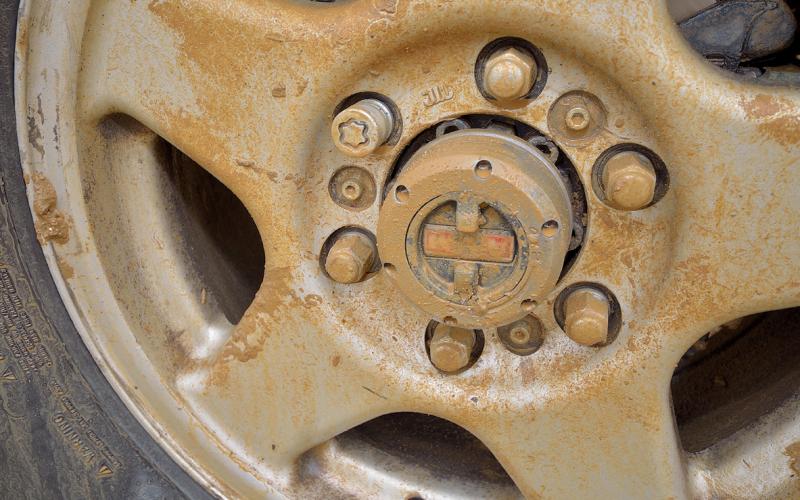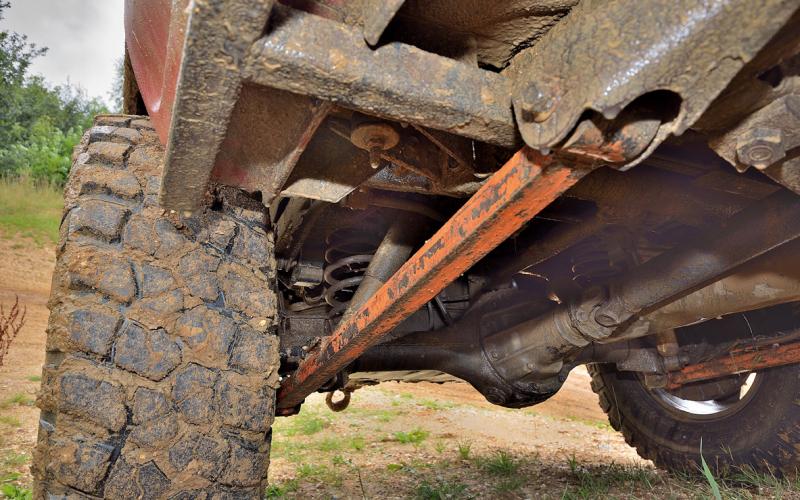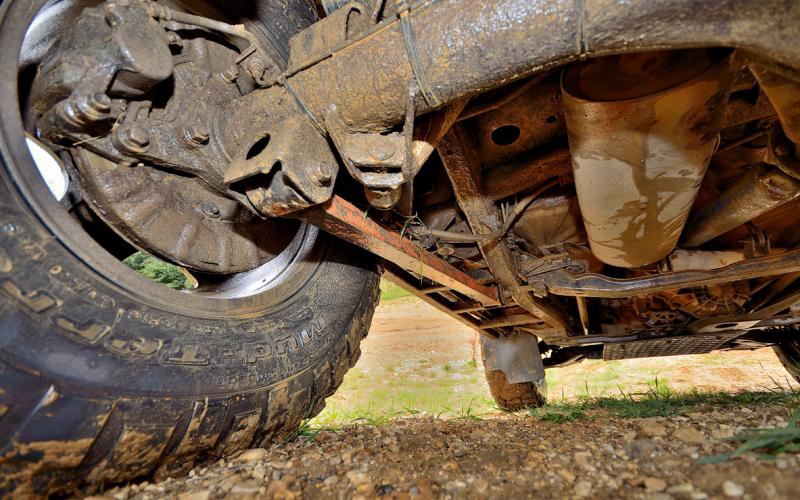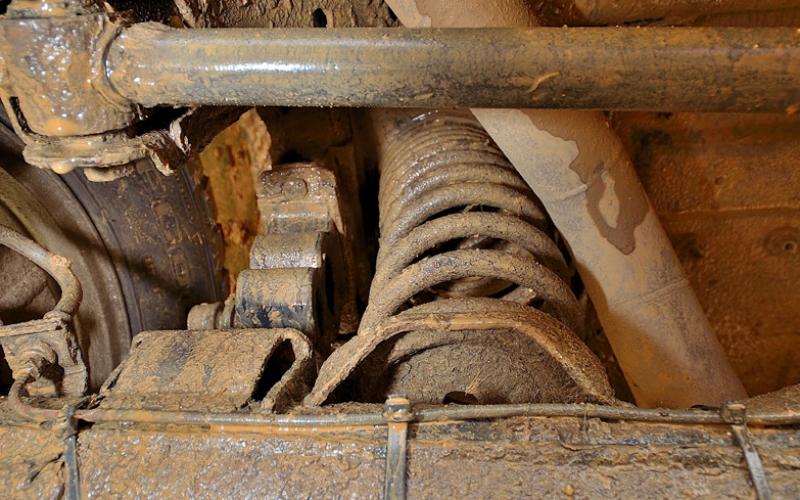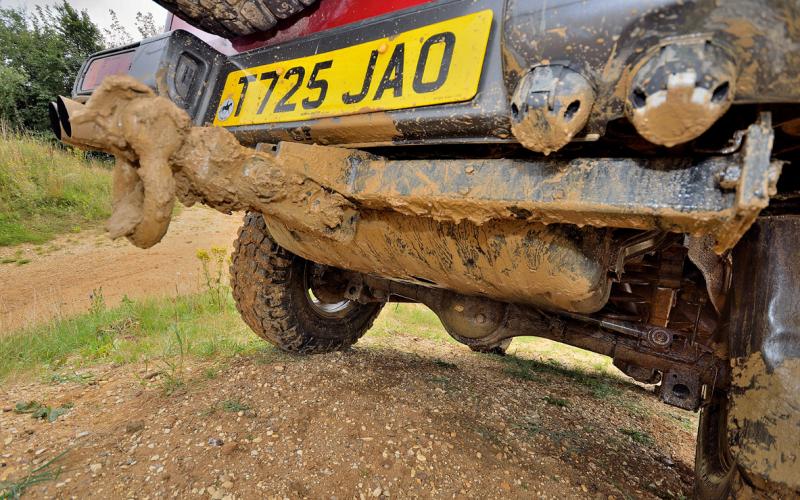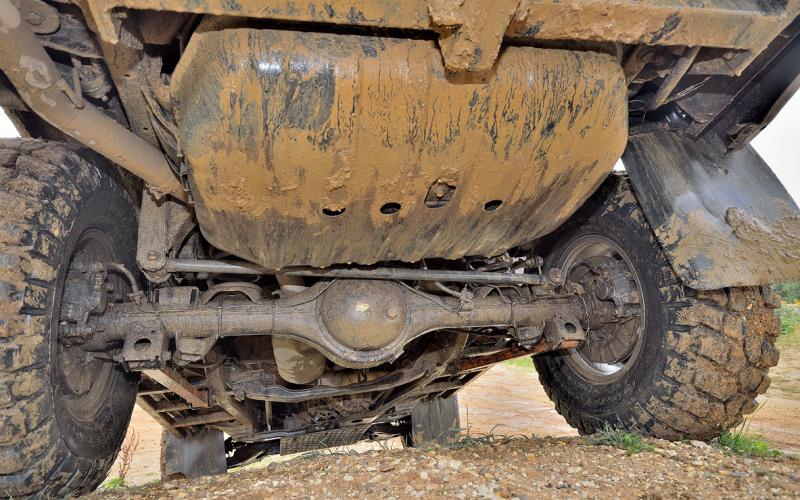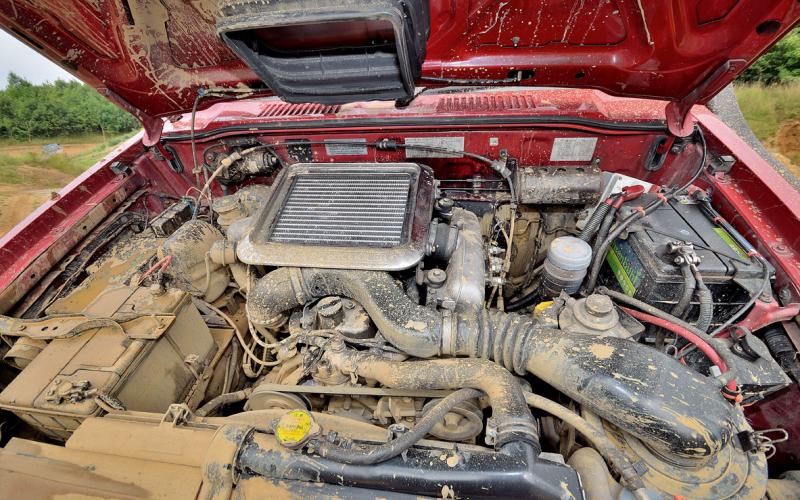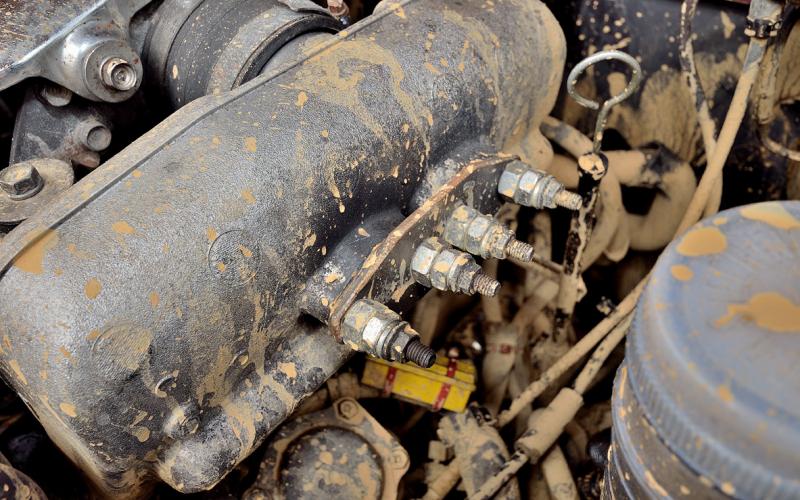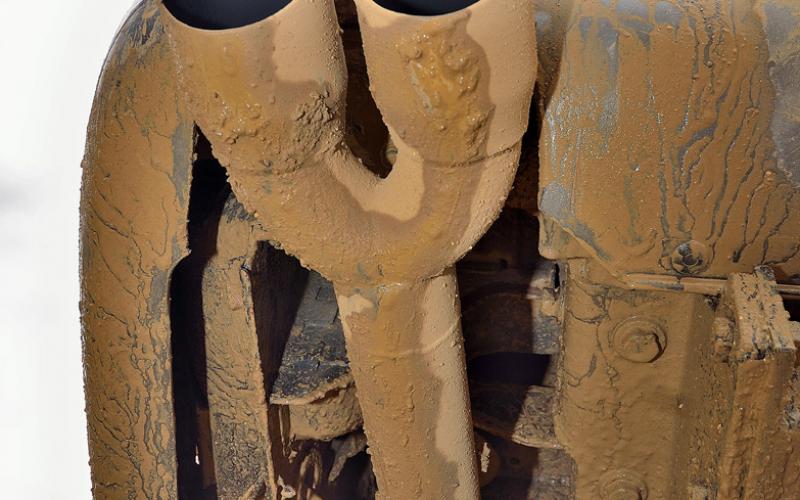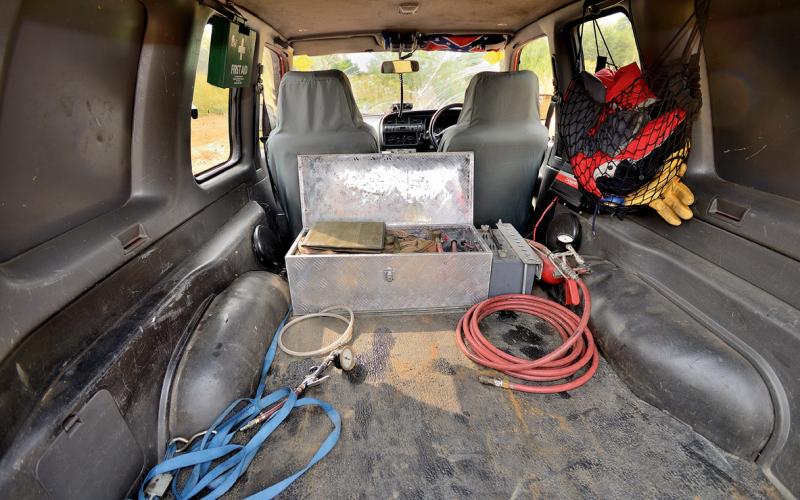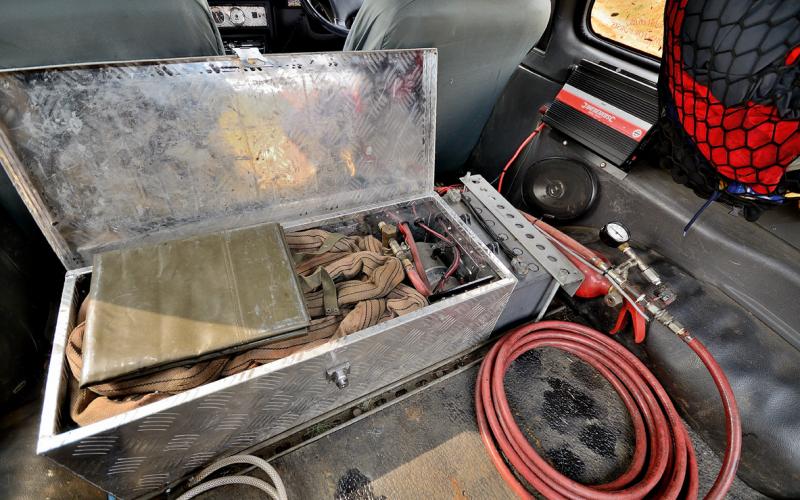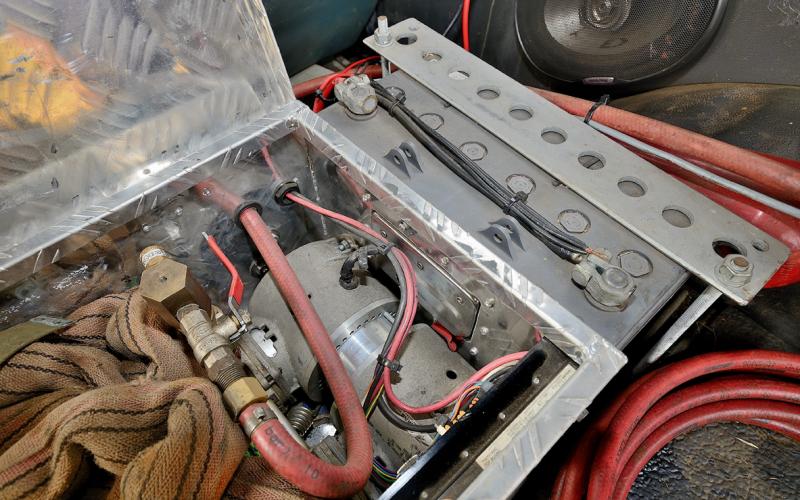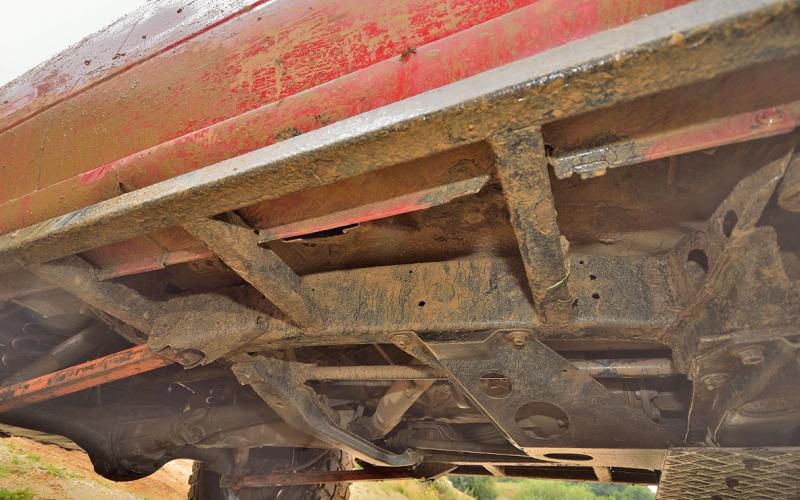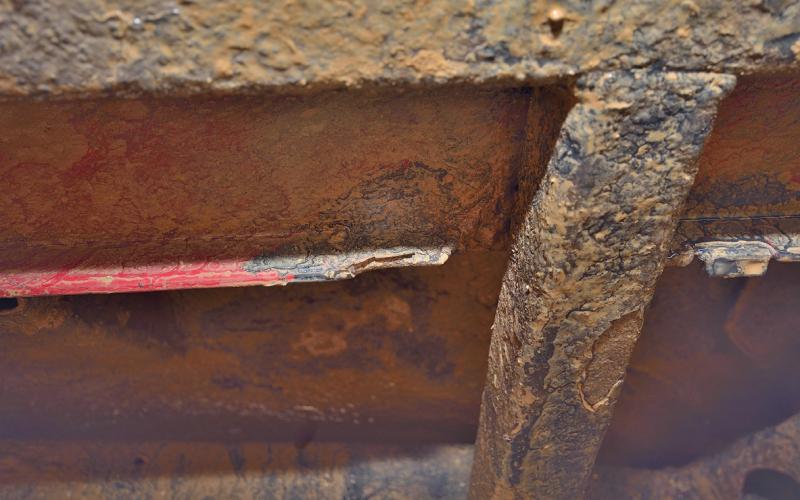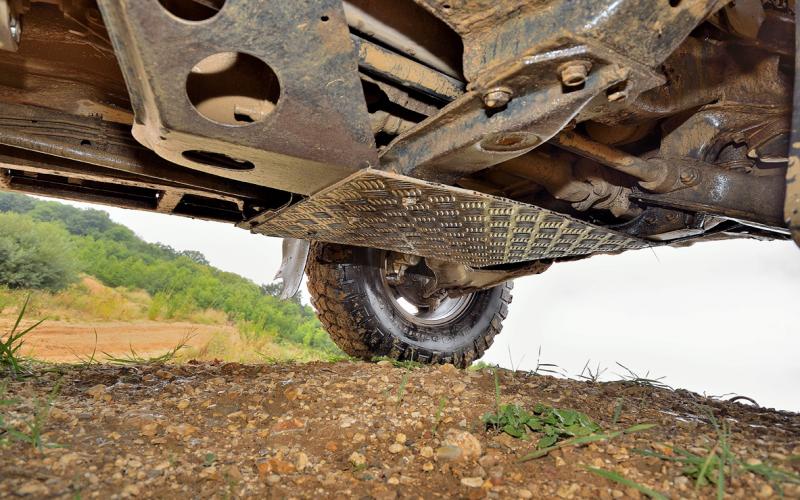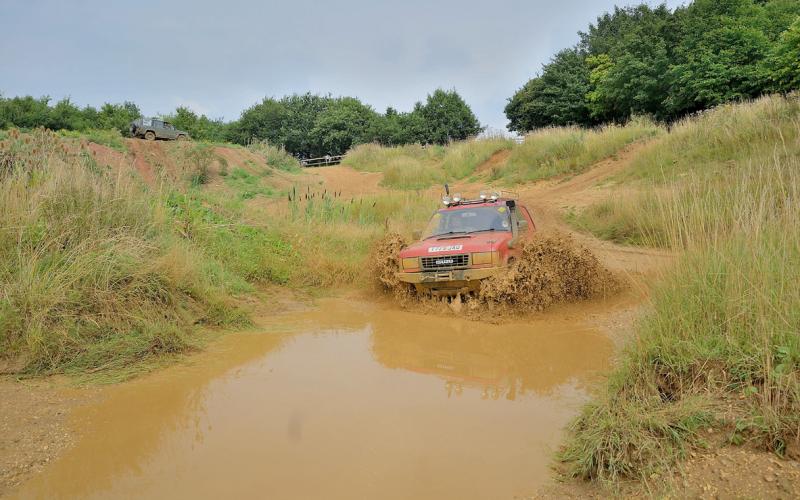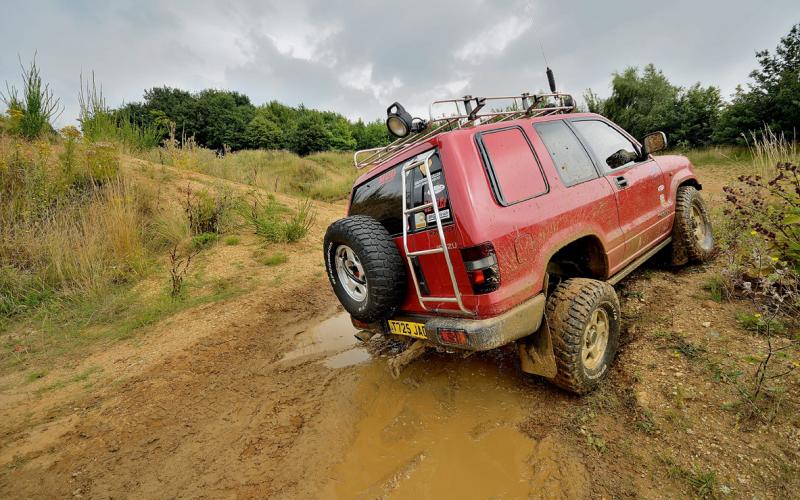 <
>
Mick Hobbs' Mk3 Trooper sees regular use as a two barge for a couple of horses and a caravan. That's why it's not more modified than it is – but even without going crazy on the lift and tyres, it proves beyond doubt that there's no end to the things a smart owner can do to improve a vehicle.
A lot of the most interesting vehicles we feature in these pages are dripping with exciting off-road modifications. Big suspension, big winches, hardcore armour, mega drivetrains… you know the kind of thing.
Compared to some of those trucks, Mick Hobbs' Trooper might look kind of understated. But the longer you look at it, the more you see – and the more he tells you about what he's done to this 178,000-mile SWB Mk3 van, the more you'll be impressed.
So often on a really tidy vehicle, it's the little things that make the difference. Not the stuff that makes it amazing off-road, but the clever mods that answer the questions you didn't even know you were asking. If they're really ingenious and gracefully carried off, so much the better.
Let's head straight for the back door of Mick's Trooper. We all know about recovery gear, we all know about compressed air and we all know about spare batteries. Well, feast your eyes on a beautifully installed ally plate chest containing storage for all Mick's recovery kit, along with a compressor which feeds a remote receiver made from an old CO2 fire extinguisher. In between, a leisure battery is connected to a 12/24-volt control box and 1000W inverter, and the whole arrangement is mounted on unistrut channel which doubles up as a lashing point for when he's carrying vegetable oil for the engine in a bank of jerry cans.
Mick reports that the 3.1 TD engine runs happily on 50-100% veg oil with no mods at all. Even if you prefer your diesel traditional, this engine is still a primary reason for buying an older Trooper instead of the Mk4, whose 3.0-litre unit is a lot less popular among Mick's colleagues in the Isuzu Trooper Owners Club UK.
Installing a pro-quality electrical set-up wasn't hard for Mick, who's a maintenance sparky by trade. 'I've grown up around tools,' he says, by way of explaining why he's been able to do all his own spannering and fabrication too.
That's how he came by the truck in the first place, actually. 'I bought it from the company I used to work at,' he says. 'It was used by electrical contractors and for towing a plant trailer.'
And that there is something which hasn't changed. It's not plant trailers anymore, but the Trooper certainly does still tow for its living – as well as being a weekend off-road toy. Which brings us to some real wisdom for anyone who cares to listen.
'I think the modifications I have not made are as important as the ones I have,' says Mick. 'I also have to use the Trooper for towing our two horses and a caravan. Anybody can just rip the anti-roll bars off or stick in a 3" body lift. But I've never been limited by the anti-roll bars, so I see no need to remove them, and I don't need to lift the body as the tyres clear the arches. Only just, but they clear in all positions of articulation, so why make the vehicle more unstable? if I wanted to fit 35" tyres and it was a dedicated off-road vehicle, it would be a different story.'
That's something people sometimes say when they need an excuse for not bothering to mod their vehicle as diligently as they should. But Mick isn't like that: on the contrary, he's very thorough indeed.
Take a look at the front axle. On the Mk3 Trooper, this would have been a shift-on-the-fly job with auto-locking hubs, and that indeed is what Mick had until one fateful day at Tong when an inner CV joint let go in a major way.
Mick saw this as an opportunity to replace the whole axle with something more suited to his personal tastes. The solenoid valves and wiring mounted on the shift-on-the-fly front axle were, he reasoned, little more than a breakdown waiting to happen on a vehicle used regularly off-road, and on top of that he found the CVs from earlier units to be stronger.
There was another issue, too. Isuzu used a number of front axle configurations during the Mk3/Mk4 phase of the Trooper's life, which of course means there were less of each one made. Now that scrapped vehicles are a primary source of spares, this in turn means that whichever set-up yours has got, there's that many fewer compatible trucks around to act as donors. By going back to an older, simpler design that was common throughout the lifespan of the Mk2 model, he can expect to need parts far less frequently – and find them more easily when the time does come.
If that sounds like as much as you need to be convinced that this guy's done a proper job of it, keep listening. You know the little light on the dash that goes on to warn you when four-wheel drive is engaged? He went in behind the binnacle and rewired that to take account of the revised front axle. Belt and actual braces.
It's not all about replacing later bits with older ones, though. The PAS box is actually from a Mk4 Trooper: having damaged the original one at North Yorkshire Off Road Centre on a Hull 4x4 Club do, he fitted the more recent version for its heavier-duty internals. It also has a slightly different ratio, which lightens the steering back up – no bad thing when you're running 285/75R16 tyres.
Those big boots are mounted on standard Trooper alloys, but these mount to the hubs on 55mm billet spacers to add stability and protect the bodywork. Despite only being lifted by 2" on the suspension and none on the body, Mick's truck hasn't had any arch trimming to make space for the tyres – and it's proof that you don't need it.
It's not weighed down with endless amounts of protection, either. There's a fabbed front winch bumper, of course, plus a set of rock sliders and a 6mm ally plate bash guard running back to the gearbox crossmember, but that's about it. Enough and no more: at the back, he was more interested in putting his fabrication skills to good use making a drop mount for the towbar so the suspension lift didn't mess with the pintle action on his horsebox.
Not that he's averse to the idea, and a steel bumper, possibly with a winch mount incorporated, is definitely in his plans for the future. So too are heavy-duty track rods, which he was making himself at the time of writing. 'But not so heavy-duty that other components get damaged,' he adds, and amen to that.
With a rigorous maintenance regime ever since he bought it, and a chassis he regards as being 'in fantastic condition for its age,' Mick can be pretty happy with the way he's kept his Trooper going. The engine still starts first time every time, and he's pretty happy with the mods he's made – particularly the receiver hitch towbar, the winch mount (now he's braced it against being rotated by brutal pulls) and the 24v compressor. 'I've lost count of the amount of times I've got myself unstuck by deflating the tyres,' he says, 'and being able to reinflate them in minutes has been invaluable.'
About his only regret, in fact, is that having started with a bog-spec model he has no toys at all – 'not even electric windows!' All less to go wrong, though, and that's something he's happy enough to remember anytime he finds himself wanting for a bit of luxury.
Mick does admit that he's happy to save a few quid by using his motorbike whenever he can. But six years on, his high-mileage Trooper is a totally reliable daily drive, a trustworthy towing vehicle and an above-average boy's toy with real off-road skills. As we said earlier, it might look less aggressive than most of the modded trucks you see in here, but it's been planned to perfection and executed with aplomb.
Well, nearly. Mick has got everything right about this truck… almost. 'Having an awesome kitted-out 4x4 with an expired MOT when the worst snow for years hit us was embarrassing!' he admits. The rest of the time, however, it's just been a truck to be proud of.
TROOPER, MONROE ADVENTURE SHOCKS, DIY TRAILING LINKS, WOUND-UP TORSION BARS, BALL-JOINT FLIP, FREE-FLOW EXHAUST, DIY ROCK SLIDERS
Share this article