Import Duty
Originally Published: September 2014
Words: Robbie Ronson
Pictures: Vic Peel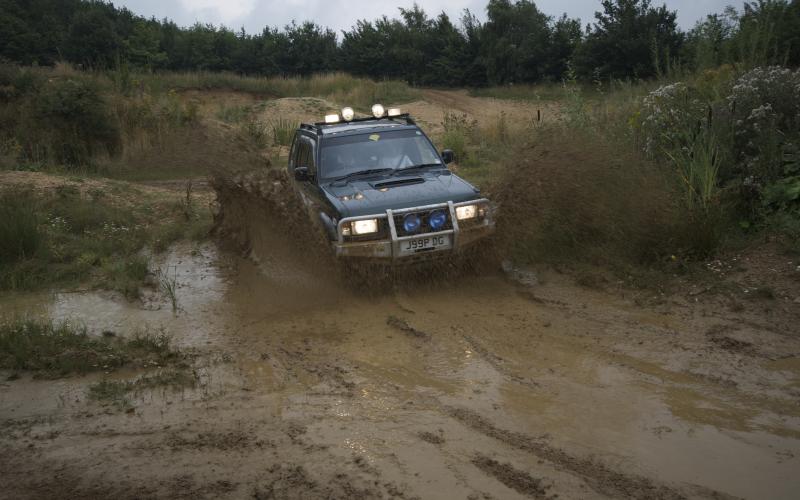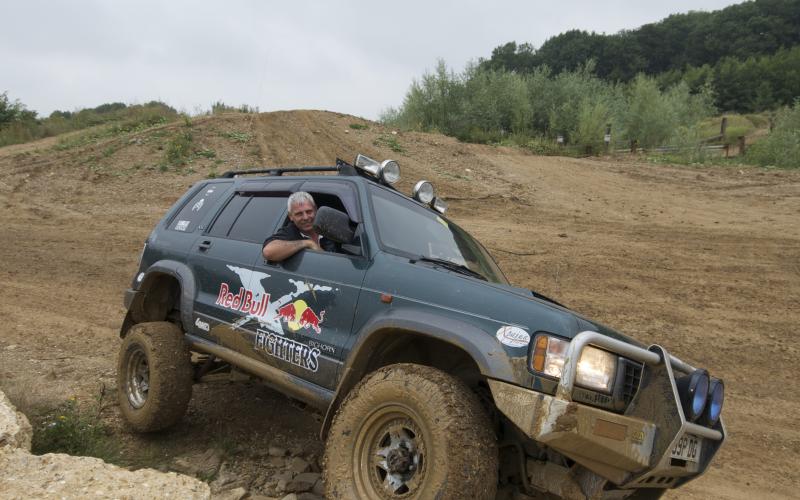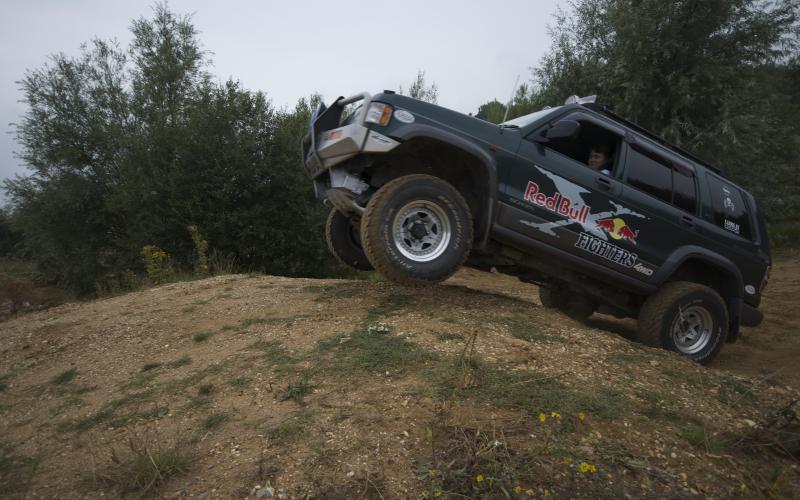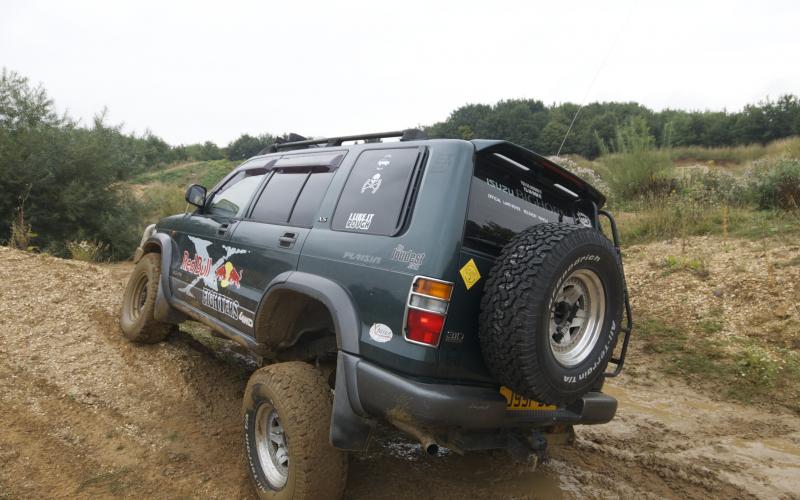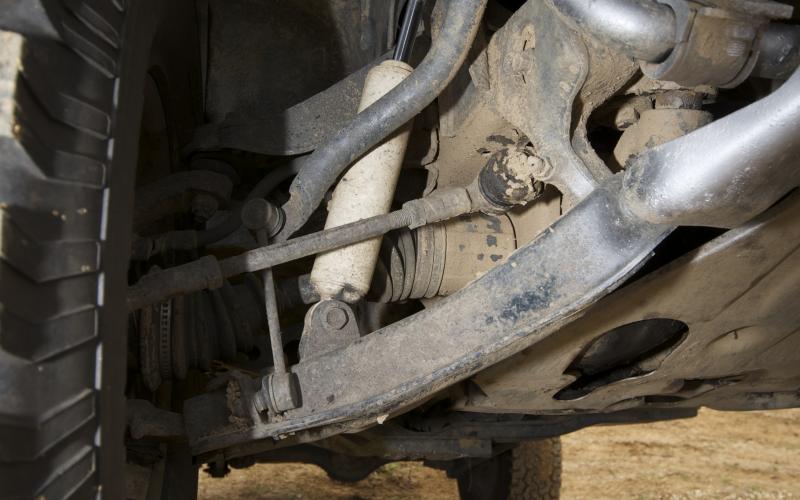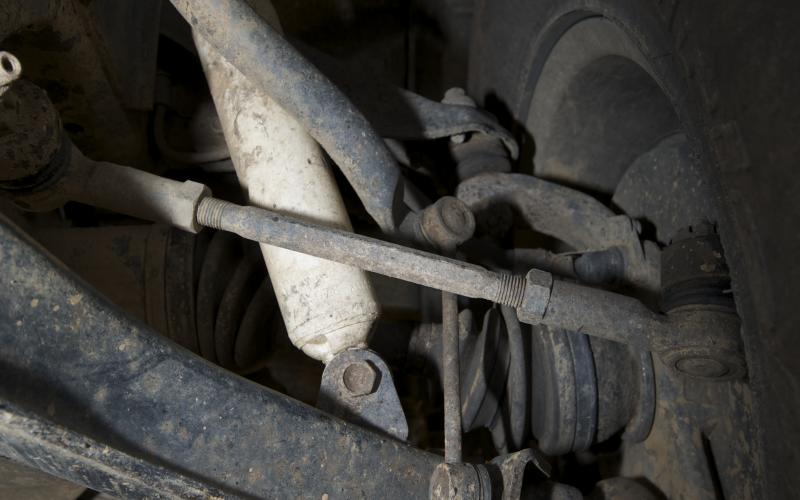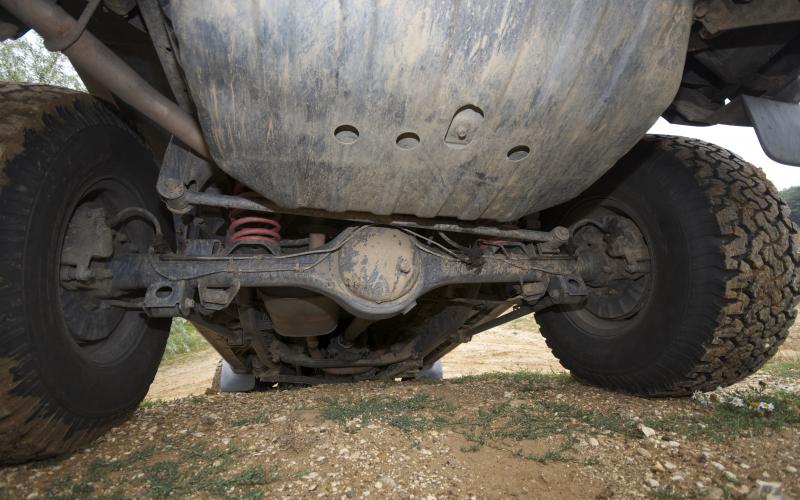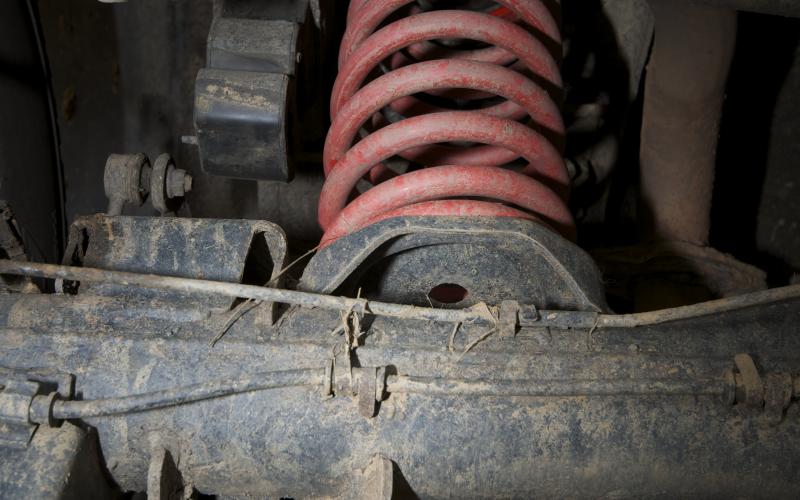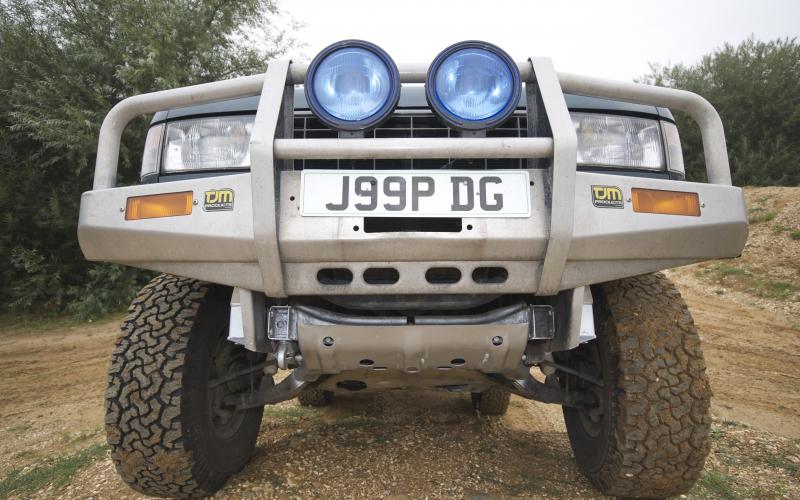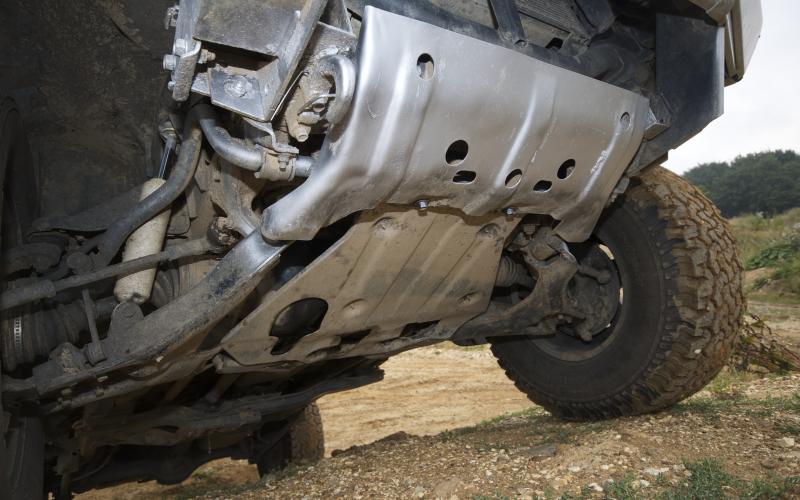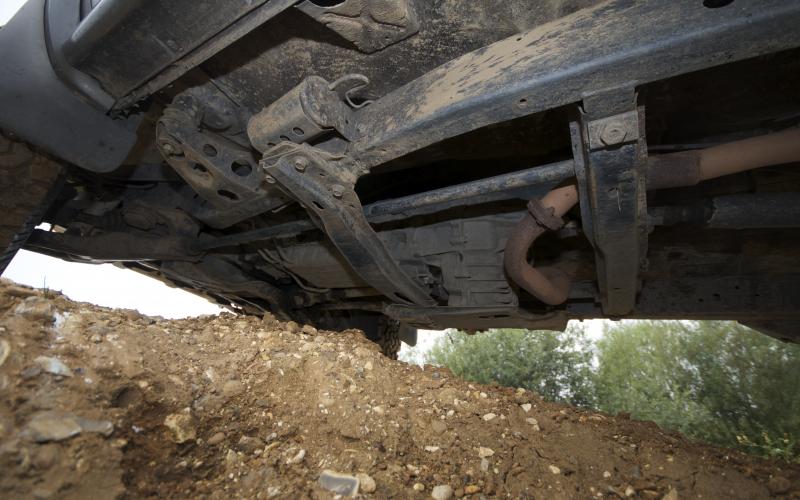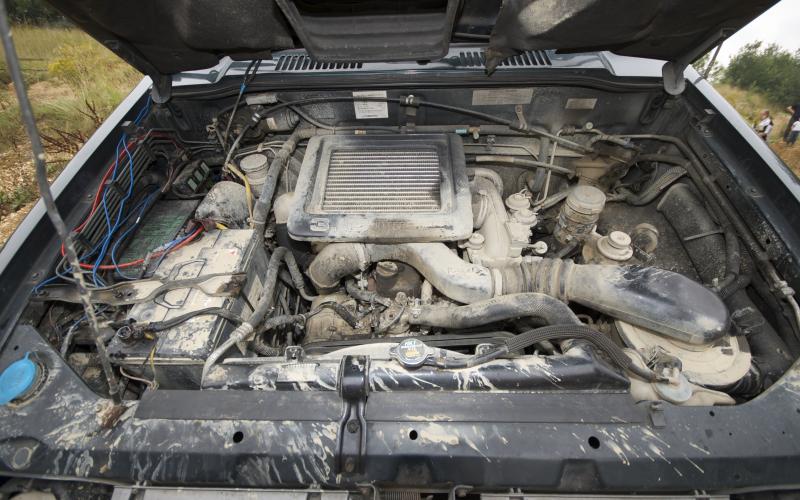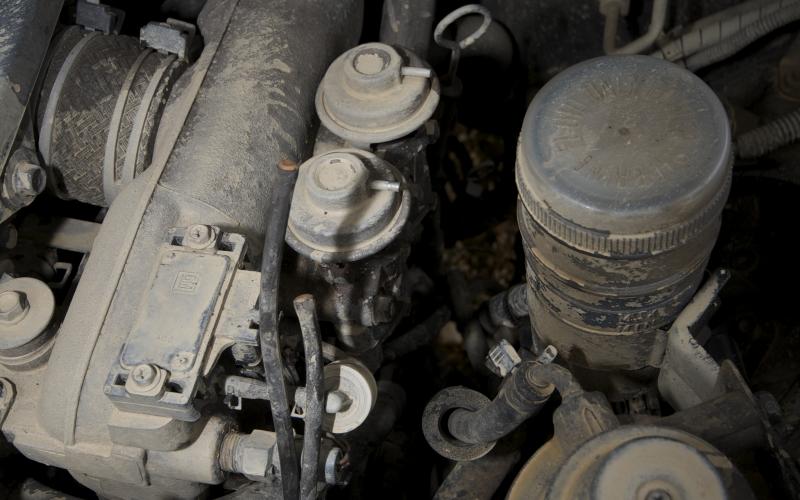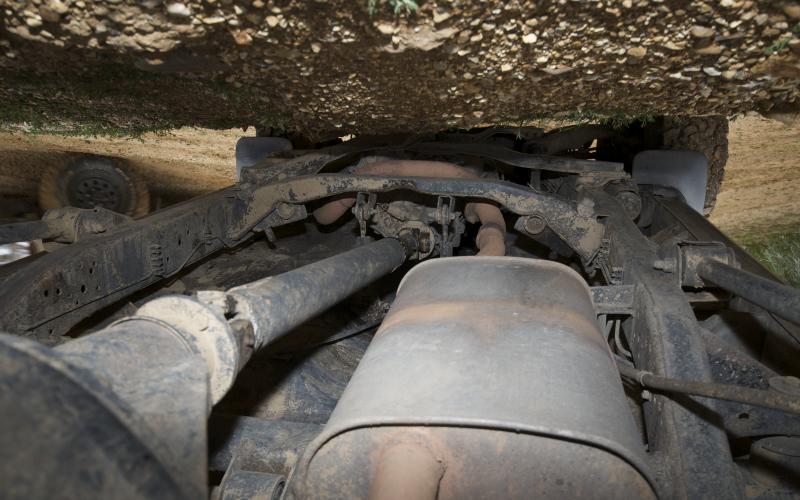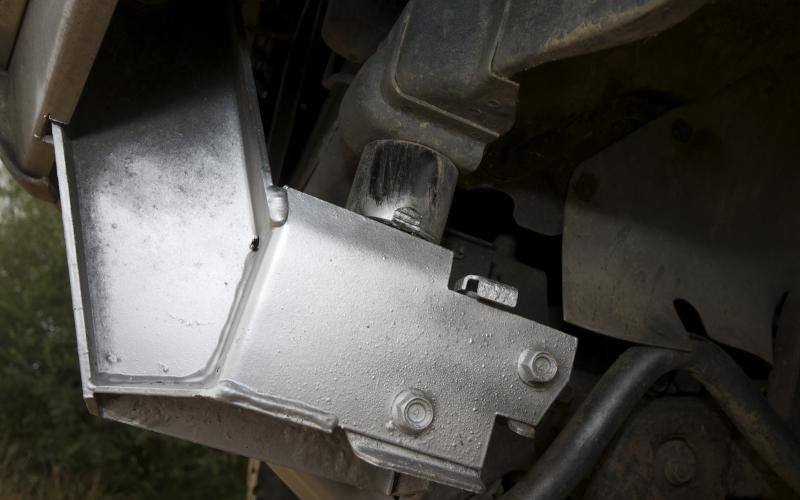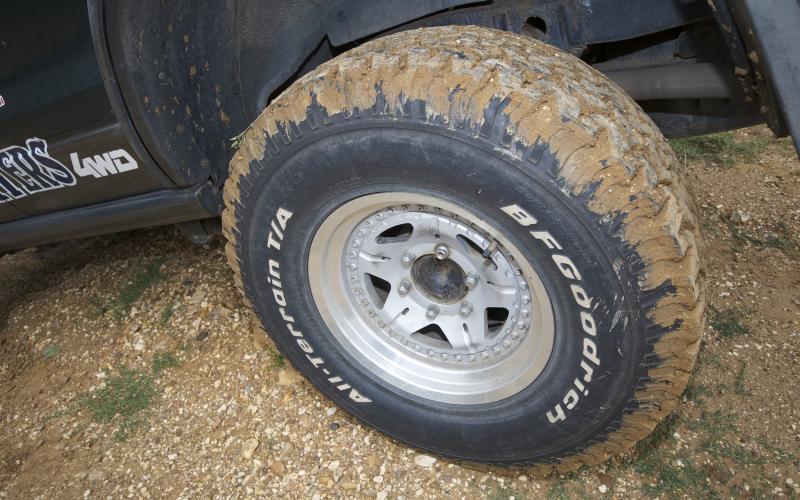 <
>
When is a Trooper not a Trooper? When it's a Bighorn, obviously. Dave Green's five-door is a strikingly enhanced example of Isuzu's famous old off-roader, as built for the Japanese market – and brought to the UK by personal importers over many years.
Isuzu Troopers don't crop up very often on the British scene. So when you see one and it turns out not to be a Trooper at all, it might seem like a missed opportunity.
Not to worry, Dave Green's tidily warmed-up playday wagon does share some similarities to the truck that graced the UK market from 1987 to 2004. Like everything apart from its badge, in fact. If you know your Isuzus, you'll be aware of the Bighorn – basically, a Trooper built for the Japanese domestic market. And that's what this is.
Depending on who you're talking to, Japanese imports are either the worst thing in the world or a cure for all the ills of society. Normally, official UK importers tend to take the former line, oddly enough, while people who sell parallel imports are more inclined to the latter.
What's the truth? Well, you don't find many people who've owned a Japanese import and wish they'd bought a genuine UK car instead, and that includes Bighorn owners. They might wish their car had a slightly less silly name, but when you spend your leisure time off-roading in the company of other Trooper drivers, a badge makes little difference.
And that's what Dave does. To be fair, he'll happily go off-roading with anyone else, too – we first met him down in the woods with the guys from the Frontera Owners' Group – but he's part of the Isuzu Trooper Owners' Club (ITOCUK) and, for obvious reasons, he belongs there.
He's also got a particularly strong affinity to the club because the first time he went out with them he slipped and broke his leg – and they rallied round this comparative stranger, looking after him like one of their own. That was back before he bought the Bighorn, though – at a time when he was driving, oh yes, an actual Trooper.
'I bought a 3.0-litre Trooper about five years ago,' he explains. 'Mainly because it had seven seats and I fancied a 4x4, but the intention was that it would really only be used as a "Chelsea tractor".
'However, it had an overdrive problem, not changing up, and I stumbled across ITOCUK while looking for possible solutions. The Isuzu ended up going under warranty to a gearbox shop to be sorted – but the site is so informative that a few months later, when a post went up about a day's laning in Derbyshire, I just had to go.'
How many times must someone have done something like that and ended up dragging and bashing a completely standard vehicle around a course set up for the modded motors their new 'friends' drive? Well, that's not what happened here. 'At this time,' says Dave, 'the Trooper was still in standard form, road tyres and all. But it did all the lanes the modded trucks did – and I was hooked!'
So, your standard truck can do the same as the mods, so what do you do? You mod it, obviously.
'I gave the trooper a two-inch lift using spring spacers and 265/75R16 General Grabber AT2 tyres, and joined the club on various meets and days out. Then I added a 50mm body lift and changed the tyres to 285/75 BFGs – at which point my wife, who was pregnant at the time, strongly complained that she was having difficulty climbing aboard! Also, having added the body lift the bumper no longer aligned with the body and needed some bracket readjustment.
'It was at this point that I saw a 3.1-litre Bighorn for sale, complete with a TJM winch bumper. I bought it with the intention of putting the TJM on to the 3.0-lltre Trooper and letting my wife have the 3.1. Long-story-short, she got the 3.0-litre back in almost standard form and I now drive the Mad Bull Bighorn!'
This meant swapping all the kit from one to the other, but that wasn't a tough task when Dave had fitted it all himself in the first place. Besides, doing it that way meant not having to put his hand in his pocket, which has got to be a good thing. 'To date, I would think the Bighorn stands me at about £1300 all up, including purchase. Not bad money for such a capable off-roader that turns heads on the road!'
It sure does. We're big fans of people who make their trucks look as good as they drive, which Dave has done with some judiciously themed sticker bombing.
'To make the Isuzu stand out in the crowd and be that bit different to all the other mud pluggers,' he says, 'I wanted to go along with the energy drink theme, but another ITOCUK member, Hillbilly Col, had gone with Monster stripes, and Relentless has been used by another member, Rabbitt.
'Then Red Bull X-Fighters caught my eye, after watching them jumping a motocross bike 50 feet and getting off and on again in mid-air. Awesome. That's where the sticker thing started.'
This has all happened in the last year or so, with Dave having bought the truck in the spring of 2013. It's still mainly original and, by the standards of something this old, pretty low-mileage – for the old 3.1TD engine, 90,000 is just nicely run in. The whole of the drivetrain has been left alone for the most part, with only minor tweaks like blanked off EGR valves and Aisin freewheeling hubs. You'd be going some to see any need for deep mods to a Trooper's engine, transmission, props or axles, to be honest, and they certainly work just fine for the daily driver and playday duties this one now sees.
Mainly, the mods are in the suspension, where Dave has lifted it a couple of inches using the familiar techniques of winding up the torsion bars at the front and adding taller springs at the back. Cue more flex, as well as space for bigger tyres – 285/75R16 BFG All-Terrains, whose 33" height and 11" width are tidily swaddled by the flared plastic wheelarches that were added in the later stages of Mk3 Trooper/Bighorn production.
If you ask around in Trooper circles, they'll tell you all day long that the Mk3 is a better bet than the Mk4. The 3.1TD engine has a lot to do with that, as the 3.0 that replaced it has gained a horrendous reputation, but overall the feeling we get from talking to owners is that the earlier vehicle was better all-round.
Certainly, having previously owned a couple of Daihatsu Fourtraks, a Shogun, a 3.3-litre Nissan diesel-powered Range Rover and three 5.9-litre Jeeps, Dave does seem to have settled on Isuzu as his 4x4-maker of choice. If it took his first Trooper to make the point to him, it took the second (sorry, the Bighorn) to hammer it home.
Aside from possibly hiking the suspension by another inch or two, which would mean flipping the front ball joints on the way, and perhaps adding a locking front diff, what you're looking at here is pretty much the finished article. 'It was stood for two years before I bought, it and it's still more solid than my missus' 2001 Trooper,' Dave concludes. 'I think it will always be an ongoing project and a great fun toy.' Japanese imports seem to have another fan here, then…
'Big thanks to Ian Hawkins,' says Dave, 'owner of Vehicle Repair Services in Chippenham, Cambridgeshire. 'While I do my own work, I am very lucky to be allowed to use such a good friend's workshop, and he is always around to answer my questions, guide me or even put right mistakes I make.
'Thanks also to Michael Winkworth of Fusion Graphics, who has only recently started up on his own but has done a fantastic job with the X-Fighter graphics.'
Share this article