Hidden Extra
Originally Published: November 2013
Words: Robbie Ronson
Pictures: Vic Peel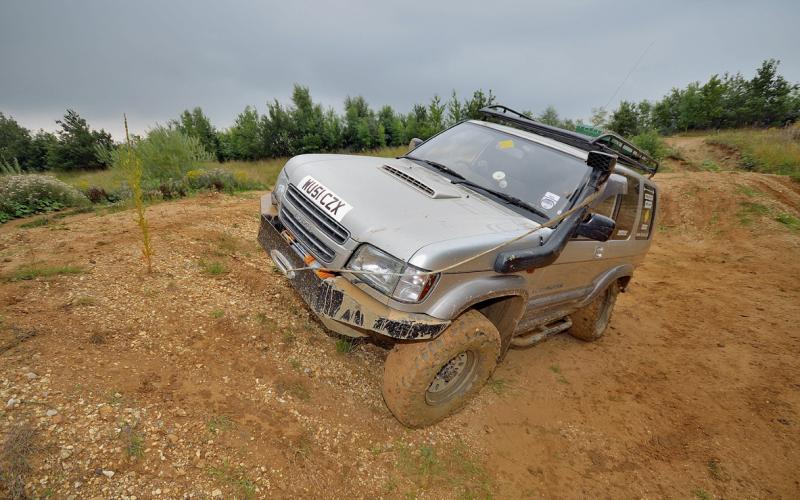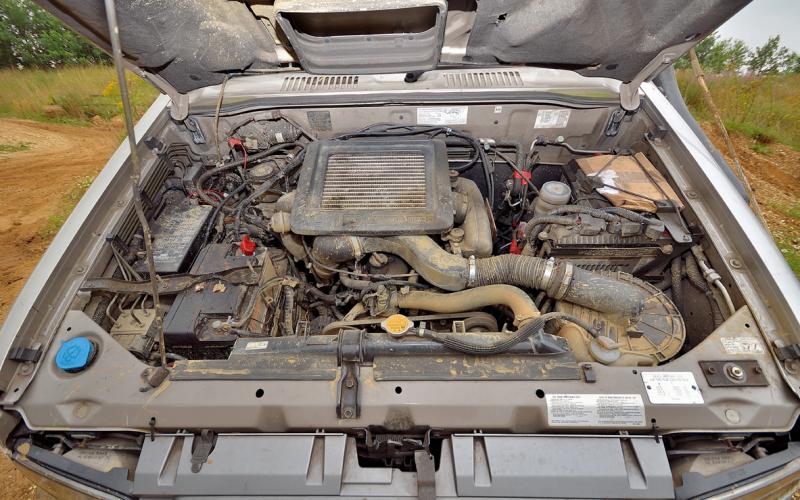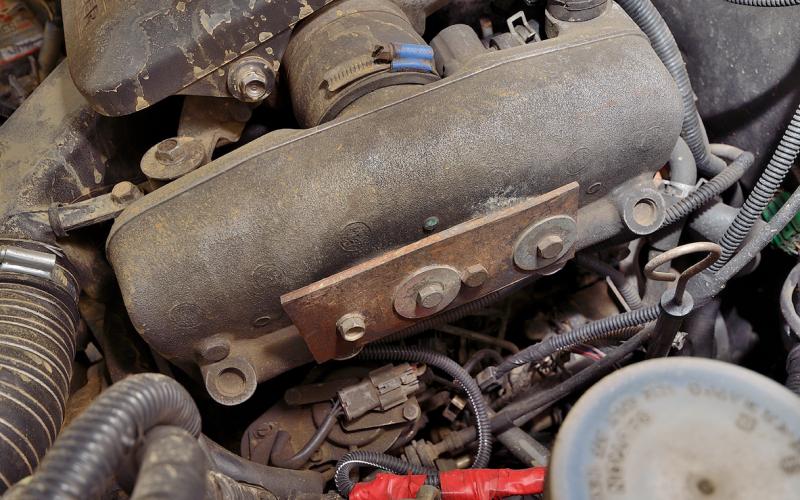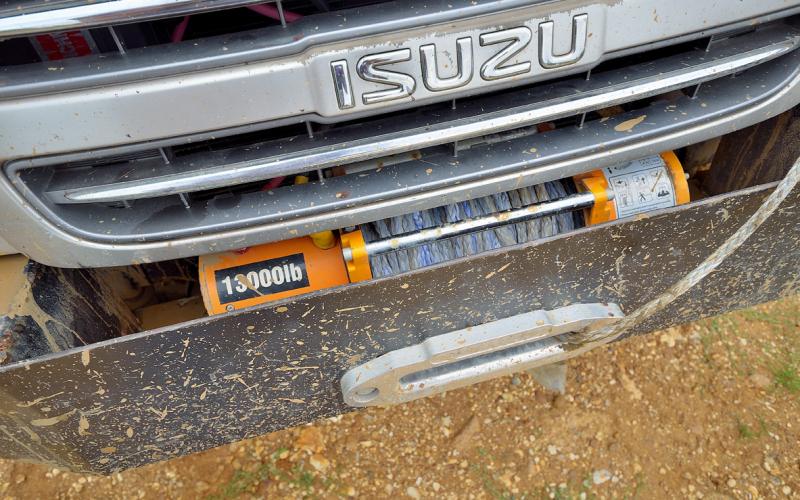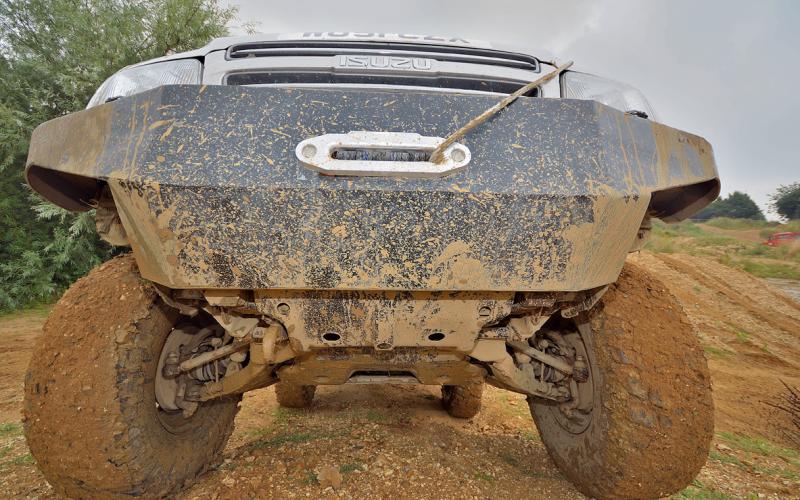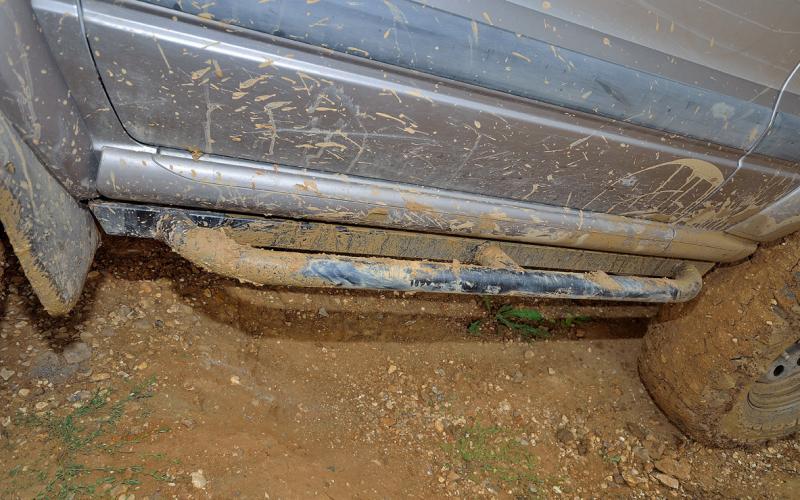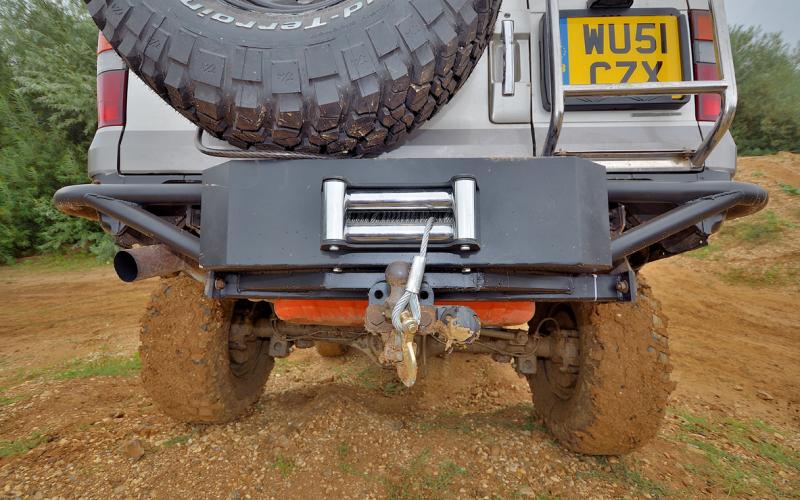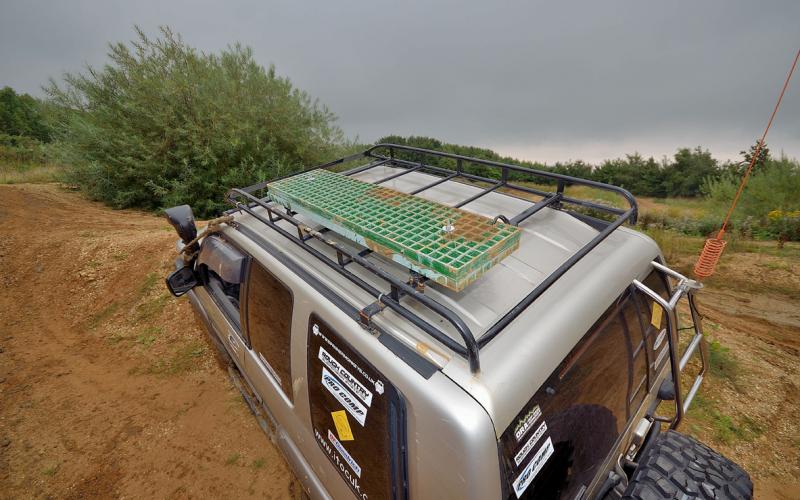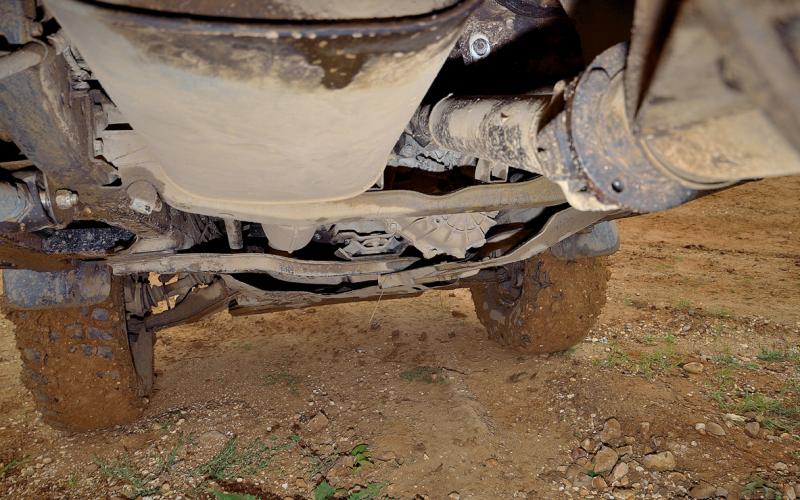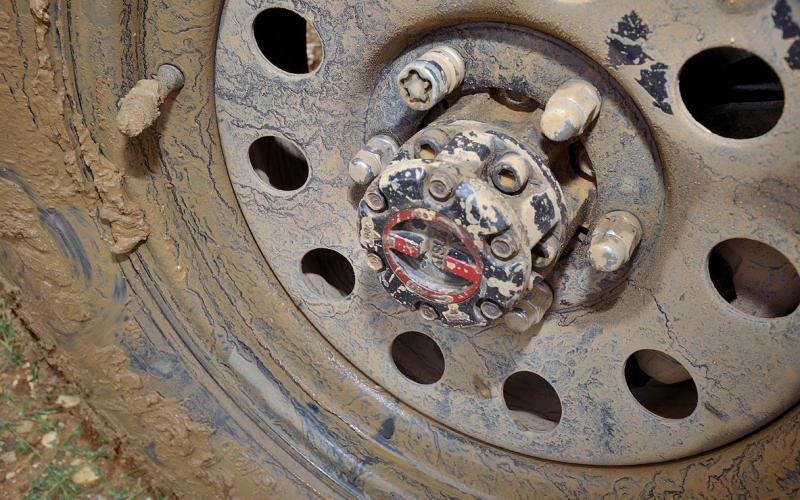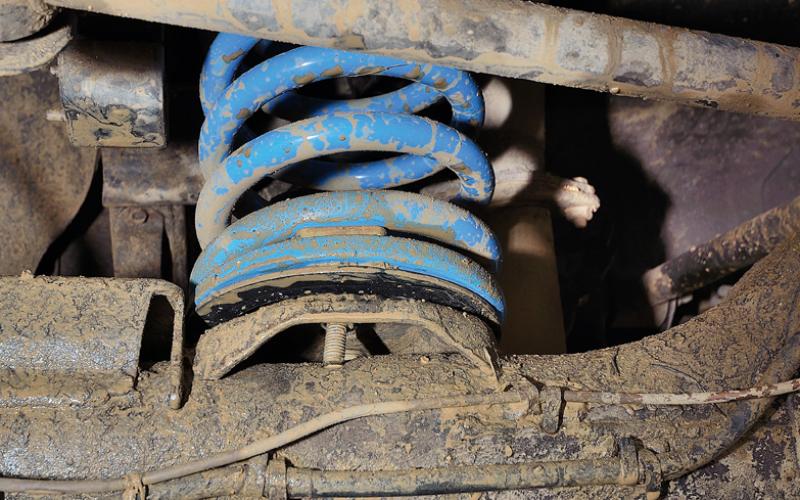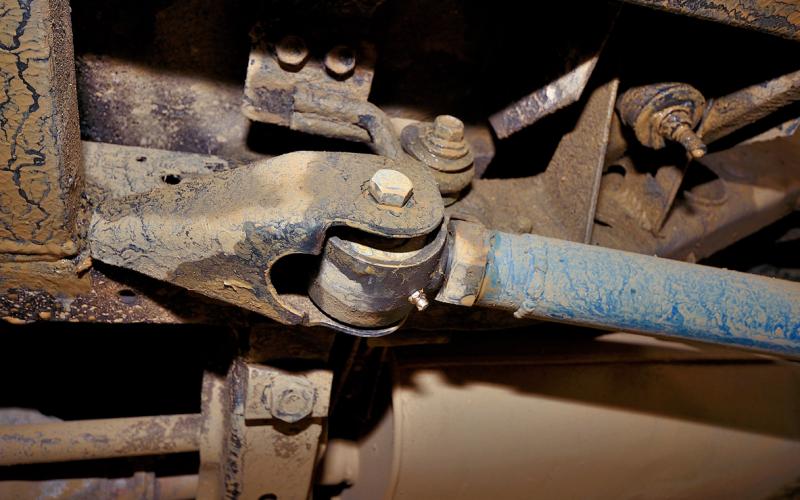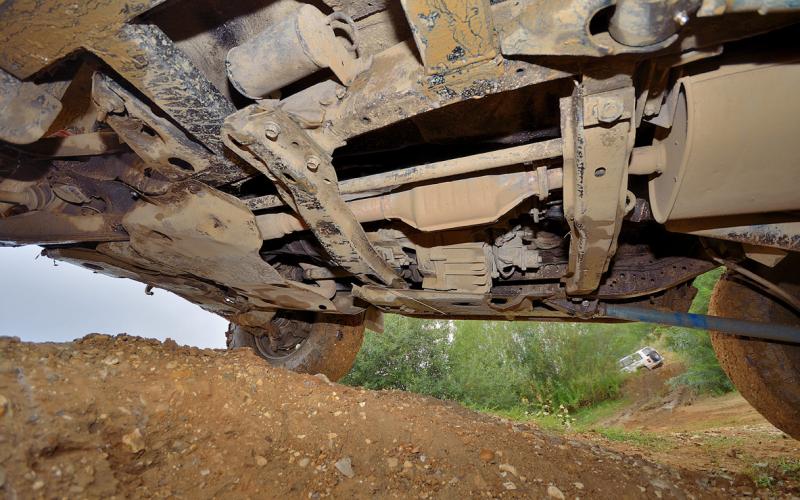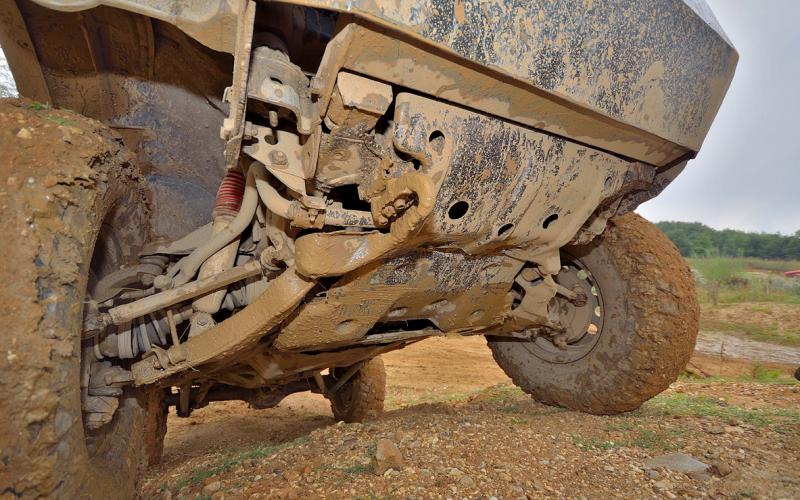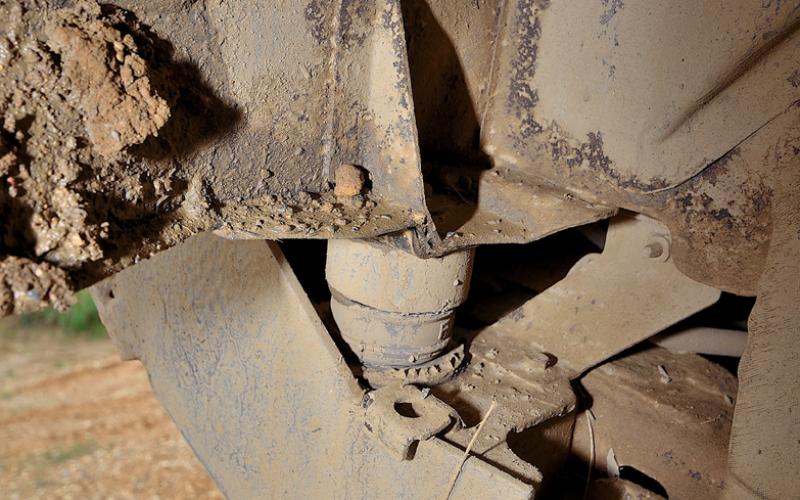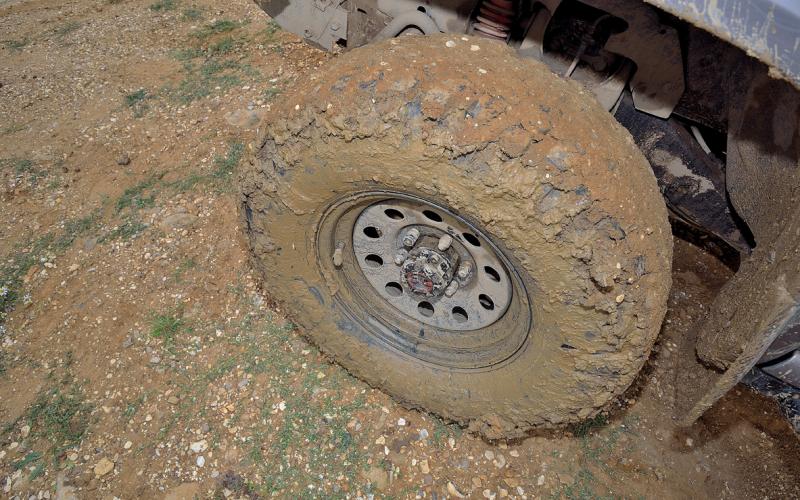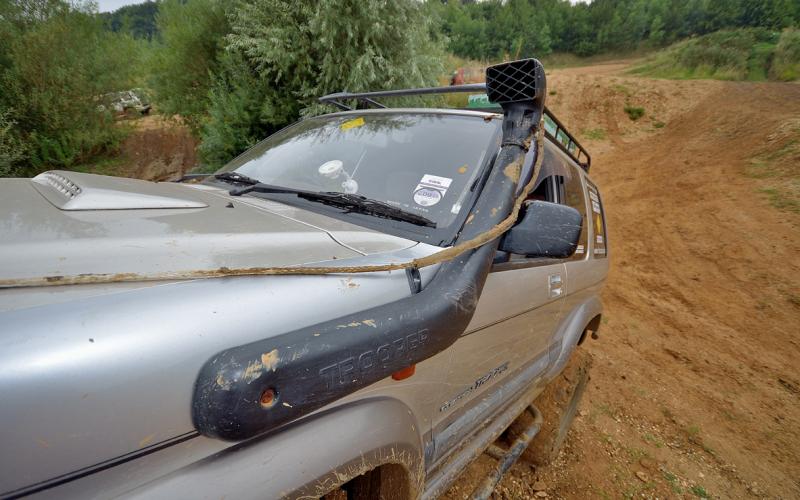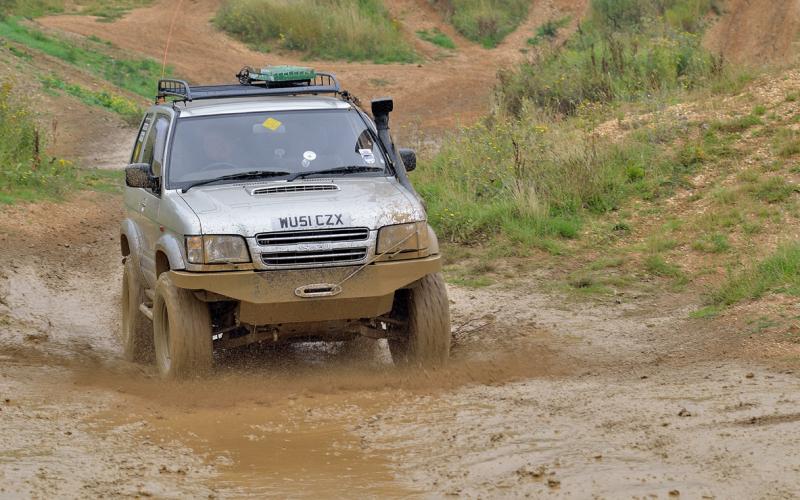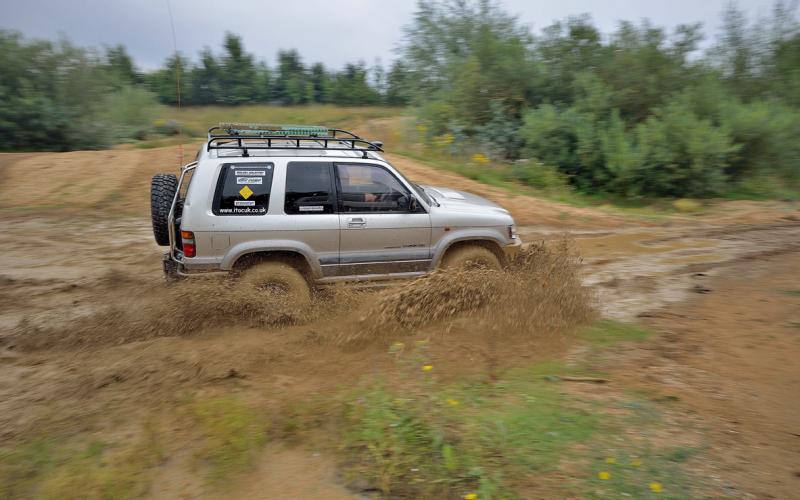 <
>
Adam Cockburn bought a one-owner Japanese vehicle with FSH to turn into an off-road project. Foolproof, huh? Well, Isuzu's feared 3.0 TD engine had something to say about that… but ultimately, the consequences have resulted in Adam's Trooper being even more unique than it looks.
The Isuzu Trooper is one of these vehicles you really should see more of at playdays and on green lanes. It's a solid, old-style truck with all the right kit as standard to be an excellent off-roader, but only a handful of people have ever taken one on as a project.
There's an obvious reason for that. This is Britain, and everyone just gets a Land Rover instead. Even those who buck that trend are more likely to end up in a Land Cruiser than a Trooper, simply because parts for modding them are almost impossible to come by.
There's another, possibly less obvious reason. Towards the end of its life, the Trooper's reputation for cast-iron reliability took a heavy knock from the last diesel engine in the line, a 3.0-litre unit which, after a series of dramatic failures, ended up being recalled for its injectors to be replaced.
The 3.0 TD was fitted in the Mk4 Trooper, and even with the recall done it's the main reason why the last model in the line is the least popular. Adam Cockburn knows that only too well – that's the one he's got and, after putting up with the engine for as long as he could stand, he decided to fetch it out and replace it with the older 3.1 TD from the previous Mk3.
What you're looking at here is therefore something of an oddity. Not in the way that any modded Trooper will stand out from the crowd, but in the sort of way you tend to associate with old Land Rovers. A 2001 vehicle with a pre-98 engine? Sounds for all the world like an ex-scrap Defender with a retro-fit Tdi, doesn't it?
Of course, if you were modding a Defender all you'd need to do is spend a few quid with someone like Paddocks or Gwyn Lewis and soon you'd have all the kit you need to do the job. Adam, however, is a man who likes them Japanese. He had a couple of Daihatsu Sportraks in the dim and distant past, followed by a Frontera 2.8 TD (basically an Isuzu Wizard with a Vauxhall badge on it), before buying an Isuzu Bighorn – that is, a Trooper that was grey-imported to the UK.
'I had a small dabble in off-roading quite a few years ago,' he says. 'I'd had my Bighorn a good year before I joined the club, which was to look for some tips on repairs as I was going to sell it. I met a chap called Colin Wright through the club and met up with him at the Pea Farm playday site – and the rest, as they say, is history!'
A few outings there led to Adam wanting to try his hand at green laning, and after joining up with some others to give that a go he found it was very much up his street. As an active member of ITOCUK, however, he's a fixture at the club's weekend playday events – such as the 2013 Big Bash, where we caught up with him on a late summer morning in the slightly gloomy surroundings of Sibbertoft.
He actually started off by modding that Bighorn, only for chassis rust to get the better of it. 'I had further plans,' he admits, 'but it had to go. I swapped stuff over from it to this truck, but I wanted something more highly modded so I basically started again.'
With a Mondeo ST also in his life, the Trooper is no more than a toy. Just as well, too, because despite the fact that it was a one-owner example with FSH, the 3.0 TD engine was soon causing problems. 'Dan at Independent Isuzu in the East Riding looked after me with repairs while that engine was in,' says Adam. 'And then he came up to my place to help my son Ben and I fitting the 3.1 conversion.'
In one of those nice full-circle things that happen every once in a while, the 3.1 TD in question came from Gary Ramsay – a former Trooper owner whose name won't be unfamiliar if you're a regular reader of TOR. 'I wouldn't be getting anywhere today without him!' says Adam, which pretty much tells the tale of how much patience he had left for the 3.0 lump by the time it was lobbed in the skip.
All this slowed the process down a bit, but once the new engine was in the fun bits could start. More good stuff from Gary Ramsay's old Trooper included a pair of Independent 4x heavy-duty track rods, and talking of heavy-duty, and good stuff, Adam took the truck to Pete at Spanner Monkeys for a set of winch bumpers and rock sliders.
It's not so easy to look at pictures on a page and know how well made something is, but you'll be able to tell here that the stuff Pete fabricated is beautifully finished. Well, get in about it and you'll be equally able to tell that the workmanship is to the same standard.
Spanner Monkeys' slogan is 'Everything can and will be made better.' Quite a claim, that.
But don't let them speak for themselves: Adam is happy to do that. He's the epitome of a happy customer, and with 13,000lb of winching power on each end of his truck he's also the epitome of someone who can get unstuck.
Helping him get into places where he's likely to get stuck in the first place is what he says is his third suspension set-up. 'I think I'm just about happy with it,' he reflects, which is just as well because he made parts of it (heavy-duty Johnny jointed trailing links) himself. The usual diet of taller rear coils and wound-up front torsion bars is encouraged by longer shocks, a front ball joint flip and, at the back, the removal of the anti-roll bar.
This lot adds a couple of inches to the truck's ride height, and another 1" of body lift means there's space for 285/75R16 tyres which stand at just under 33" tall. Adam's stepson, also called Adam, gets a shout out here for mounting them up and also doing the donkey work on fitting the springs.
Twin winches and uprated batteries make this Trooper unusual, even by the standards of the few modded ones you'll see going around, but one way in which Adam is totally similar to every other Isuzu-driving off-roader we meet is in his praise for the vehicle's comfort. This one's a Citation-spec model, which means luxury galore, and it's not lost on him that while others are shivering their way along a green lane in a draughty old 90 with leaky windows and a heater that barely works, he's larging it in heated seats with armrests.
Elsewhere inside the vehicle, there's a handy combo of Midland CB, Garmin sat-nav and a hard-wired mount for a Samsung tablet running Memory Map for laning. Out back, a cargo box strapped to the floor keeps his recovery gear in one place, while a limo black tint on the rear side windows shows up his stickers nicely. These things are important, whatever you say.
So too, of course, is looking to the future. Adam stresses that this is a real built-not-bought project, and that the building in question has happened bit by bit as he's been able to afford it, but that doesn't mean it's finished. He's looking to add underbody armour, on-board air, X-Eng lights on the roof rack and, 'if I can find one,' an Aussie Locker for the front axle. If you've tried, you'll know that that's a pretty big 'if'.
In the meantime, there's a big list of thanks for those who, like Dan, Ben and Adam Jr, have played their part in bringing the project together. As well as Gary Ramsey, Pete O'Connor gets a nod for supplying a load of parts such as shocks and front hubs, Pete and Marsha at Spanner Monkeys receive endless kudos for the kit they provided and there's a thumbs-up for Steve Gates 'for the inspiration – and a Trooper to copy off!'
Last but not least, there's a vote of thanks for 'Mrs Ang for not giving me grief and kicking off about me doing it.' Which is a very fair point, but who in their right mind would object to someone building a truck as impressive as this? You'll look long and hard to find a more distinctive and better prepped Trooper – or anything else, for that matter. And even if the idea did get nicked from Steve, you'll certainly struggle to see a more original motor anywhere. Until the Trooper finally gets the recognition it deserves, at least. And that's a lot of recognition.
TROOPER, WINCHMAX WINCH, SPANNER MONKEYS BUMPER, SPANNER MONKEYS ROCK SLIDERS, WARRIOR APACHE WINCH, BEARMACH SPRINGS, PRO-COMP SHOCKS, BFGOODRICH KM2S
Share this article