A Simple Twist of Fate
Originally Published: February 2013
Words: Paul Looe
Pictures: Steve Taylor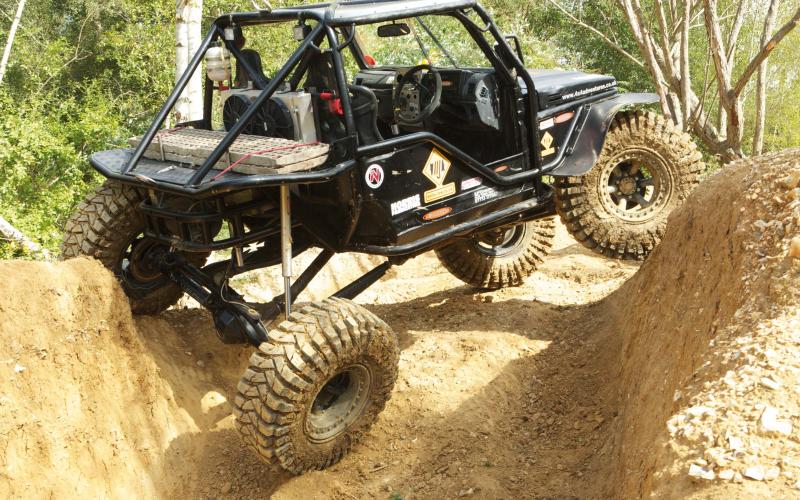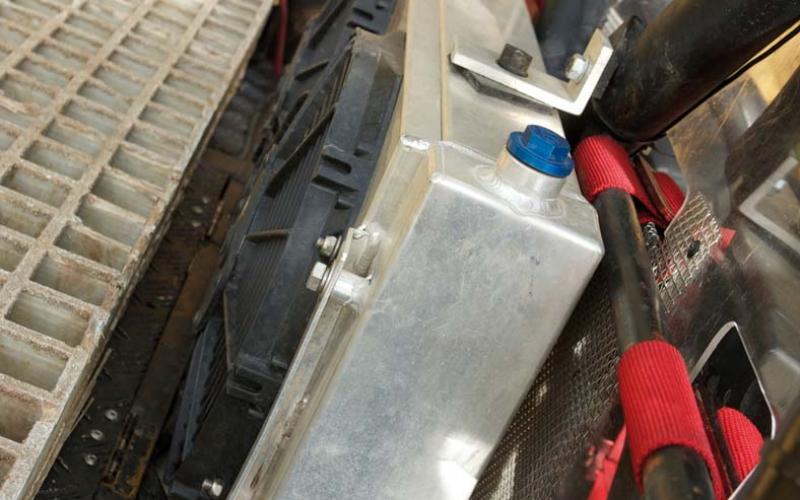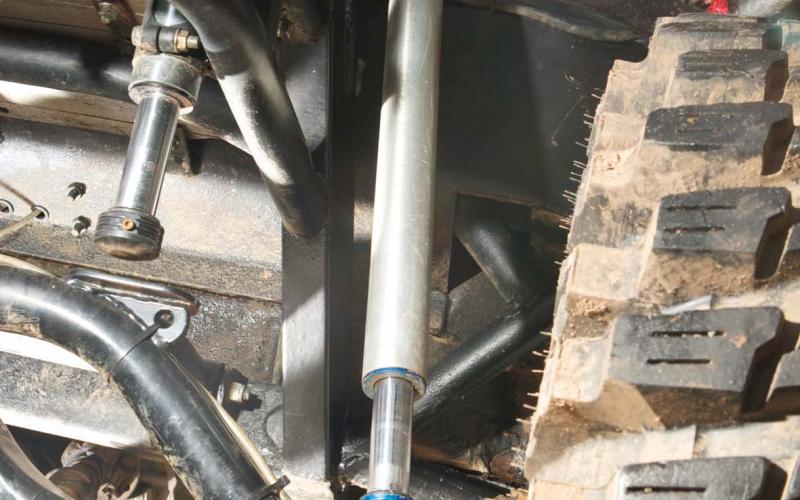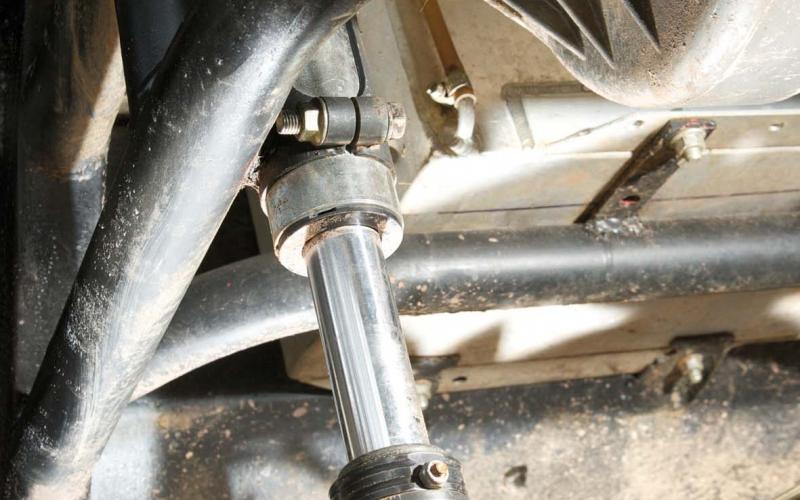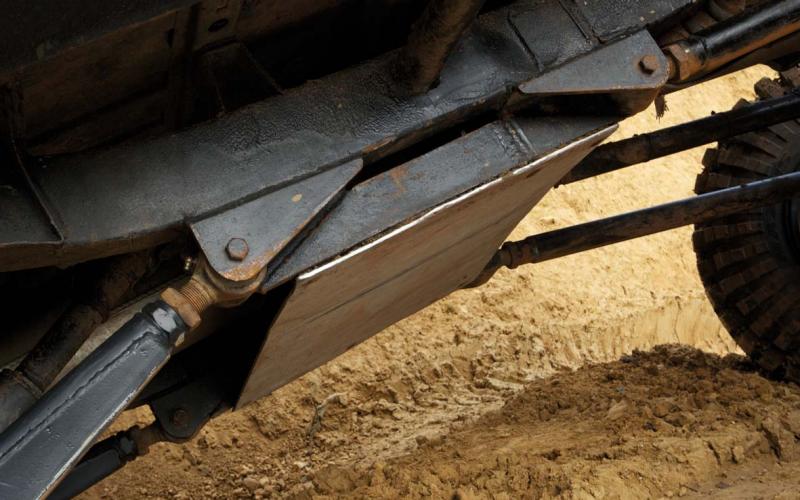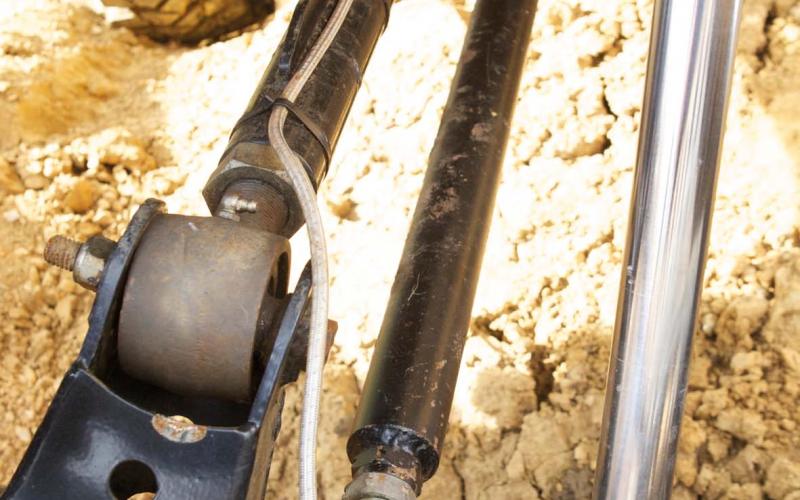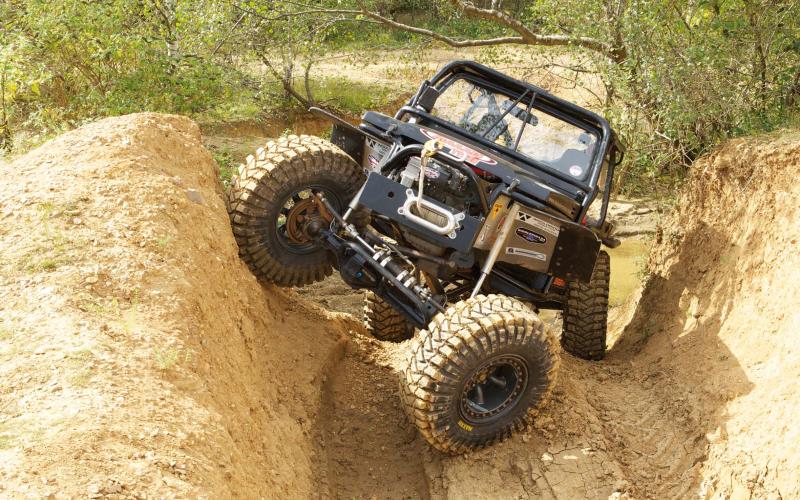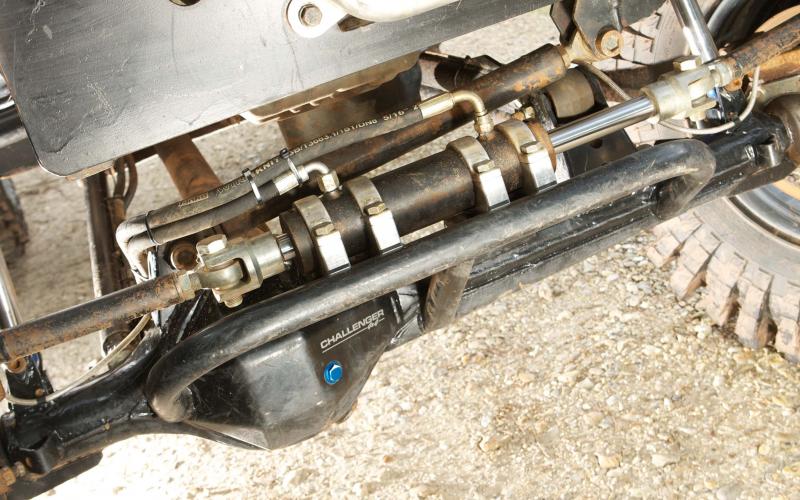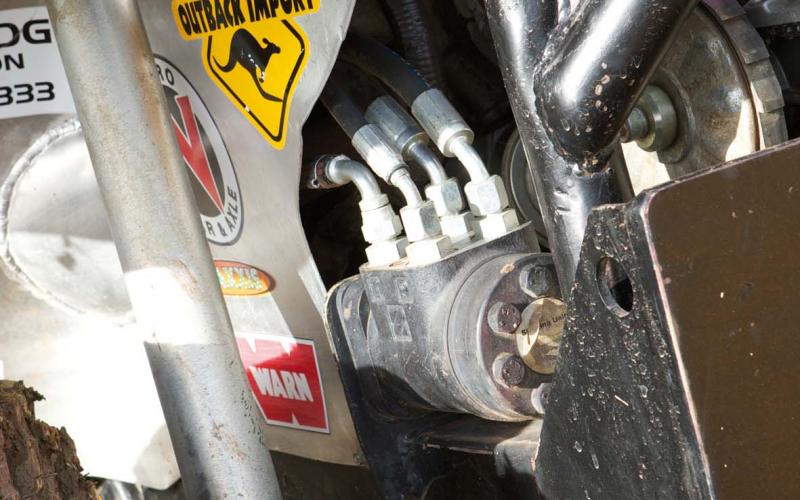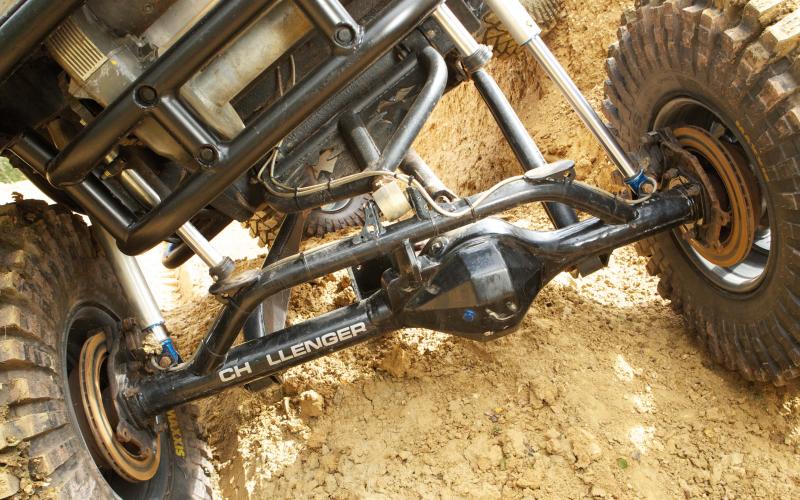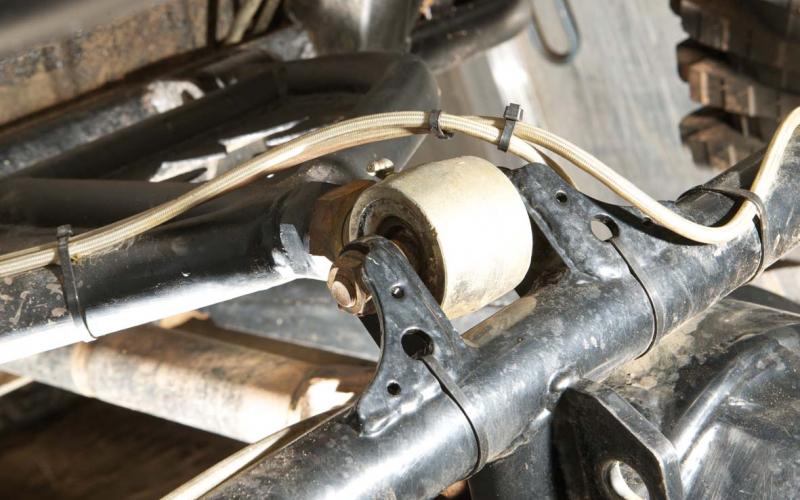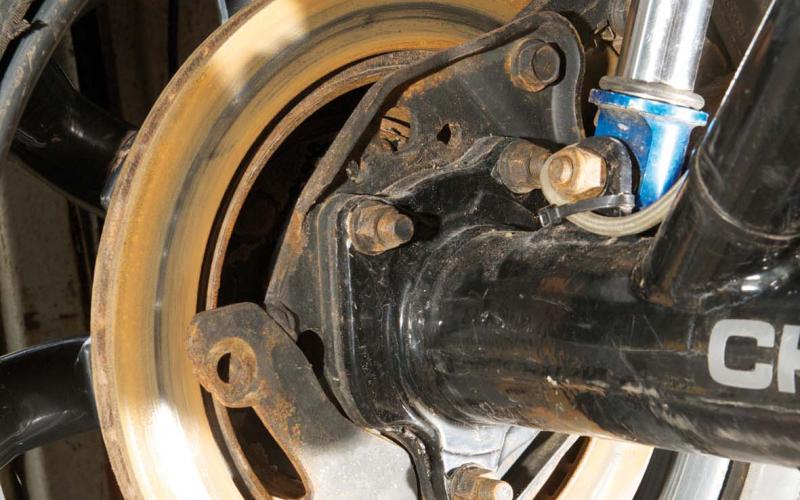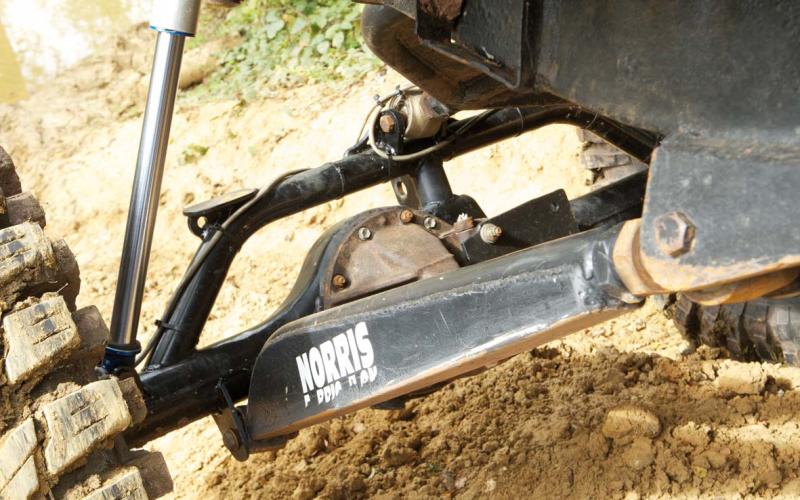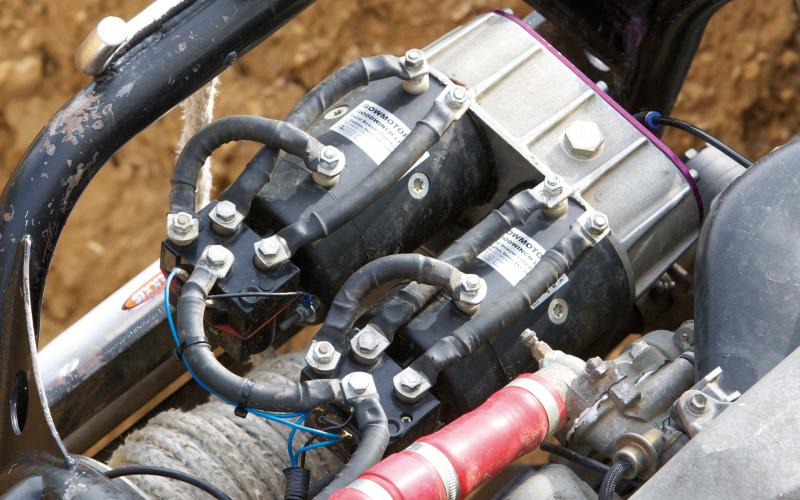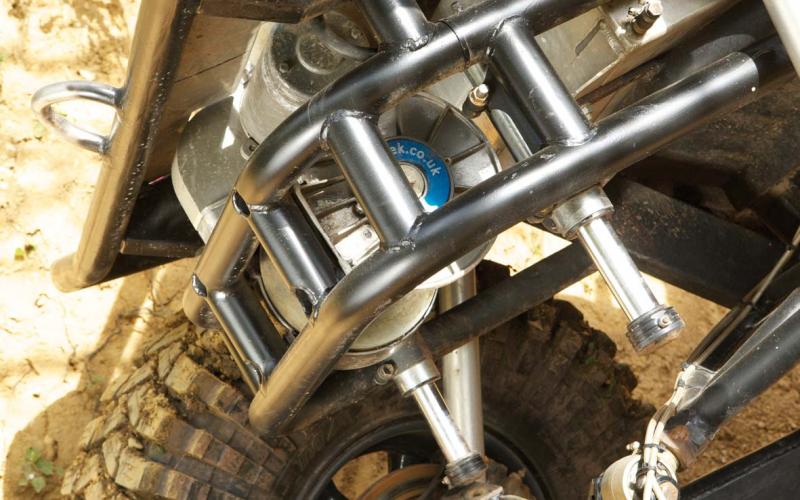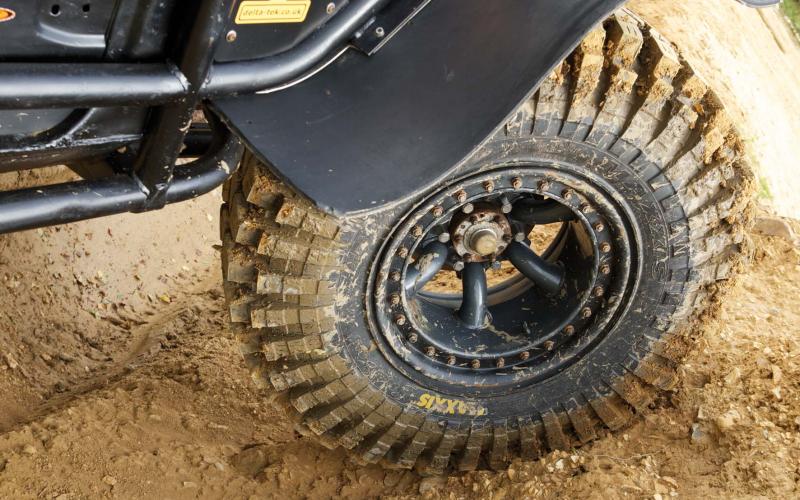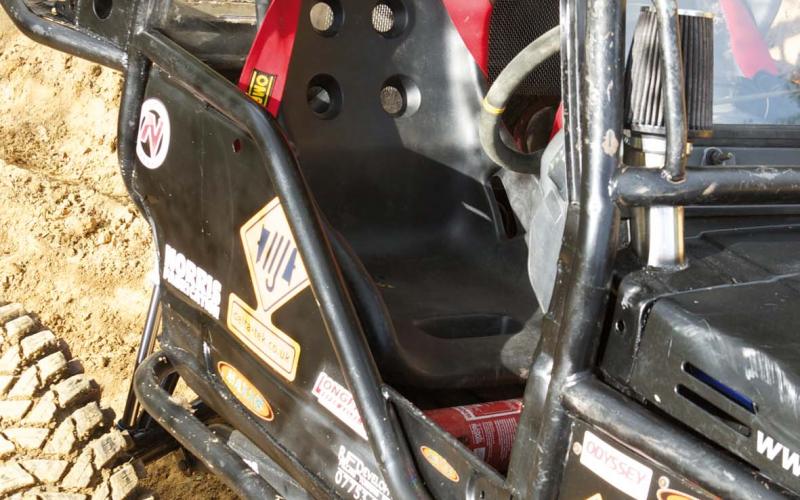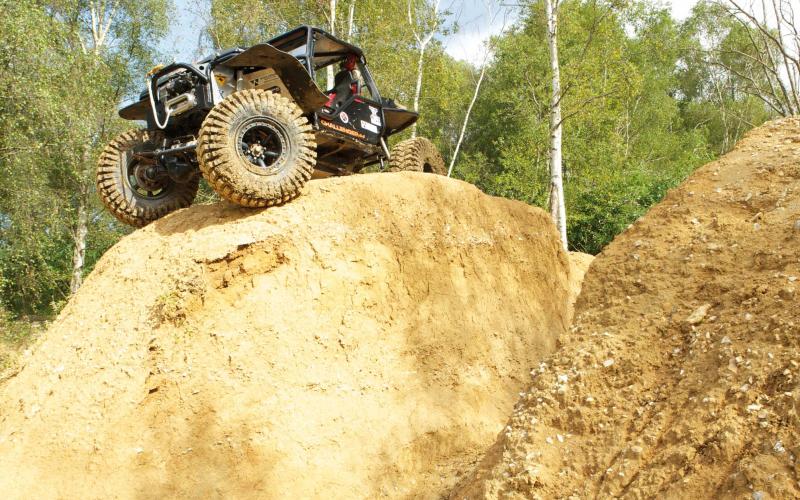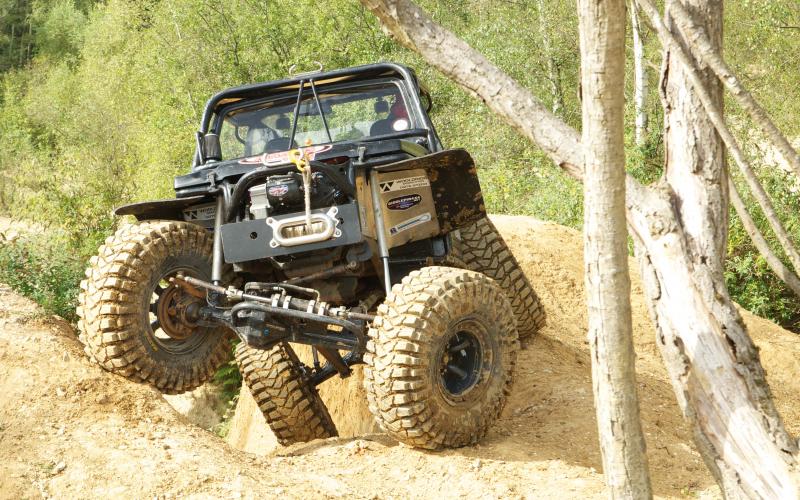 <
>
When the AWDC first announced the XTC series, Rob Butler at Off Road Armoury sold his Samurai to make way for a mid-engined racer. Which worked out very nicely for Jerry Hunt – who's taken the truck and made it stronger, twistier and better than ever.
Suzuki Samurais don't have much engine power or axle articulation. But they're light, short and narrow, making them perfect for fitting through small gaps on ground you can barely walk on.
Jerry Hunt's Samurai is neither short nor narrow, and it has plenty of engine power and axle articulation alike. Fitting it through small gaps isn't as easy as it once was, but ground you can barely walk on? It eats that for breakfast.
You might argue that this full-house challenge brute is hardly a Samurai at all any more. Jerry says that 'everything' is now different from when he bought it.
Not that it was particularly recognisable as a Samurai even then. See, this is a truck with previous. The kind of previous a truck gets from being built by Rob Butler, too.
Down at Off-Road Armoury, Rob built the Sammy about five years ago and ran it in the 2008 Howlin' Wolf series, attracting attention by doing away with conventional springs and shocks and replacing them with 14" Fox air units. Jerry still runs these today, so it's not quite everything that's changed, even if most has.
Around the time that Rob was debuting the Samurai, Jerry was having a go at winch challenges in a Suzuki with Land Cruiser axles. 'I was out of my depth,' he claims now. That vehicle went to a new home between the 2009 and 2010 seasons – which is when Rob, having now built his celebrated Sgt Rock challenge buggy, let this one go.
To start with, Jerry fitted his own winch and tyres and left it at that. The truck was diesel-engined and still ran enough body panels to look like a Suzuki from some angles, but one season was enough to convince him that there were changes he wanted to make.
The big one was the engine, with the old 2.4-litre Hi-Lux lump giving way to a 2.5-litre V6 from a Grand Vitara. Or was that the big one? The front axle was relocated further forward to increase the truck's wheelbase to 102", and at the same time the steering was binned in favour of a full hydro system; depending on your views about what makes a challenge truck a challenge truck, you could say that either of these are the real big one, too. Either way, the rest of the bodywork joined the old steering in the skip.
What's been the result of all this? Jerry's had to buy a trophy cabinet, that's what. In 2011, he won his class in every round of the AWDC Challenger series, then last year he won March Madness and the 4x4 Adventures Interclub, and came second in the Mad Monks. Add in a third place overall in the De-Cider Trophy, and you've got a year to look back on with pride.
Not being one to rest on his laurels, however, Jerry has been busy in the workshop this winter. The vehicle now has a dual transfer case, giving it three sets of ratios, but he's keeping quiet about the donor units he's brought together to create it. The result should be a truck that's more capable over a wider range of speeds, anyway.
No prizes for guessing, then, that King of the Valleys is on his radar for 2013. Aside from that, he's planning to limit himself to 'good two-day challenge events' that aren't too far from his Portsmouth base. 'I like two-day events,' he says. 'You get more for your buck. I'd sooner do six good events in a year than ten bad ones.'
That's quite some level of self-control from someone who didn't even know what a winch challenge was until he went to watch a round of the Scorpion Trophy in 2008. But Jerry isn't one for letting the grass grow under his feet, nor indeed for doing things by halves. To have reached the level he has so quickly says a lot for for his abilities, and also for what can be achieved by a determined all-rounder with the right mix of knowledge and imagination.
He's done most of the work himself to adapt Rob's old truck, putting some of the fabrication out to Challenger 4x4 (where his co-driver Kimi works). He even imports his own tyres, which is
easier when you're a branch manager for SETyres.
Getting hold of big rubber from the US is a big problem, but the Maxxis Trepador complies with Europe's new laws on clean oil and E-marking, and because it's classed as a competition tyre  it's immune from the need for S-marking.
Maxxis insisted on a minimum shipment, but Jerry says that even with just two sizes in his range he's not struggling to find buyers. A mark-up so tiny he's making next to no profit on them no doubt helps here – it's not a proper part of his employer's business, really, so much as him making the most of what he does to help out the rest of the off-road fraternity. Good chap.
Also not exactly a detail is the fact that the Trepador is a world-class tyre. Put it on a truck like this, which has been developed to the point where it's really starting to realise its potential, and you've got a recipe for real success. What Rob started, Jerry is looking well set to finish – as one of Britain's most sorted extreme Suzukis gets ready to make more of a mark than ever.
BUGGY, SUZUKI, TRAIL-GEAR SHIFTERS, FOX AIR SHOCKS, FOX HYDRAULIC BUMPER STOPS, JOHNNY JOINTS, ROSE JOINTS, TRAIL-GEAR HUBS, TRAIL-GEAR HYDRAULIC STEERING, GIGGLEPIN WINCH, BOWMOTOR 3, ODYSSEY BATTERIES, MAXXIS TREPADORS
Share this article